BBC America's new show Dirk Gently's Holistic Detective Agency has been on for three weeks now. Let me tell you, it is the coolest f***ing thing I have ever seen. If you have not graced your eyes with this brilliant show please do. If you need some convincing with a few reasons as to why you should watch I am more than happy to give them.
1. The show is based on the novels of Douglas Adams. That's right, the guy who wrote The Hitchhiker's Guide to the Galaxy. This show is based on his magnificent works. If you liked the movie, The Hitchhiker's Guide to the Galaxy, then I encourage you to check out Dirk Gently. I know book adaptations are iffy too, but for the sake of entertainment just check this out. I mean I loved Hitchhiker's and I know it wasn't a perfect book to film product.
2. If Hitchhiker's wasn't your thing perhaps my description will persuade you. Dirk Gently is like if Sherlock, The Walking Dead, and Doctor Who had a child. That is Dirk Gently. It's got the mystery of Sherlock, the violence of The Walking Dead, and the lunacy of Doctor Who. That's the best way to describe it really. And it's got Frodo, Elijah Wood!
3. The series operates with the philosophy known as holistics. That means that everything is connected. Everything happens for a reason and each event, no matter how obscure or weird, is connected in some way. That's how the characters operate too! Dirk himself solves crimes this way. It's amazing! If, like me, you believe that everything happens for a reason, then this is the show for you.
4. Dirk Gently. The main character in the show. He is a ray of sunshine and a beautiful cinnamon roll too good for this world. Fight me! I will protect him with my life. Dirk is guided by the universe and the clues of his cases making his title of detective questionable, particularly when he doesn't even interview witnesses or do the whole CSI thing. He just goes with it. But tune in and I'm sure you'll love him.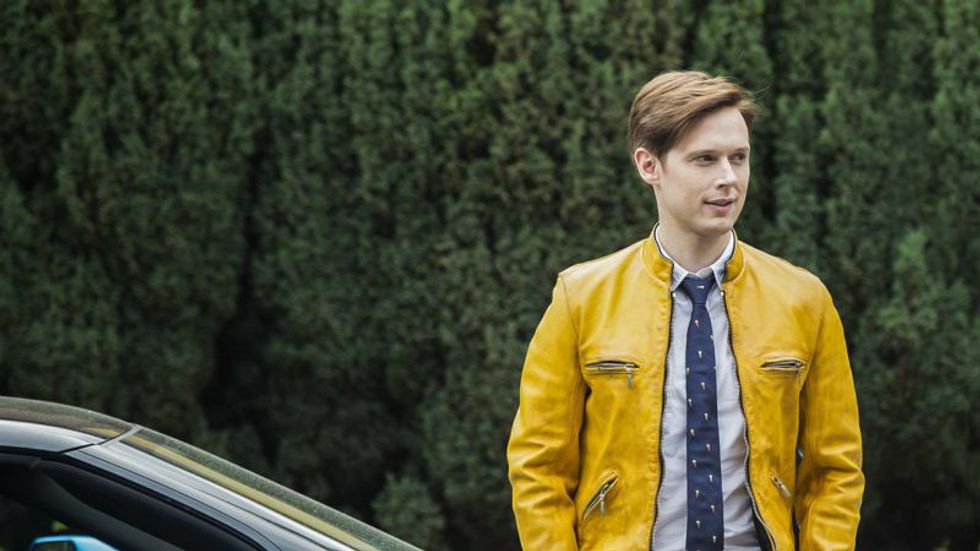 Source: http://www.bbcamerica.com/shows/dirk-gentlys-holis...
5. Todd Brotzman. The unwilling assistant to Dirk Gently. Played by the wonderful Elijah Wood he is the normal dude whose life goes down the toilet at an alarming rate. The poor guy just wants to live his life when Dirk breaks into his life, literally through this apartment window. Beautiful blue-eyed boy Todd thinks Dirk is insane, and I did too at first but then he eventually comes around. I did too and I don't regret it.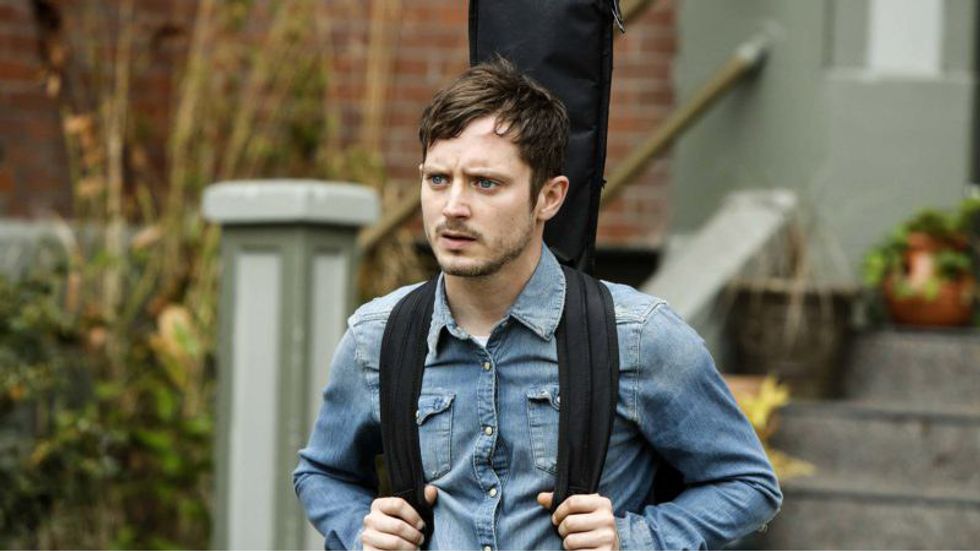 Source: http://www.bbcamerica.com/shows/dirk-gentlys-holis...
6. The show is filled with plenty of "WHAT THE F***!!!" moments. As a result you are never bored. I have literally yelled at my screen more times than is strictly necessary due to the lunacy of the show. And I LOVE IT!
7. Multiple storylines at once. While also following Dirk and Todd the show also follows the "adventures" of Bart and Ken. Bart operates the same way that Dirk does only she's an assassin rather than a detective. I won't go into detail because it is impossible to describe, but believe me her life is a ride. Poor Ken though. Anytime the show goes to what's going with her you know something crazy is going to happen. There is also Farah. A bodyguard hired to protect a man and his daughter. No spoilers, but damn is she a badass.
8. Dog! That's right there's a dog in the show. And it's a corgi! Little stubby legs and so fluffy! Also happens to be a vital clue somehow. If you just love dogs please watch Dirk Gently. The corgi is so damn cute!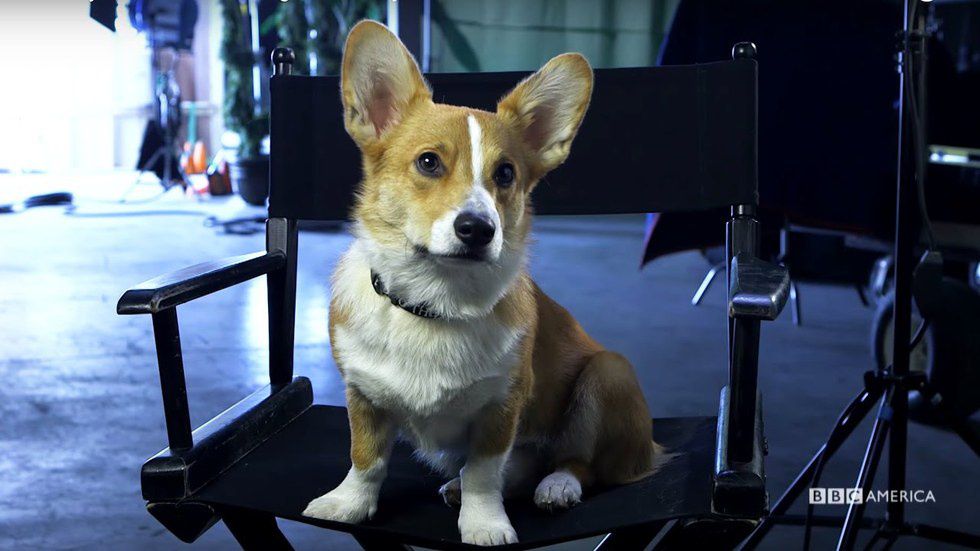 Source: http://www.slashfilm.com/dirk-gentlys-holistic-det...
So yeah,
Dirk Gently's Holistic Detective Agency
is on BBC America on Saturdays at 9/8C. The next episode is Saturday the 12
th
. You can still catch up with internet streaming or on demand (I think). Please check out this insane show if you haven't. I promise you won't be disappointed.