If you are anything like me and loves singing shows, chances are you have seen or at least heard of The Masked Singer. I, like any normal person, binge-watched all three seasons of the show during quarantine.
The hit tv show was actually inspired by South Korea's King of Mask Singer.The show premiered on January 2019 and took the audience's attention. The FOX tv show, hosted by Nick Cannon, brings a set of celebrities whose identity has been concealed to participate in a singing competition. The celebrities actually wear a black hoodie that says "do not talk to me," and there is an unbelievable amount of security to keep their identities hidden. The number of celebrities in each season range from 12-18. Each celebrity designs their costume and the team of designers bring it to life. In each episode, about 4-6 celebrities sing a song, and the set of four judges, Robin Thicke, Jenny McCarthy, Ken Jeong, and Nicole Scherzinger, try to guess the identity of the celebrity. The audience and panel vote at the end of each night and the one with the least votes gets unmasked.
In light of Season 4 premiering this week, I have compiled a list of the eight most shocking unmasked celebrities. I also have linked their best performances in case anyone would like to hear them singing! Let this serve as a *spoiler alert*: if you have not watched the past three seasons and wish to do so, please stop reading and come back when you have watched them (see if you agree with me!).
#8 Kangaroo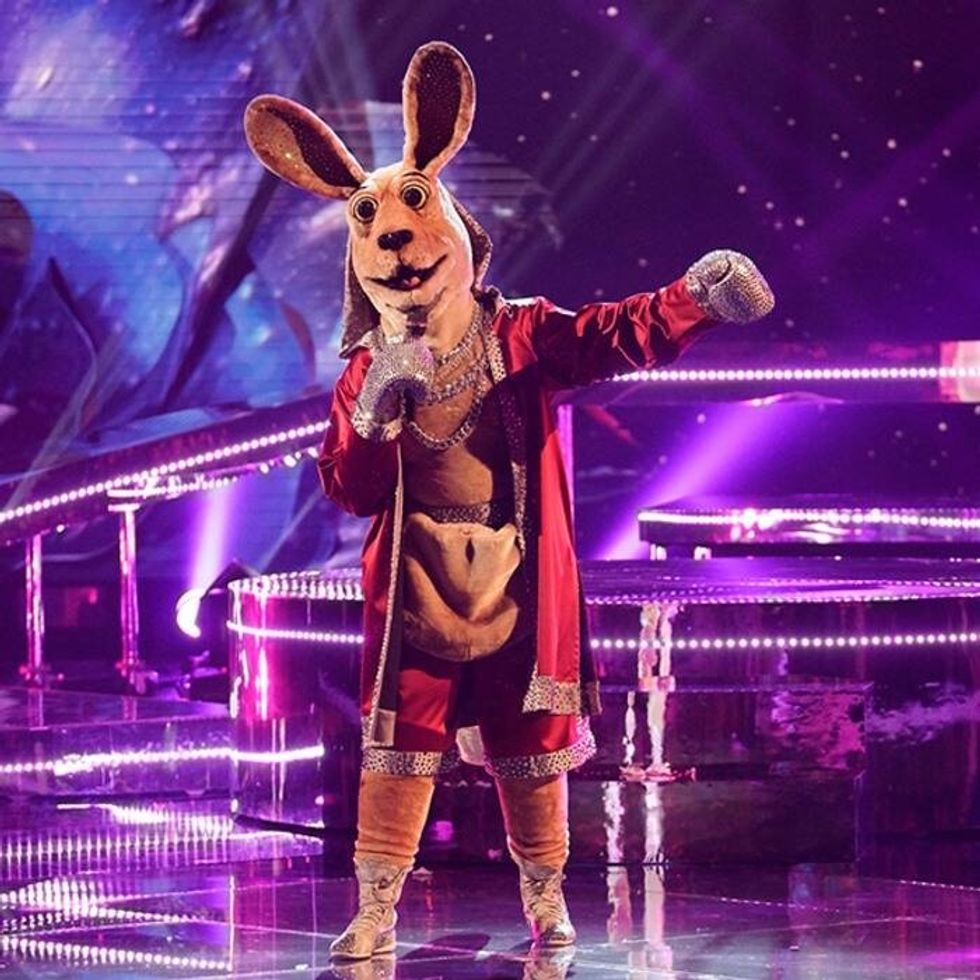 Kangaroo
Unmasked: Season 3, Episode 11
Kangaroo came in and made some big impressions. The judges were really off in the previous episodes before her unmasking. Some of her clues included: modeling and reality tv, a record player with a basketball, references to the Kardashians, and a lipstick. This was someone who was not known for singing but had been thrown into the spotlight for the wrong reasons. She had also lost someone close to her. In the final guesses, Jenny guessed right with Jordyn Woods. Nicole was not too far off with her guess being Blac Chyna because of the Kardashian clues.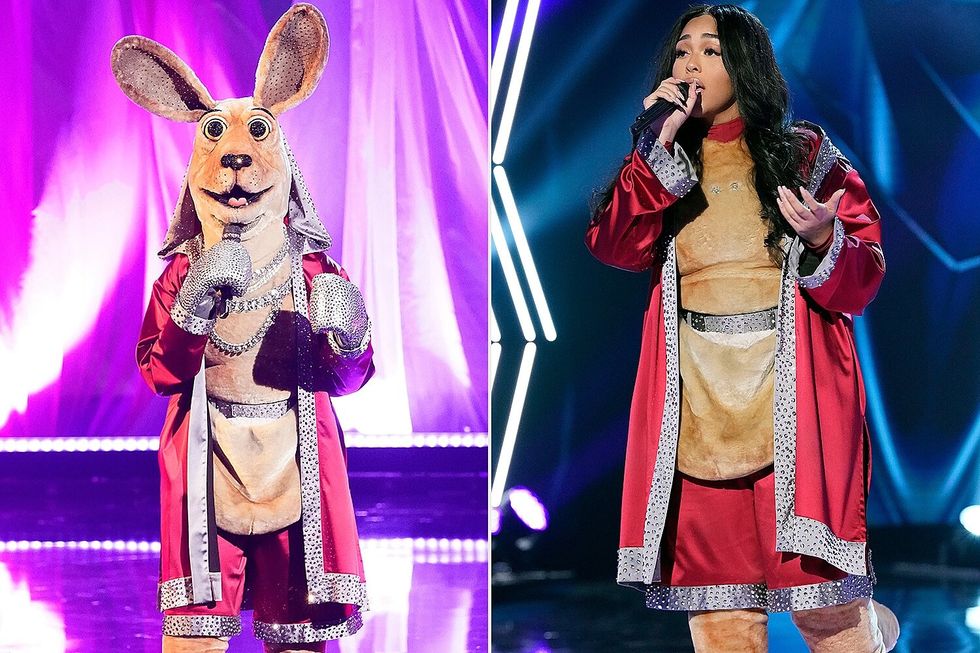 Jordyn Woods as Kangaroo
#7 Thingamajig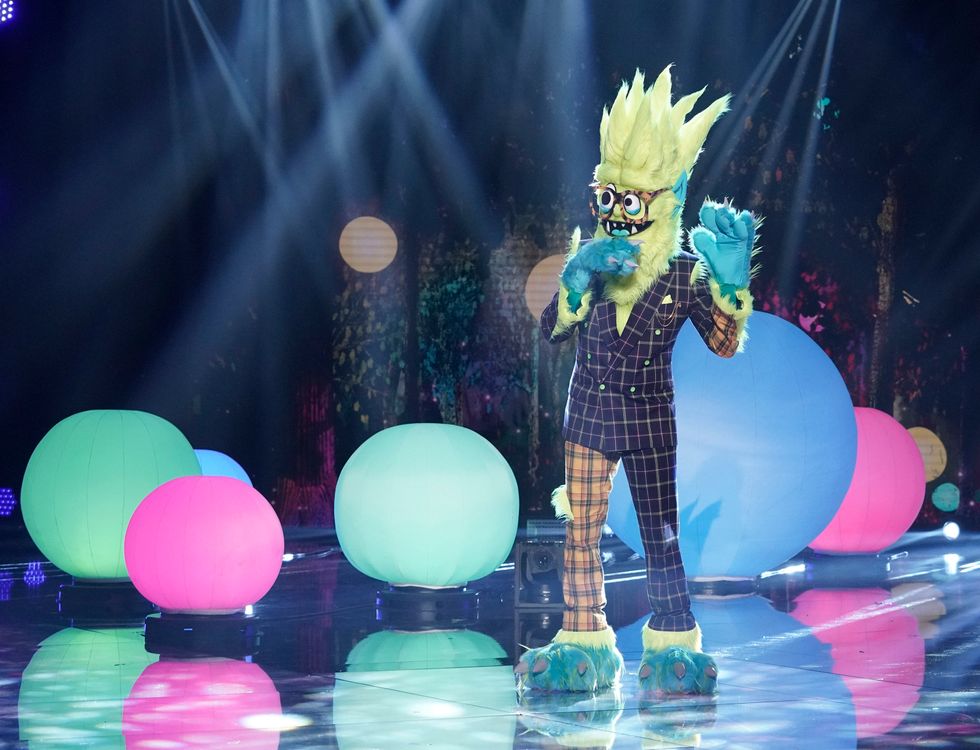 Thingamajig
Unmasked: Season 2, Episode 11
Everyone fell in love with Thingamajig because of his beautiful voice. However, no one fell in love with him like Nicole. She and Thingamajig had a flirtatious relationship going throughout the season.
All the judges knew that he was a basketball player because of the clues. However, they could not agree with who it was. Finally, Ken guessed correctly by using clues that he had a bad year and had recently had a knee surgery which explained why he was not really dancing. We were all shocked to find out that it was Victor Oladipo, and even more shocked that Ken was finally right.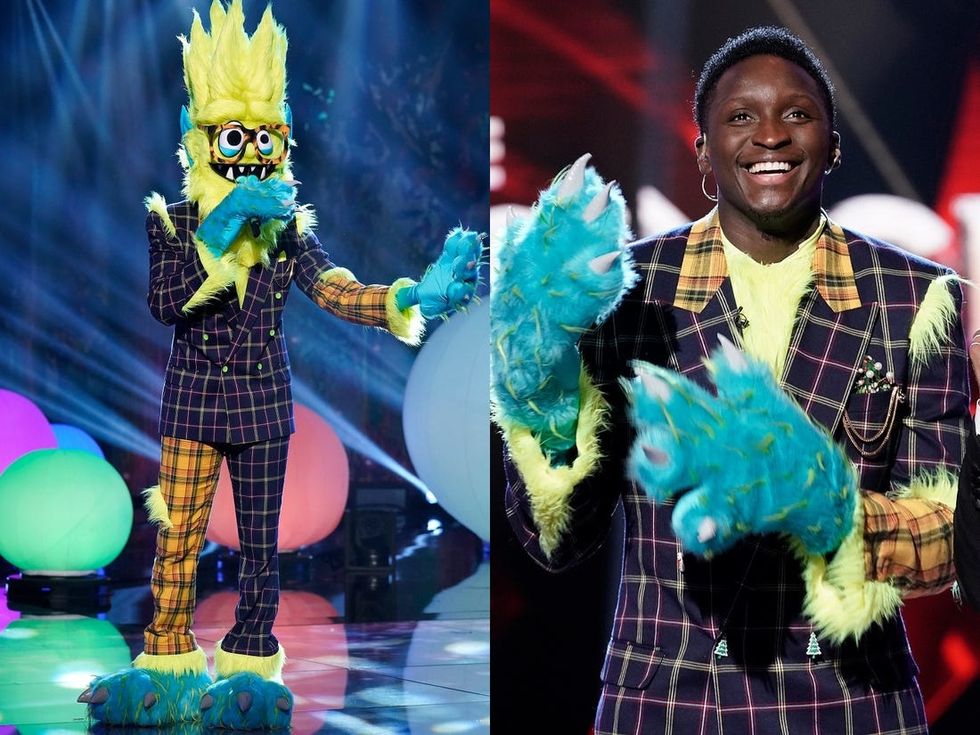 Victor Oladipo as Thingamajig
#6 Bear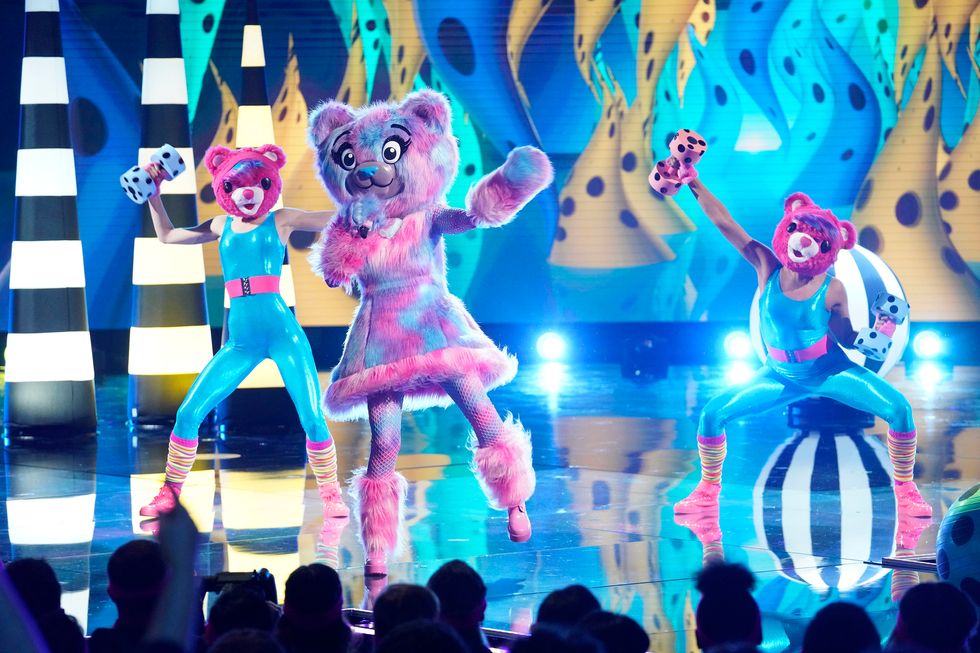 Bear
Unmasked: Season 3, Episode 7
Bear was one of the few celebrities that managed to come so underneath the radar, that the judges were so far off. The judges admitted to not having any clue as to who was under the mask. The clues that they ended up guessing around were: someone who struggled with a negative image, hockey skates, cards of a full house hand, and a momma bear protecting her cubs. All of the judges guessed an actress and were shocked to find out that it was actually none other than Sarah Palin, the politician and first female governor of Alaska.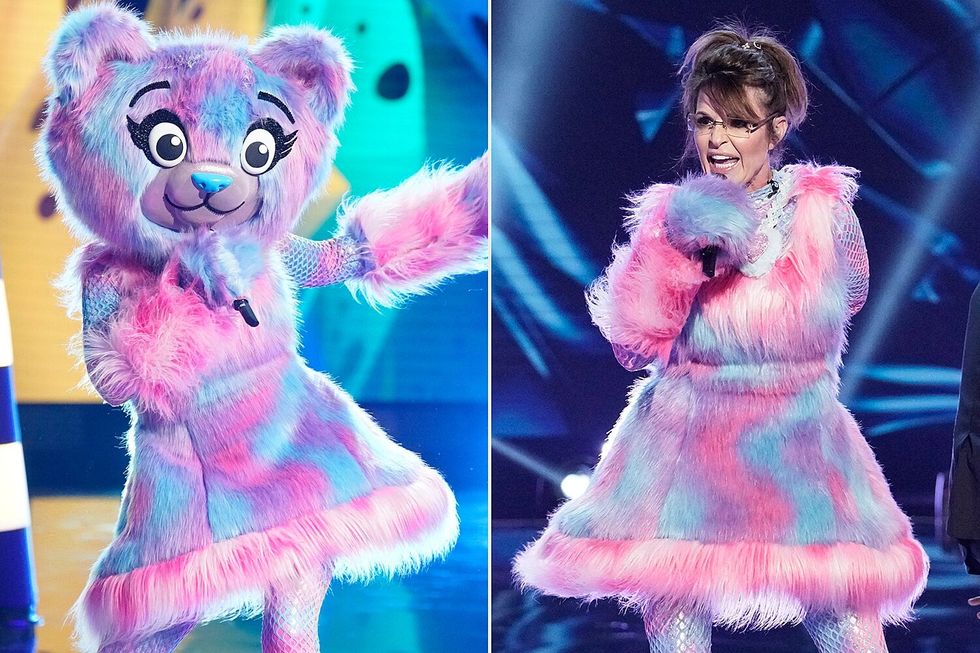 Sarah Palin as Bear
#5 Lady Bug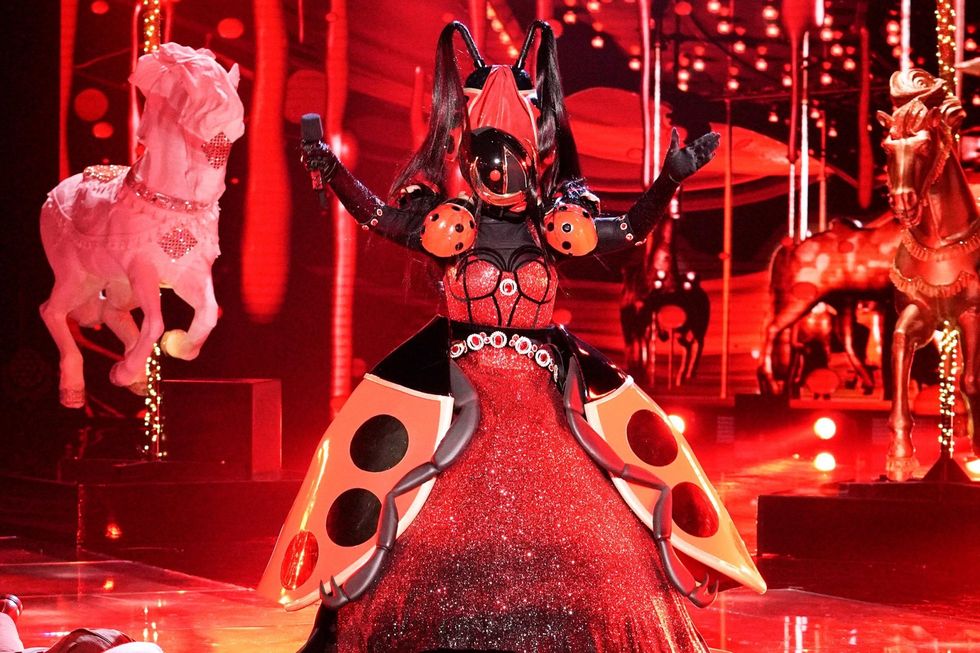 Ladybug
Unmasked: Season 2, Episode 7
Ladybug came to the show and surprised everyone with her great voice. The judges were thinking she was involved in some kind of game show and came from a famous family that had issues. There was a clue about being able to sing, dance, and act, but had also won an award for being a host. The judges were really focused on the famous family and being overshadowed clues. In the end, they guessed Paris Jackson, Lindsey Lohan, and Jamie Lynn Spears. However, she was unmasked, and her identity was revealed to be Kelly Osbourne. When trying to conceal her British accent, she accidentally spoke with a Southern accent that threw everyone off. Ken admitted to being played, and I think we can all agree that he wasn't the only one.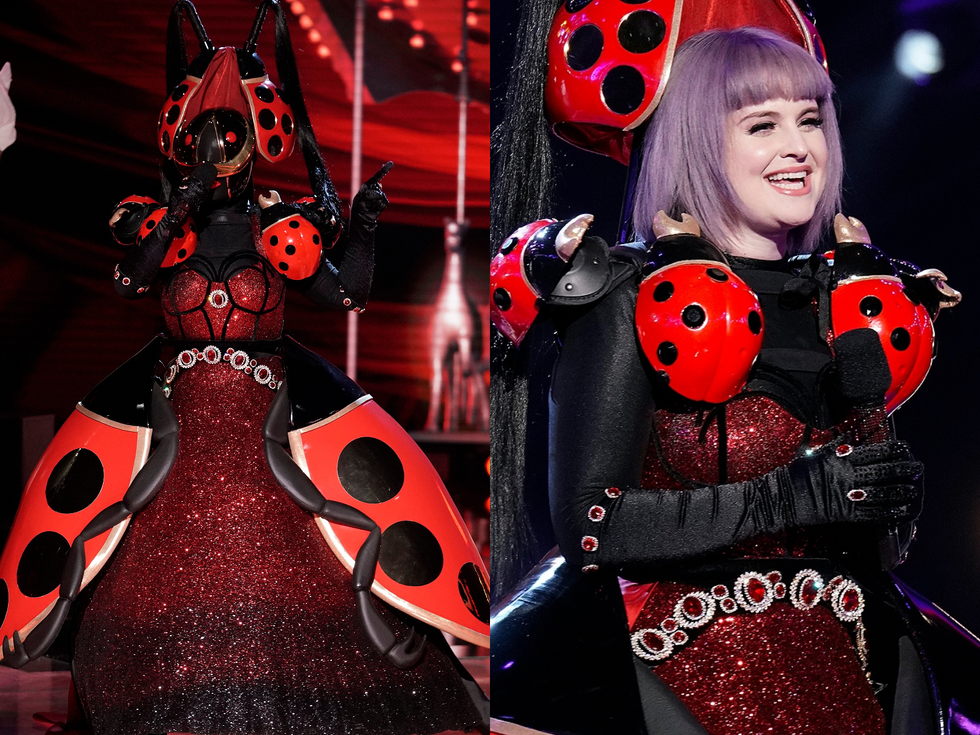 Kelly Osbourne as Ladybug
#4 Robot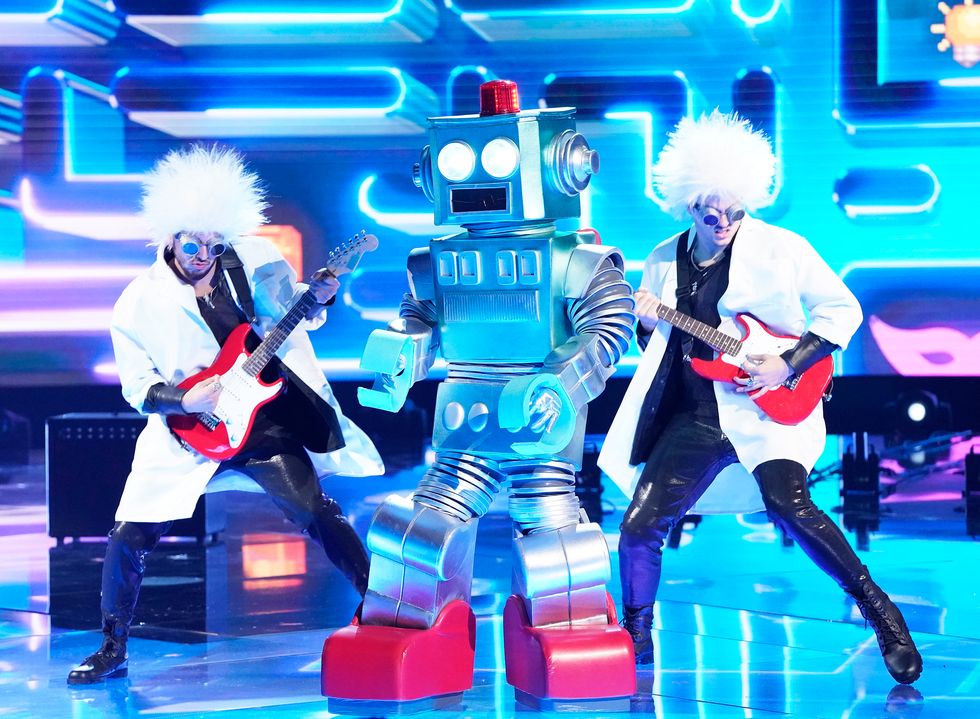 Robot
Unmasked: Season 3, Episode 1
Although the Robot had a short time in the competition, he managed to amaze us all. The judges were really stuck with the clue about stunts. There were mentions of being undefeated, being put back together, and a firetruck. They guessed Floy Mayweather, Steve-O, and Johnny Knoxville. Ken was the only one to come remotely close with Flavor Flav, a rapper. The Robot was revealed to be Lil Wayne, the multiplatinum recording artist. It hit Nicole and Robin harder because they had both worked with him before and still manage to not recognize his voice.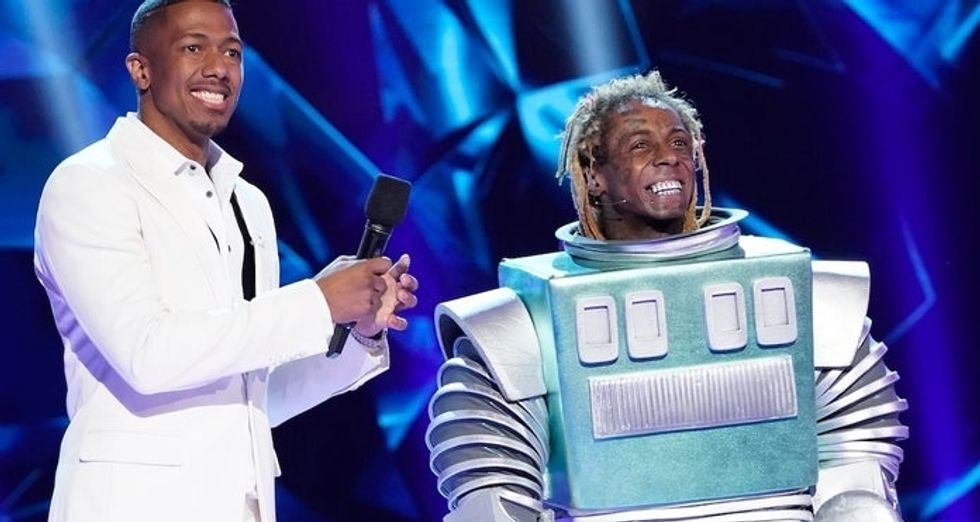 Lil Wayne as Robot
#3 Swan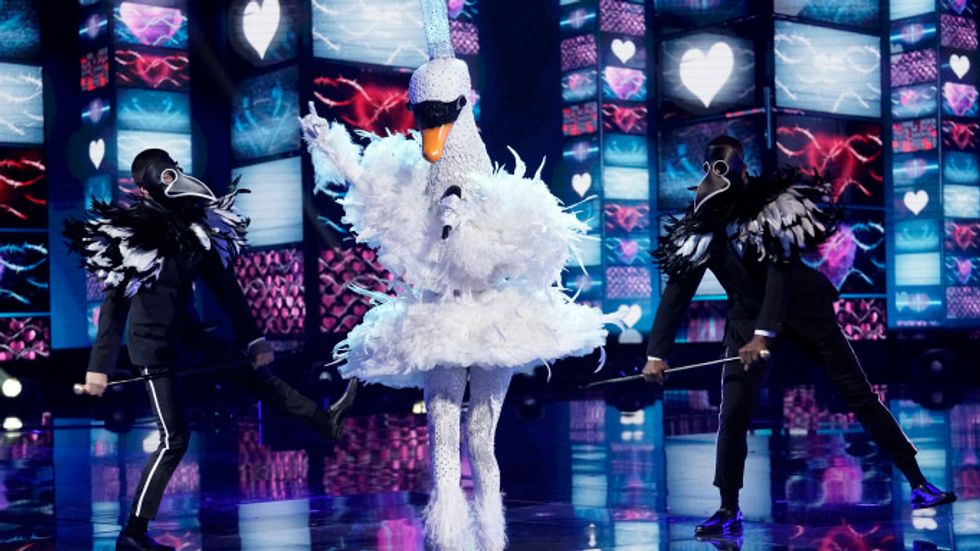 Swan
Unmasked: Season 3, Episode 8
The Swan had the judges believing they were correct with their guesses because they clearly pointed to specific people. They were convinced she was an actress that had appeared in a horror film. On one side spectrum, there was a reference to vampires with fangs, but on the other, there were angel clues. The final guesses were Nina Dobrev, Olivia Munn, Mila Kunis, and Kristen Stewart. Oh, and she clearly stated that she loved Ken. To everyone's surprise, Ken totally missed the mark when Bella Thorne was unmasked.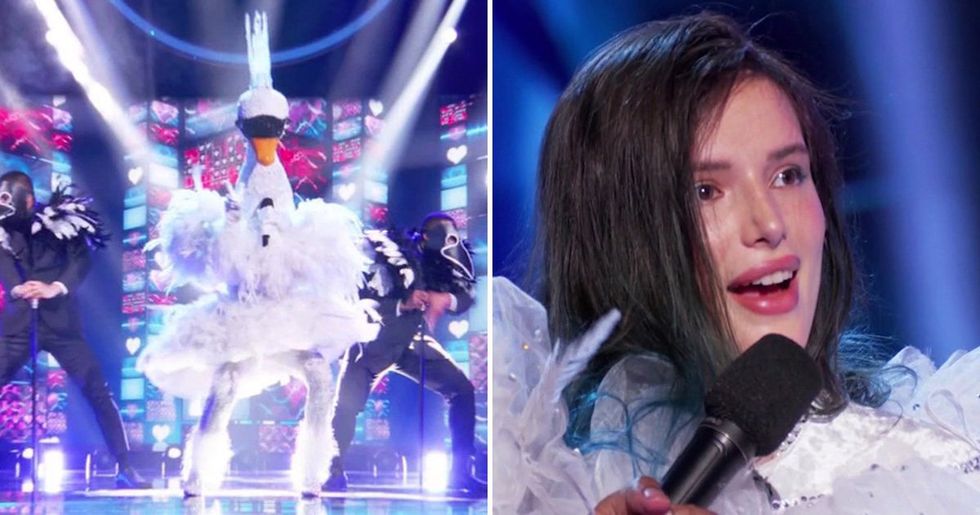 Bella Thorne as Swan
#2 Lion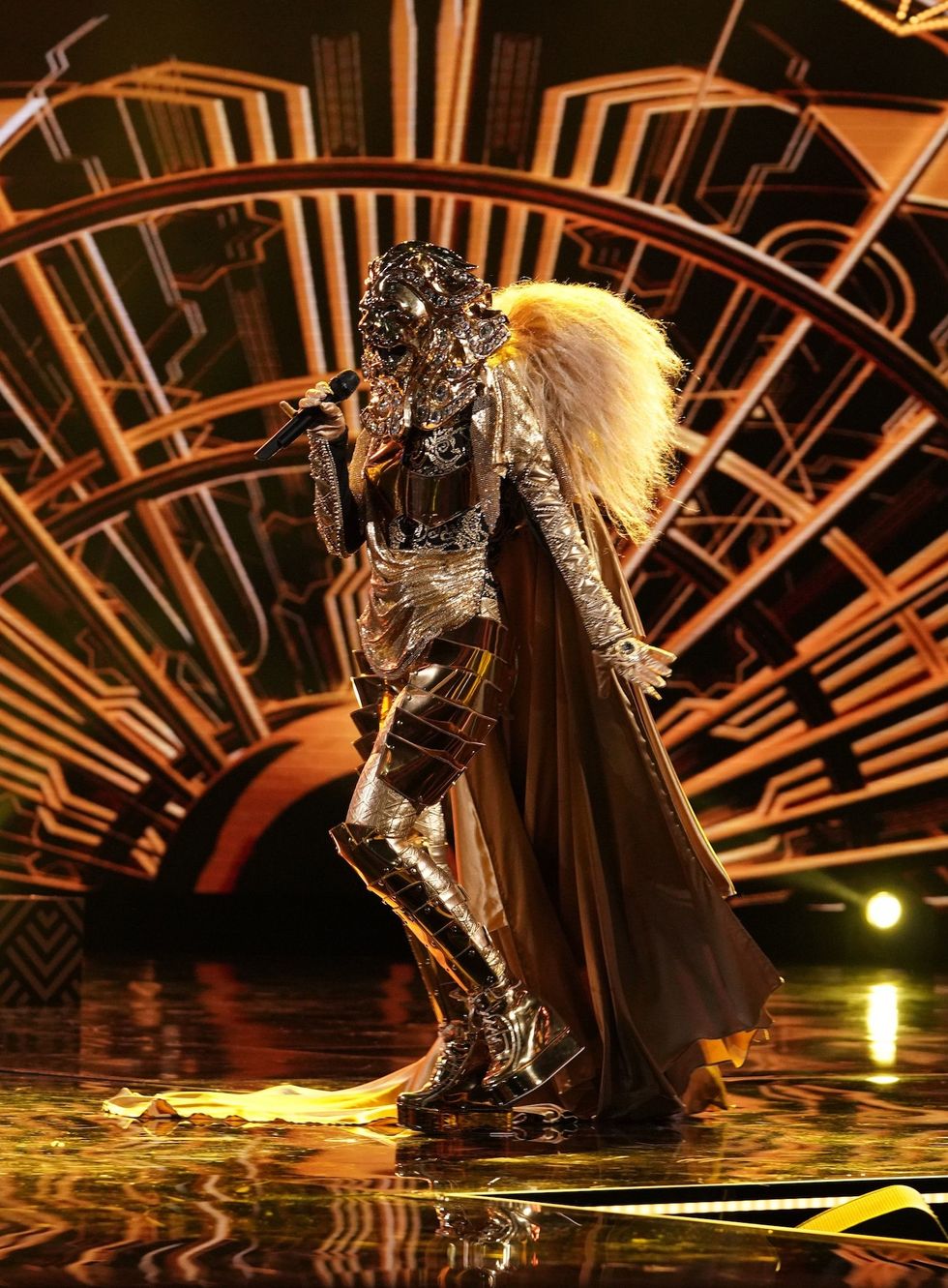 Lion
Unmasked: Season 1, Episode 8
Lion captivated the audience and judges with every single one of her performances. The judges were so blown away, that they were 100% sure that she was a professional singer. When she was asked if she had ever been in a girl group, she said that in her pride, there were lots of women. This convinced the judges into thinking that she was in a girl group and blinded them from considering that the other clues outside of this scenario. One other major clue was that she could be considered to come from Hollywood royalty. The Lion was thought to be Kelly Rowland, Hailee Steinfeld, Dawn Robinson, and Michelle Williams. To say that we were speechless when we found out that Rumer Willis was the Lion is an understatement. The fact that the judges all guessed so many incredible singers is a testament to how talented Rumer is. We will definitely never forget her voice from now on.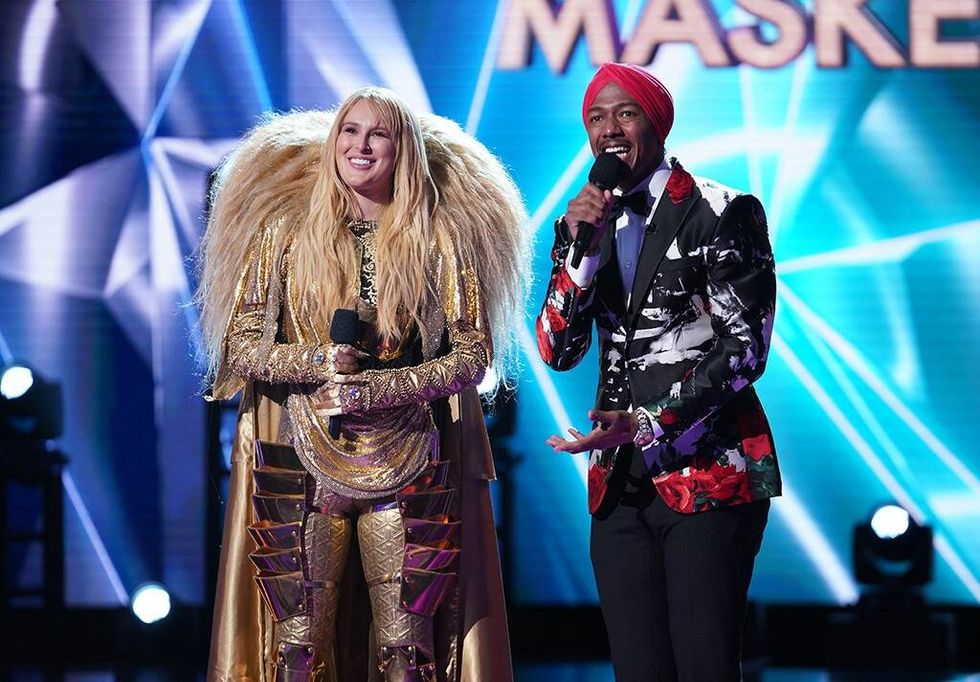 Rumer Willis as Lion
#1 Monster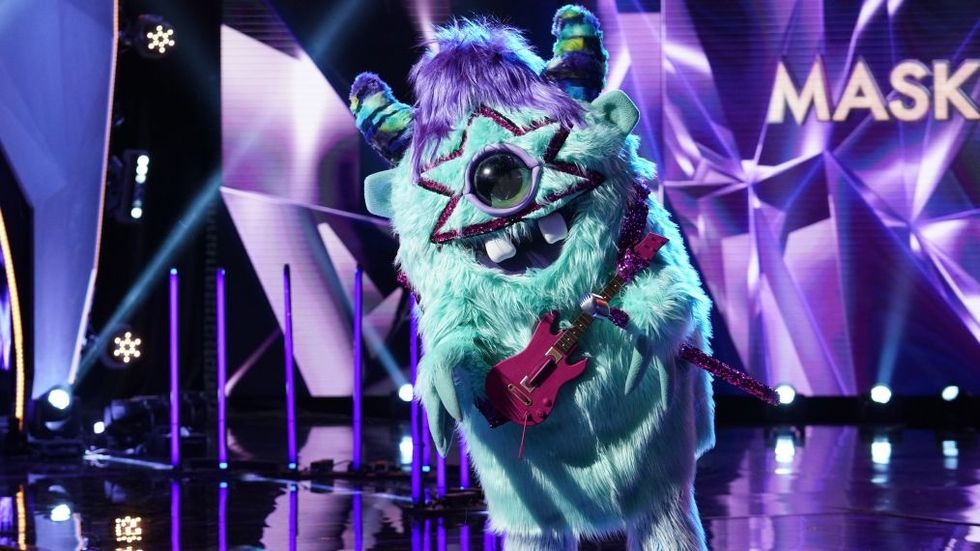 Monster
Unmasked: Season 1, Episode 10
The Monster took over the show for Season 1. He quickly became a fan favorite after his first performance and continued to impress the judges every single episode with new genres of music. His artistic versatility had the judges perplexed as to who was the celebrity behind the mask. Every judge agreed that he was the hardest one to figure out. His clues said that had gone through some ups and downs in his life and wanted to come back with a new image. This was meant to be his redemption story. Some notable final guesses were Jaimie Fox, Tyrese Gibson, and CeeLo Green. When the Season 1 winner revealed himself to be T-Pain, everyone's jaw was on the floor. He opened up about how much backlash he had received from using autotune in his music that he wanted to be accepted for his natural voice. I think it is safe to say that we all accept and love his voice.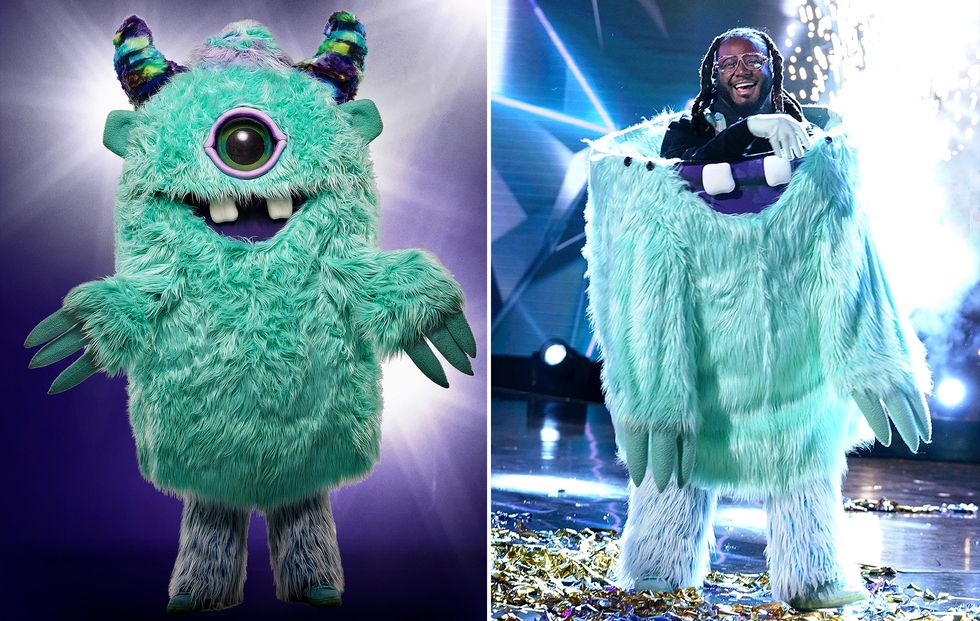 T-Pain as Monster