If you're anything like me, you love Lady Gaga. She's basically a living legend. She killed it at the Super Bowl this year with "The Star-Bangled Banner," and her Oscar performance blew us all away. She has proven her natural born talent, but I don't think that's how she first got our attention.

From the start, Gaga has made bold statements (though we're not sure what some of them were) with her fashion. Some were praised, and others were questioned. I've learned early on with Gaga to not really question any of her fashion choices — she wears them to feel free, to be someone who exudes confidence when she doesn't actually feel that way. We recognize a lot of these looks, but we may not know who actually designed them. Sometimes we may picture Gaga sitting in her dressing room, gluing some things together and then walking out in them, but in truth, her looks are works of art created by amazing designers.
Philip Treacy is a milliner and designer from London. (Milliner is a fancy word for hatmaker extraordinaire). He has an incredibly lucrative career, designing hats for other big time designers like Valentino and Alexander McQueen. He's also designed hats for films, as well as iconic fascinators like the one seen worn by Princess Beatrice at William and Kate's wedding. Remember that hat?
Treacy has designed many Gaga hats, some demure and royal-looking, and others over the top and extravagant.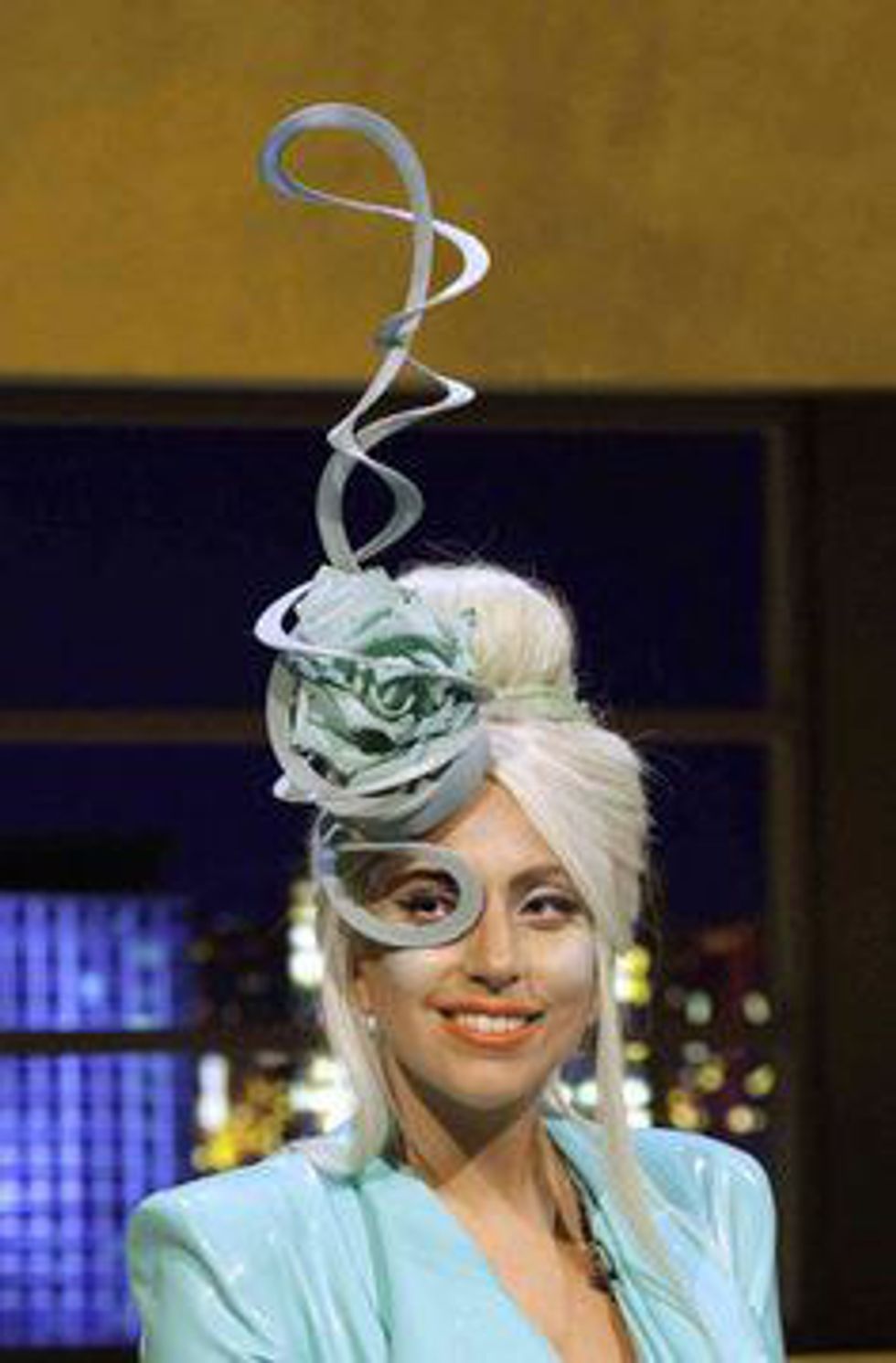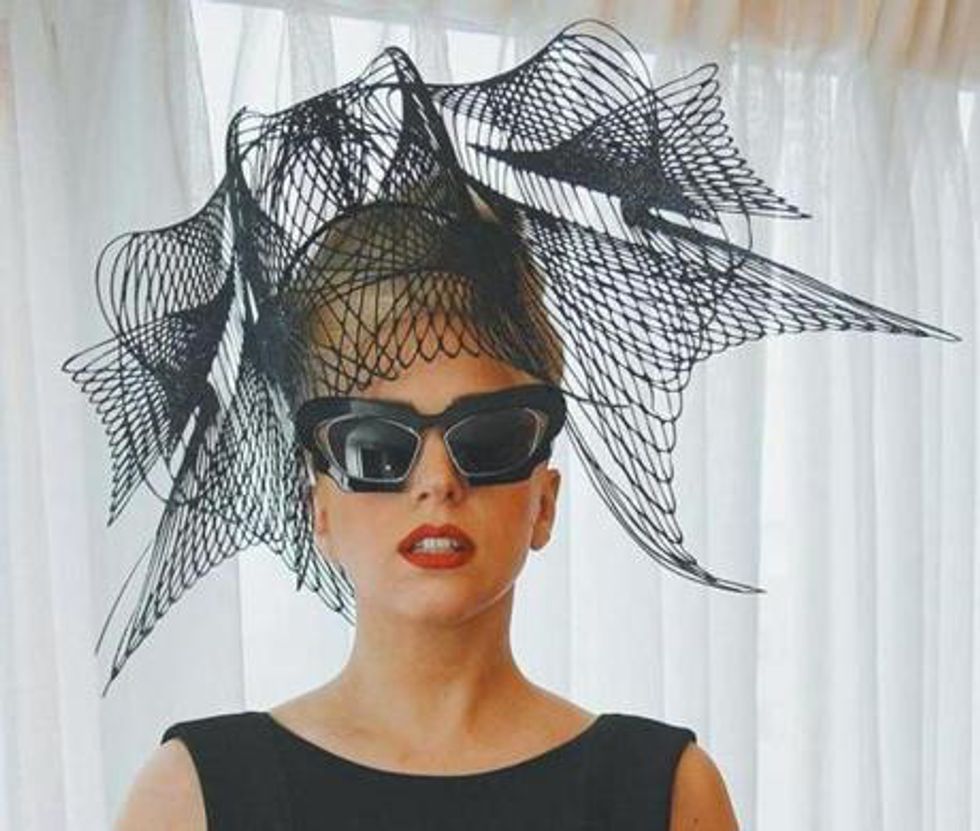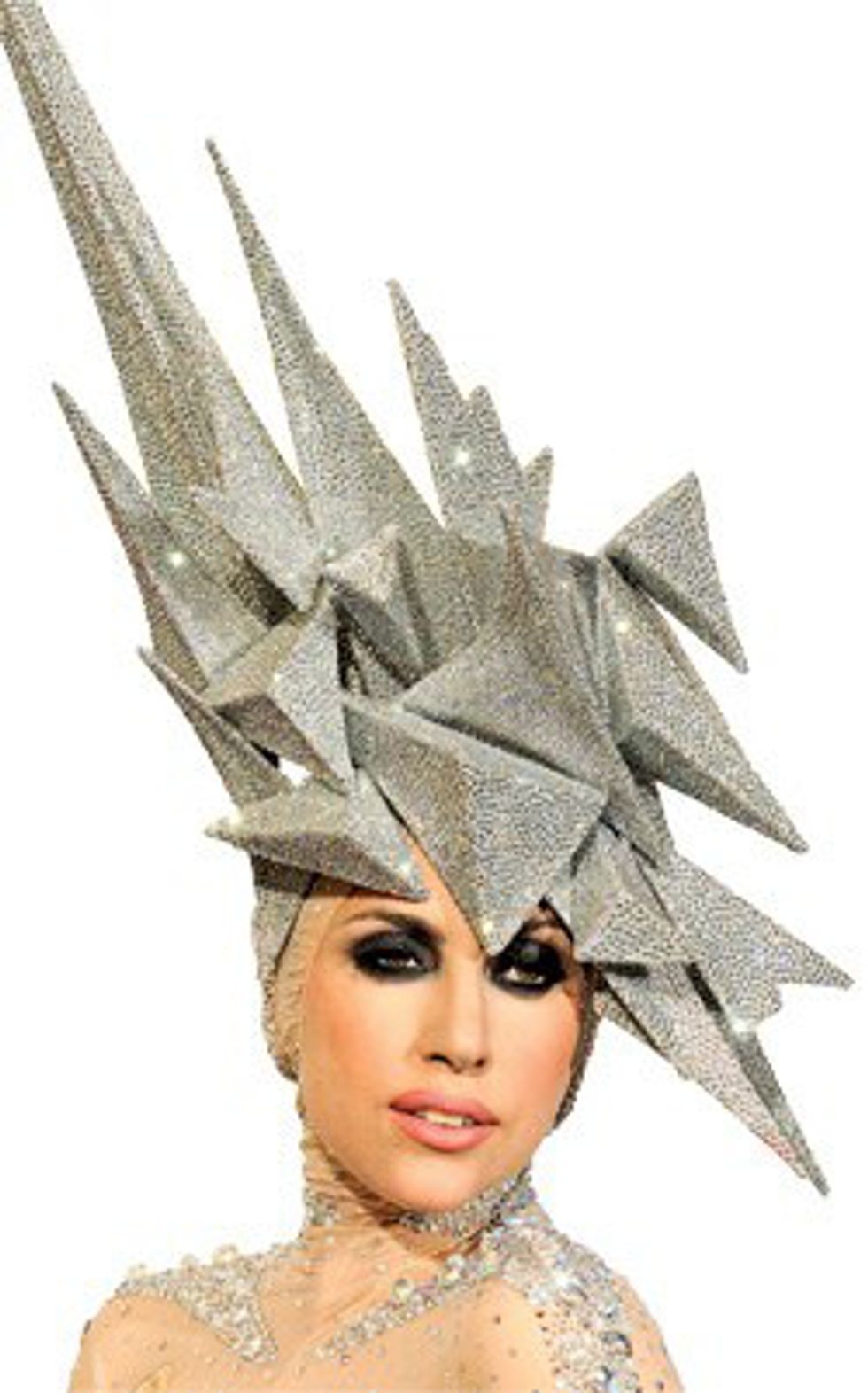 And below is Gaga wearing Philip Treacy, with the designer himself.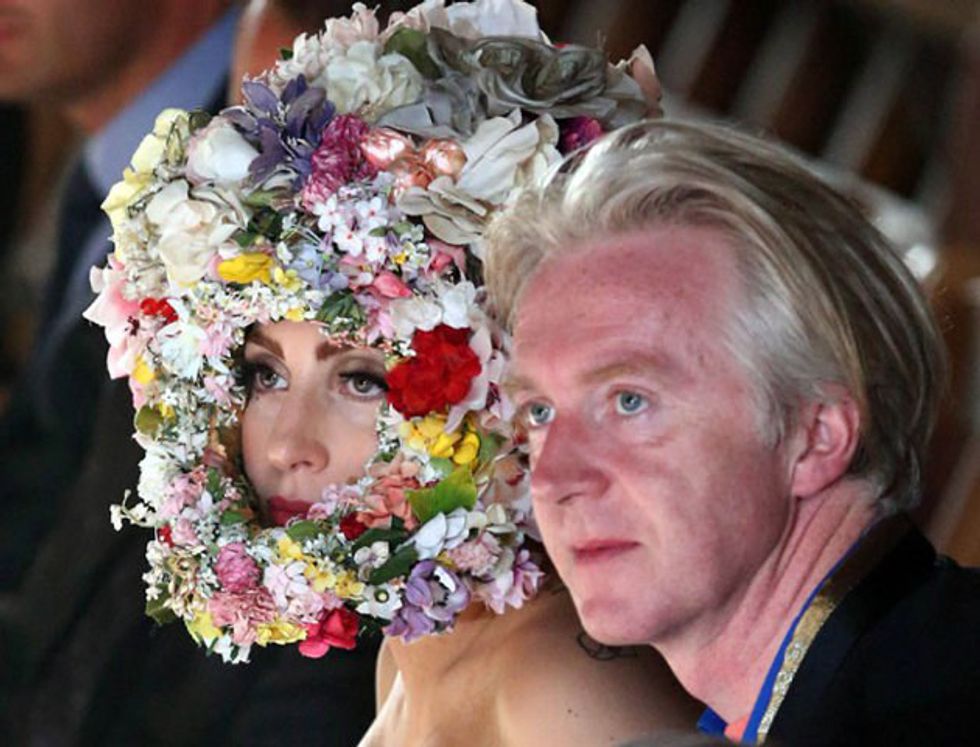 Hussein Chalayan is a British/Turkish designer who is best known for is structural and architectural garments. He has worked with the likes of the eccentric Björk, who can be seen wearing his work on her album cover for "Post".
Chalayan created Gaga's iconic "Bubble Dress," which we recognize from her work early on. She wore this dress for her concert tour in 2009 for "The Fame."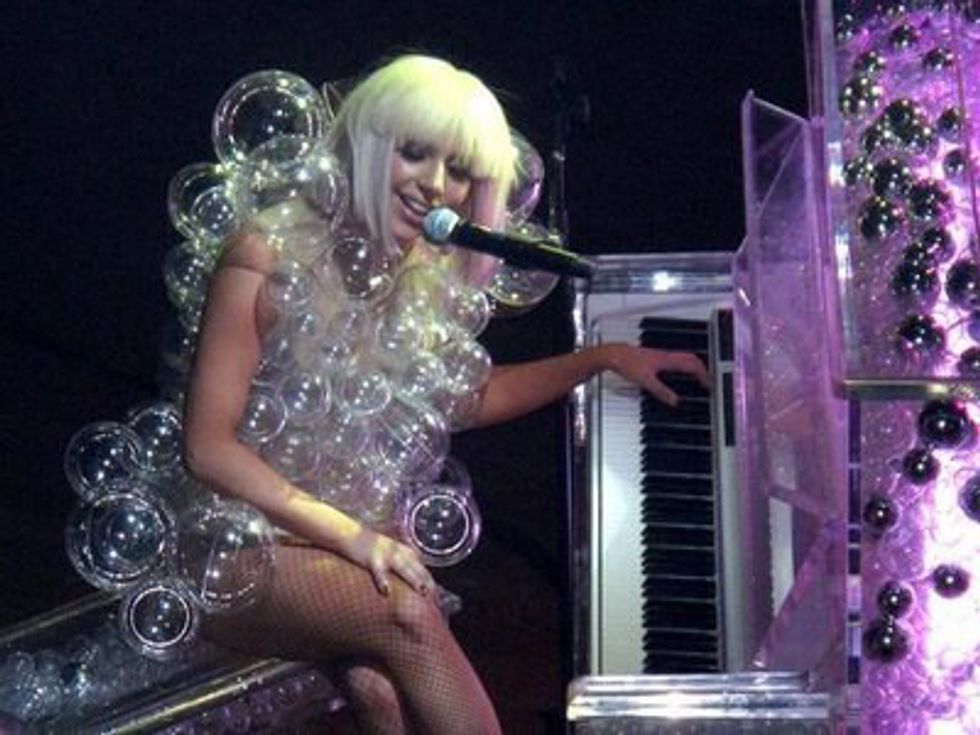 Perry Meek
Perry Meek is currently a costume designer working at the Haus of Gaga. But interesting fact: He was previously a champion ice skater from Australia. What? Pretty awesome. Since he works for the Haus of Gaga itself, he's had a hand in creating a lot of her work for music videos as well as costumes for her tours and live performances. Needless to say, he's been able to work side by side with Gaga with creating a lot of her looks. He's not just exclusive to Gaga, though. He's also created costumes for Cher, Mariah Carey, Tina Turner and for the Spice Girls in 2008.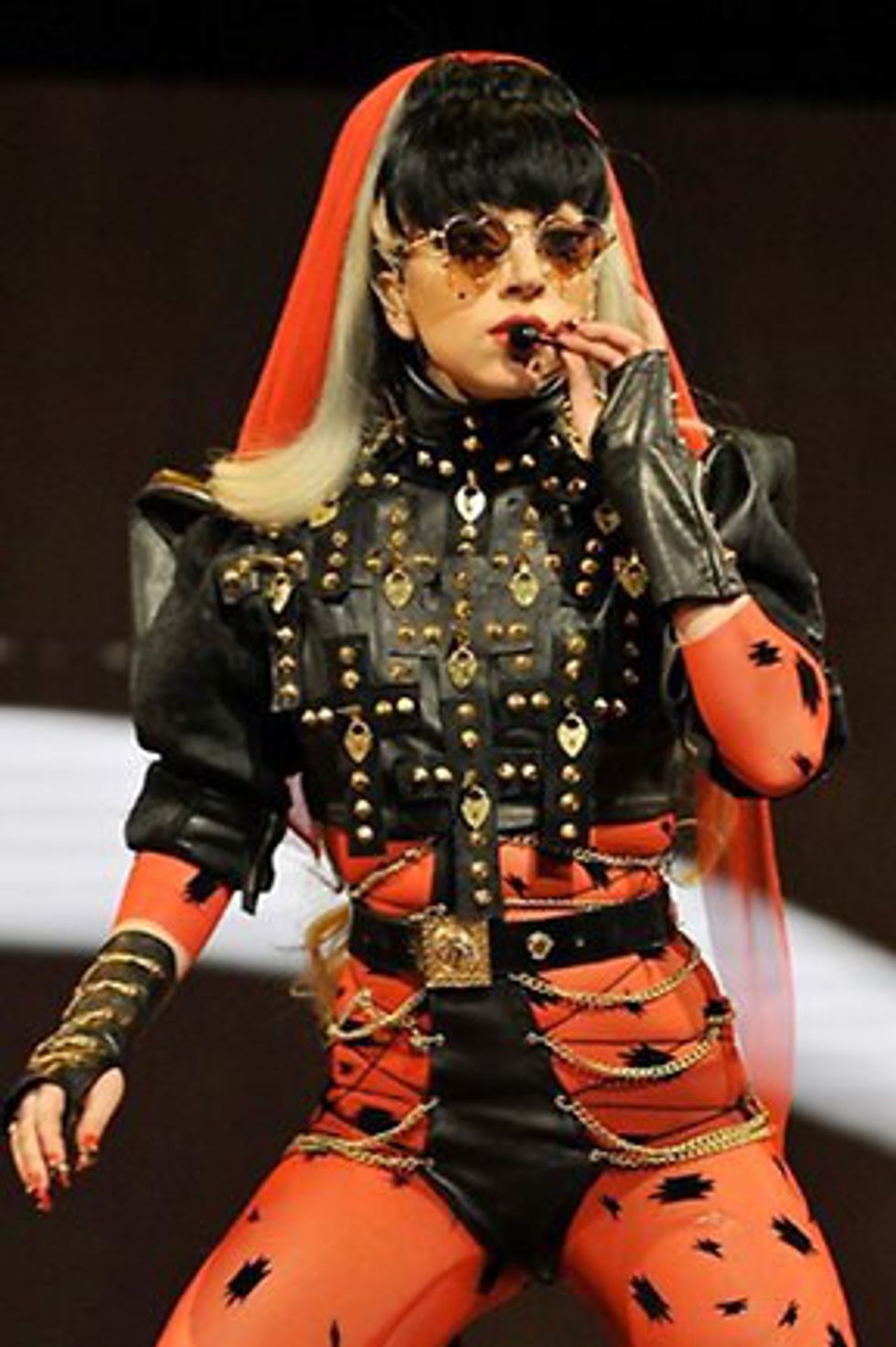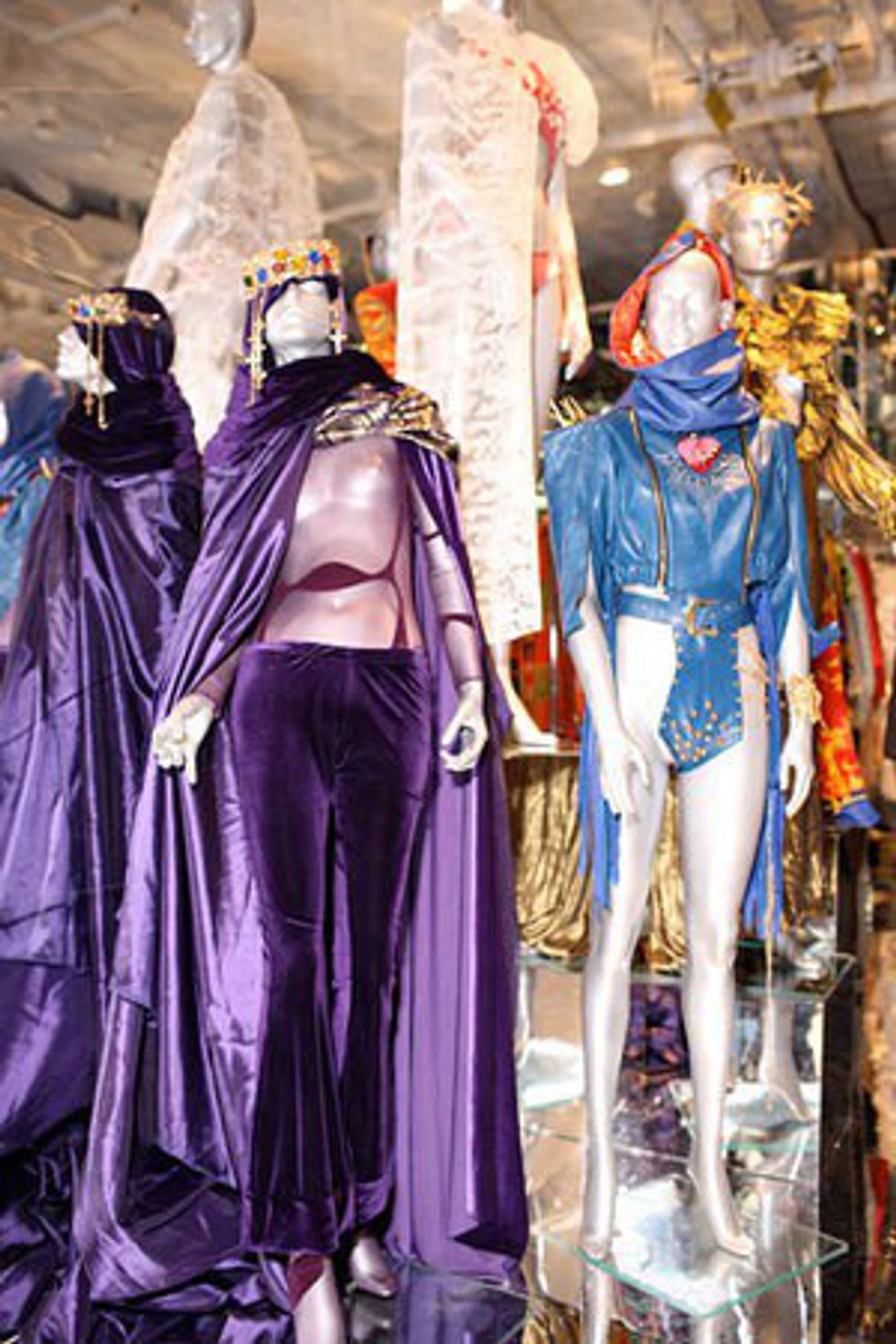 Above are costumes from Lady Gaga's music Video "Judas".
Alexander McQueen
Of course, McQueen. Alexander McQueen is an absolute legend, and Gaga recognized him by sporting many of his looks, in music videos, out and about and at award shows.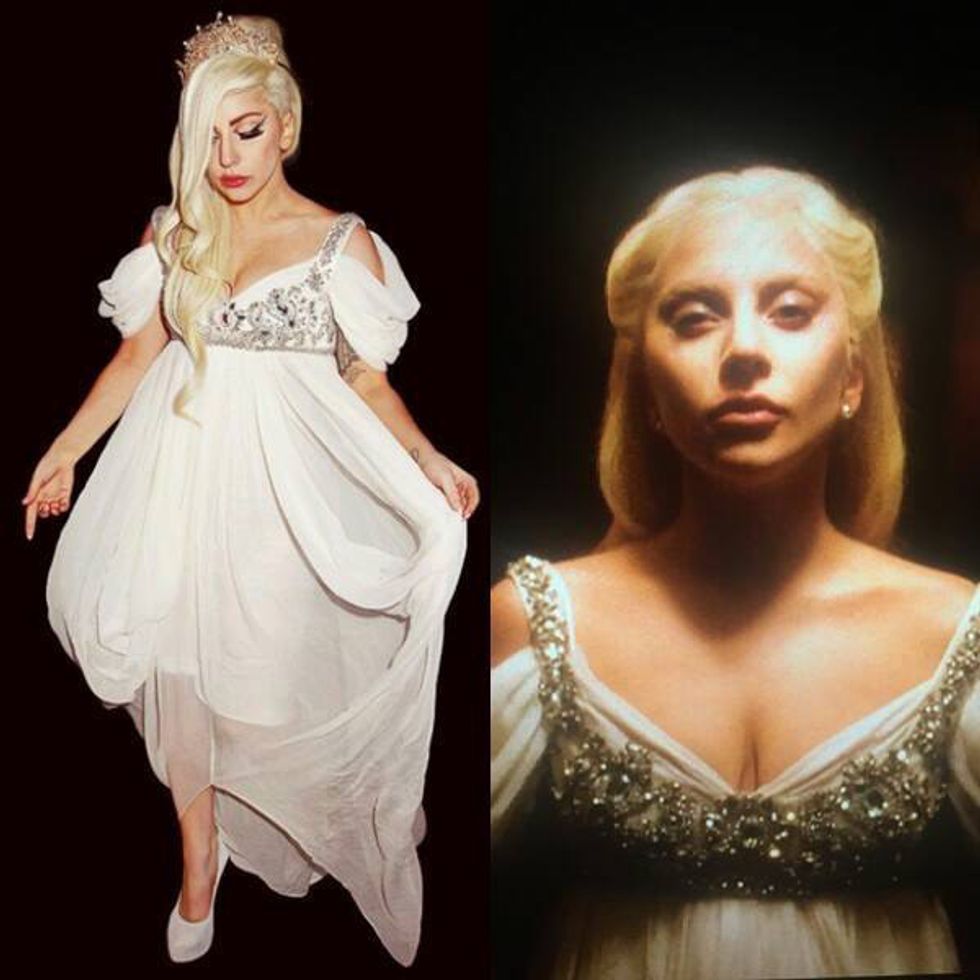 Above, Gaga wears an Alexander McQueen dress in public, and on the right she wears the same dress as The Countess, in her Golden Globe winning role in "American Horror Story: Hotel."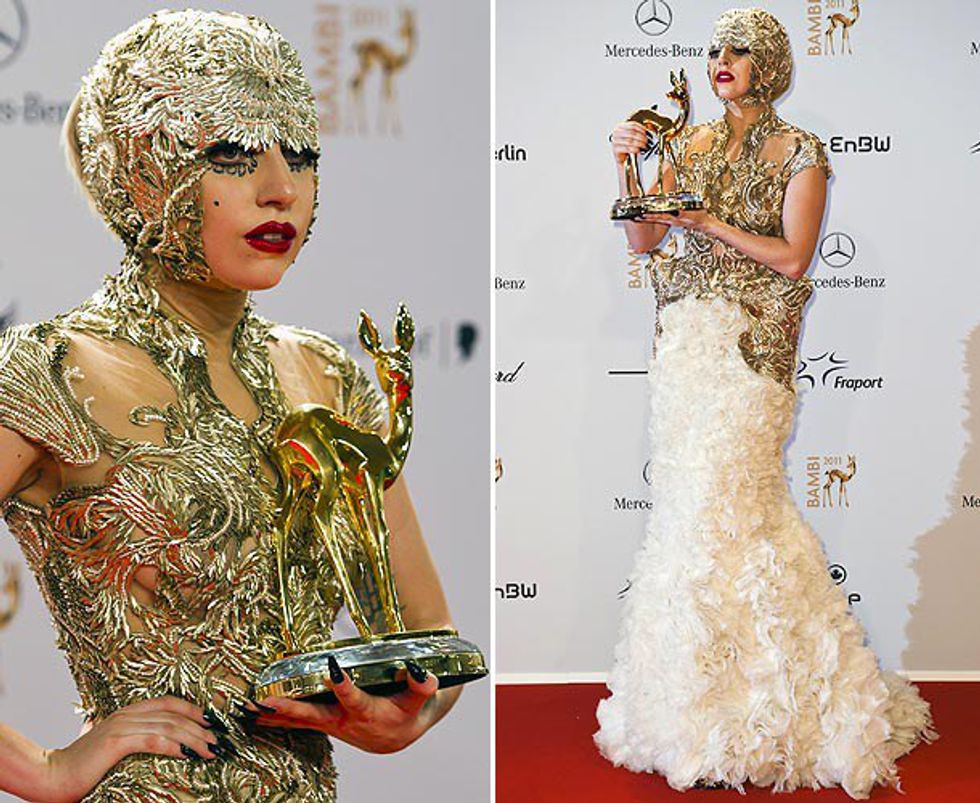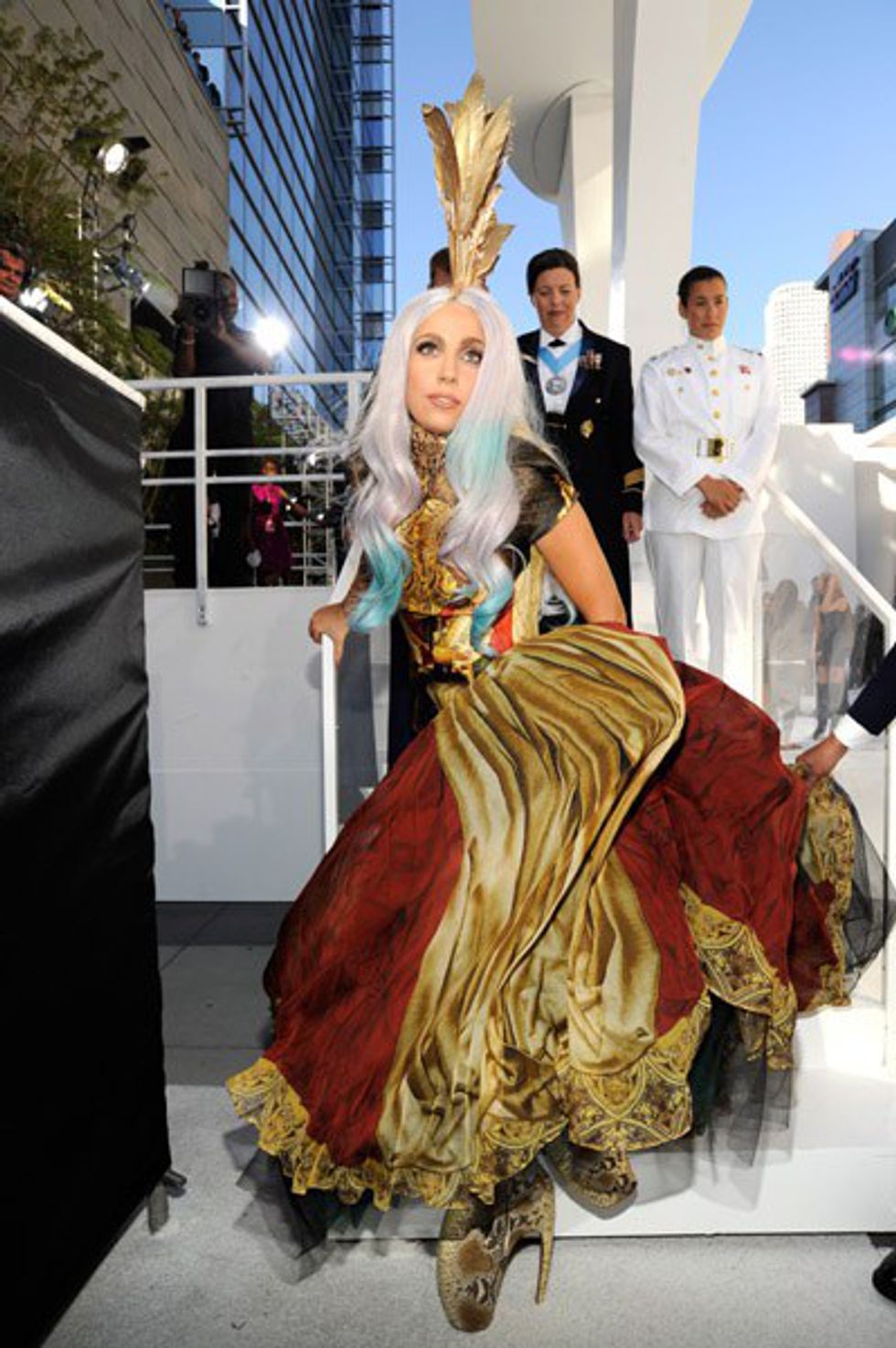 Gaga at the 2010 VMAs.


I must mention Brandon Maxwell. Currently, he has a luxury womenswear company based in New York. He created Gaga's most recent "wow!" look at the Oscars last month. Everyone was surprised to see the pants and skirt combo, which really looked like an elegant and kick-ass ball gown. But, pants.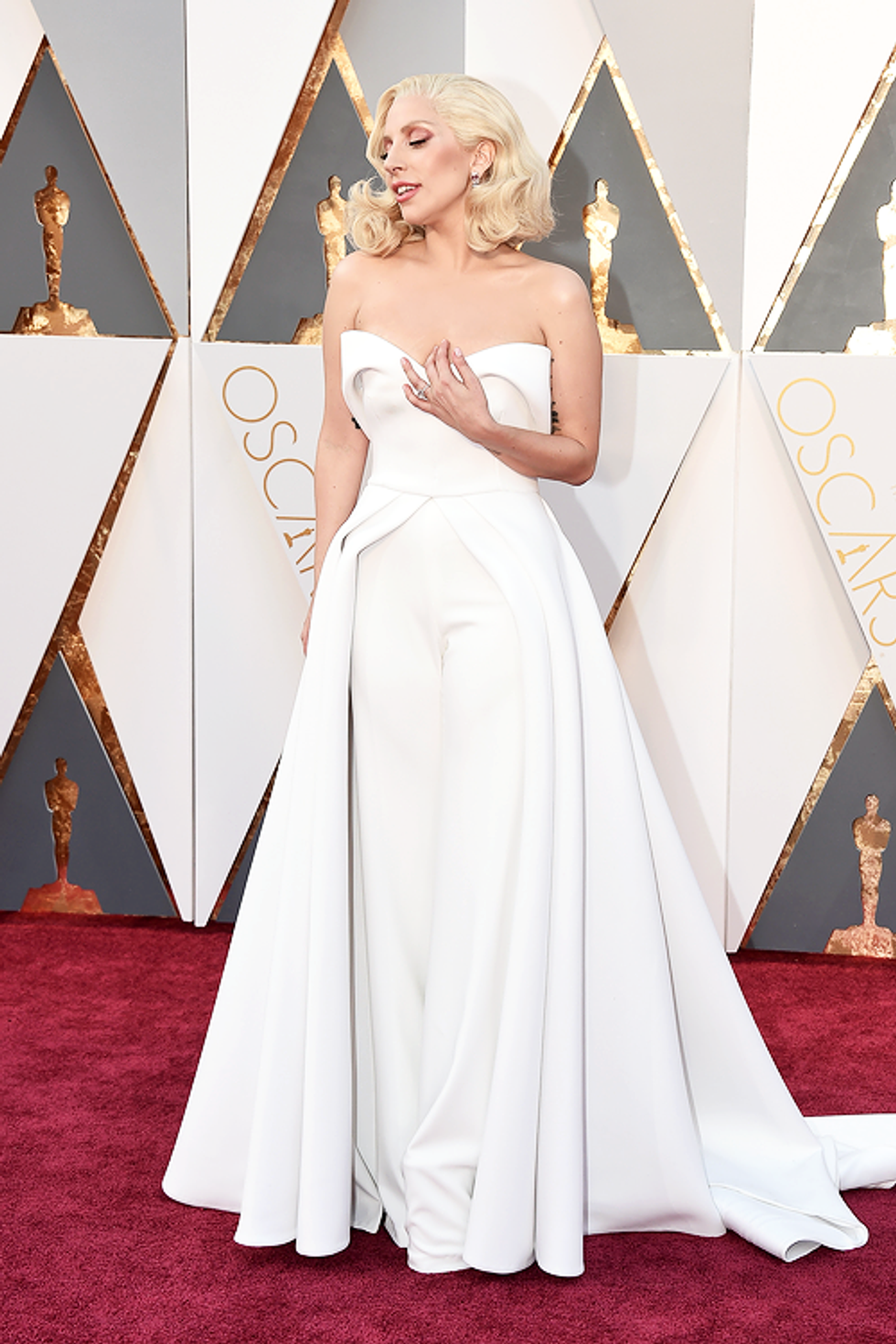 She looked stunning.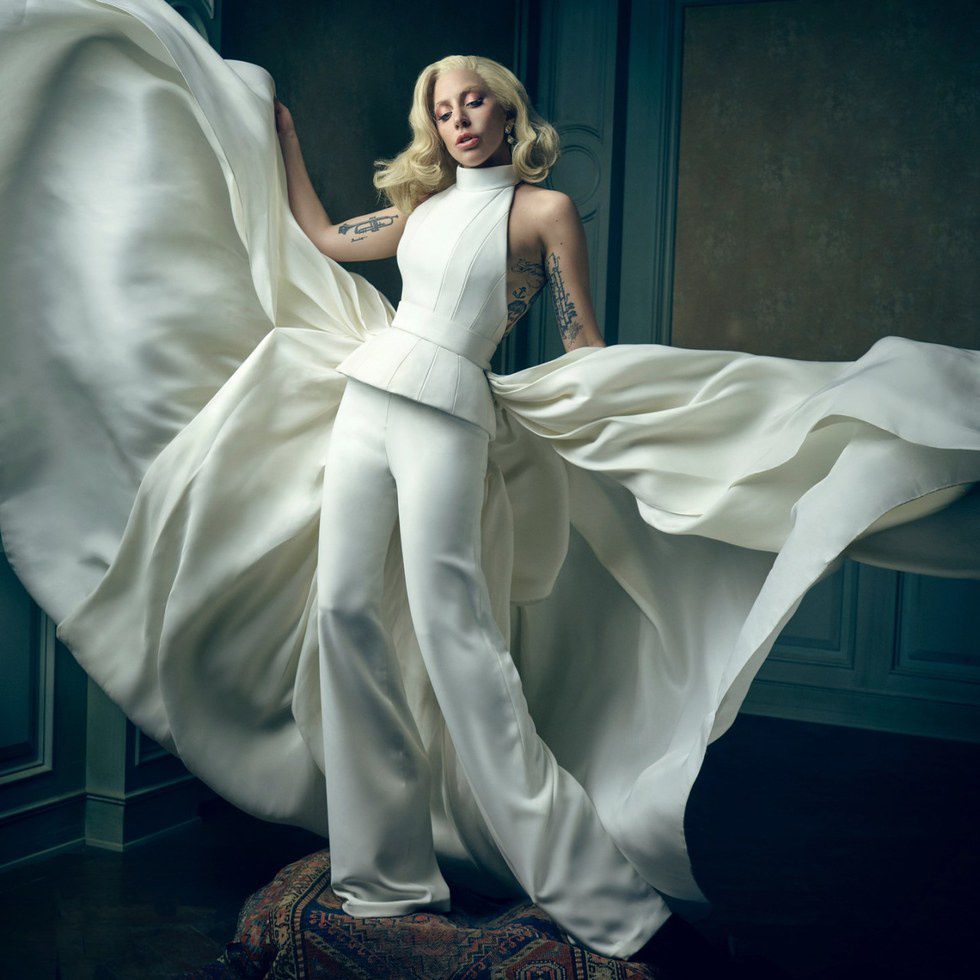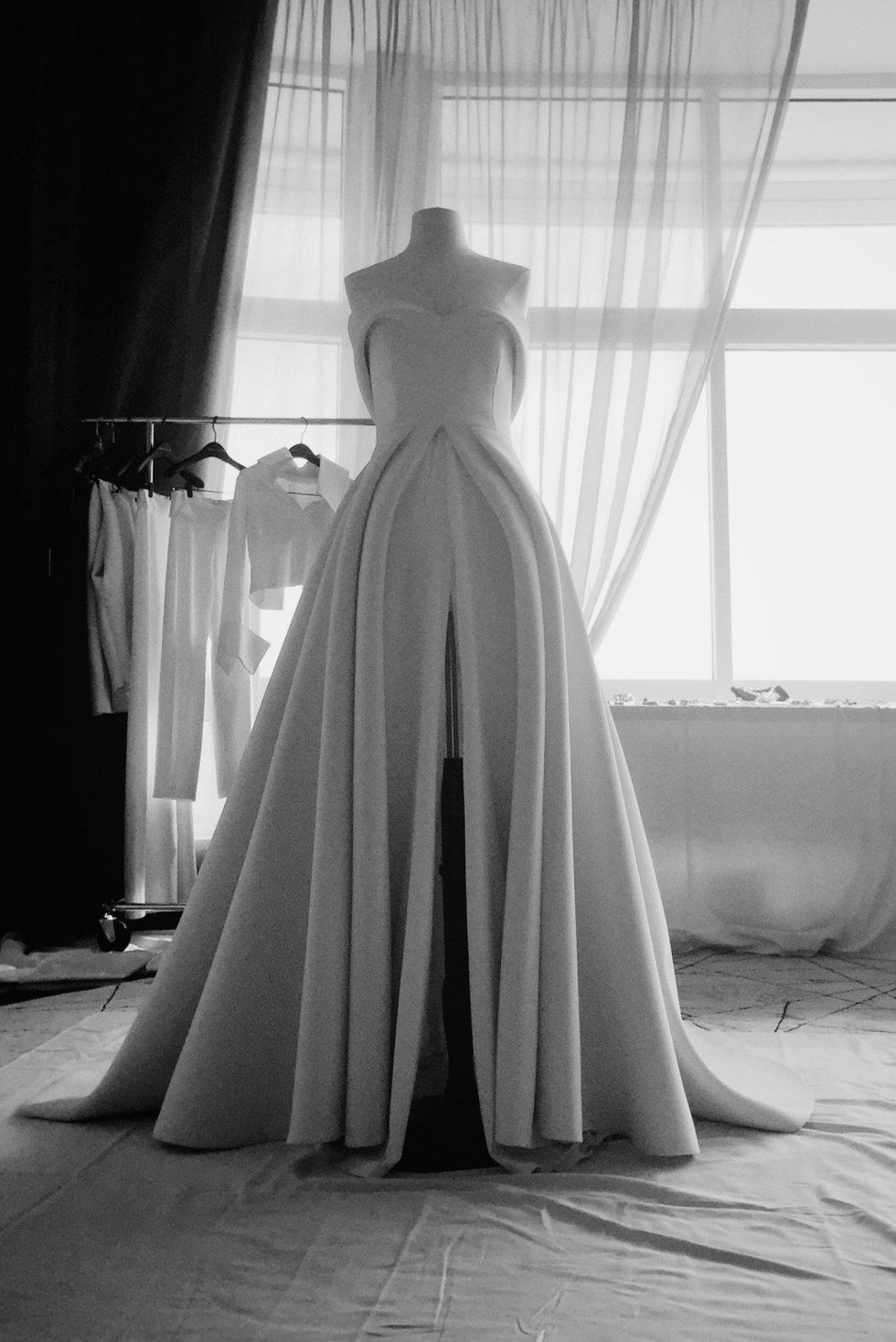 So, this was a relatively short list. Want to see a full, in-depth list of every designer to ever grace Lady Gaga's wardrobe? Click here!