From the money, to the hotels, to the perfectly coiffed hair, "The Don" has got it all, and doesn't care about the haters. Unsurprisingly, his tweets are gold because, obviously, everything he touches turns to it.
On Obama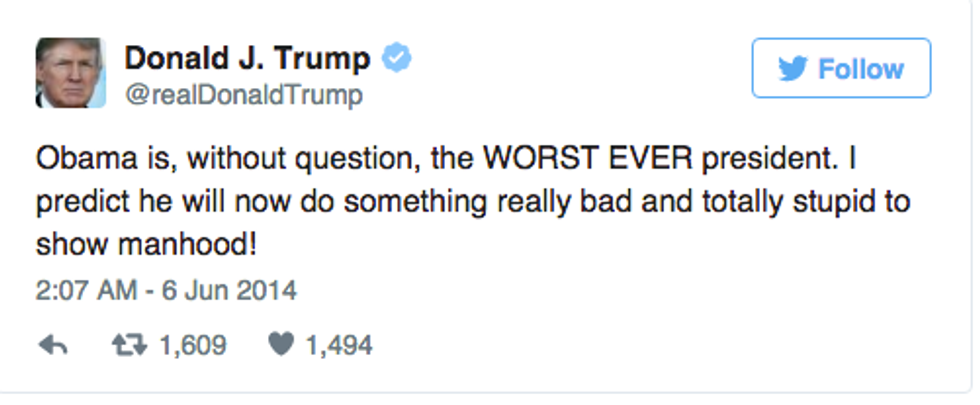 An "extremely credible source" must be legit!
On obesity.

On the Pattinson/Stewart break-up.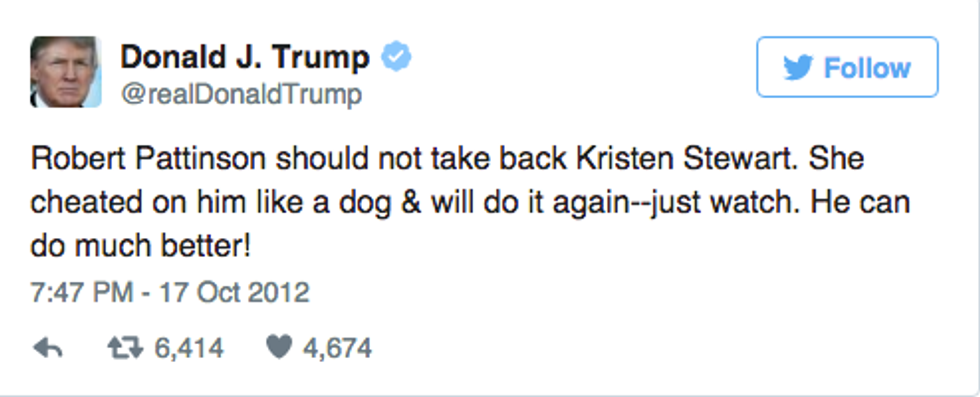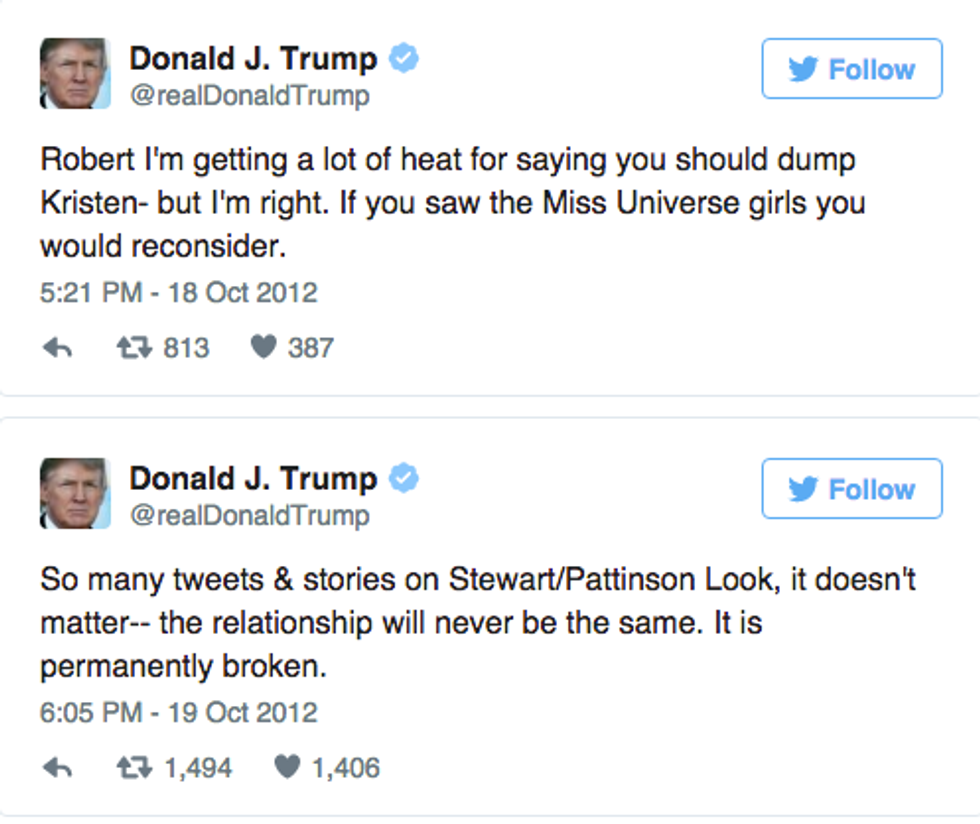 He's obviously a relationship expert considering he's been divorced twice.

On politics.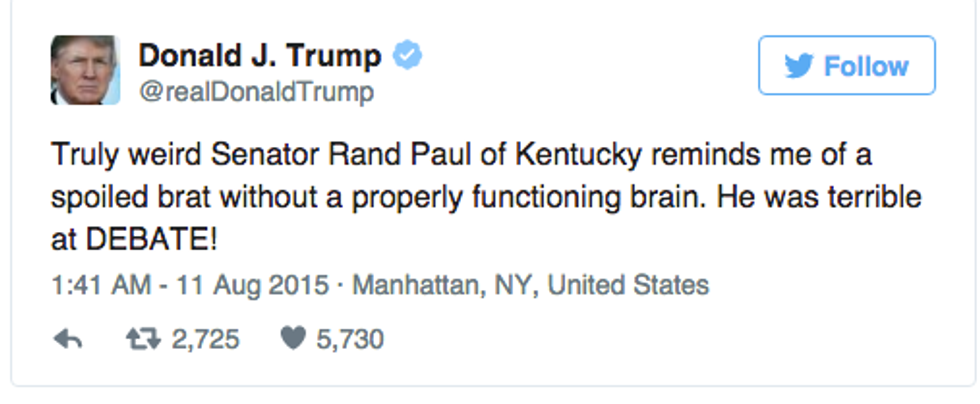 Apply aloe to that burn, weird Senator Rand Paul.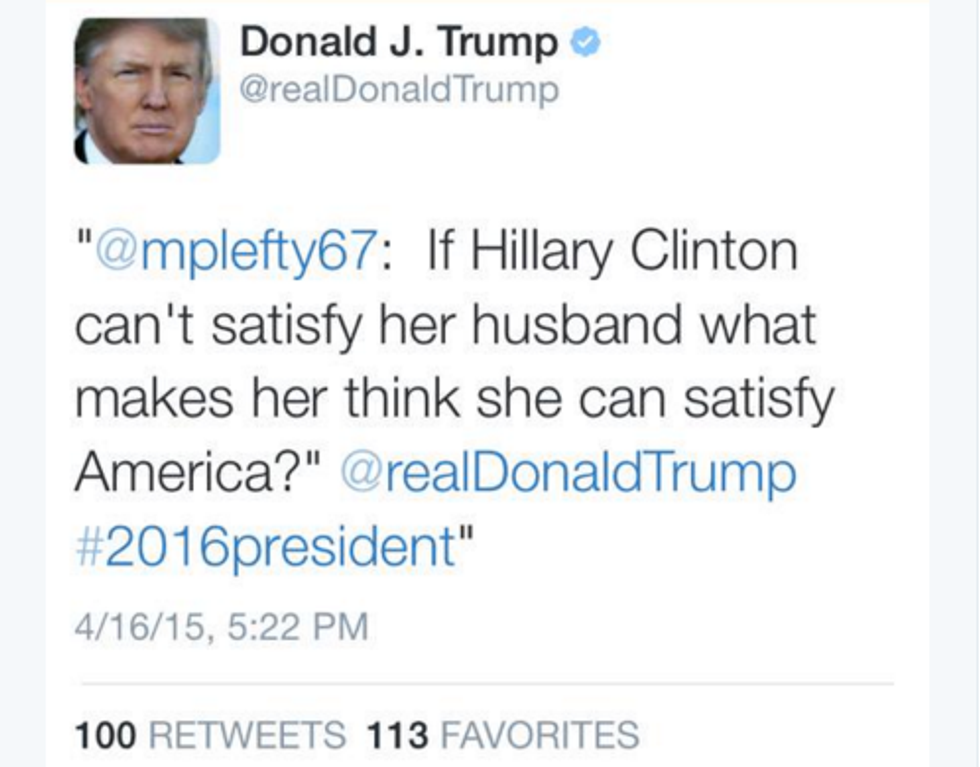 Low blow #makeamericagreatagain.



How dare we let a tortured group of people find safety and freedom #racism2016FTW.
On "haters."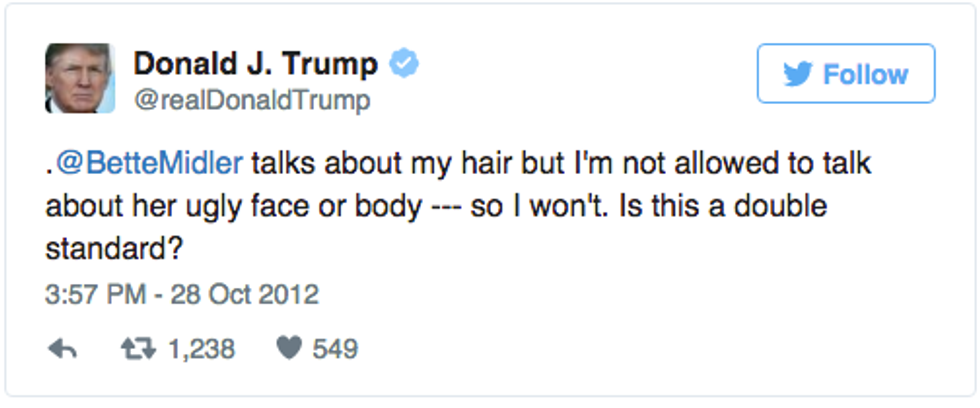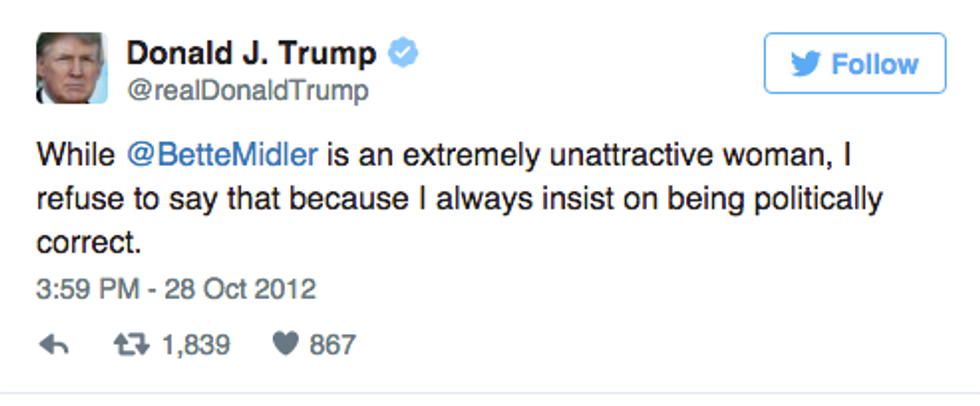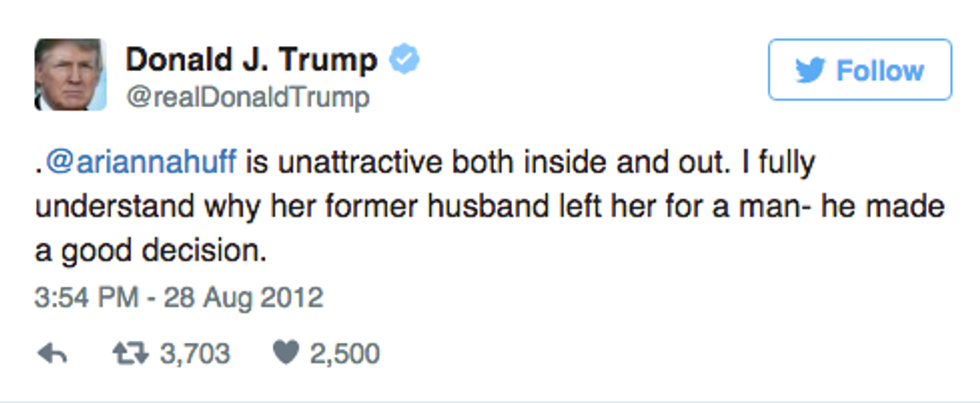 Does this mean he supports marriage equality?


On sexual assault.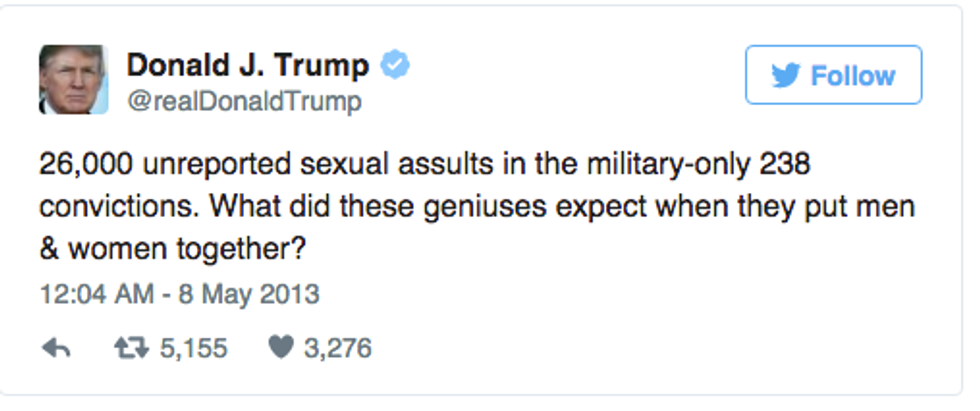 Can you imagine a world where men and women live peacefully together.


On global warming.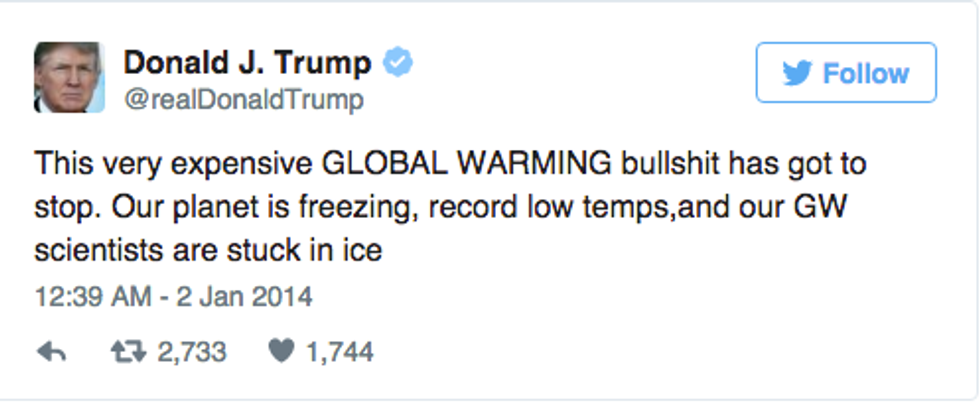 So, is global warming a myth, or nah?
On being a genius.



He can control our minds? Is there anything Trump can't do?