There you are in my mother's arms (correction: now it's our mother), a black head of hair bobbing along down the airport escalator. Sleeping, probably. You are ten months old, and after making the 15-hour flight from China to Raleigh, you have every right to be snoring and drooling all over your new mother's sweatshirt. It doesn't matter to her because every time she looks at you she falls in love all over again. When I finally get a peek at your face I grin and laugh and want to cry. I've been waiting for you for so long. All my 9-year-old brain knows is that it has never seen someone as beautiful as you.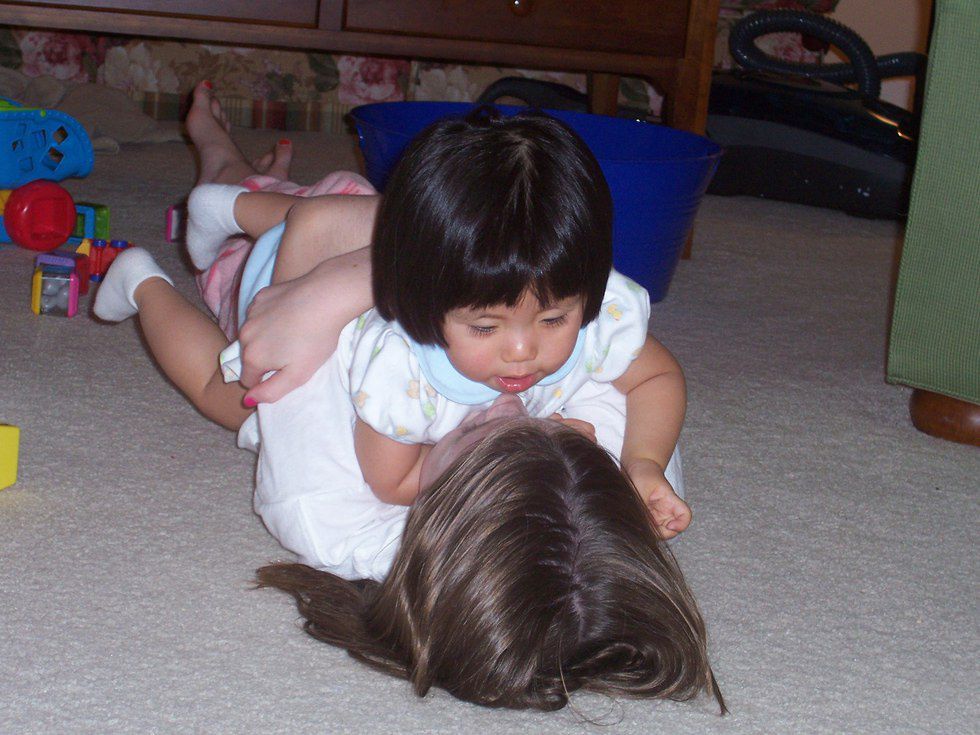 There you are again, lying on the changing table as our mom holds your tiny, innocent hands. I watch in awe as she declares, "Dance, dance, dance," and you wiggle your little body all around, giggling and squealing. I've never seen someone so happy to be alive.
You're suddenly old enough to crawl, and you do so, a lot and everywhere. One day we decide you're too old for bottles so we say, "No more ba ba's, big girl now," and hand you a sippy cup which you proceed to drink from perfectly, as if you knew all along.
We move to a new house when you still haven't graduated to underwear, and there I snap videos and pictures galore, documenting your newfound vocabulary and recently developed toddler walk. "Let me show you some exercising," you say with a lisp, beginning to step up and down on a stool and punch the air like a boxer preparing for a match. I chase you around the house in my awkward puberty years, and you giggle just like you always have, this time louder and in a deeper tone.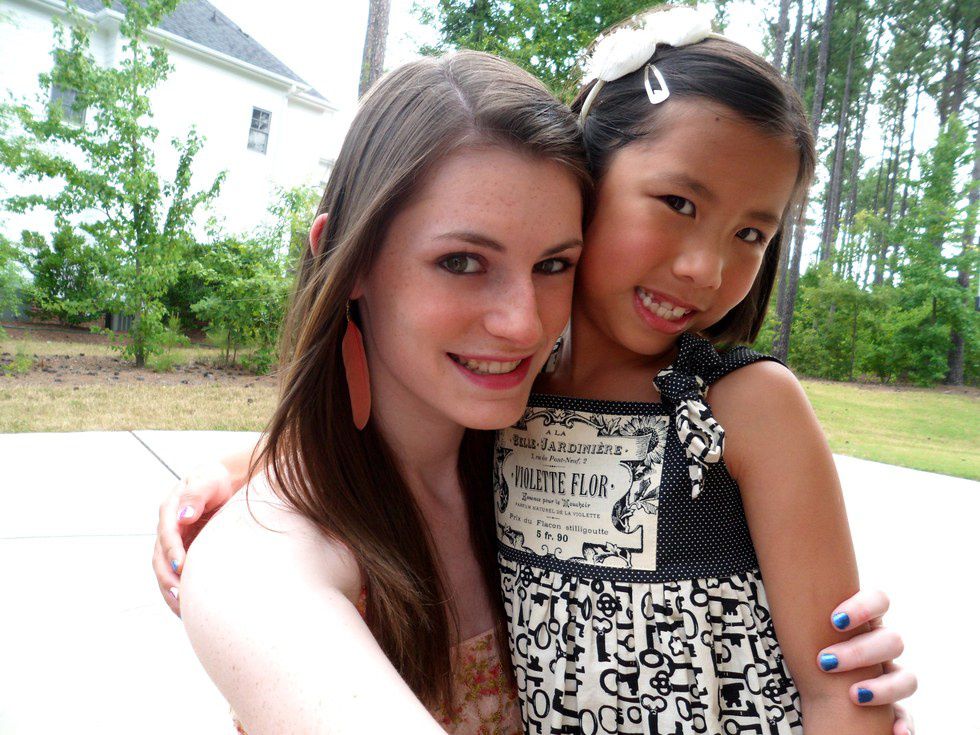 You're older now, and we're soaring into the neighborhood pool together after you finally convince me to jump in without getting used to the water. I think to myself that these are the moments I will remember-- the pure bliss of falling, floating, flying through the air before diving into the icy cold below. All the while holding your ever-growing hand.
You grow up too fast. One day you're starting Kindergarten and the next fifth grade. One day you are here with me, and the next you're across the country. You're one then you're 11 and a half years old (you won't let anyone forget that half), a miniature human turned young pre-teen, scaring me with your maturity and looming onset of puberty.
We talk every day, and I swear I miss you more every single one of those days. Your pixelated face comes up on my phone and I smile because you're still so beautiful. I know it's hard; I know I'm here and you're there. I know you need me. Take a deep breath, close your eyes, and realize that no matter how far apart the world takes us, you will always be my baby sister, not by blood but by moments like these.