If you're anything like me, you're obsessed with the idea of engagements. Even if you aren't ready for it yet, you seem to have every detail planned. Some of us don't even have significant others at the moment and we still know exactly how we want the day to go. This is dedicated to the future husbands: your must-know guide before popping the question!
Before anything, get our parents blessing.
It's important to us. We've always dreamed of a guy asking for our dad's permission before proposing. It might be nerve-wracking, but both us and our parents will appreciate it.
Save your money.
This is a big one! Don't do this on an impulse, save your money and make it special. If we are willing to spend the rest of our lives with you, we will be willing to wait for you; there is no need to rush.
Speaking of money: make a budget.
No need to over spend and buy a Kim-K sized ring. Set a budget that works for you before you pick something out.
Make sure our nails are done.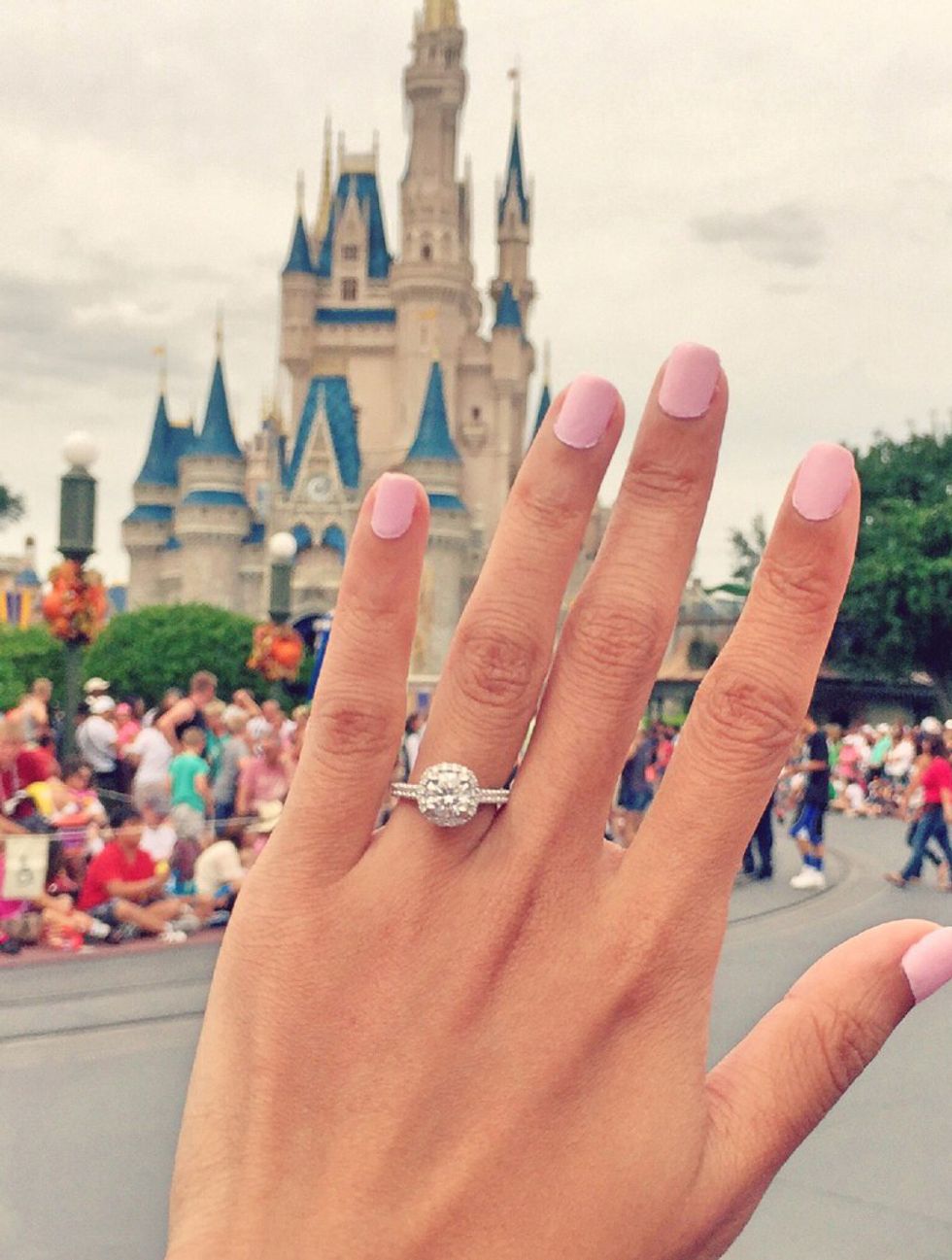 We need a good Instagram pic with our new fave piece of jewelry!
Talk to friends and family, they'll be a big help!
Stuck on how to make it memorable for the two of you? Ask the people closest to the both of you. They'll definitely have ideas, especially if you've known each other for a while!
Get down on one knee.
A pretty obvious one, but don't forget it!
Do your research when looking for the perfect ring.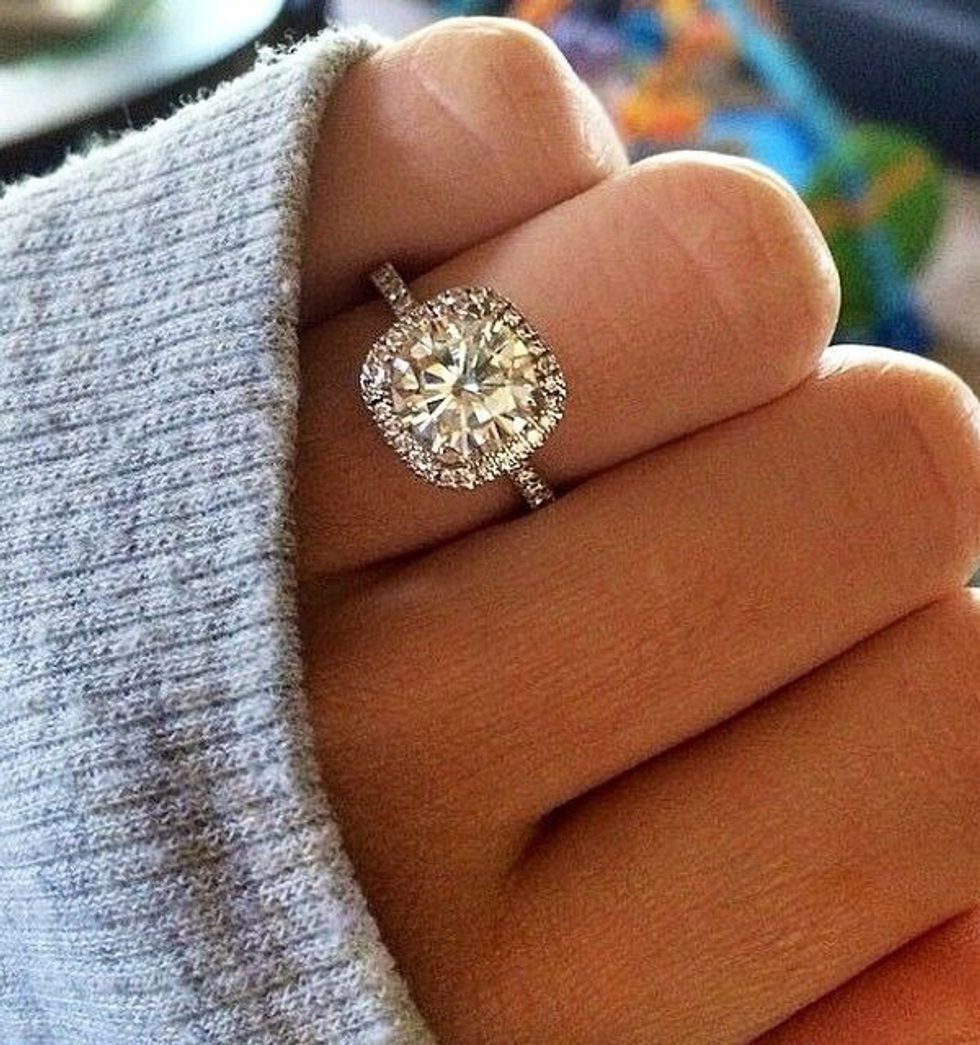 Look for the 4 C's: Carat, Color, Cut and Clarity. A proper jeweler will be able to help you find exactly what you need if you have all this information before hand.
Make sure there's a camera near by.
Trust me, you'll want to capture this moment.
Right before you say the big four words, use our full name.
Prepare for the post-engagement spam of messages.
Especially on Facebook! Everybody loves a good engagement.
Most of all, make sure you're ready.
This is super important! Make sure that you and your partner are ready for the next step. It's a commitment. Of course the idea of engagement and marriage is exciting, but make sure that this person is the one for you and that you are both prepared for this next chapter of your lives!