Hey Pence, can you tweet that for me? From the day President Donald J. Trump got into the election, his Trump Twitter account has been firing with constant updates about his deepest feelings and emotions regarding the election. It is almost as if the public knows now his day to day wearabouts and what he is constantly thinking. What shade of yellow should I make my hair this week? Since Trump was elected President his Twitter account shifted from a state of "let's shut down the account because it is probably not a good idea to keep talking about the crowd size that showed up to the inauguration" to "why not?" As of his time serving in office, let's see what he has been tweeting.

As of this morning, Trump said:

Thank-you for letting us know you will be having a busy week.
And what does he have to say about protesting...

That's fair. Thanks for letting the people express themselves. To Protest or not to Protest?
Yesterday, he wanted to inform us that: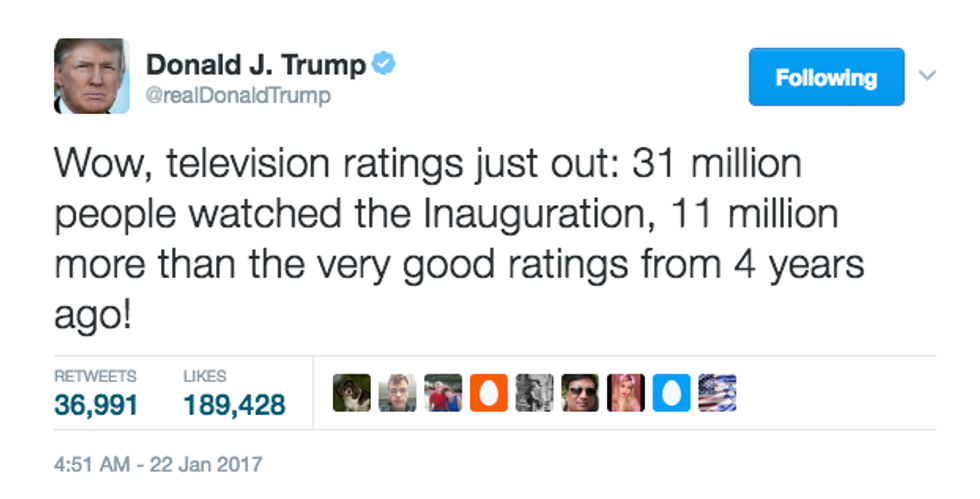 In other words, it was too rainy outside for people to come to my inauguration so they stayed at home watching it televised instead. Thank-you for informing us about this.
Wait didn't you just say that protesting was a healthy form of expression?

"Do you hear the people sing?"-Les Miserables.
Hey, the freedom ball is always nice to watch.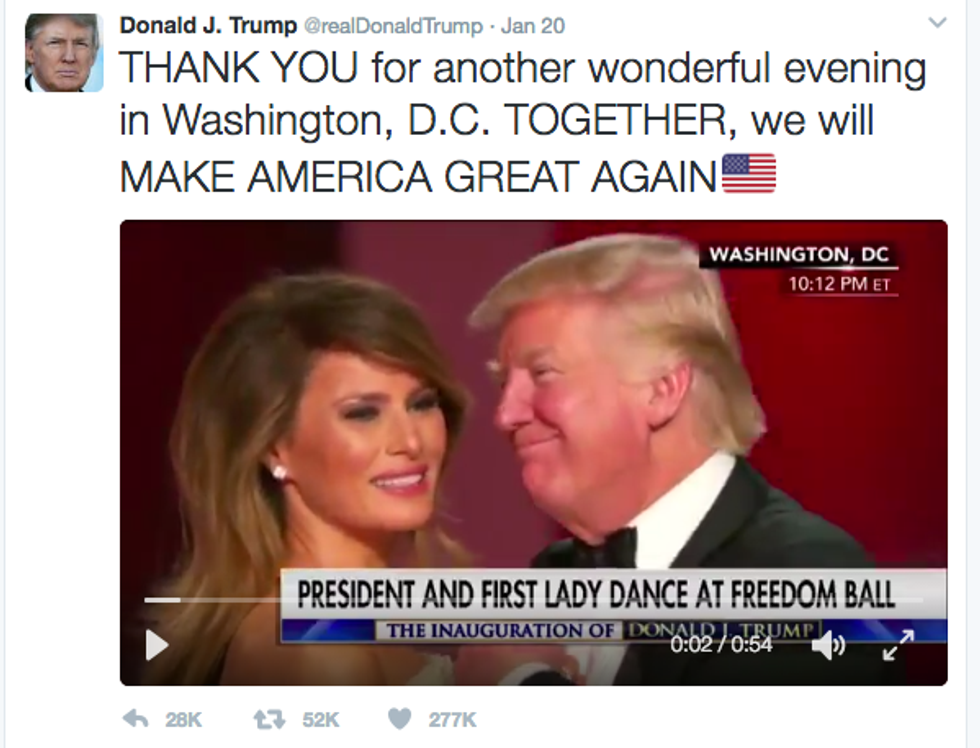 And he is trying to tell us we are transferring something here. But what?

Does Bush even have a twitter?

College Life: Writing an essay stare.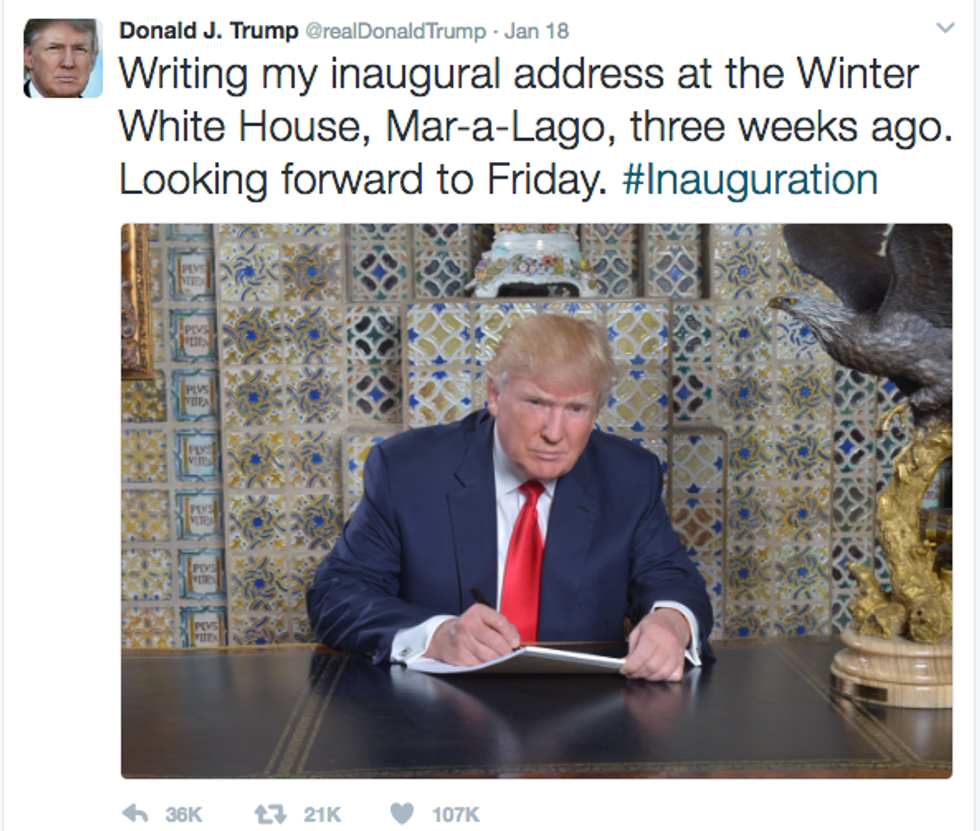 *Writes name on paper and continues to stare off into space*