Anyone that has been around me on the past couple weeks has called me a "Halloween Grinch" at least once. While I have been enjoying all the candy that my professors keep bringing to class, I am not entirely looking forward to dressing up for a Halloween party, and trick or treating is not necessarily high on my list.
Why? Because I am Mexican. Even though American Halloween has slowly made its way into my country, and nowadays jack-o-lanterns and trick-or-treaters are very common to see around October, I've always been more of a Día de Muertos kind of girl.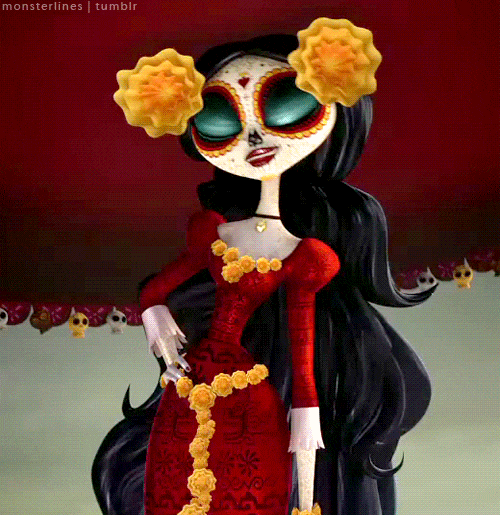 Día de Muertos, or the Day of the Dead, is a Mexican holiday and a beautiful tradition. The whole country is covered in colors and ornaments, all in remembrance of the loved ones we've lost. Here are eight reasons why I love Día de Muertos so much.
1. Pan de Muerto.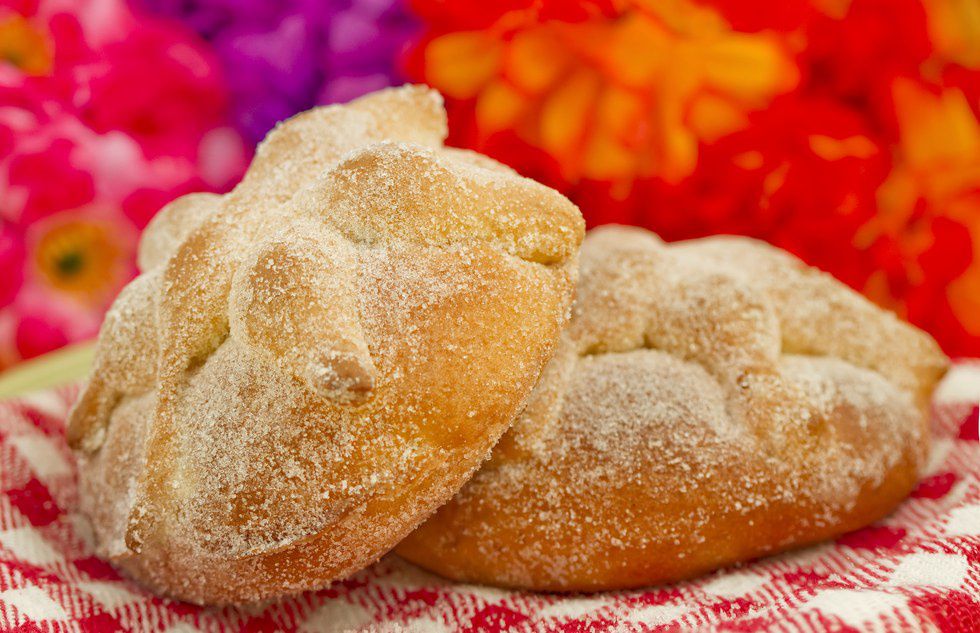 I feel like I shouldn't even need to caption this. Just look at it, isn't it gorgeous?
Don't let the name (Bread of the Dead) mislead you, this beats any kind of sweet bread any day. The fact that I won't get to eat this for four years seriously breaks my heart.
2. History.
This tradition can be traced back 3000 years, the Aztec used to celebrate for a whole month (who doesn't love parties?).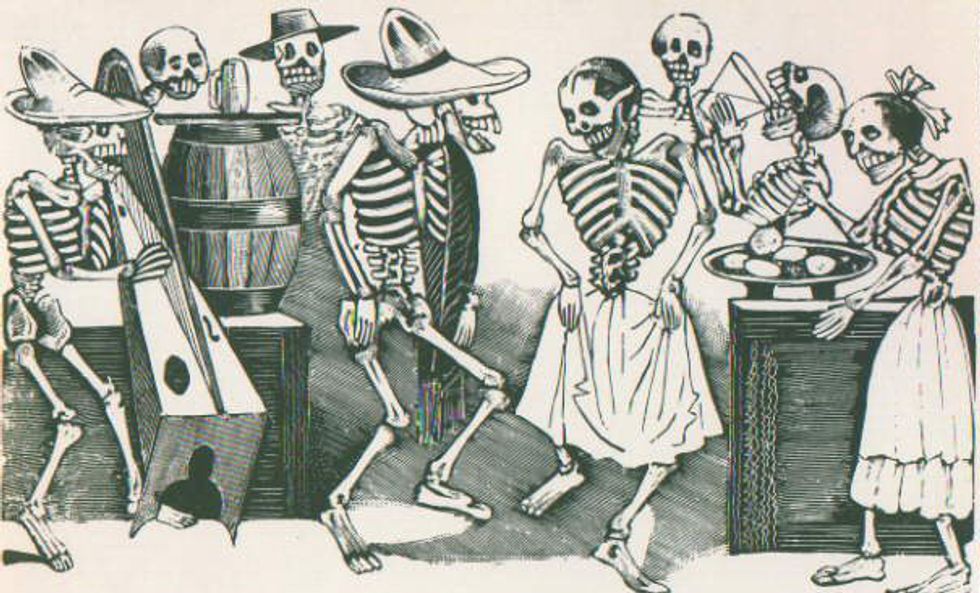 3. Altares.
These elaborate altars are our way of homaging the loved ones we've lost. They often include pictures of them, and a plate of their favorite food. Traditionally, the Day of the Dead is when their souls come to visit, so it's only nice that we have something delicious to thank them for stopping by.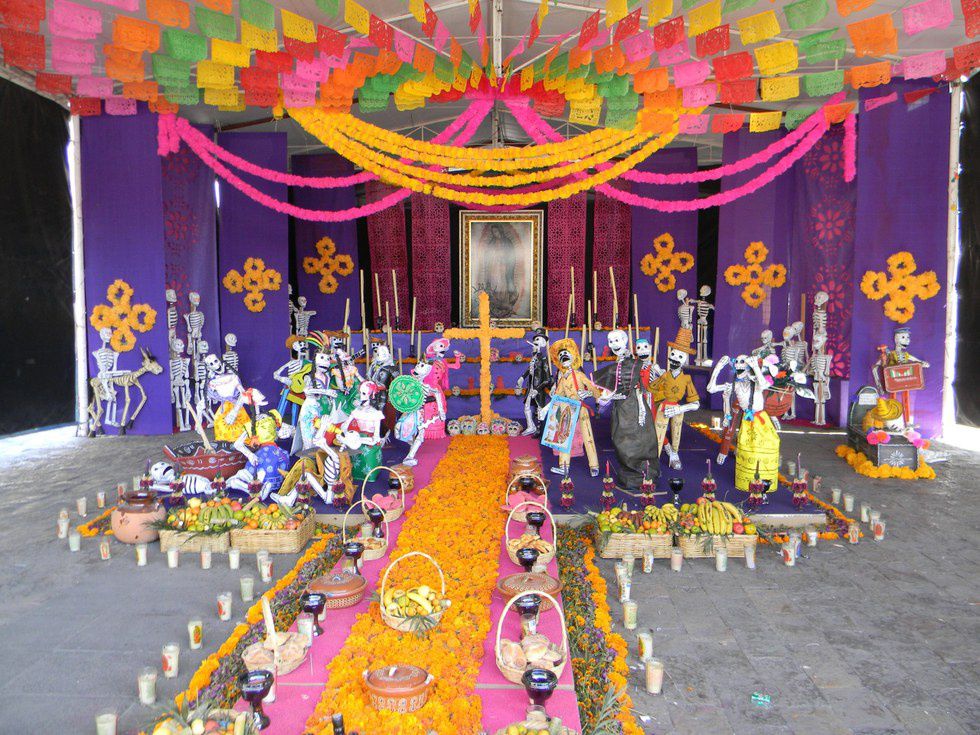 4. Alfeñiques.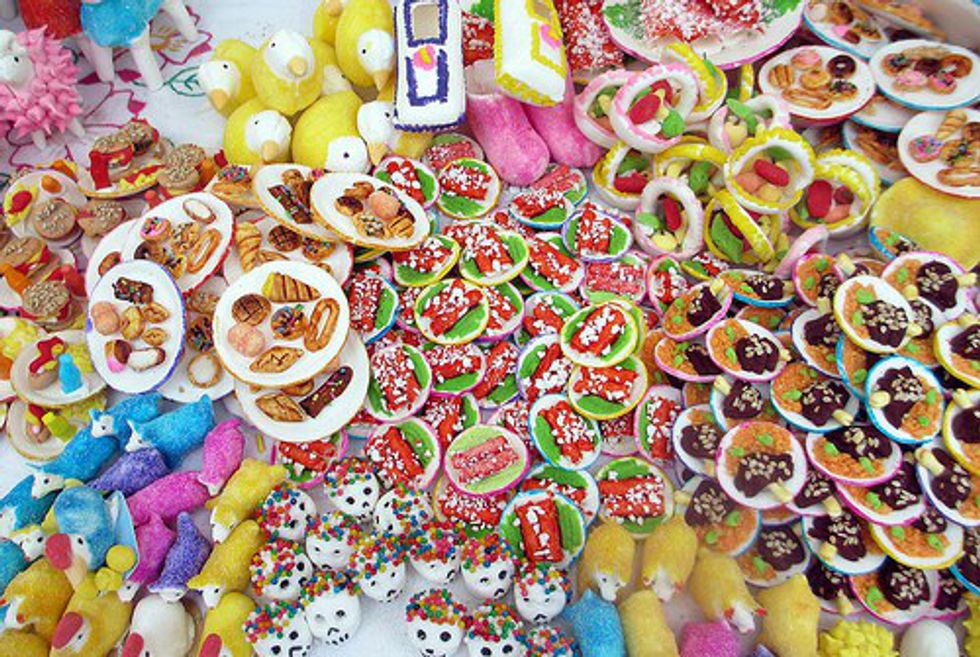 We Mexicans sure love sugar, we enjoy these small sugary treats and shape them like different fruits and dishes, we also decorate the altars with them.
5. Family.
One of my favorite things about Día de Muertos is that we get to remember the people that has left us without being sad. The graveyards fill with colorful flowers and loving family members as we gather to celebrate the amazing lives they lived.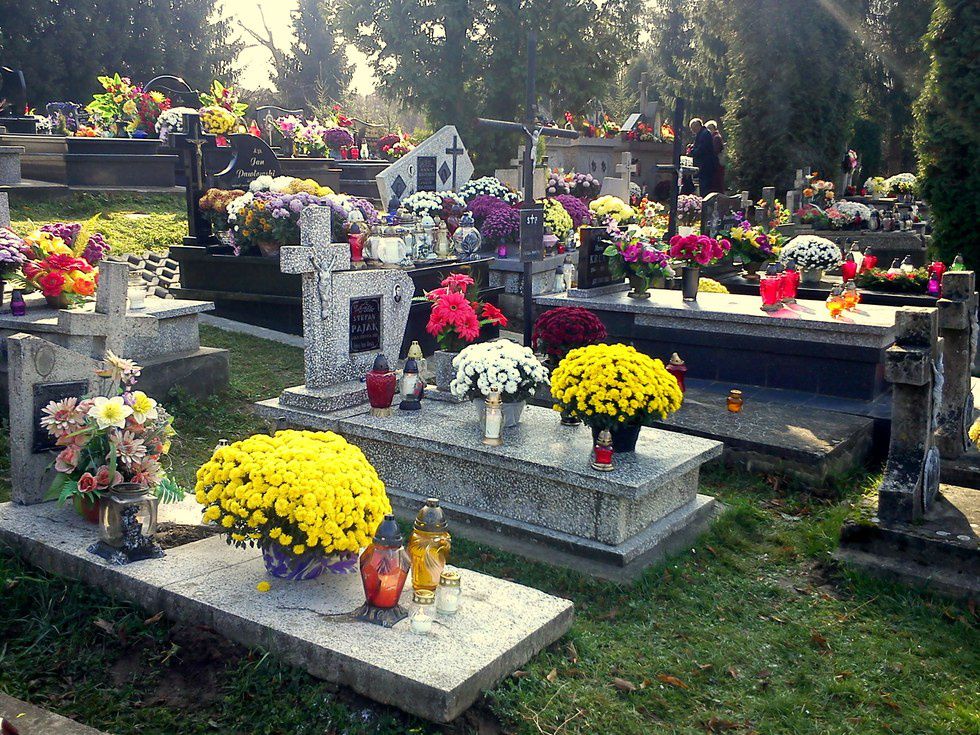 6. Colors.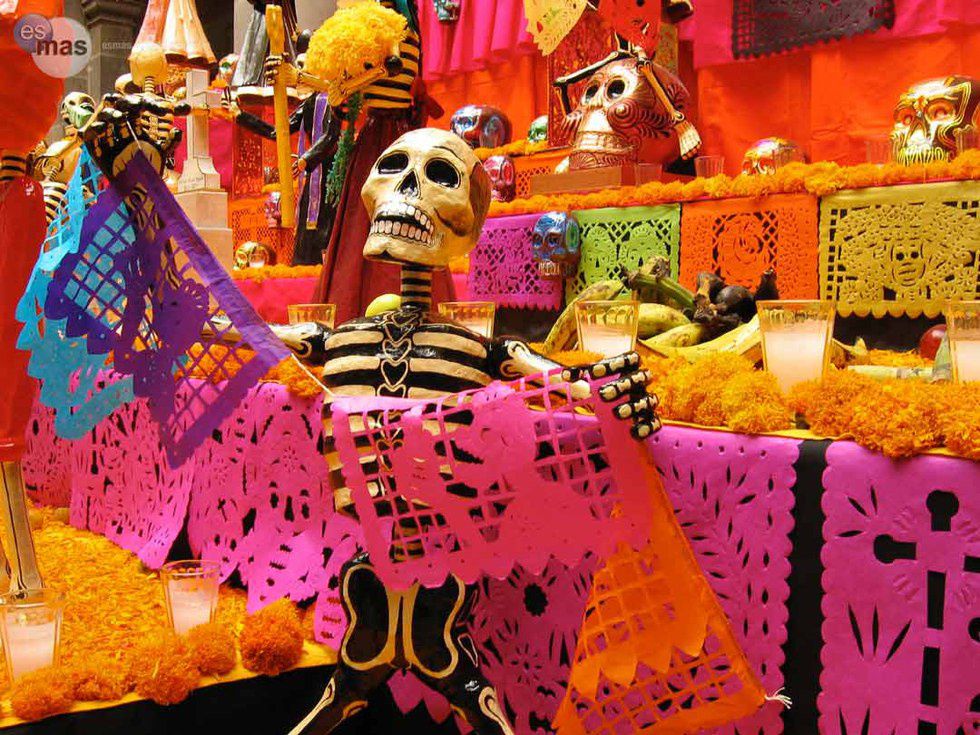 I feel like 75% of world issues can be solved with a little more color in our lives.
7. Candy Skulls.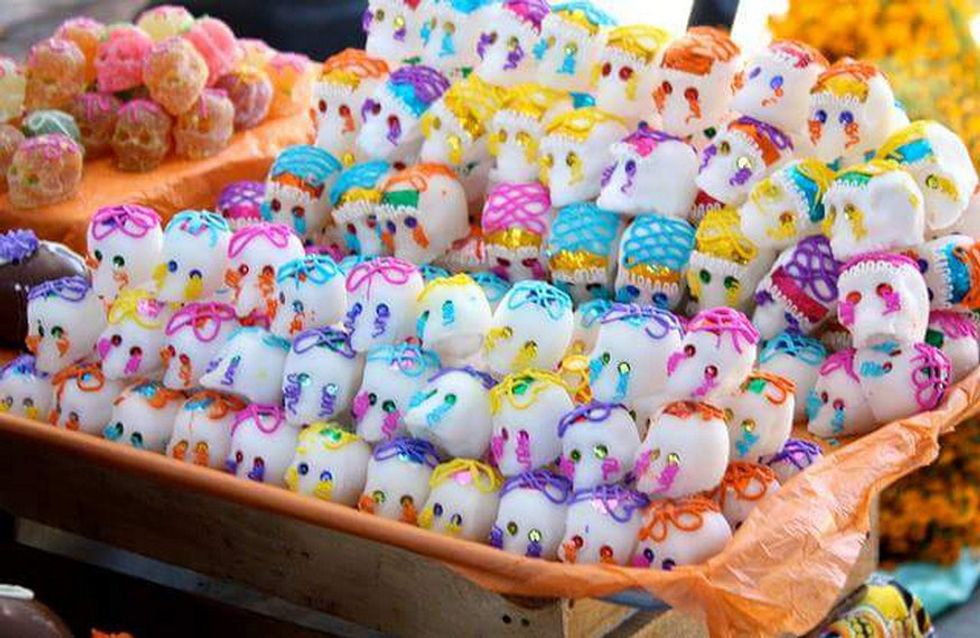 8. Makeup + Costume Opportunity.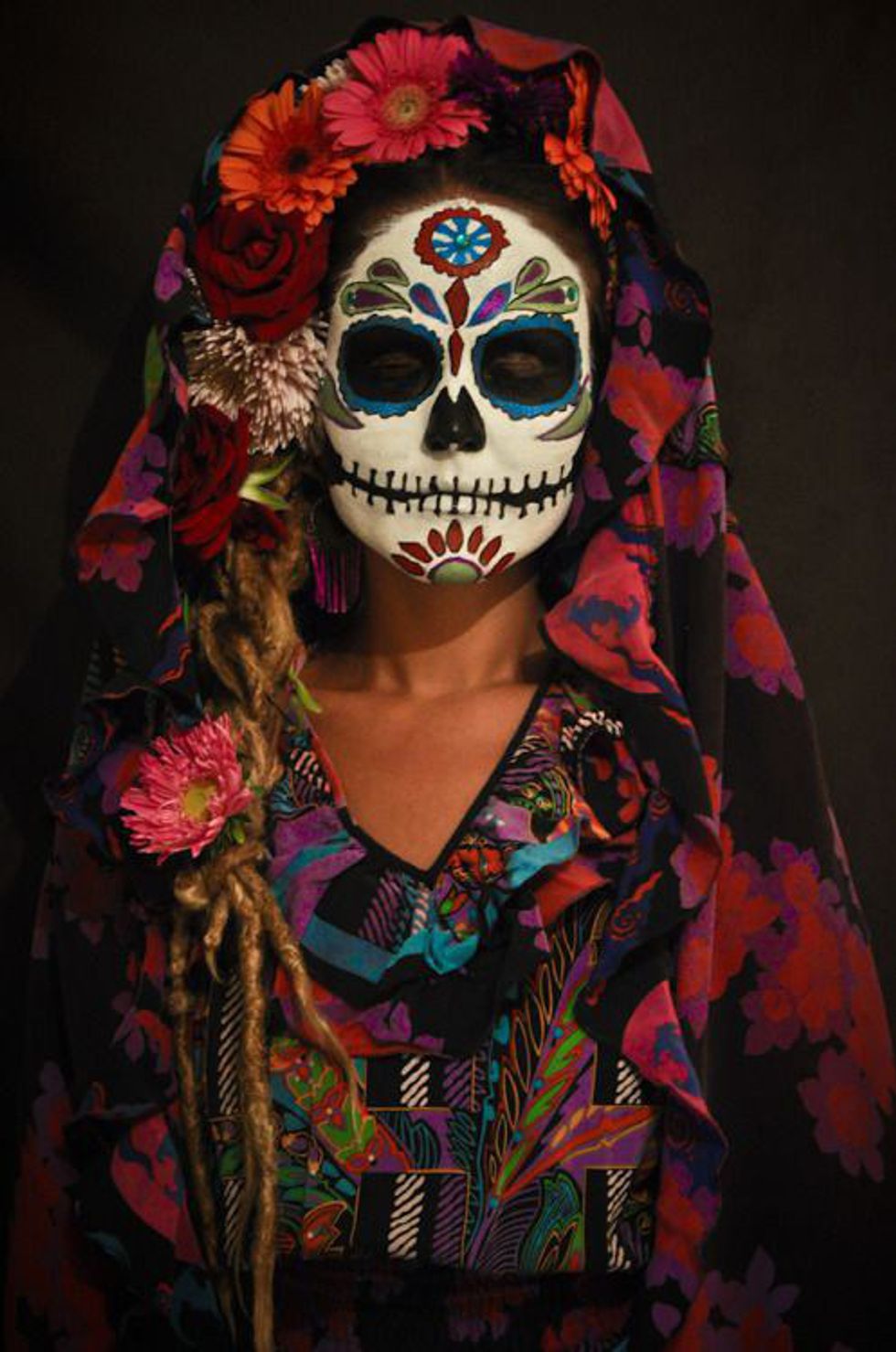 There's nothing I appreciate more than a good Catrina costume.
Doesn't Día de Muertos blow your mind?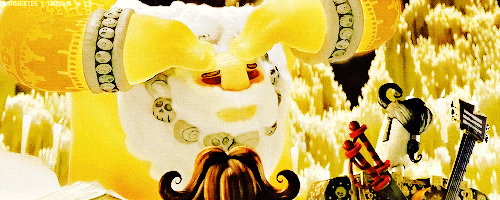 I feel like I have a good reason to be Halloween Grinch.