On January 10th, after an 18 month battle with cancer, superstar David Bowie passed away.
The singer/songwriter found success in the late 1960s, but it was during the 1970s that Bowie revolutionized the worlds of both music and fashion. Albums such as "Hunky Dory" and "Diamond Dogs" quickly established him as one of the foremost rock stars of the decade, and his success continued well into the present day, with a multitude of internationally successful albums.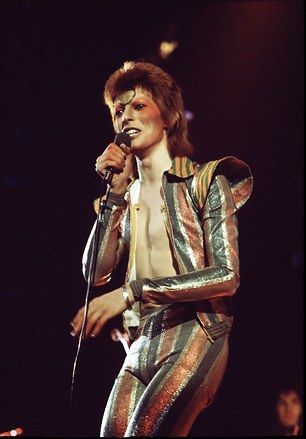 David Bowie's music touched the lives of many. His was an artist who noticeably felt the songs he sang, and it was this audible emotional attachment to his material that firmly established his position among the pantheon of musical legends. He will be greatly missed, and these songs, arguably his best, are some of the many gifts he gave the world during his five-decade career.
10. Ashes to Ashes
Bowie's entry into the 80s began on a high note with Ashes to Ashes, the number one single from his number one album "Scary Monsters (And Super Creeps)". The song revisits the Major Tom character Bowie introduced in Space Oddity, depicting him as a junkie adrift in the vastness of space. The song is astounding in that it deftly blends aspects of Bowie's varied career of the 1970s, including glam rock, funk, and pre-electronic through a use of synthesizers. All of this reaches an emotional peak when Bowie practically grabs the listener to explain that he's "never done any good things ... never done any bad things ... never done anything out of the blue", encapsulating Bowie's uncanny ability to feel his lyrics.
9. Oh! You Pretty Things
David Bowie had a penchant for contemplative lyrics veiled in metaphor, but in this 1971 track from his album "Hunky Dory", Bowie clubs us over the head when he wails that "Homo Sapiens have outgrown their use" over his Beatles-esque instrumentation.
8. Fame
I might catch flack for including this on my list, but Bowie's take on funk is the stuff that dreams are made of. I mean my God, that guitar riff alone could get you pregnant. This anthem warning of the pitfalls of, what else, fame, was an instant classic and one of the writer's personal favorite Bowie songs (in spite of the fact that it was one of his more commercially successful ones).
And the fact that Bowie performed his song on Soul Train must be acknowledged.
7. Changes
I'm thoroughly convinced that if every pubescent high schooler were forced to listen to this song, stereotypical teenage strife would end. Only David Bowie could make such potent lines as "and these children that you spit on, as they try to change their worlds, are immune to your consultations. They're quite aware of what they're going through" so catchy.
6. Rebel Rebel
In the early 1970s, with this shock-inducing makeup and flaming red hair, Bowie ushered in "glam rock", a blend of theatricality and rock music that, while giving the world the music of Bowie, also stuck us with groups like KISS. In this 1974 track (a mainstay on any classic rock station) from "Diamond Dogs", Bowie bids a fond farewell to the style which he innovated, asserting his identity as a chameleon and allowing him to move on to greener pastures, namely the funk/soul inspired "Young Americans" album.
5. Starman
Ziggy Stardust was created as an alternate to Bowie, but so much of both were reflected in each other. In this standout track from the album "The Rise and Fall of Ziggy Stardust and the Spiders from Mars", Bowie sings of "a starman waiting in the sky" who desperately wants to make contact with us but if afraid that he would "blow our minds". Finally, Ziggy urges us to "let the children boogie". Who knows? Maybe if we do, this musical messiah will come back to earth.

4. Space Oddity
Sorry Tom Hanks, but David Bowie did in five minutes what it took you two hours to do: tell a tale of a space expedition gone wrong. Space Oddity, one of Bowie's earlier forays into the unknown (1969), tells the story of Major Tom, an astronaut stranded in space, who claims that "Planet Earth is blue, and there's nothing I can do." Bowie's sterile lyrics are made personal by the intimacy with which he sings them, creating an experience for the listener as opposed to five minutes of choral background noise.
3. Moonage Daydream
Bowie was an undeniable innovator, and his creation of "Ziggy Stardust", an extraterrestrial rock-star/messiah figure and an alter-ego who makes Sasha Fierce seem tame by comparison, proves that fact in spades. In this odd (yes, even for Bowie) track, Ziggy touches on love and religion, asserting that he is "the space invader" but reminding the listener that he'll "be a rock 'n' rollin' bitch for you".
2. Young Americans

David Bowie was, above all else, a versatile artist, and this eponymous song from the album proves that. The vaguely existential lyrics, penned by Bowie, are set to an innocuous beat, complete with soulful backup singers and a horn arrangement that Leon Gamble and Kenny Huff would be proud of. Only Bowie could create a song with such aggressive lyrics that could be played at any party.
1. Life On Mars?
The 1973 hit single is, in a word, a masterpiece. Bowie's lyrics, sung in an almost pleading tone of voice over lush orchestration, are both nonsensical and surprisingly poignant. In just over three minutes, Bowie vividly expresses disgust with a society brainwashed by the media and desensitized to violence. In his review, Neil McCormick claims that the song forces the listener "to invest the song with something of yourself just to make sense of the experience". Bowie bestowed a song that creates a personal meaning with each individual listener on the world, an act which demonstrates his unparalleled and uncommon genius.
Honorable Mentions:
Let's Dance

Don't let his status as a tortured genius fool you, Bowie knew how to party.
Blackstar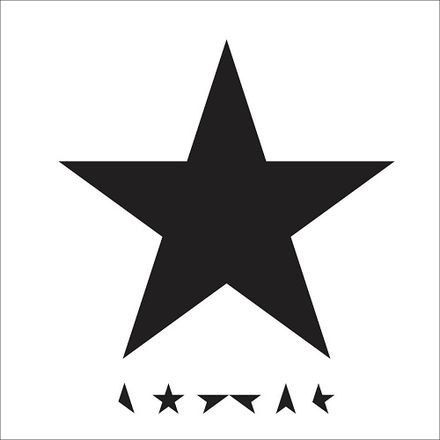 Theatrical to the very end, David Bowie's final album, "Blackstar", was released on January 8th, his 69th birthday and two days before his death. Cancer may have robbed the world of a legend, but David Bowie/Ziggy Stardust/Halloween Jack has the last word with this album. Songs such as "Lazarus" and the final track, "I Can't Give Everything Away", serve a final, comforting gift to the millions of fans he impacted over the years.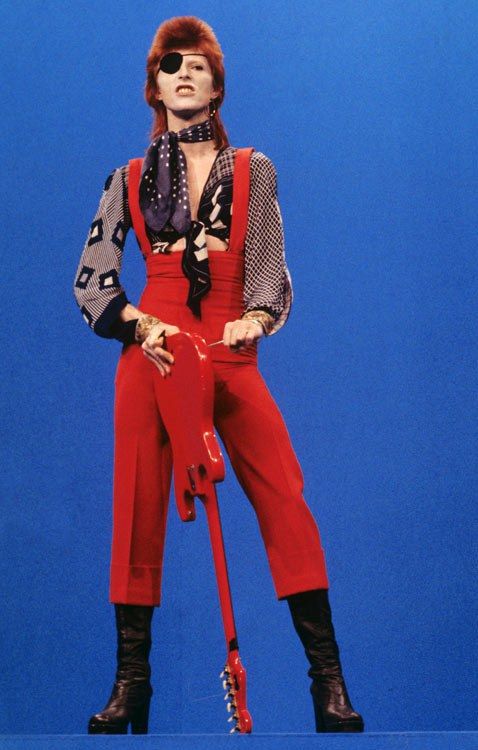 1947 - 2016