There's a small little café, more coffee shop than not; I don't now remember, was it Starkweather? Professor?
A perfect spot for a first date, for seclusion, narrow and private, sort of. When lip reading is your forte, seclusion is your ally. Conversation can come hard, so I got there early. A first-timer, I scouted for what seemed best: a corner four-top, one of six tables. I sat on the edge of my seat, all relaxed-like. I'm on top of the world; I'm on the Titanic.
I rehearsed conversation starters, ice breakers, what I knew about her, and whether I'd run into icebergs. I counseled myself, "Look at her eyes, not the language coming off her lips. Alternate eyes once in a while, and SMILE."
People often mistake lip reading for breast gazing. If I raise my eyes, I lose sight of thy lips, and near silence descends. The frown speaks, but most times, I can't hear the sounds of silence.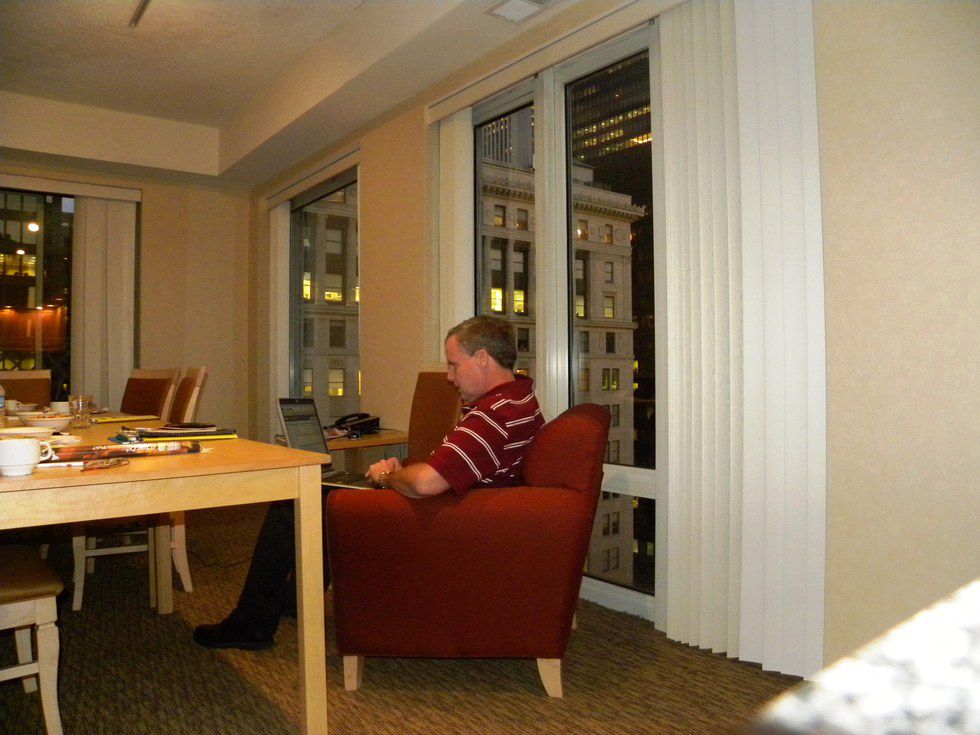 A good cup of coffee rarely needs accents, and they had good in spades. The server was funny, harried, and perhaps leery of one guy taking four seats when things were about to get busy. I read the PD, scanned twitter, watched the door.

Will I move on? Will she arrive seconds after I do? She never showed.
The second cup of coffee was just as good, the third was forced. I knew, yet still, I hoped. I stood up, actually got stood up. So I texted into the void, left a big tip and left. The coffee, caffeine and sloshed emotions followed me home.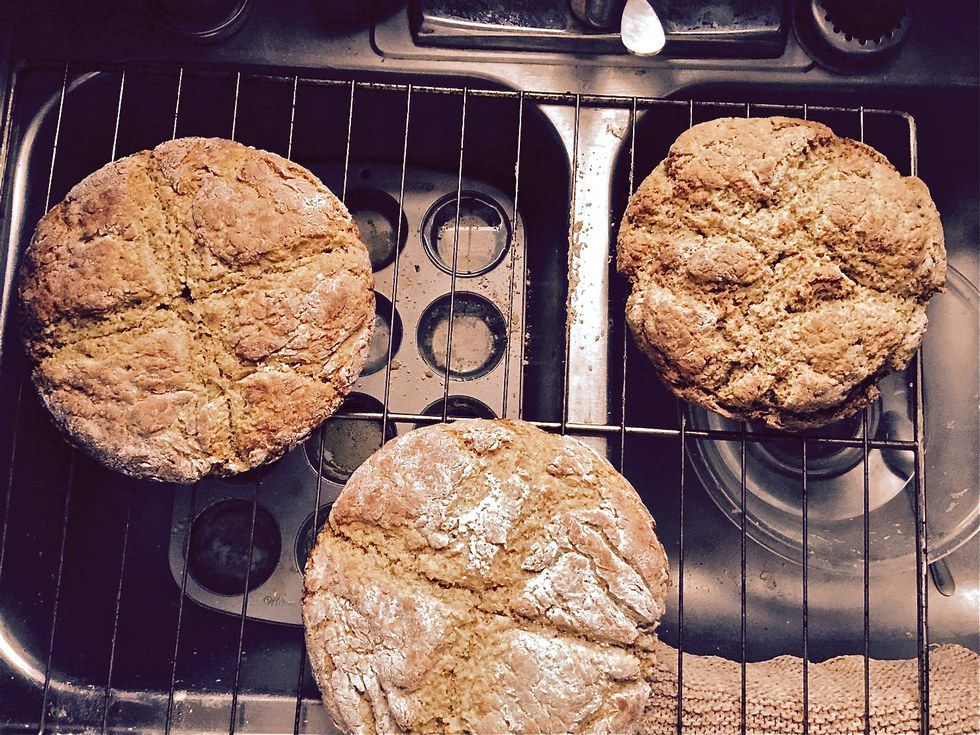 What's the funniest date you have ever been on? The Most trying? The BEST?
I went to Johhny Mangoes restaurant, waiting out front for my date. I checked my phone as time passed, and passed. A woman came in; we nodded as she walked past me and into the restaurant. Eventually, after about 15 minutes, the woman returned, stared at me and said, "John?" Damn, I didn't even recognize my blind date, as she blew by, 15 years older than her picture.

She said she thought it was me, but didn't realize I was so tall. She ordered ice cream for dinner. She tried to hold my hand. I tried to bow out, grace fully deserted. She made a show of taking pills, and purposely released another button while I was in the restroom; to hell with lip reading being seen as encouragement. I turned up my ears. For the night, my eyes never again dropped to that level.
Where fore art Thou Juliet?
The Vacant Chair
I asked her if she could go home or did she have to stay out all night
She looked at me kind of funny, then her laughter peeled with delight
My heart it broke in two, and today I can still freeze the moment
But a terrible devil had been born, its destruction bent to foment
We saw no sign. We were young, without a care
Now I sit alone at the table, across from the vacant chair
We struck up a friendship; there was nothing more at first
Yet every time we separated, I felt an unquenchable thirst.
Friends grew to lovers, in body and the spirit.
We finally faced our fate, time too precious to mourn or hear it.
We found each other's joys, she loved the teddy bear
Her soul hugged her heart, when I built the vacant chair
She was beautiful, she was gorgeous. The kindness that I saw
How she left me after the night, and always in constant awe
I was never so happy, we traveled and we laughed
We danced and we sang, she was a master at her craft
I wrote while she painted, her skill extraordinaire
Poems and fond memories, engraved deep in the vacant chair
We never had such happiness, each was wide with wonder
That kindred souls found each other, amidst the din and the thunder
No children had we, though' in the thought we'd often revel
For the sickness had already started, the bastard of the devil
Waiting, throwing up, more chemo left to bear
And when the pain got too bad, I widened out her chair
Time slipped away, but the devil wouldn't let go
The drugs and the treatments – rained blow upon blow
She fought it so valiantly; she cried that we might part
Then I learned that it was winning and a knife ripped apart my heart
I did all that I could, she loved when I washed her hair
Damn you devil, Damn the empty vacant chair
Day after day, yet her smile was still bright,
When I'd walk in the room, see her body there so white
She was home now, in her own home, peaceful here at last
We planned out her funeral, and remembered about the past
The pain and the fashion, were more than I could bear
For one last night I held her close, as we dreamed together in the vacant chair
I asked her if she must go home or could she stay out all night
She looked at me kind of funny, then laughed with remembered delight
My heart it broke in two and I can still freeze the moment
But the terrible devil had won, death's taking it did foment
We were frozen in time, lost, without a care
Now I sit alone at the table, across from the vacant chair
The time it goes so slowly, the moment's hard to wait
This that brought such delight, now how I've started to hate
How can it sit empty, when I am still sitting here?
How can the crying stop, when every single thing brings a tear?
I miss you love, we were a once-in-a-lifetime pair
So I search out the polish. Lovingly, I caress the vacant chair
*
Thank you for allowing me to share my story with you; please share yours, with me.
"Follow me where I go, what I do and who I know;
http://songsandstories.net/myblog/feed/ www.songsandstories.net www.facebook.com/OhioIrishAmericanNews www.twitter.com/jobjr
Instagram: LiveMoreLifeBeMoreIrish