When Viv got to college, she became the living embodiment of a Hallmark movie protagonist and refused to focus on relationships and stick to work and her studies. However, she's a catch and a half, so she attracted interest despite her prioritization of hard work. Despite the interest, though, she has yet to find The One, and I thought everyone deserved a chance to slide into her DMs while she's on the search.

About Viv

Age: 18
Height: 5'2"
School: The University of Iowa
Job: Cashier at a local bookstore
Location: Anywhere you want ;)
Hometown: Bexley, OH (although she's lived several places, including Montreal)
Viv's Preferences:
Dogs or cats? "If you gave me a cat, I would keep it, but I'd rather have a dog"
Night owl or morning person? "Night Owl, because fun only happens at night"
"The Bachelor" or "Keeping Up With The Kardashian"? "'The Bachelor.' At least there's a competition."
Taylor Swift or Beyoncé? "Beyoncé. Queen."
Baby Yoda or Baby Groot? "Baby Groot. Seniority."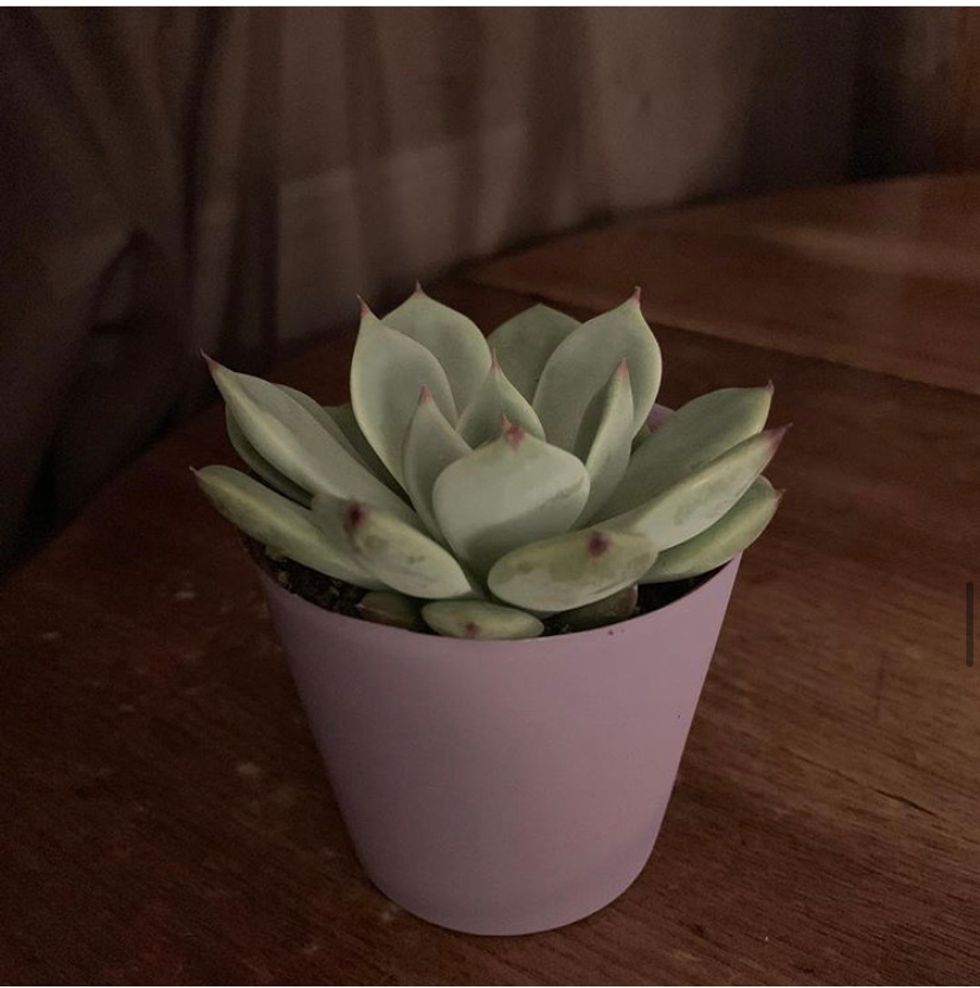 This is Viv's impulse buy plant, Helen, that she absolutely loved. Isn't she beautifulhttps://www.instagram.com/p/BzpN-geBghDKiRFQx_3cKolXLwrtokOuwGQuT40/?igshid=1mgbgk2y00ch8
Never has Viv ever eaten ketchup.

Viv believes it's nasty and that it has no place on anything ever.
Five fun facts about Viv:
She almost got shivved at Target this week (she'd like to stress that it wasn't her fault).
If you tell her not to do something, she will immediately do it. It's like a superpower.
She gives the BEST gifts, including the giant hot dog costume she gave to me just this week.
She's an Aries, if that means something to you.
She has shaved her eyebrows and replaced them with Nike swooshes for fun.
If there was one funny story from Viv's life that perfectly describes them as a person it's this:
One time, as a young child, her parents forgot her at a pizza place. Scared and alone, Viv found one of the haunting talking animals running the birthday party hotspot and told them of her problem. They tried to comfort her by asking her if she wanted to be a pirate. Next thing she knew, she had been made to join their ranks and spent an impressionable half-hour on staff for the pizza party hub. Dressed in a tiny hat, eye patch, and hook, she literally served food until her parents came back. She's just one of those people that things happen to, even if "things" end up being costumes and child labor.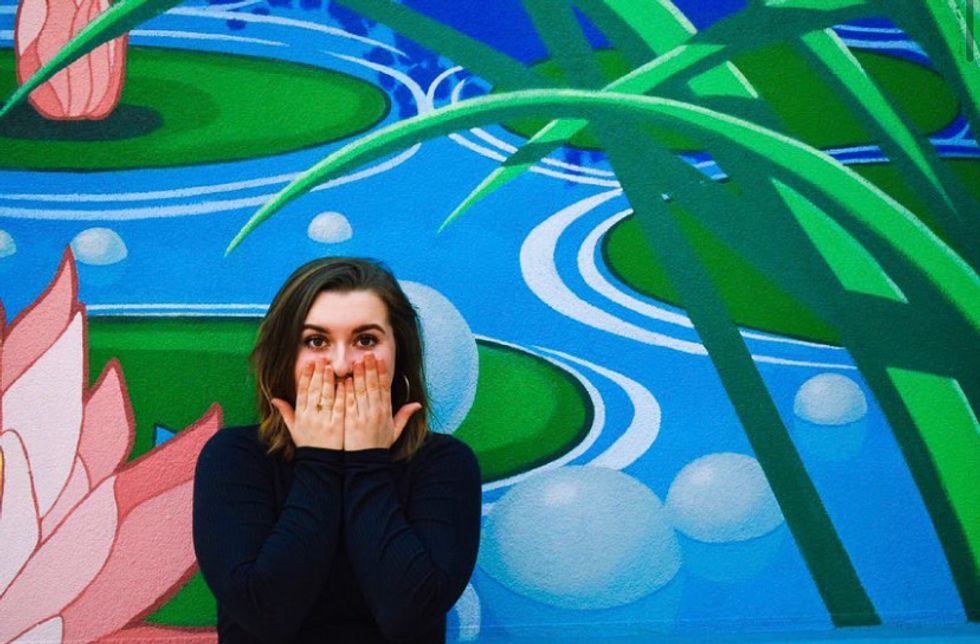 https://www.instagram.com/p/BwAQXADBXXE0I8PW7XgixWE2nx5dA4gnZR1kpM0/?igshid=1mu7mf9riz6cb
Four qualities Viv is looking for in a partner and one they're absolutely not:

Major points if they're funny
She'd love someone smart
To hit up Viv, please be understanding
She's very passionate and would like you to be too
Please do not be oblivious, thanks
Want to respectfully slide into Viv's DMs? You can access her Instagram here.