On a scale from 1-dad, Cheerios are the most dad cereal out there. They help lower cholesterol, they're heart-healthy, and they're tasty. Here are a few pictures of dads with the classic cereal:
You know a dad did this to his kid when mom was away from the house.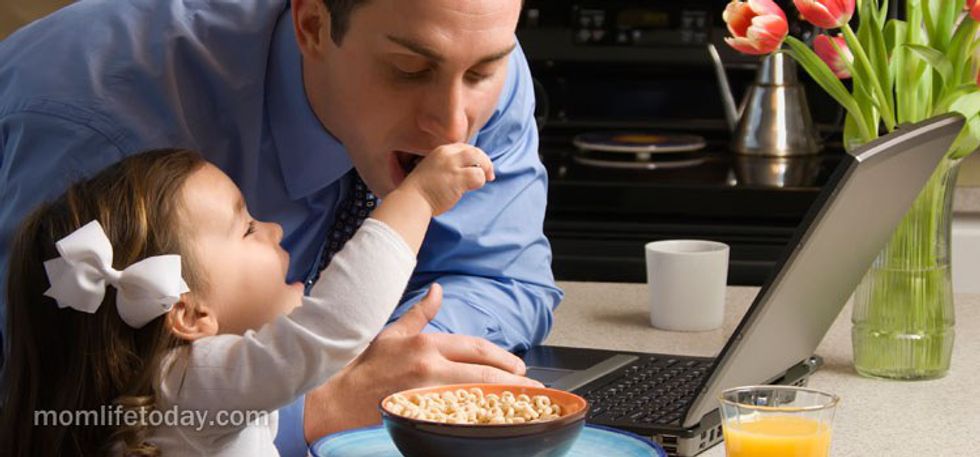 Classic childhood memories include feeding daddy some Cheerios.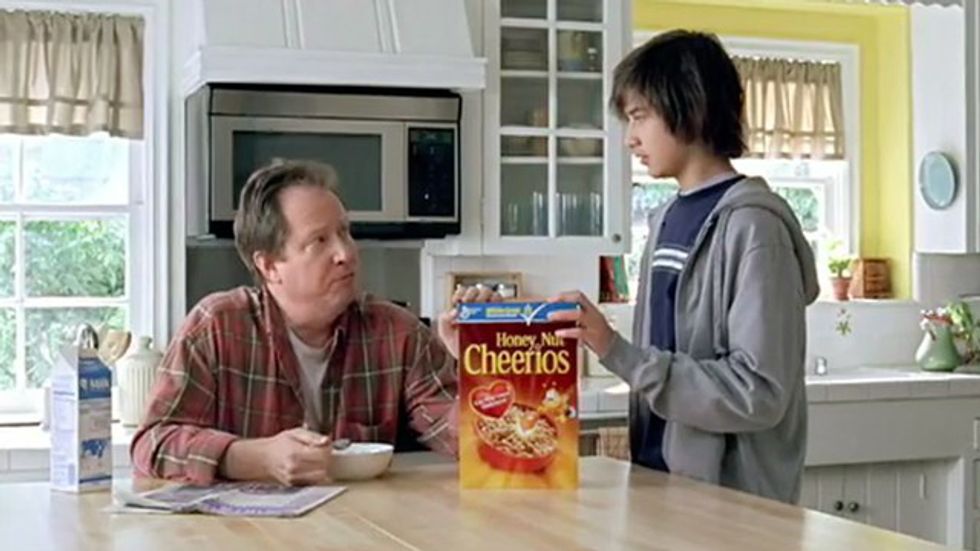 His face totally says, "What do you think you're doing with your hands on MY cereal, son?"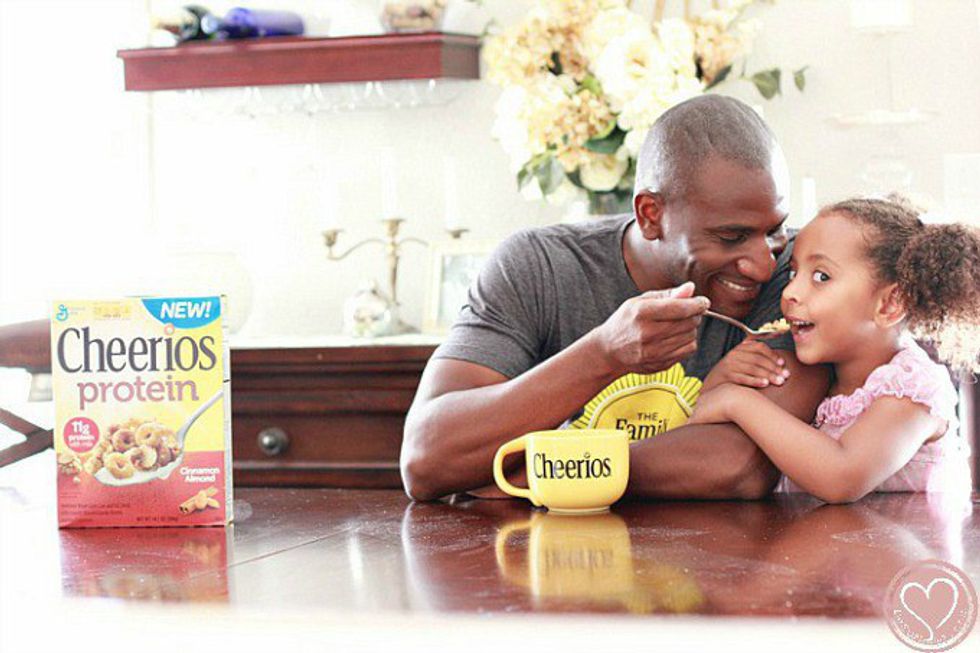 Daddy starting her off young. Never too early to start making #gainz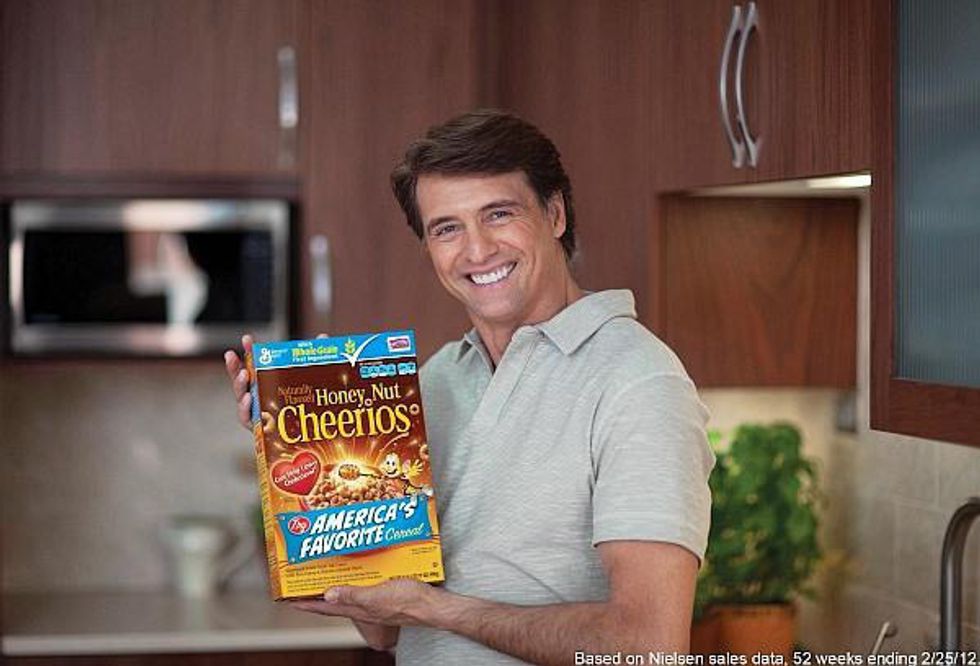 Oh look it's Juan Soler, with America's favorite cereal! Way to go Juan!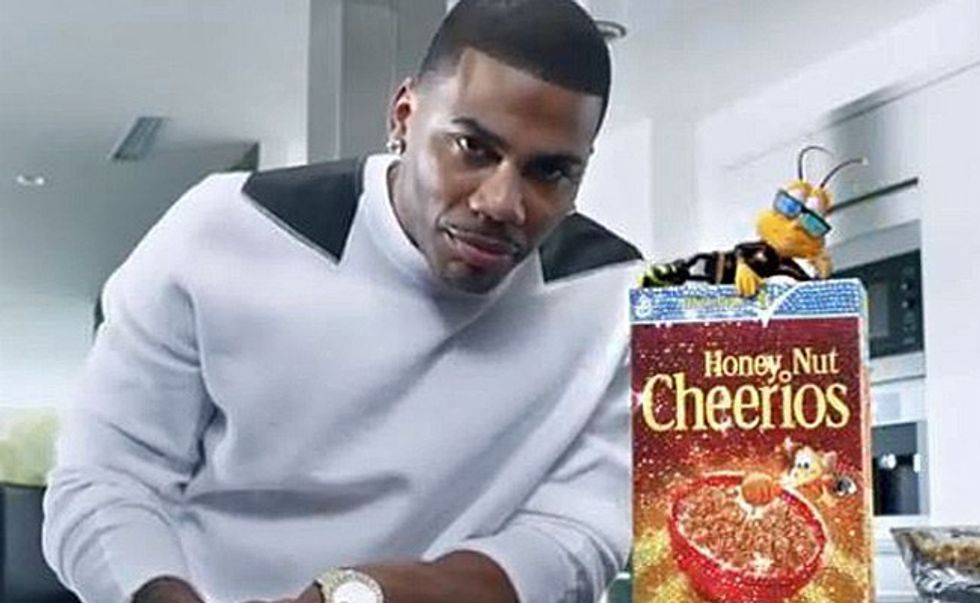 This is the singer Nelly with some Cheerios. He is a father of two. Also a total DILF. Way to represent, Nelly.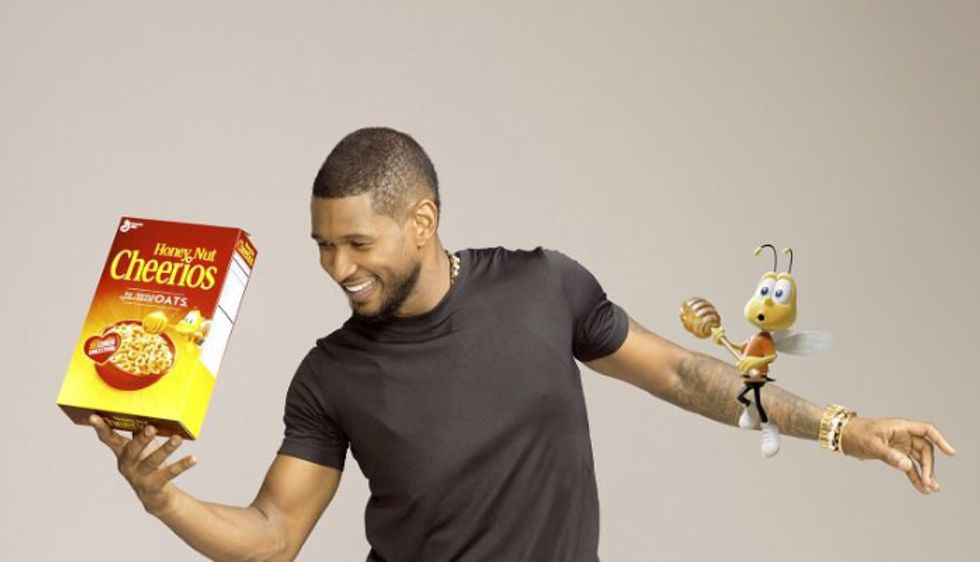 Oh look, another DILF. Usher, you make me wanna say "Yeah! Yeah! Yeah!" Even when you're holding Cheerios.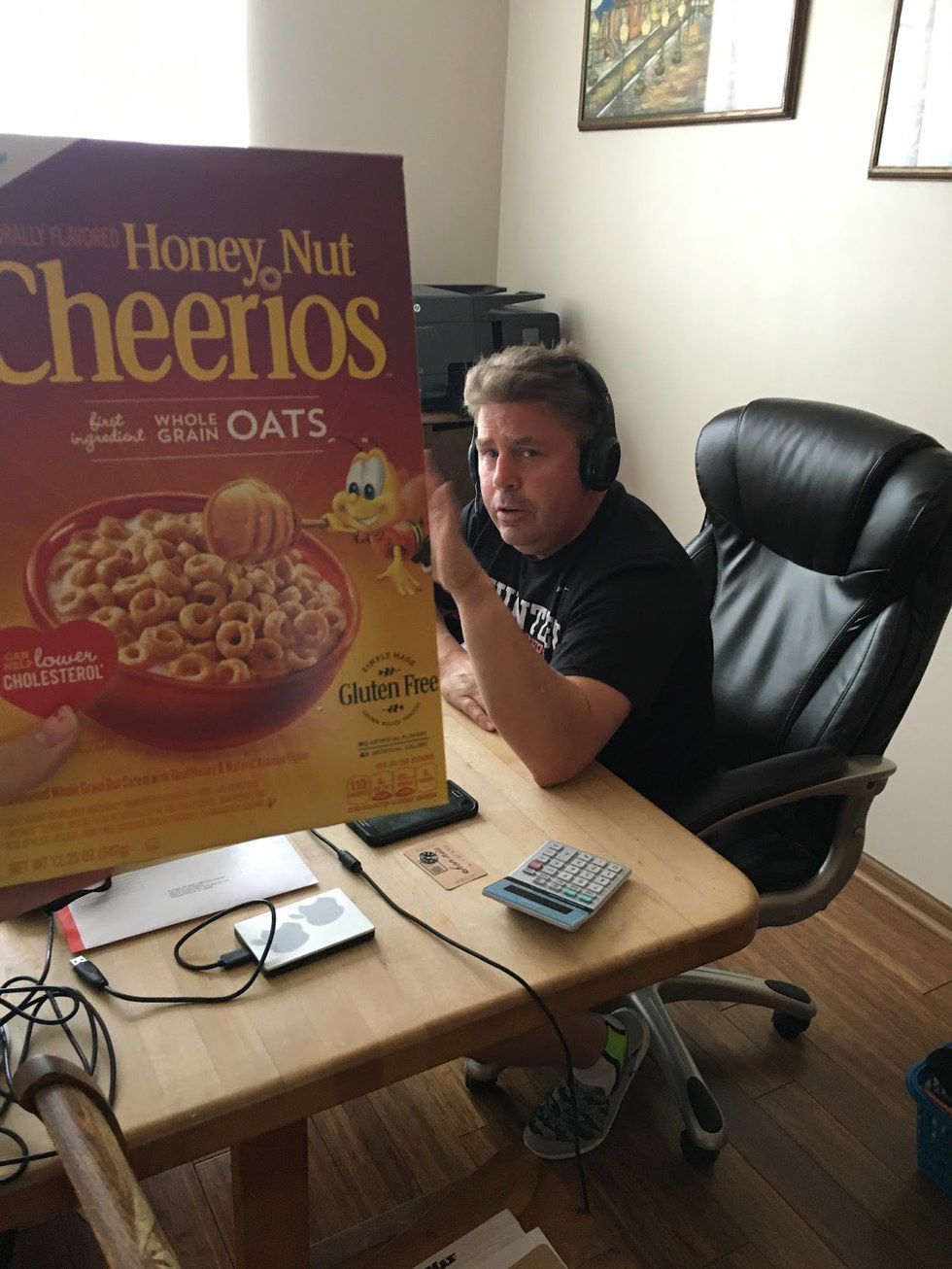 And the legend himself, my own father, with his box of Cheerios. Once I tried to eat out of HIS cheerio box, because my Mini Wheats were gone and I then learned to never touch a dad's Cheerios.
Cheerios, the bridge, shrinking clothes in the laundry, and having an odd obsession with the lawn all fall under a #TotalDadMove. So dad, although you're very dad-like, I still love you to bits. Check the pantry, I got you something (hint: it's a box of your favorite cereal).