Welcome back to Just the Tips with Angie and Cass, a weekly relationship advice column run by two college experts! This week, we talk about crushes, broken hearts, and lying partners.
1. I fall in love with every one that's nice and gives me attention. How can I stop being so dumb?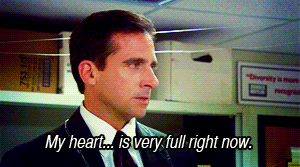 Angie: I definitely feel you—I've had lots of crushes on friends and even friendly acquaintances! Sometimes, all it takes is getting to know someone better for me to realize that we'd make a bad pair, so you could try that (and worst case scenario—you make a new friend!) Otherwise, time heals all. Sit on your crush for a couple weeks and see if you still feel enamored. If you do, maybe pursuing something with that person isn't a bad idea! Just remember there has to be more work put into a successful and lasting relationship than attention and being friendly (although that's a good place to start.)
Cass: Goodness, I wish I could help you with this one but honestly sometimes I feel the same way. For me, I had to get to a point where I assume that they're just being friendly towards me and nothing more, however, this tends to backfire when someone actually is interested because you get to the point you're kinda oblivious to anyone not directly telling you that they like you.
2. How can I repair a broken heart from a relationship that I was never in?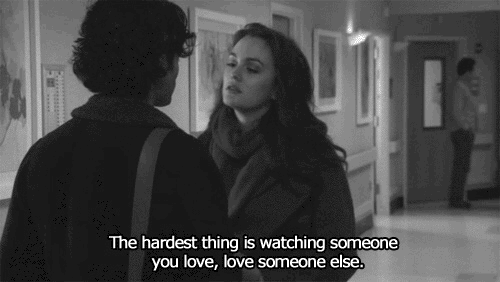 A: Give yourself a little distance! If it's a friend or a crush you see often, then avoid them for a few days (giving them a heads up you need a little time isn't a bad idea, particularly if you two are close) to give yourself time to process how you're feeling about the whole thing. Talking through what you're going through with a close friend or someone else you trust will help you work through this as well. Also, distractions are always helpful for me: plan a fun night with some of your other friends, try going on a date with someone else, or treat yourself to an activity or present that you usually wouldn't to help get your mind off things.
C: As Angie said, distance, distance, distance! Remove them from your intimate circle and try to allow yourself time to heal. It's important to take care of yourself when it comes to these things. You might think it's dumb to be so heartbroken about someone you were never with, but the heart wants what the heart wants, so it makes sense to feel some pain over what could have been. Also, this might not be the best advice for everyone, but my personal opinion is the best way to get over someone is to get under someone else. So have a little fun! But make sure you're okay in the end.
3. What do you do in a relationship where you think your partner has lied to you?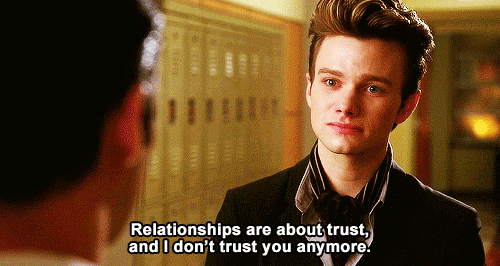 A: First, try to get all the facts you can. If someone is accusing your S.O. of something, evaluate their credibility: do they have something against you, your partner, or your relationship? If you're convinced your partner is lying, then you have a couple options: either confront them directly or try to get information from other sources. But be careful: spreading rumors even further could hurt your partner's feelings and lead them to the conclusion that you're acting behind their back!
C: Get the facts and call them out. Also, don't gossip to your friends about it because if it gets back to your partner that you suspect them of lying then either they haven't and it'll hurt them a lot that you don't trust them or they have lied and now they have time to think of a cover-up. If you think your partner is lying, just straight up tell them. It's better that you're an open party in this so that your partner can't also accuse you of lying. In the conversation, you'll be able to get a feel for if they're lying, plus, liars tend to expose themselves if they talk about it too much because they start switching up the story. Go with your gut and talk it out with your partner; keyword, TALK. Don't argue, be calm and collected when approaching your partner, and you got this.
Have a story about a crush you have to get off your chest? Lost on how to take the next step? We're here to help—follow this link to send us your questions!