From running "American Horror Story" to screaming at the top of her lungs on Ellen, Sarah Paulson is quite the woman.
Here are seven times where Sarah Paulson made us fall more in love with her.
1. When She Played Marcia Clark Better Than Marcia Clark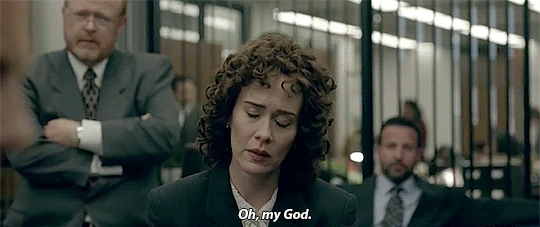 In "American Crime Story's" "The People Vs. OJ Simpson," Paulson practically became Marcia Clark, OJ's prosecutor. Whoever's responsible for casting this gem deserves a hug.
2. When She Was Honored At The 'Women In Hollywood' Event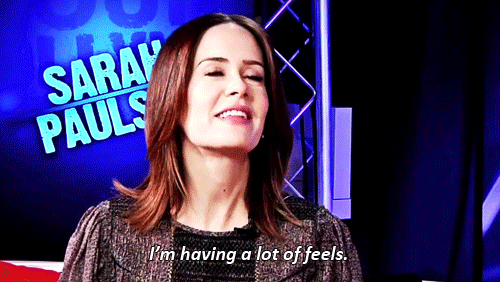 When Paulson was honored at the "Women in Hollywood" event by friend Sandra Bullock (a DREAM), one of the first things out of her mouth on the way in was how she was looking forward to this being over so she could have some tequila and a donut. Same, girl.
3. When She's Quick To Remind Us How Down To Earth She Is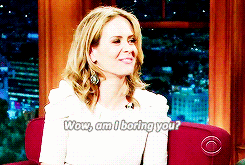 Giphy
"I had gone away from Twitter because before people had been so mean to me. Talking about my lisp and my enormous forehead and all these things. I do have a lisp, I do have a forehead I know you could land a plane on, it's no mystery to me. I just didn't have the skin for it."
4. When She Fangirl'd Over Rihanna Just Like We Do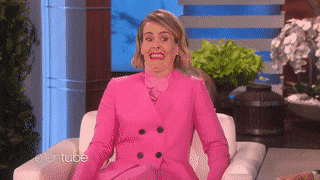 When Paulson was on Ellen in May 2018, she seemed to be quite giddy over the idea that she and Rihanna might be friends.
5. Pretty Much Any Time She's Ever Been Scared On Ellen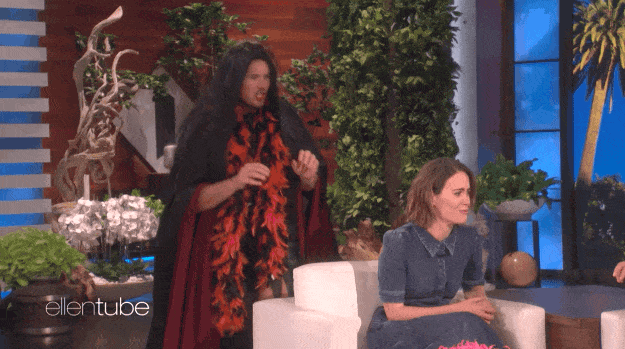 Talk show host, Ellen DeGeneres, is infamous among celebrities for scaring the actual sh*t out of them. So naturally when Paulson was on her show to promote her upcoming season of "American Horror Story," DeGeneres had no problem spooking her not once, not twice, but THREE times.
6. When She Owned AHS Asylum As Lana Winters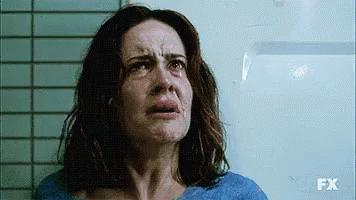 If you haven't seen "AHS Asylum," watch it for Paulson. And if you haven't ventured to AHS in general, again, watch it for Paulson.
7. When She Helped Madonna With Her Dress At The Met Gala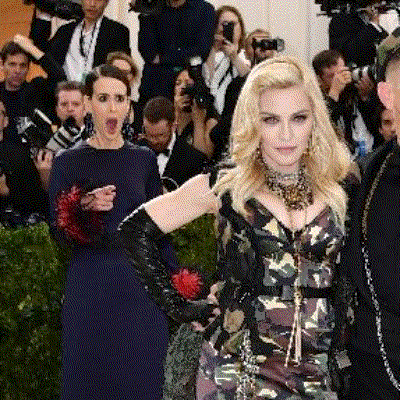 Paulson's face pretty much says it all.