On Sunday, my boyfriend and I drove two and a half hours north to Reston, Virginia, a small town within the D.C. metro area, after I read Virginia Is For Lovers' list for best holiday main streets. Since this is finals week and we won't see each other again before Christmas, we studied really hard on Friday and Saturday so we could spend the last day of the weekend together before the week got crazy again.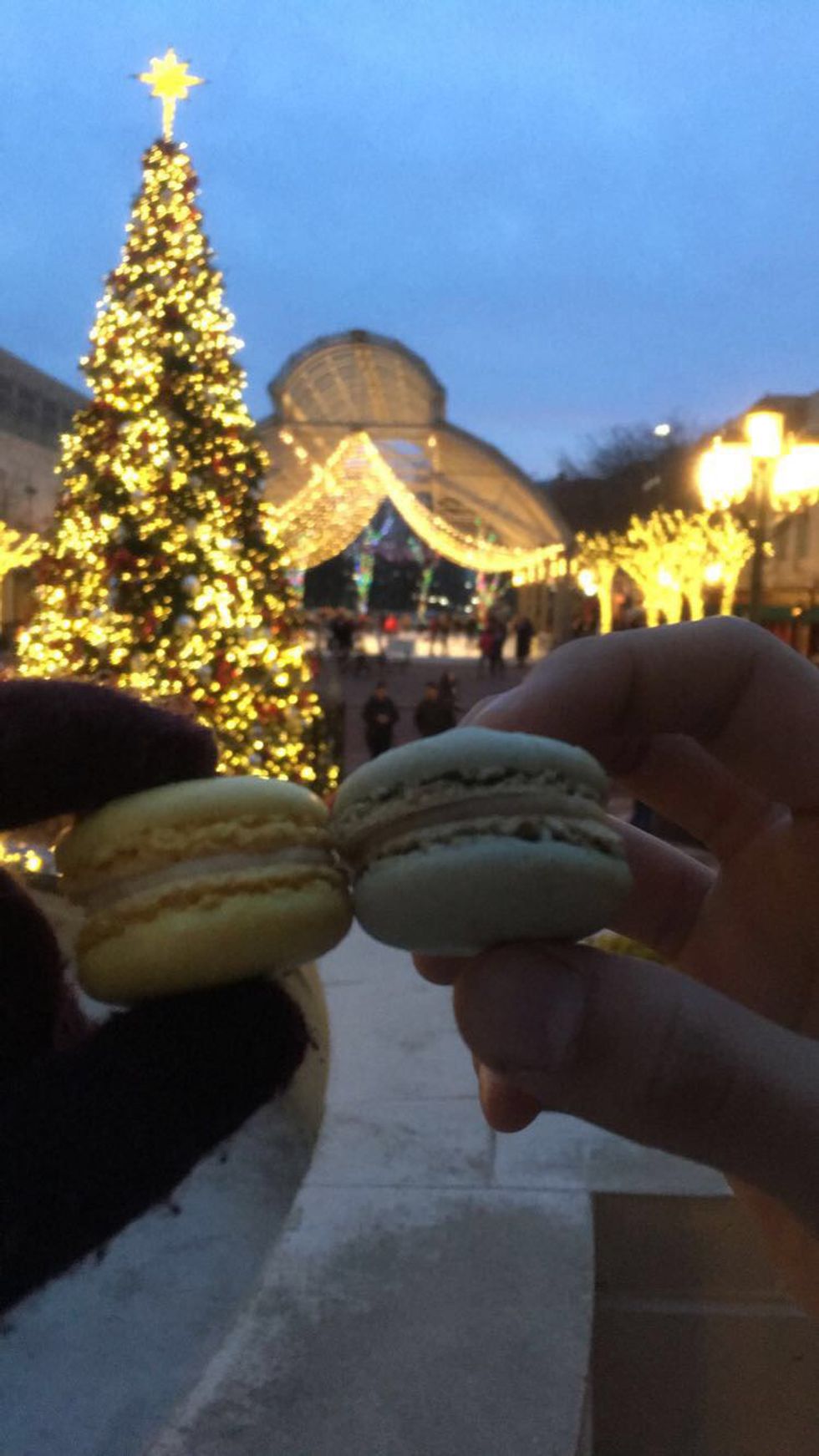 Nothing was wrapped but the day was full of discovery. We tried new things, like tres leches for me and ice-skating for him. We made spontaneous decisions, like pulling off the interstate after passing by a lights festival in Manassas on the way home
We shared with each other things we both love, like macaroons, John Legend's new album Darkness and Light during the car ride, smelling loose tea in the Teavana store. We were romantic, eating in an innovative Italian restaurant and wandering up to the rooftop balcny of a movie theatre.
We celebrated the Christmas season by walking slowly to look at the lights, asking strangers to take pictures of us in front of Christmas trees (and then wishing for better angles).
If you're coming home for winter break, your family and friends will have missed you. They'll want to see you and catch up with you.
Instead of meeting up with your friends to exchange gifts over a quick coffee date or a Sonic run like you did in high school, go for a long drive instead. Visit some of your favorite spots. Go for a walk with them. Make a new holiday tradition. Share good food, the kind you craved during dining hall meals on campus. Ask deep questions that you've been saving for when you see them in person. Relish in that face-to-face time. Listen.
Rather than tapping into the consumerism that seems to be so attached to Christmas, let's be patrons of time this holiday season.