Me: So, I went to an all-girls school.
From boys: "Woah, what was that like?" Then followed by a smirk and amusement.
From girls: "Woah, what was THAT like?" Followed by a look of shock and surprise.
We can get into the sexist and creepy connotations of these comments, but the focus here is the utter disconnect most people have with same-sex institutions. Same-sex schools, which typically come in small sizes, are on the decline as private schools increase in price and its significant difference to regular public schools are becoming less apparent. Nuns don't discipline students, resources are becoming more scarce, and the general cultural shifts in teenage society has broadened perspectives on LGBTQ+ rights, abortion, and religion that contradicts that with Christian beliefs (a prevailer of same-sex institutions). My parents had put me into an all-girls school to continue a Catholic education and reduce any distraction from the opposite sex (in the name of heteronormativity, of course). Though an education I am grateful for, as I now attend a large, co-ed, and very public university, I look in retrospect that there are definite pros and cons to my four years of pleated skirts.
*Disclaimer: Written from a binary perspective and generalizations to simplify the article. The author acknowledges non-binary exists.
1. So about the boys...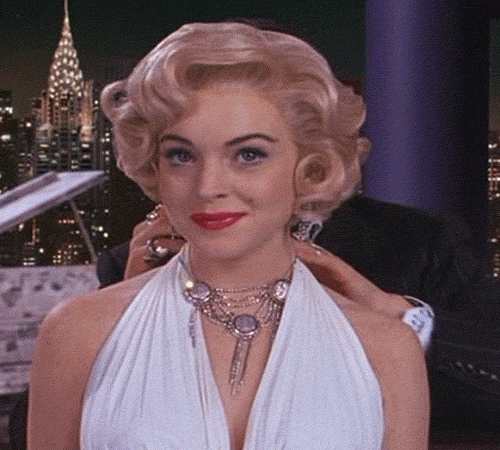 Giphy
Cons: No Boys. And I'm not saying that it's a problem because girls' lives revolve around boys (note: it doesn't!), I'm saying that you're not exposed to the ease and simplicity of having male friends. Sometimes, you want to take a step back from girl-world and understand the opposite sex better. There's a different vibe with guy friends that you don't necessarily get with girlfriends, and a break is welcome every now and then.

Pros: No Boys. Boys can also bring a different vibe from the classroom, generalized to be more of a class clown or entitled. Girls are like this, too, but the social connotations can sometimes get the best of us and these aspects can be visible in co-ed institutions. In all-girl schools, it can be avoided.

2. Lack of resources? No problem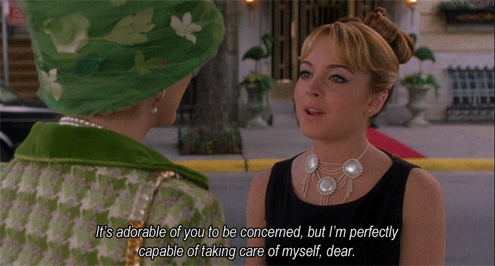 Cons: Private schools tend to be really small, making it difficult to find and maximize resources because of less funding. I know, we literally pay thousands of dollars for our education, but for some inner-city schools, its difficult to collect these funds. It affects student-life, activities, and extracurriculars. A lack of resources could also be frustrating when funding ASB or service ministry activities, that at some point, you start taking out-of-pocket expenses. Without resources, leadership and stewardship lead to burn-out.
Pros: Since there aren't many resources available, students learn to be more resourceful with what they have. You become crafty, open-minded, and forward thinking with the limited resources you have on hand. Creating things out of almost nothing is a skill, almost a gift, that those in smaller schools learn to perfect.

3. Ask, and you (might) receive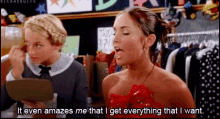 Cons: Smaller schools make stronger relationships with teachers. It becomes more difficult to ask for, say, an extension for a grade, help on an application, and forgiveness for mistakes. However, the real world is not as forgiving. Bosses and professors won't be as understanding when you're late, when you've made oversights, or when you're having a difficult time. In a place like UCLA, a microcosm of the real world, you have to learn to prepare and do the work yourself, and only ask for help when absolutely necessary.
Pros: As unrealistic it could be to always ask for absolution from your wrongs, it is also a strong and necessary practice to ask. Without asking for what you want- setting goals and networking for the right information- how would you reach your goals? The lesson to be learned, compared to the con, is to ask confidently for the right things at the right time. Don't ask the world to forgive you, but do ask it for what you want.

4. More than just seven subjects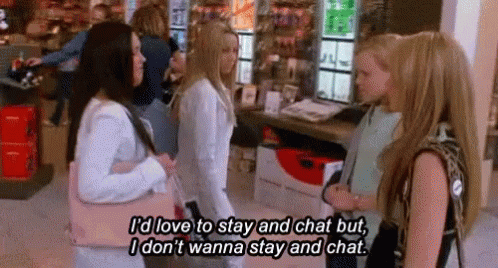 https://tenor.com/view/confessions-of-ateenage-drama-queen-stay-chat-mean-gif-7591516
Cons: With small schools, and same-sex, there are more than just regular school subjects on the table. You end up on tangents ranging from personal matters to society issues. These talks can definitely sidetrack the learning environment. It also blurs the boundaries between teacher and student in terms of what can be talked about. In doing so, when classes need to be more focused and professional, it could be a little difficult taking a teacher seriously.
Pros: Going beyond basic subjects is where true education begins. Being able to have conversations about how to be a man, Chris Palomo says, prepared him better for this world. Chris attended an all-boys school in Los Angeles, where he recalls conversations about being a better man than your father and being the man you need to be for the world to see. I also remember when I was in school and my chemistry teacher connected feminism in the STEM field so that we would see examples of STEM women in the real world. These are conversations that can be applied to society and/or personal life that same-sex classrooms can freely have while being relatable for people in the room.

5. The real world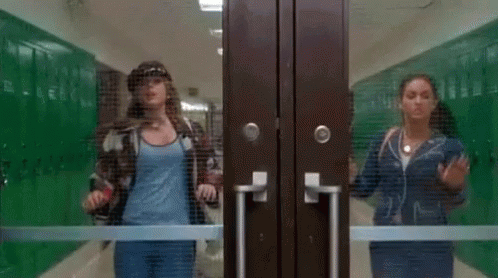 https://tenor.com/view/confessions-of-ateenage-drama-queen-gif-7591541
Cons: The world is co-ed, meaning same-sex schools don't really help with preparing you for the real world. You can prepare yourself for its injustices and prejudices, but you won't really know how that stands up when you're faced with the challenge of feeling men think you're less competent in the lab, of imposter syndrome with privileged students, and of not knowing as much as you thought you did. Small, same-sex schools are far from being a microcosm of the real world (they are the exact opposite) and cannot provide the exposure of harsh realities necessary to feel prepared for the world's edge.

Pros:
Though you're not faced with how to deal with men in the classroom or terrifying imposter syndrome, you do learn to garner self-empowerment and confidence. Gianna Bermeo attended an all-girls school for four years, claiming that such an education "allowed me to become a person with self-confidence, independent strength, and passionate interest in the academic world." Besides empowerment, it also fostered her understanding of social justice, PoC struggles, and LGBTQ+ community struggles. Geared with these resources, Bermeo feels prepared to face the challenges she knows will come her way. Though it cannot offer you real challenges, it does help with developing resources to cope with it.
Even though same-sex schools don't prepare you for realistic aspects of the real world, it does give you the tools and resources you need to navigate around it. You just have to know how to utilize these resources to the best of your ability to maximize your potential.