As the dust and clouds of doubt settle over the city of Paris, and we watch the news to hear the facts being told as to what really happened and who is behind this horrific act. I can't help but wonder, if I were ever faced with a situation similar to the one that was recently displayed on the television, how would I act? What would I do? Would I run? Would I hide? Would I cry? Would I be able to protect myself and my family?
I know I am not perfect in any way, but I have always treated anyone I come in contact with how I would like to be treated. In every situation that I am faced with, I smile and say "hello" to any and all people that I meet or see daily. I know it may be strange to some New Yorkers for that to happen to them. I am not weird, to say the least. I like to say that I have a heart. I have a very soft heart, especially for helping people and finding the good in everyone. I like to feel that I am just a little bit of kindness in the world that people just may need when they see me. I like to think of it as compassion.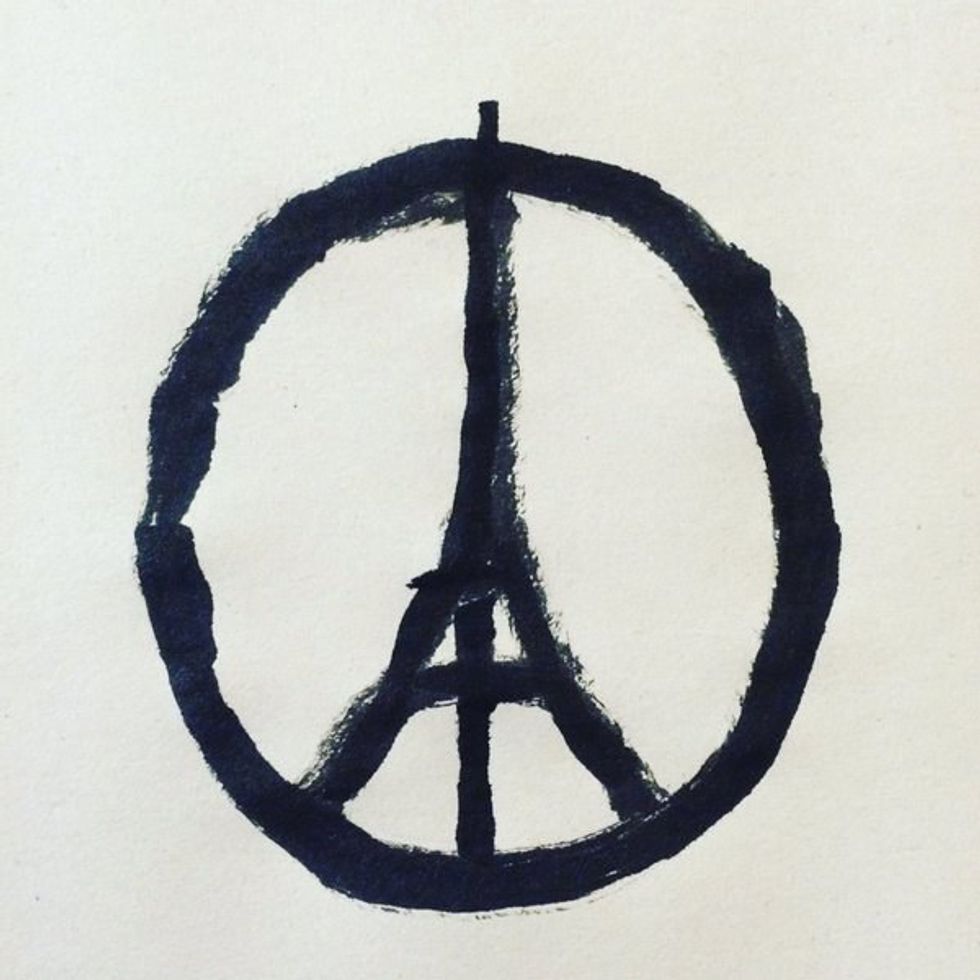 I notice things around me and I have feelings, and that I see them in a way that no one else can. For example, a friend sitting next to me in class one day came in crying. Of course I asked her if she was alright, and if there was anything I could do for her. She didn't answer, as tears were streaming down both of her cheeks. So, I wrote down my phone numbers where I could be reached, and I told her to call me anytime that she may need me or want to talk. I am not looking for a pat on the back or to be recognized with an award or anything. I am just saying it took a minute to ask, and I offered help. That is what we all should be doing to each other everyday, don't you think?
I am sure in the days to come, we are going to hear of horrific stories of how people that weren't dead that had to act as if they were dead, or people that were shot and survived. In addition, I hope to hear stories of compassion who opened their doors to help those looking for places to hide, for help, and to men and women who rushed in when all others were running in fear and for their lives. That to me is compassion.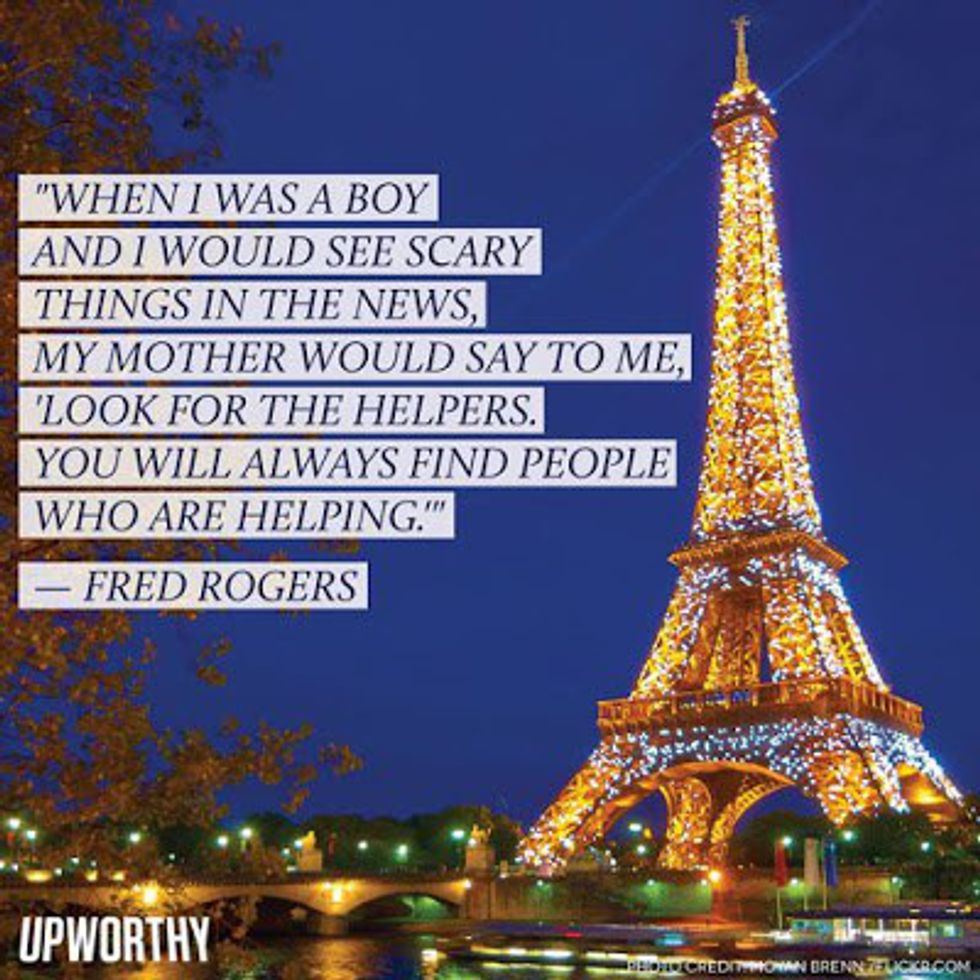 My heart goes out to the city of Paris, and I hope they come together as a country and heal. This was a horrific act that had happened and may they together find peace. In addition, may we hear of the stories that make people feel good, show compassion, and give the world hope that someday may we all find some hope and strength to move forward with a little bit of brightness at the end of a dark tunnel.
If you have the power to make someone happy, I encourage you to do it. The world needs more of that.