So I finished my sophomore year of college last month and I'm back home for the summer. Summer used to be about spending Mondays at the pool and going on vacation in some part of the US or the world. But when you get to college, it all changes because you are part of the real world.
Adulting.
If you're a college kid who just came home, you're most likely doing one or all of these things this summer.
1. Working

You gotta pay your bills somehow. What I mean by bills is clothes, books, phone, groceries, sometimes rent later on. You work that minimum wage job at the mall, be a lifeguard at your neighborhood pool or at any fast food chain restaurant so you can earn enough to get you through the semester before you go back to work there during Thanksgiving and Christmas Break.

2. Summer Classes

You're bound to have that one class that's only offered in the summer or try to get on track with your degree. People usually do summer classes are either online or on campus so they can give their GPA a boost. You can take a full semester load or just one. It's like the school year never ended.
3. Internships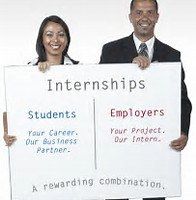 From the first week of college, you are constantly told that one of the ways in making it through life is networking. Whether it be in the career world or personally. A lot of my friends are interning at places where they see themselves working after graduation.
4. Volunteering/Mission Trips

Whether it be for the service hours on a resume or the fulfillment of doing good for the world, we all have done service projects for the community. The animal shelter, soup kitchen, hospitals, you name it. We have so much time we want to put to good use.
So yeah, I would enjoy spending my summer on a cruise ship going around the world in eighty something days sipping on a virgin pina colada. But I'm here working twenty-five hours a week to pay for my new apartment come spring.
Welcome to the real world.