If there's anything noteworthy about the middle of a semester (besides midterms), it's panic. We all cruise through the first six weeks without time catching up to us, and all of a sudden it hits you that you're halfway to finals. How on Earth do we do that? Here are five tips that'll help, and why they work!
Study/work in one place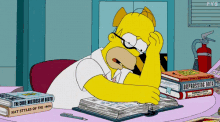 Giphy
According to psychological studies, people work best when they have a designated study area. Pick an area that suits your needs most for a great work environment, and try to continue using that area for academics as much as possible. Once you do this enough, your brain will create an association between that spot and studying, which will encourage you to work hard whenever you sit in that chair. However, the one place you should not choose for this is your bed. Reason being that if your brain starts to associate your bed more with working, it will associate the bed less with sleeping, and getting proper rest will likely become difficult.
Buy clean-writing pens with thin tips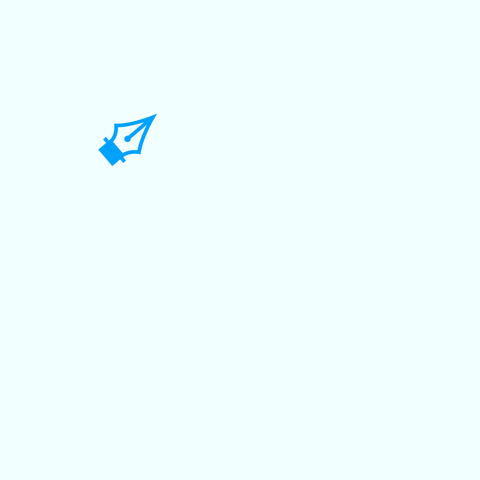 Giphy
This might seem like an obscure step, but there are multiple reasons why it's helpful. Having great writing utensils that write cleanly and quickly will speed up note-taking processes, so you can be sure to get more on the page in class. Making sure the tip of the pen is thin is great because it guarantees more space on the page for what you need to write, and more legible writing. Moreover, if you have to write cheat sheets/index cards for your classes and exams, all of these benefits come into play.
Wake up at a similar time every day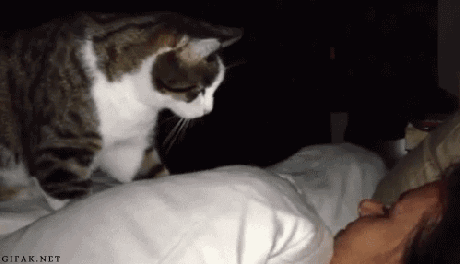 Giphy
This one seems obvious, but it's amazing how many students ignore this issue. Keeping a proper sleep schedule is extremely important to perform well in class, in homework, and taking exams. Even if you mess with your sleep schedule for a day or two, it'll affect you for up to a week. By organizing your schedule so that you wake at the same time daily, you can guarantee that you work during a certain time span every day, you feel tired again at the same time every night, and you wake up feeling awake and ready to take on the day.
Plan out your downtime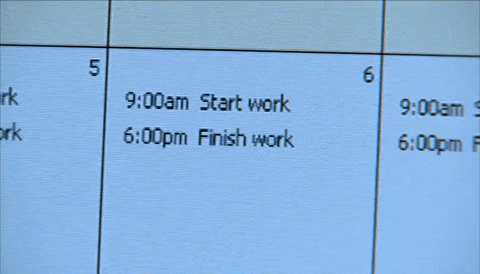 Giphy
This might seem a little backward. Shouldn't you plan your study hours, not your downtime hours? When it comes to downtime hours, it's easy to lose track of time. Grabbing a quick bite turns into eating for 40 minutes. Visiting a friend turns into multiple hours gone. Downtime is very important though, for your mental health and for learning purposes. Plan breaks adequately and plan outings and socialization for allotted times, so when you do take time away from studies, you don't take too much AND don't take too little.
Learn with online video lessons (and other online resources)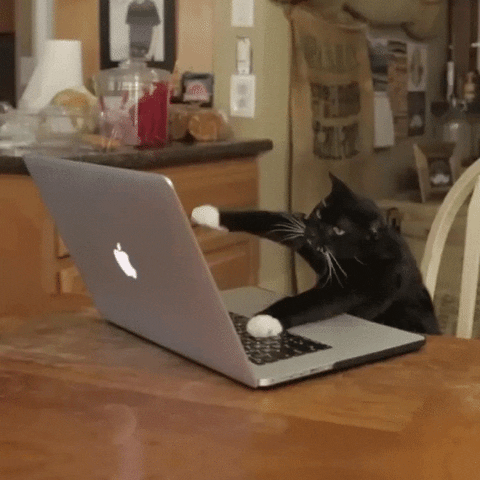 Giphy
In our age of technology, we are constantly on our phones and computers. Even if what we're doing on the phone or computer isn't necessarily exciting, it still grabs attention better than a textbook or binder. Use this to your advantage! There are endless resources online for a variety of subjects, and several of these resources can even help you have fun while you learn. I highly recommend CrashCourse on YouTube, which is a channel that covers tens of subjects in creative, quick, and visually-stimulating ways. From the theorems of calculus to existential philosophy, you can engage yourself through online videos, quizzes, and games and learn in engaging ways!