Couples who are quarantined apart are all handling things differently. Some are getting creative with virtual dates while others are really being put to the test. No matter where you fall on this spectrum, you're NOT the only one and it's totally OK.
If you're one of the ones who are bored in the house and you're in the house bored (sorry, I had to), there are many sexy ways to spice up your time apart while feeling like you're together. Amazon's best-selling Clone-A-Willy kit, for example, is a sex toy that buyers are raving about.
---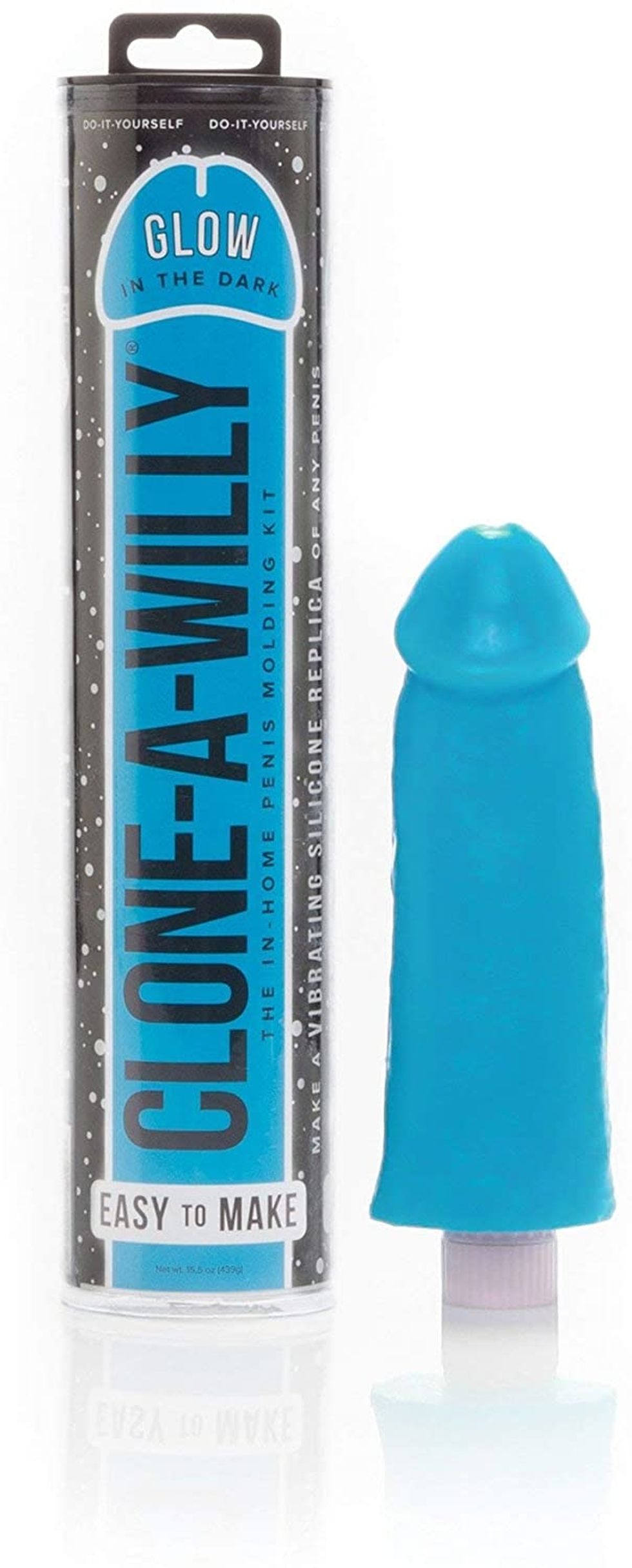 For under $45, you can make a custom-DIY dildo in the shape of your partner's penis. Yes, that's right. Costing about the price of other quality dildos, you can mold your own so you feel close to your partner even when you can't physically be there.

To make it even better, these homemade dildo molding kits come in various colors, including glow in the dark green, glow in the dark blue, glow in the dark pink, hot pink, neon purple, brown, black, medium skin tone, and light skin tone. So, the "perfect copy of your favorite penis" will not only be easy-to-make, body-safe, and include a vibrating unit, but it can also be colorful!
According to the directions, all you have to do is:
Mix the molding powder with water
Insert your hard willy into the mold until the gel solidifies
Pour the silicone mixture into the mold
Insert the vibrator into the center of the filled mold
Enjoy!
While the reviews seemed to be mixed on how easy it actually is to make, over 300 people have given it five stars, so if you wanting to feel your partner when they're not around, it's worth the DIY.
After all, quarantine might be keeping you and bae apart, but that doesn't mean you can't do it yourself. If you're the one with a penis, mold your member and send it to your partner to surprise them or if you're the one looking for a dildo to use, ask your member to mold themselves and send it your way.
I mean... if that's not modern romance, I don't know what is.
If you're not into vibrating dildo molds, consider trying a mini halo vibrating wand instead.
As an Amazon Affiliate, Odyssey may earn a portion of qualifying sales.

Follow Swoon on Instagram.