With Christmas comes the mandatory family and friend gatherings. If you're like me and absolutely love getting ready for any kind of event, the prep to go out is almost as great as the party itself. Depending on how formal your Christmas celebrations are, there are always so many options of what you can wear for such an occasion. So, here are the five basic levels and styles to consider wearing to any Christmas party.
Completely Casual
If your Christmas plans are pretty casual, you can never go wrong with a trusty seasonal sweater, whether it be cheesy or super cute! This would be perfect for hanging out with friends for a secret Santa gift exchange.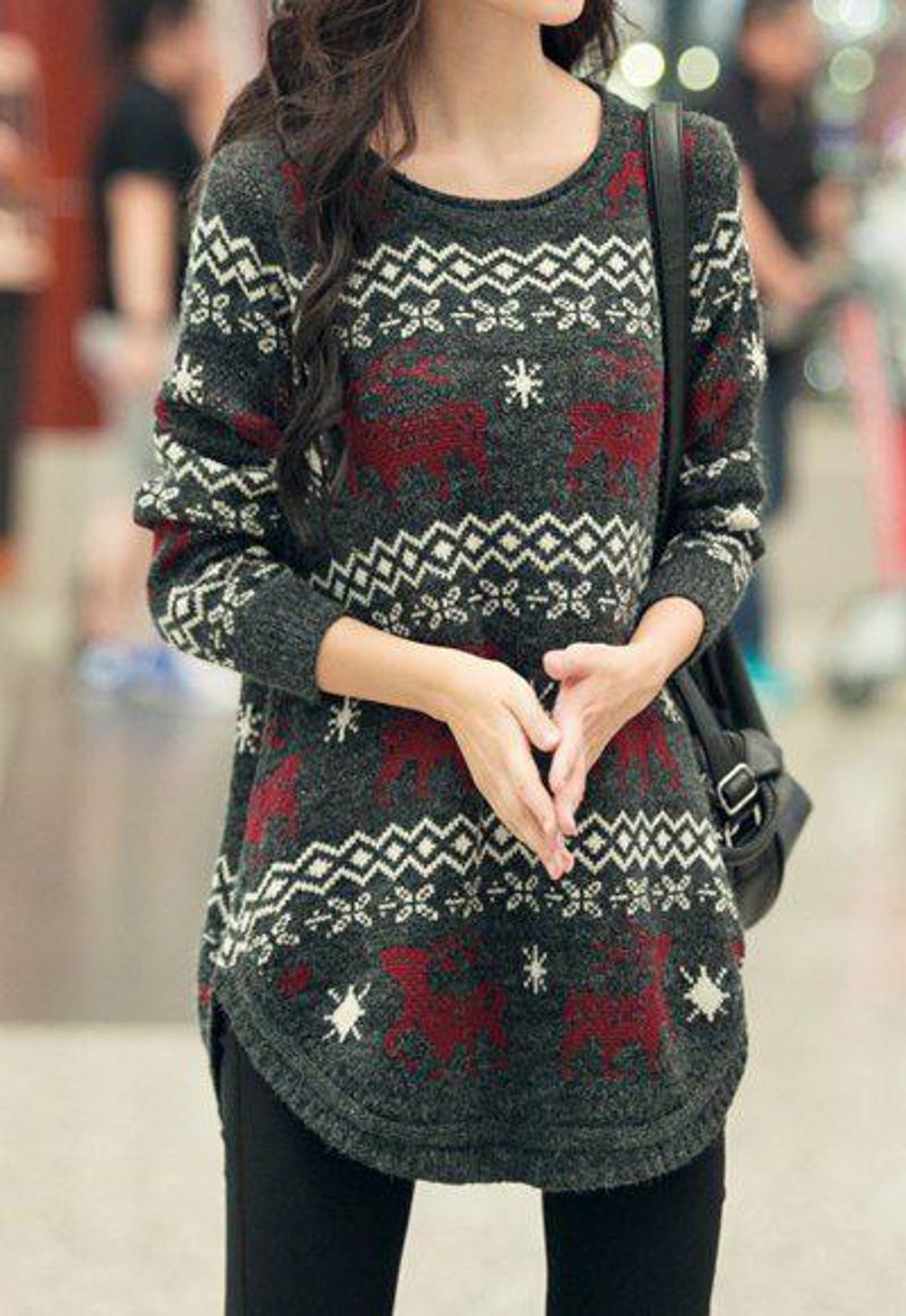 Slightly Less Casual

This outfit could still be considered casual, but it's definitely a bit nicer with something other than a sweater. A simple single colored top can be spiced up with an elaborate necklace as a focal point.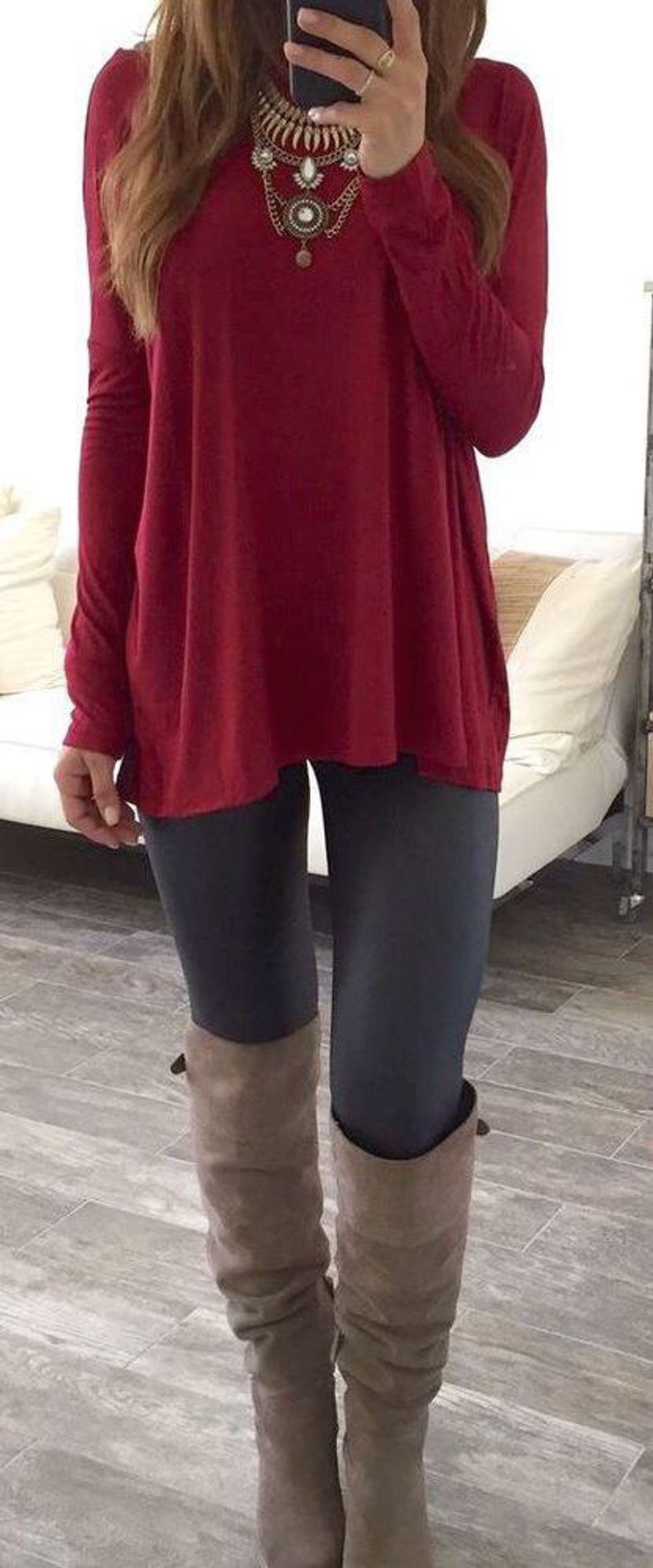 Comfy and Cute
Upon first glance, this outfit looks extremely warm and comfortable. It's also pretty gorgeous too. With little effort needed, all you have to do is throw on a comfy dress, your favorite scarf, and step into some handy dandy boots. With this you get the comfort, as well as the style.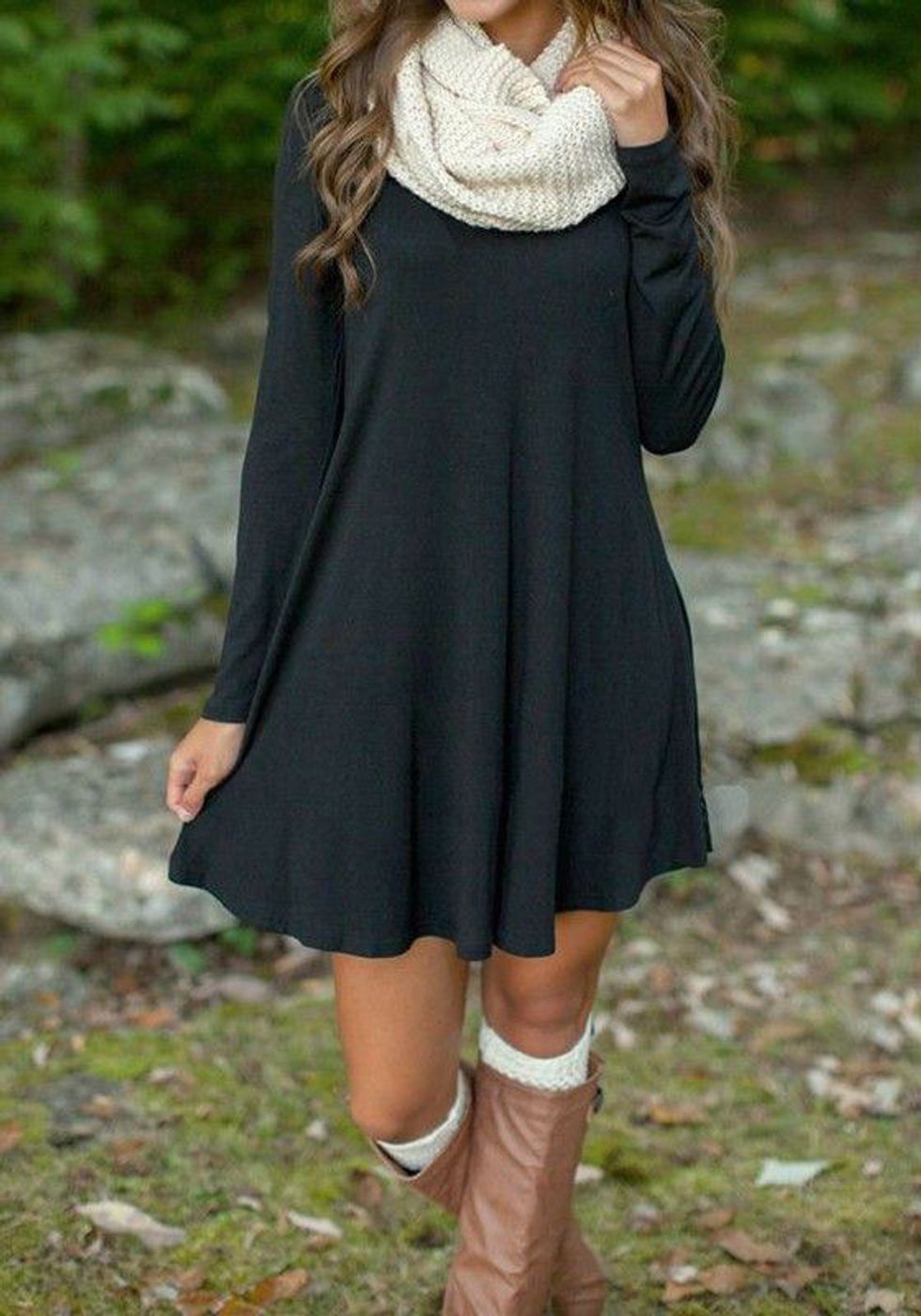 Classy
In my opinion, black tights and heels make everything classier. This is a great option to wear to something with a nicer atmosphere such as a work party or dinner with your entire extended family.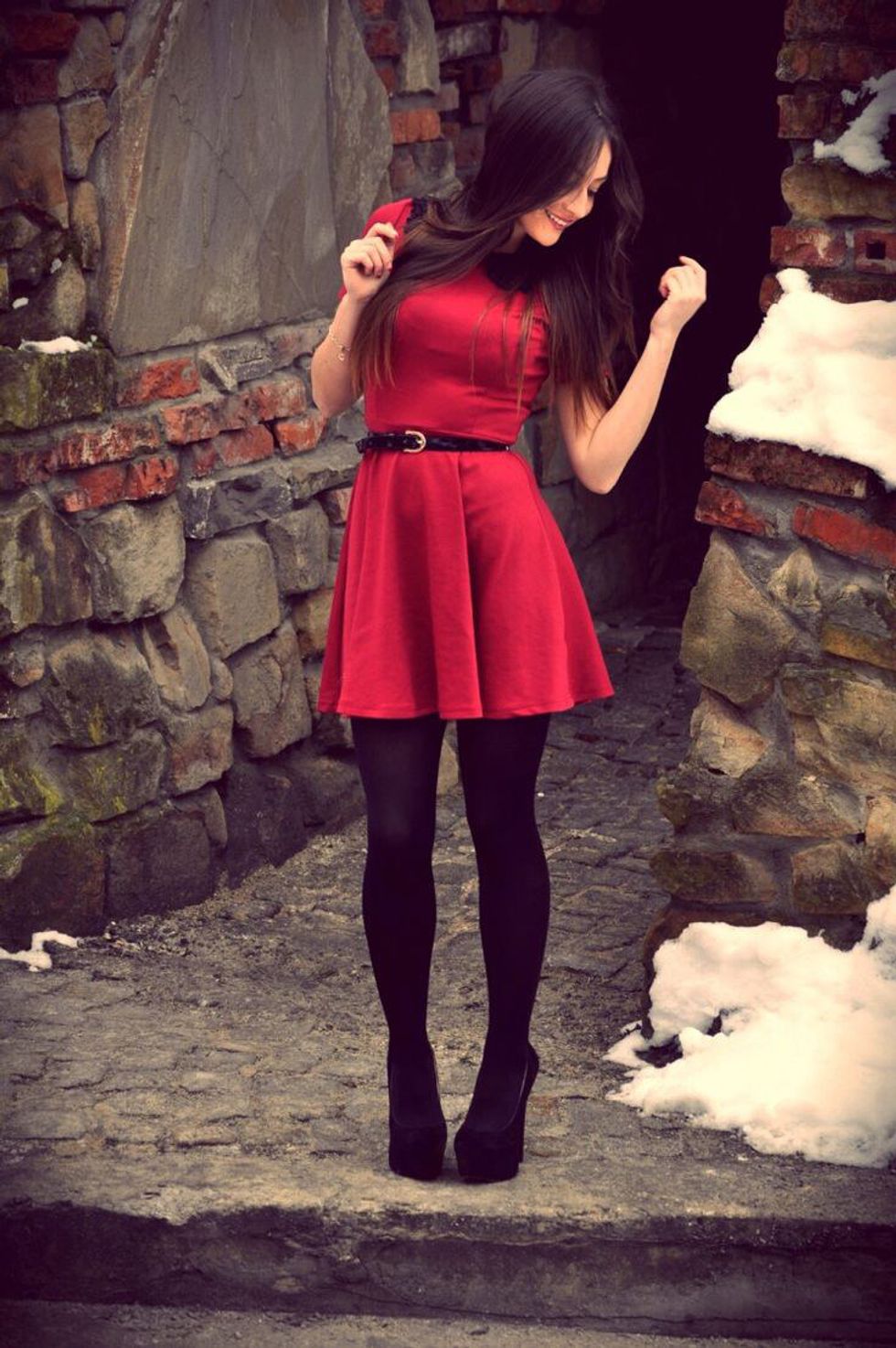 Full on Fancy!
If your family or friends go all out for Christmas dinner or a holiday party and it's usually a formal event, this would be the perfect thing to show up in. The lace top in this outfit is gorgeous and makes this look extremely festive.