I love food.
I feel like if anyone has ever spent more than a couple of minutes with me, you're going to figure that out. That being said, I've never really been into cooking shows.
Trust me when I say I can't do most of the things on there that they can do, so why would I want to watch a show about it?
But I've recently been introduced to the wonder that is Chopped, and there's no going back now. I know what you're thinking. There are 40 seasons; how is it possible that you've just now discovered it? Fair.
I've seen the hilarious, and I do mean hilarious, memes on Tumblr concerning them, but they've never caught my eye enough for me to start watching the show.
AND THAT SHOW IS NOW EVERYTHING THAT I NEED IN MY LIFE.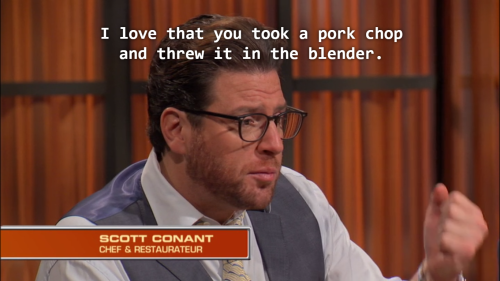 Pitting people against each other to cook amazing dishes that no one has ever heard of? Okay, maybe it's just me that's never heard of them, but it still counts.
If you think shows like Days of Our Lives are drama-filled, watch an episode of Chopped! The guy over here owns his restaurant in New York but has somehow managed to forget a basket ingredient twice?
PEASANT.
He must be chopped immediately if he can't hob knob with the rest of them.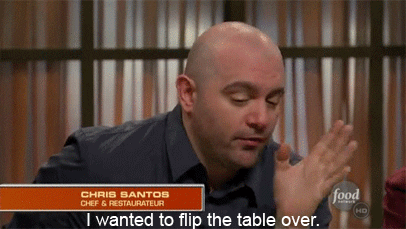 I personally would do horribly on that show solely because I don't eat anything that I've never heard of it, and that's about 90% of the foods on the show.
They expect these people to be given something stupid like hot dogs in every single basket and make it seem fancy? Absolutely not. And then one of my favorites was the girl that took the hot dogs and made pigs in a blanket.
GIRL. If it's something I would make, you most certainly shouldn't be making it.
And I can't be the only person that gets absolutely HYPE when two people are trying to be fancy and they both decided to make ice cream in the dessert portion.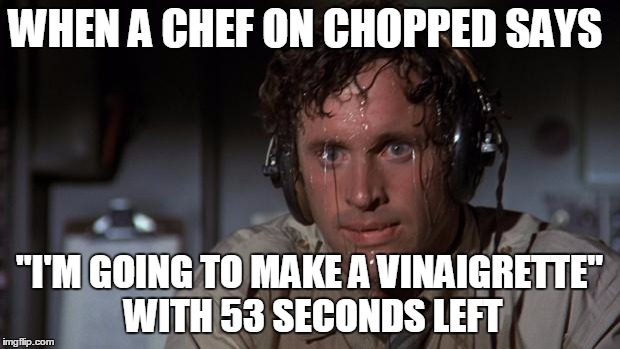 Race to the death to see who gets to the machine first. PLEASE. I live for the drama.
Which probably says more about me than anything else, but let's not open that can of worms right now.