So, now that summer is here, and the weather is starting to get warm, I'm finding it harder and harder to will myself to stand in a kitchen with a hot oven for an extended period of time. However, I also have such a sweet tooth, and I love making food for people! That's why I think this lemon tart recipe is absolutely perfect.
It's always wisest to eat foods that are in season, and in early summer, that means citrus! Citrus fruits, particularly lemons and limes, are also fundamental parts of just about every refreshing dessert and drink to exist, thus making lemon tarts even more quintessential for the warmer months. On top of that, I'm personally a big fan of sour candies and treats, but I also know not a lot of people are, and this tart seems to find a happy balance between the tartness of the lemons and the... sweetness of what's basically a pie with no top.
Before I head into the recipe, I'd like to add that this isn't 100% my own recipe. I pulled a lot of inspiration from this lemon tart recipe by SORTEDfood. There are a lot of differences, but that definitely was my inspiration. If you want a more classical and traditional lemon tart, definitely check out this recipe!
Ingredients
1 cup all-purpose flour
3/4 sticks COLD DICED butter
1/4 cup sugar

3 lemons zested and juiced
1/2 cups caster/granulated sugar
3 eggs
3/4 cups heavy whipping cream
This recipe accounts for a 4x2 cake pan. The images show the same tart recipe with the portions matching four individual muffin sized tarts.
Steps
1. Make your crumbly pastry base. To do this, in a bowl, pour your all purpose flour and sugar and mix with a whisk (optional but kinda fun) until evenly combined.
2. Then, add your butter and using your (clean) fingers, gently combine- not mix- until you get a sort of breadcrumb sort of consistency. You don't really want a dough here, as that'd mean that the butter is melted, and you do not want that.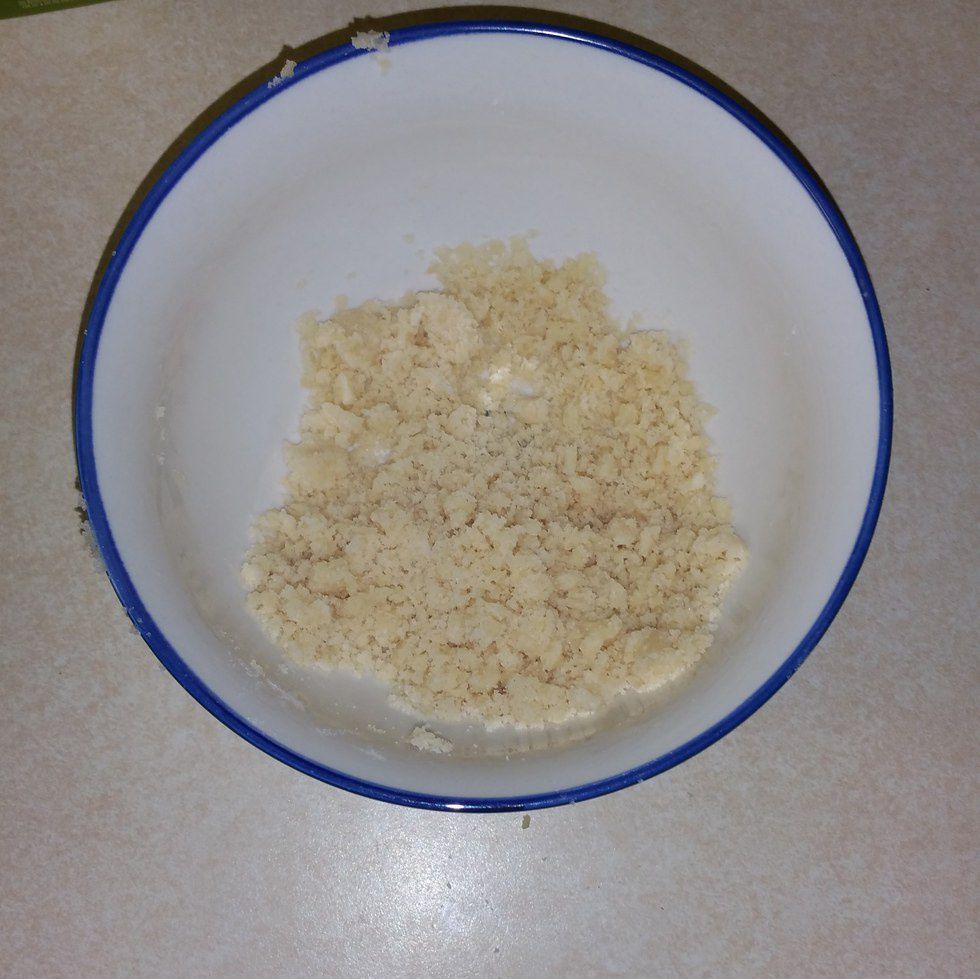 3. Wrap this in cling film/plastic wrap/Saran-Wrap and stick it in the freezer for about ten to fifteen minutes. Preheat your oven to 350 degrees Fahrenheit (or 177 degrees Celsius if you prefer that). You're gonna be using that soon.
4. Now that fifteen minutes have passed, take your chilled pastry out of the freezer and discard the plastic wrap. Dust some flour generously on a flat surface.
5. Place your pastry on this floured area and cover the pastry on both sides with two sheets of wax paper/plastic wrap (this bit isn't really necessary, but it makes clean up MUCH easier), and roll out your pastry. You want it to be as round as you can get it, and about a millimeter or two thick. Not too thin to break, but not so thick it's barely wide enough for your baking pan. Now, place it over your tin and gently press it in.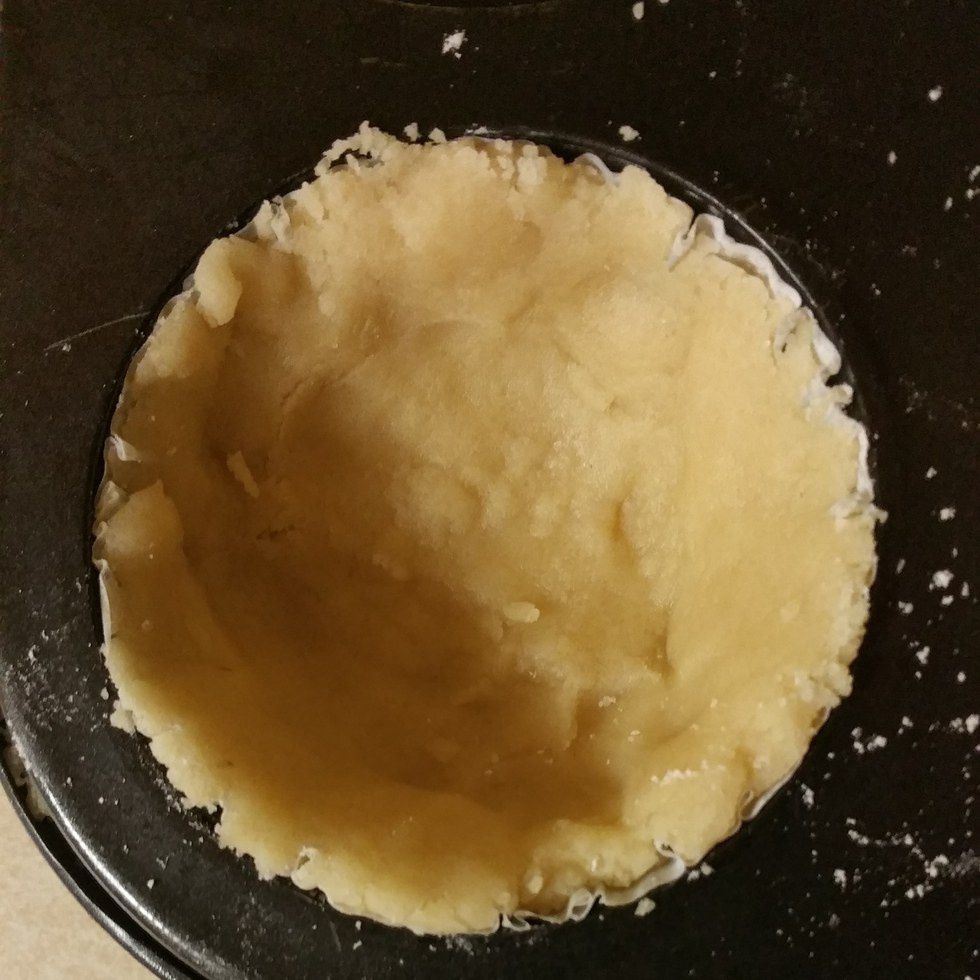 6. Cover your pastry with aluminum foil and put something heavy inside that won't really damage your pastry but will definitely keep the foil down. It should also be oven safe. You're going to stick this in the oven for about five to ten minutes, and then take it out, and put it in for another five minutes without the aluminum foil.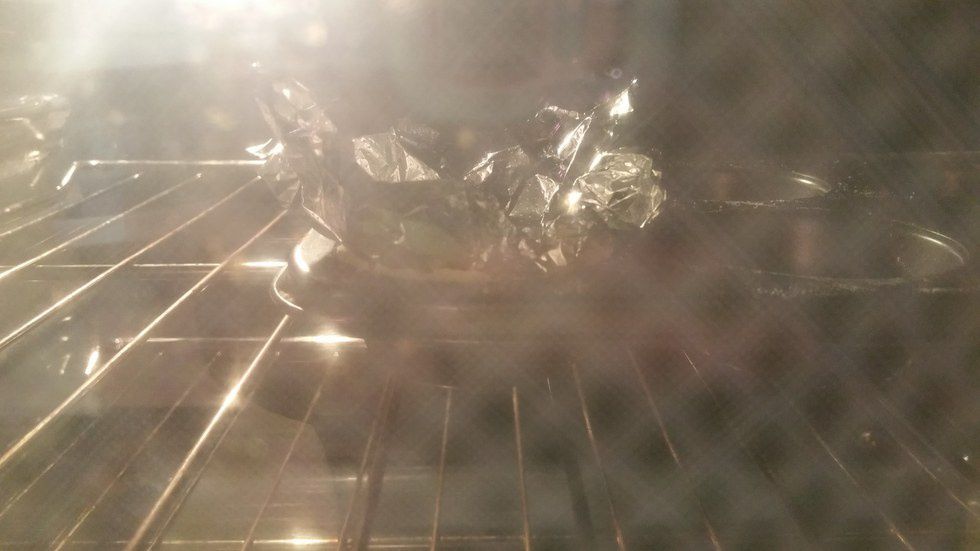 7. Time to start the filling! In a bowl, mix your sugar and lemon juice, zest, and eggs, adding each egg in one at a time until well incorporated. Then, pour in the whipping cream and mix well.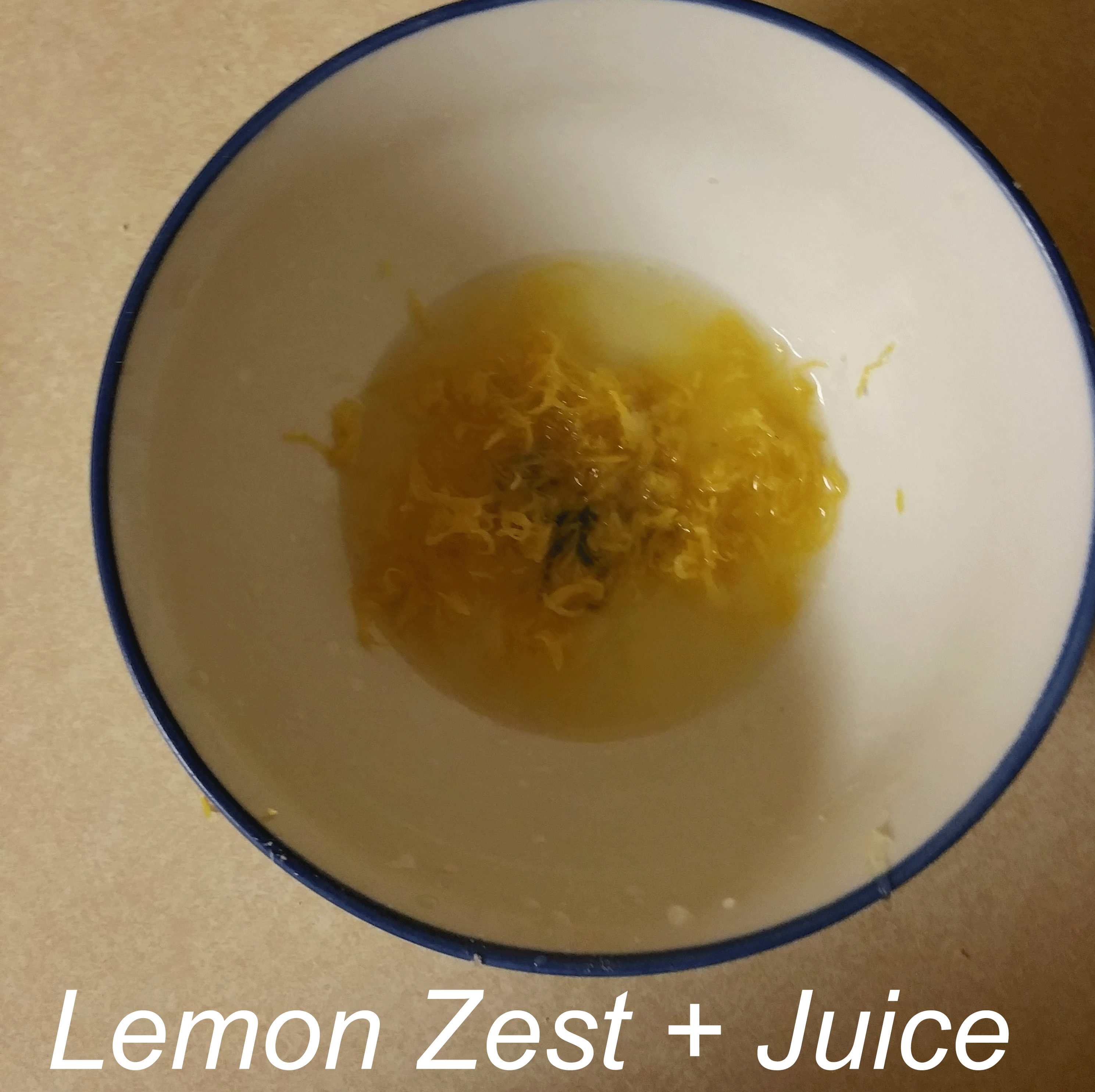 8. Pour this into your crust and put this back into the oven for twenty minutes exactly. This will allow the mixture to come together a little bit and just make the filling thicker and more cohesive.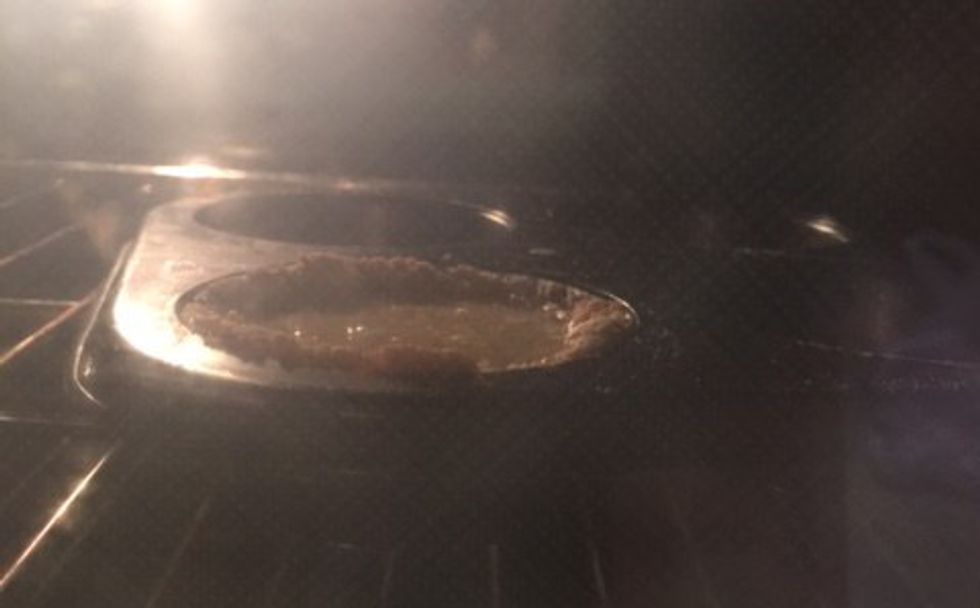 9. Take your tart out of the oven after twenty minutes exactly and place on a heat-proof surface to cool. This is where the recipe gets a little weird because the center doesn't really hold shape as much.
10. Once your tart is cooled down, set it in the freezer for about an hour. There's a lot of waiting, I know. It's fine though because the results are actually pretty great. This is the ideal time to start cleaning up.
11. An hour (or more if you forgot) has passed! You can now remove your tart from the freezer and remove it from the pan! The crust should pop right out of the pan and can be transferred to whatever plate you'd like to serve it in. Now, all you have to do is cut into it, maybe top it off with some whipped cream, and enjoy!