It's summertime and you know what that means! Hanging out with your friends and eating out. With that being said, I've decided to make a definitive ranking of the best places to get chicken nuggets in the US because let's be honest, even if you have picky eaters as friends, chicken nuggets are ALWAYS a good idea.
1. Chick-Fil-A (On Pelham Road)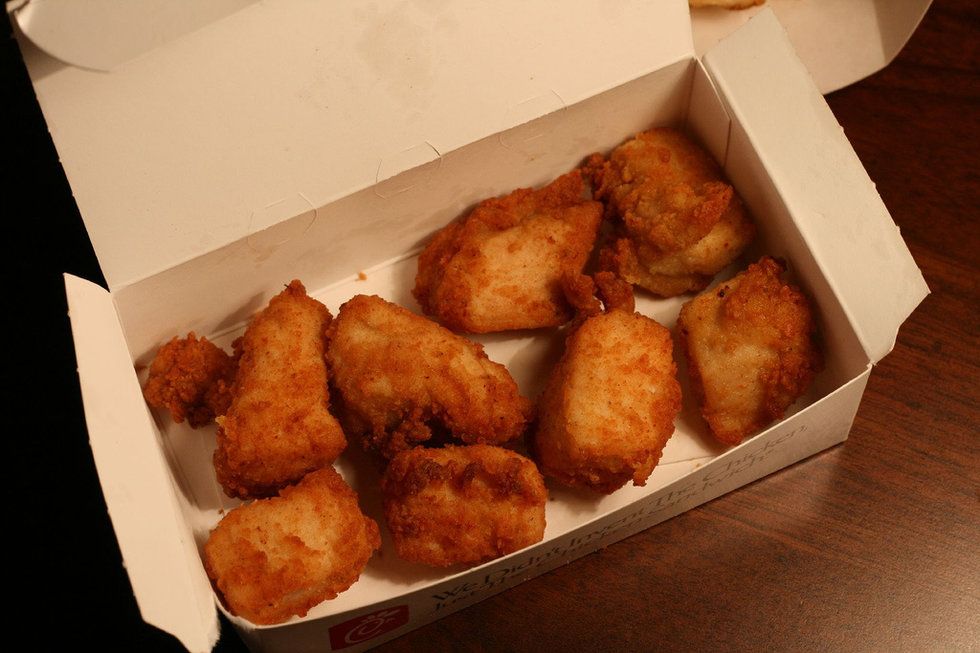 Alright, I know what you might be thinking: what's with Pelham Road? Well, that's where, in my humble opinion, you can get the best Chick-Fil-A nuggets and strips. However, if you don't know where Pelham Road is (hint: it's in #yeahthatGreenville) any Chick-Fil-A will do.
2. Bojangles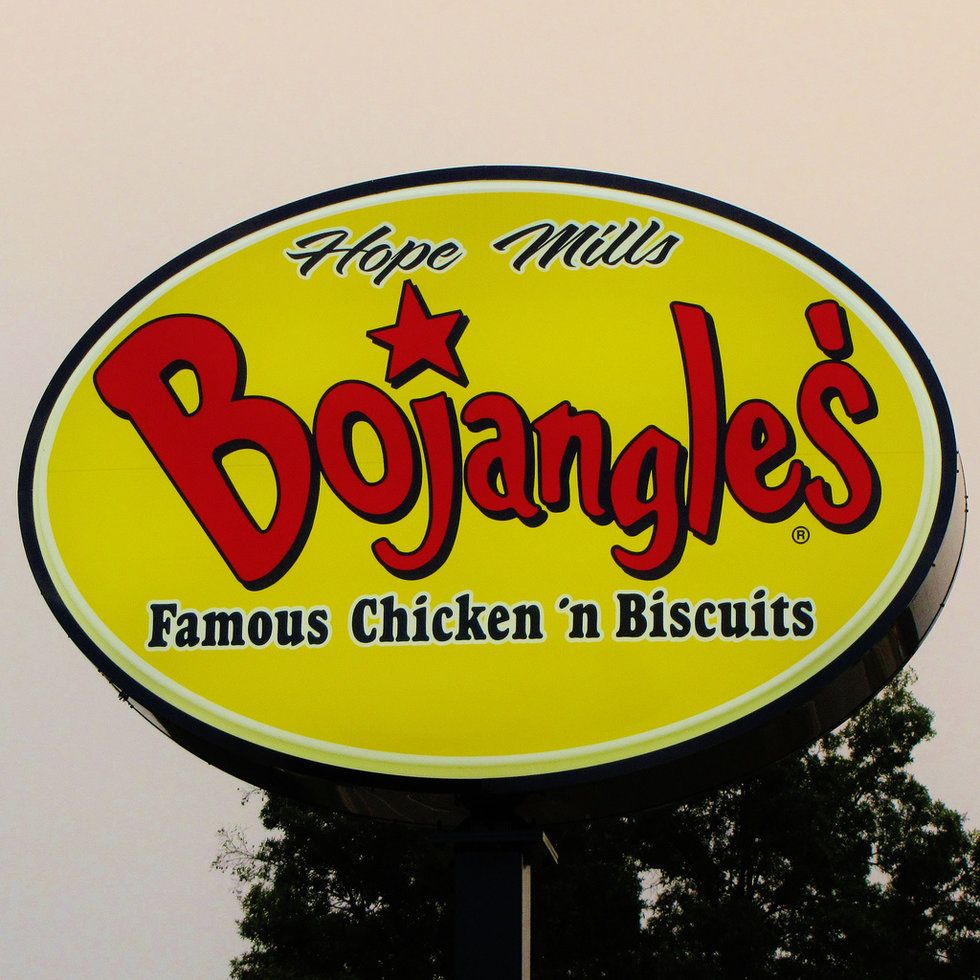 Bojangles takes the number two spot because, and I'm not being dramatic when I say this, the chicken supremes have changed my life. Okay, so yeah, maybe I'm being a little dramatic, but they're just so good and perfectly spiced and an all-around crowd pleaser (I mean unless you don't like a lil' spice).
3. Chicken Finger Basket From Applebee's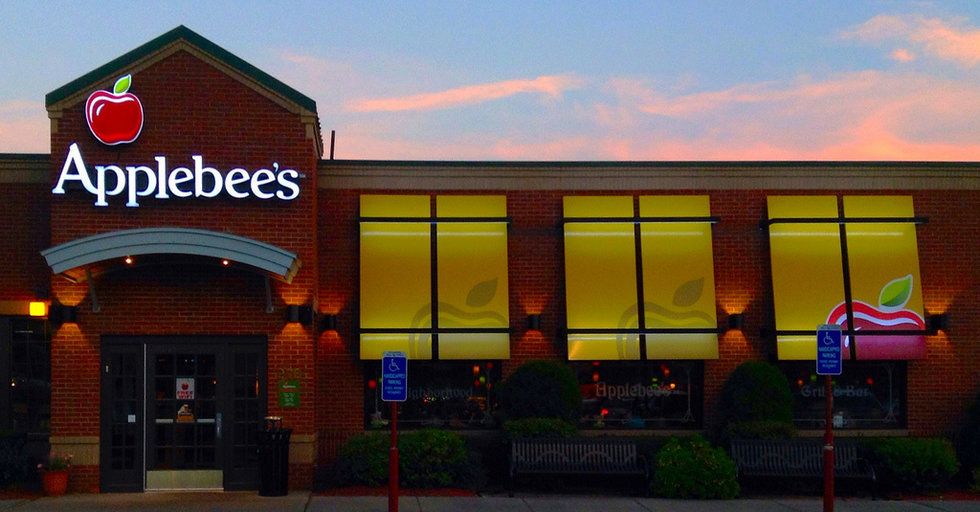 As Texas Ranger would say in Talladega Nights: "What a lovely meal." While making this list I was trying to think of all the places to get some delicious chicken and it occurred to me that I had forgotten about how incredibly delicious the chicken finger basket from Applebee's is! Whether you go there with some gal pals, or with your date before homecoming it's always a good time and it's ALWAYS delicious.
4. IKEA's Chicken Tenders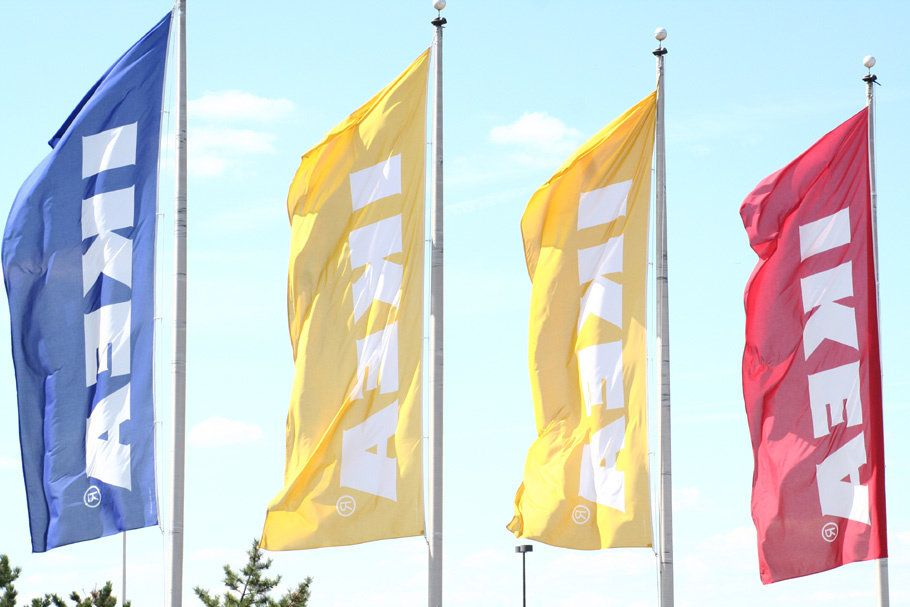 And you thought IKEA was only put on this earth to provide furniture at incredibly low prices! False! Next time you find yourself at an IKEA take your lap around the store then go upstairs and have lunch (or dinner). I prefer the adult portion with a side of vegetable medallions. They pair beautifully with a glass of lingonberry juice.
5. Kickin' Chicken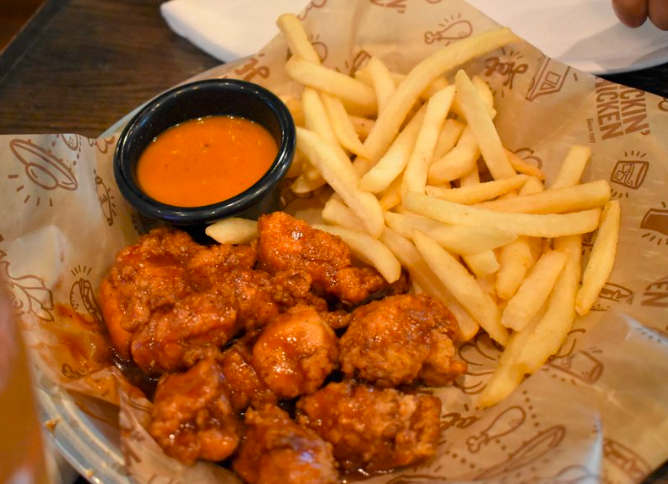 Personal
A Charleston staple, however, it ranks only #5 on my list. If you go to Kicken Chicken I suggest by-passing the nuggets and go straight for the wings. They're a bit more expensive but they're the better option.
6. Raising Cannes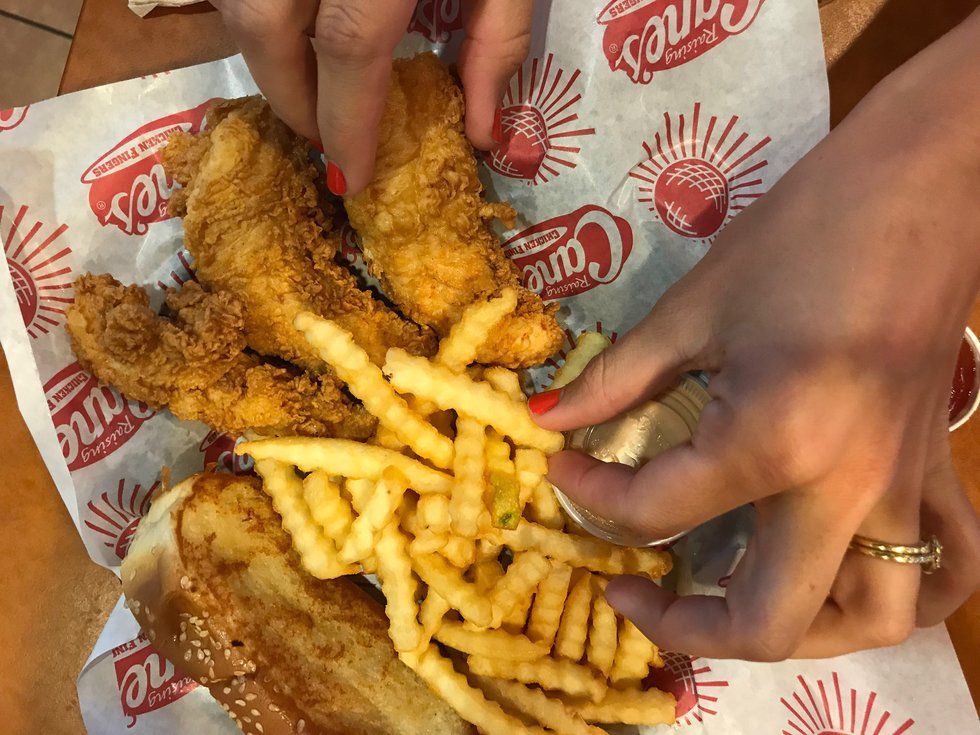 I'm on the Canes side of the Zaxby's vs. Canes debate only because I think that their chicken pairs so much better with the special sauce. Canes is also very juicy in a way that Zaxby's just isn't, but because of that the tenders can get a little soggy and that's why Canes is #6 on my list.
7. Zaxby's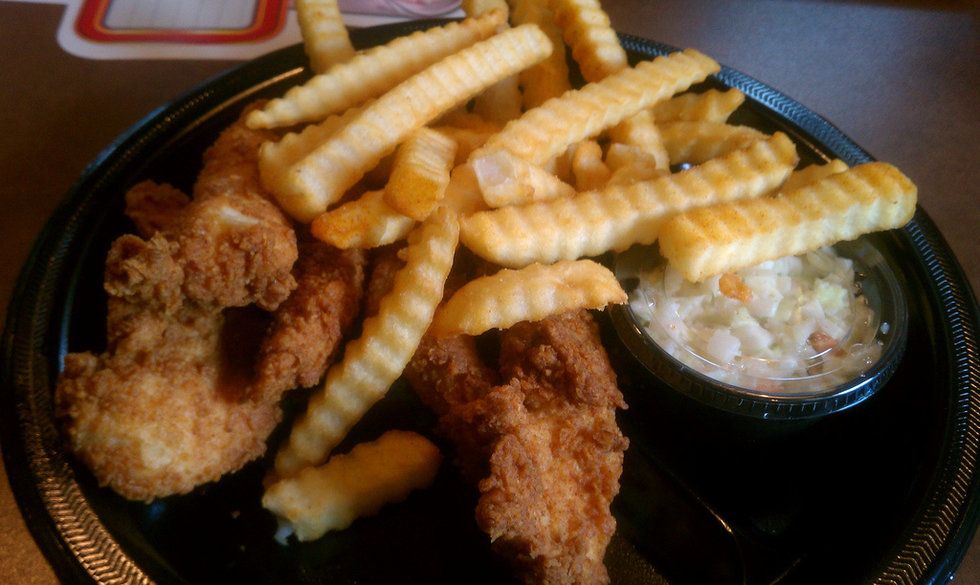 Last, and definitely least we have Zaxby's. If only their chicken wasn't so salty they could have earned a better spot on my list.
So, remember! Don't be a chicken (I'm crying laughing at myself for that one) and try these places and make your own list! But remember, don't talk to me if you think Zaxby's is better than Chick-Fil-A.