You're back, for the fourth day in a row.
Running late, you dash to the clock, punch in and then head to the dreaded floor.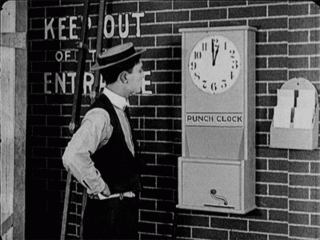 Without a doubt it will be a battle of strength to the end.
Everything awaits you: put backs, angry customers, unorganized holds and then of course, the invalid coupons.
Retail definitely isn't worth the salary. But push on, the end of your shift is only six hours away.
Begin with put backs, avoid customer interaction as long as possible.
Hangers over take you. "Where did this come from? Do we even sell this?" Then it dawns on you, it's definitely an online return. Perfect, I'll just throw this here and hope no one notices it doesn't belong.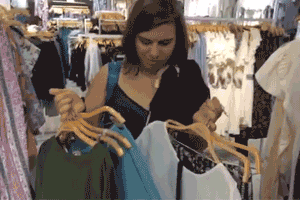 Forty-five minutes and 30 items later, your rack is empty. Amen.
Just as you breathe a sigh of relief and head to sneak a much needed drink of water from behind the register, you are interrupted. Sh*t.
"How can I help you?" you answer politely, hiding your profound thirst and budding anger.
It's a return from over 90 days ago, obviously no receipt and by the way, they want cash back, not a store credit. Just what you want to hear!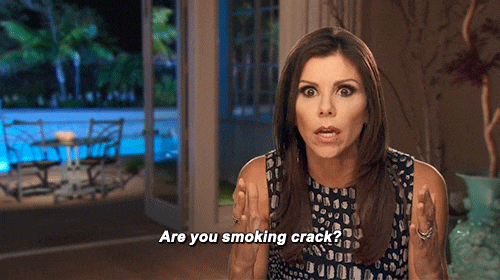 There is some story about why it needs to be returned because apparently now you and the customer are besties. Just sign your receipt please, lady.
Finally, the return is complete. You get a mere second to yourself, right as your boss gently reminds you the fitting rooms need to be cleaned.
So, in we go, the bottom of the totem-pole sales associate to clean a war zone of hangers, sweaters, pants, socks. The mounds are endless. And the sight of people trying merchandise on is even more intriguing.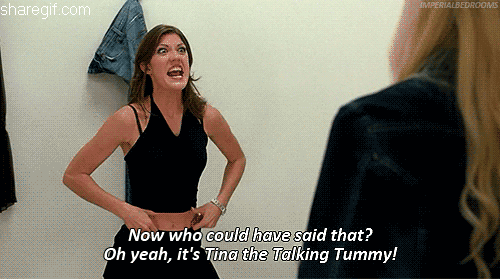 With the fitting rooms clean(ish), you must begin to ring customers.
"No, that coupon isn't valid." "No, there isn't anything on that gift card." "I'm sorry, no, I can't change the price on that." And the dreaded, "I'm sorry your card was declined."

You have become fantastic at reading your customer.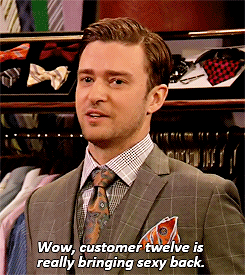 Who will be mean, who will be sweet, who will take an hour to decide if they want an item, who will wander away mid-transaction and who will try to pay $5 for a Michael Kors watch? Each customer is challenging in their own way.
Finally, your shift is over.