According to Forbes Magazine, eight percent of people who set New Year's resolutions achieve their goals. Eight. We set goals because we want to achieve something. We want to change something.
CHAARG, which stands for Changing Health, Attitudes & Actions to Recreate Girls is an organization aimed toward sparking a passion in women for health + fitness. CHAARG is currently at 30 universities with one virtual chapter and has nearly 5,000 members.
This group of college-aged girls is seeking to empower the lives of others and truly change the world. You'll be introduced to unique workout challenges, several yearly fit plans, tons of good #EATS, and a blog with tips and tricks to help you lead a happy + healthy life. CHAARG is not just a group of women to workout with. Each CHAARG girl has her own Instagram, allowing you to virtually connect with girls from all over the country who are working to achieve similar hopes and dreams.
These girls hold you accountable. When you have someone to hold you accountable, everything changes. Those goals change from resolutions to reality. Those goals are achieved. Those goals become accomplishments and then you can set even greater goals.
Join CHAARG in 2016 and become a part of something BIG. Join the movement that is reaching to spark that fire within you to treat your mind and body well. Hold onto that New Year's resolution and share it with a CHAARG girl so that you're held accountable. Allow your goals to become accomplishments.
"Ask yourself if what you're doing today is getting you closer to where you want to be tomorrow."
That's exactly what CHAARG girls lead you to ask yourself. And that's exactly why YOU should join CHAARG.
Head to www.CHAARG.com for more information on how you can join the movement!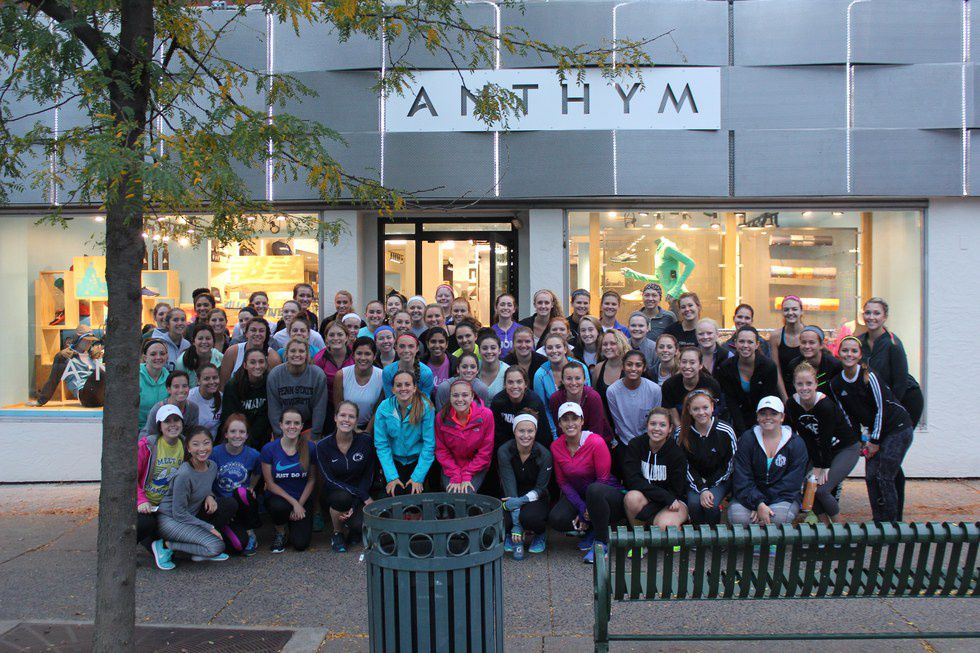 Some Penn State University CHAARG girls at one of their events!