As a warning, there will be some spoilers for Rogue One – just wanted to put that out there now before diving in. Within the last ten years, many famous A-list actors have gone from doing the type of film that made them popular to smaller roles due to age. Which is fair, as we shouldn't expect Adam West to play Batman and look exactly the same as he did in 1966. But recently, computer effects and "digital makeup" have advanced to the point of being able to make an actor much younger or much older than they are. The logical extension is essentially reviving deceased actors for roles now, as evidenced in the newest Star Wars movie, Rogue One. With all this in mind, is the idea of de-aging and animating another actor's face onto a different body a good thing for Hollywood or will it only lead to problems down the road.
In 2006, the superhero movie X-Men: The Last Stand featured an opening flashback scene set in the early 1980s. The scene involved Patrick Stewart and Ian McKellan playing characters who would also be in the present day. The studio did not want to hire two new actors for the brief scene, so the visual effects department and makeup department worked together to make them look younger on camera, then go back through with CGI and adjust things as needed. The result was rough, but not overly noticeable. This jumpstarted the movement to figuring out how to convincingly de-age an actor, with films like Watchmen using practical make-up and minor computer effects. However, the digital de-aging idea became major news when in 2010, Tron Legacy featured Jeff Bridges reprising his role from the original 1982 Tron and playing the villain CLU, who was to resemble the young Bridges. Each CLU scene was filmed with Bridges in costume, and a stand-in to help with the physicality of the character. From then on, actors have often had digital face-lifts to appear younger for scenes, but usually in small doses.

Marvel Studios has made a name for themselves in the digital aging/de-aging world as well. Captain America: The Winter Soldier used a combination of digital and practical makeup on actress Haley Atwell to portray Peggy Carter at age 90. Atwell was also digitally aged for 2015's Ant-Man in a brief flashback scene, albeit not as dramatically. This same opening scene also featured Michael Douglas, playing a younger version of his character in the present-day, Dr. Hank Pym. Here, the effects were similar to motion capture, as was done with Atwell in Winter Soldier – using footage from films such as Wall Street, the computer effects team was able to remove all signs of age from Douglas, making it seem as if the role was filmed in 1989 and not 2015. The following year, Marvel attempted this again, in a much more complex sequence. Tony Stark, as played by Robert Downey Jr., presents a hologram of his last visit with his parents before their deaths. Unlike the Ant-Man scene, it required the young Stark to move around more than usual, and for the older Stark to enter the scene in the end – causing the need for another actor to stand-in for the thinner, younger Stark. The scene was filmed twice: once with the stand-in and once with Downey. The two were spliced together, and the team once again used 1980s footage to help make Robert Downey Jr. look like he was in his 20's.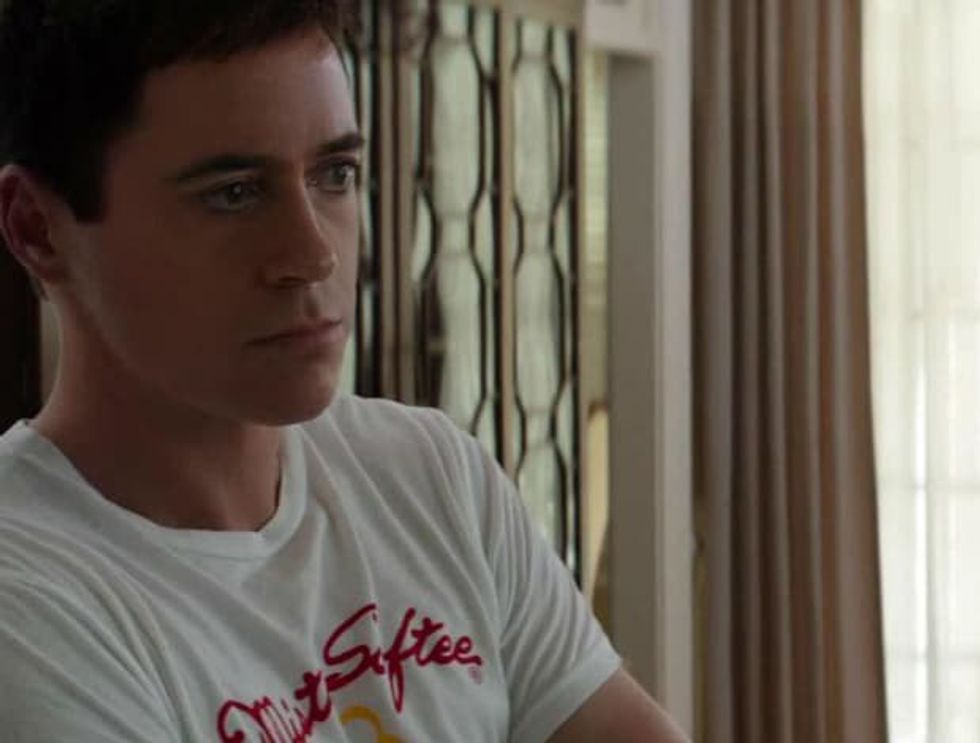 With this technology available, it has led to a new method – using dead actors in new movies. The 2016 Star Wars movie Rogue One ends ten minutes before the start of A New Hope, and in order to make things come together as seamlessly as possible between the two films, the question of how they would handle the characters of Grand Moff Tarkin and Princess Leia came up. Leia could be a simple de-aging, as Carrie Fisher would be filming the untitled eighth episode of the saga, though it would be too expensive and difficult to organize for the brief appearance. However, the actor who portrayed Tarkin, Peter Cushing, died in 1994. Instead of casting an actor who slightly resembled Cushing, as was done for the cameo in Revenge of the Sith, director Gareth Edwards suggested using another actor and digitally mapping Cushing's facial features onto him. After getting the approval from the Cushing estate, British soap actor Guy Henry was cast, and delivered all lines with a near-perfect impression. Using motion capture, Herny's face was replaced with Cushing's. The effect was nearly perfect, though of course the uncanny valley would get in the way from time to time. Actress Ingvild Delia was cast as Leia, and the face of Carrie Fisher, using footage from 1977's A New Hope, was also placed in. Cut footage was also used for certain X-Wing pilots in the final space battle, all to keep as much continuity as possible. This way, the characters would look exactly the same between the two films, as if they were filmed back to back.

So, what does this mean? Well, if the technology continues to advance, we very well could see a new film starring Marlon Brando and Charlie Chaplin. Though, it poses the question of whether or not this should even be done in the first place. Rouge One is able to get away with it because of the context and method – the actors under the digital make-up are credited, not Cushing and Fisher. However, as with any major development in Hollywood, everybody is going to want to cash in on this. The next Fantastic Beasts will feature a young Dumbledore, so what is stopping them from digitally placing Richard Harris' face over a new actor? Or even back to Star Wars – will the eventual Obi-Wan Kenobi spin-off star Ewan McGregor, or Ewan McGregor made to look like Alec Guinness in post-production? De-aging is one thing, as the actor is still alive and present to play the role. But we don't know how Bruce Lee would play a part, so we could not really have "him" in a new movie and have it be exactly the same as Enter the Dragon. A new Godfather starring Marlon Brando would suffer from the same problem – the filmmakers have no idea how Brando would play Vito Corleone. They may have a good idea, but it would still be another actor underneath. We must also consider the uncanny valley, which is where the human brain sees a computer image that is so realistic that the brain recognizes it is not. The eyes and hairline usually give it away, and would be very distracting if "Humphrey Bogart" reprised a role in a Casablanca sequel.

Despite the concerns over the use of deceased actors, this is an amazing milestone for computer generated imagery. We are able to make actors have full control of their character, without the need to cast a different actor for a flashback scene. We can blend a new actor with an older one to keep continuity between sequels and prequels. Yet if they go too far, they will run the risk of people not wanting to become actors if they can just as easily be replaced with the image of another. As with any Hollywood achievement, they just have to think about when to use it, and not let it become a "well why not" thought. If the context and story demands it, then yes, go for it and revive a dead actor. But if you can get away with recasting, then recast. Let actors play themselves at age twenty and age seventy. Just don't let the cheap route become the norm.