In recent days, a new Twitter movement has begun that's pushing for Marvel Studios to give Captain America an on-screen boyfriend and portray the traditionally heterosexual character as gay. If you ask these Tweeters who they think Cap's boyfriend should be, you'll see that the overwhelming favorite is James Buchanan Barnes, also known as the Winter Soldier, who happens to be Captain America's best friend and trusted ally.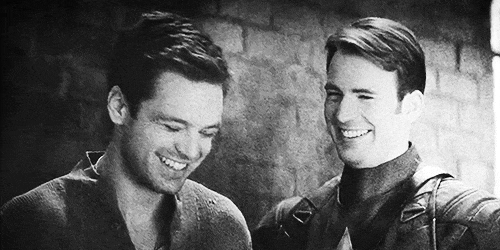 I don't think they should give Captain America a boyfriend, for a number of reasons. Captain America, in the comics, is a heterosexual man and he has always been portrayed as such. Someone wrote a tweet about how they've built up three movies worth of a relationship with a man only to have him kiss a woman he's had 7 minutes of screen time with. To this point, I ask: so what?
They've built up three movies worth of brotherly love and an incredible friendship that's transcended time (and Soviet brainwashing) itself. To do an about face now and introduce a romantic relationship between the two characters undermines the story that they've told over the past five or so years. It undermines the meaningfulness of platonic and brotherly love. Perhaps if there had been some precedent in the source material, I would definitely be open to seeing that idea unfold on screen.

I view the movement as one that chose their favored relationship arbitrarily. Why not choose Tony Stark and Bruce Banner, who have a close relationship and are often referred to as the Science Bros? Perhaps these "shippers," as they're often called, like the idea of an iconic symbol of America also turning out to be gay. I have to admit that such a revelation would be an interesting turn of events, especially in today's climate, where the LGBTQ is still too often ostracized.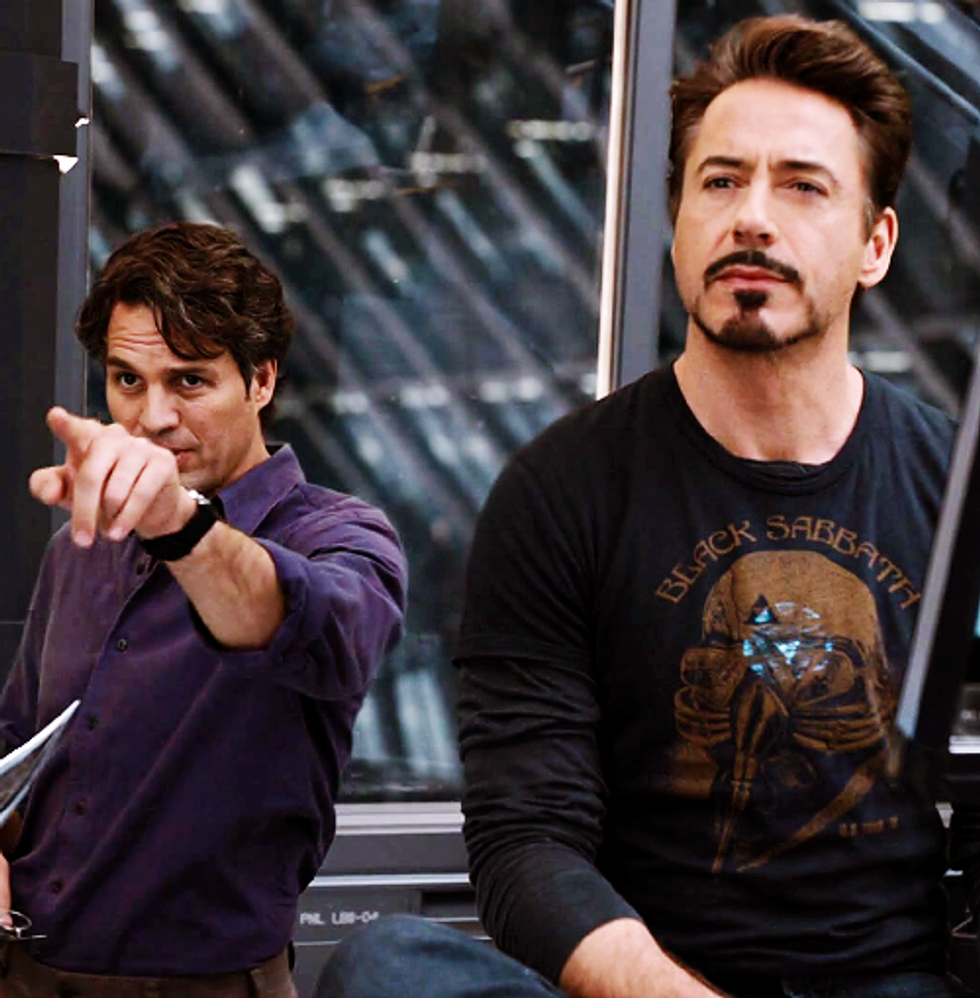 Shifting our focus to another studio in possession of Marvel characters, why not choose Iceman from the X-Men movies as the focus of a gay relationship in the mainstream superhero community? In recent years, Iceman has actually come out as gay in the comics and the X-Men comics have often been used as an allegorical device to mirror the real world struggles of the civil rights movements of blacks, gays and other minority groups.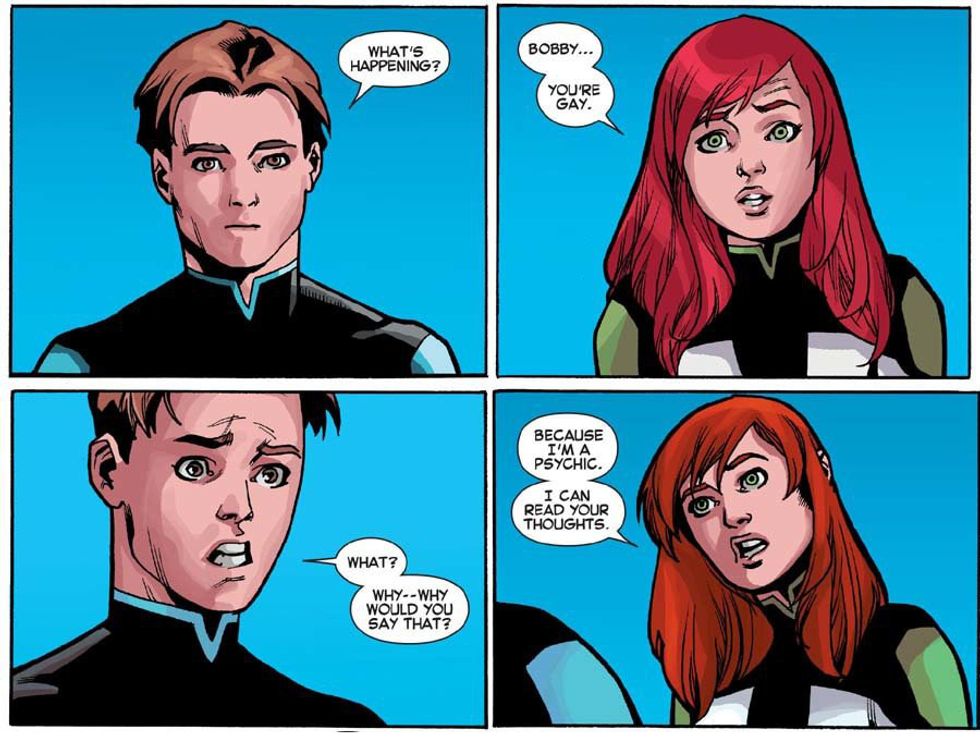 Shawn Ashmore, the actor who plays Iceman on screen, has even stated that he'd be willing to portray the character as gay. If there's any movie franchise best suited to bring a gay character into the mainstream, it would be Fox's X-Men, especially when considering the fact that the franchise boasts a number of characters who have been gay or lesbian at some point in the comics including Iceman, Colossus, Northstar and Mystique.

Looking back at the Marvel Cinematic Universe, let's look ahead to the future. Kevin Feige, head of Marvel Studios, said as recently as last July that there would almost certainly be a LGBTQ character joining the Marvel Cinematic Universe in the near future.

Additionally, where's the room in the greater narrative for a romantic story of that magnitude? By using a minor character like Sharon Carter, who has been with Cap in the comics, you can utilize their romance simply as a device that grounds Steve Rogers in a world that predominantly sees him as Captain America. That's all shes's really there for, which also opens up a broader discussion about the role that strong women play in these films.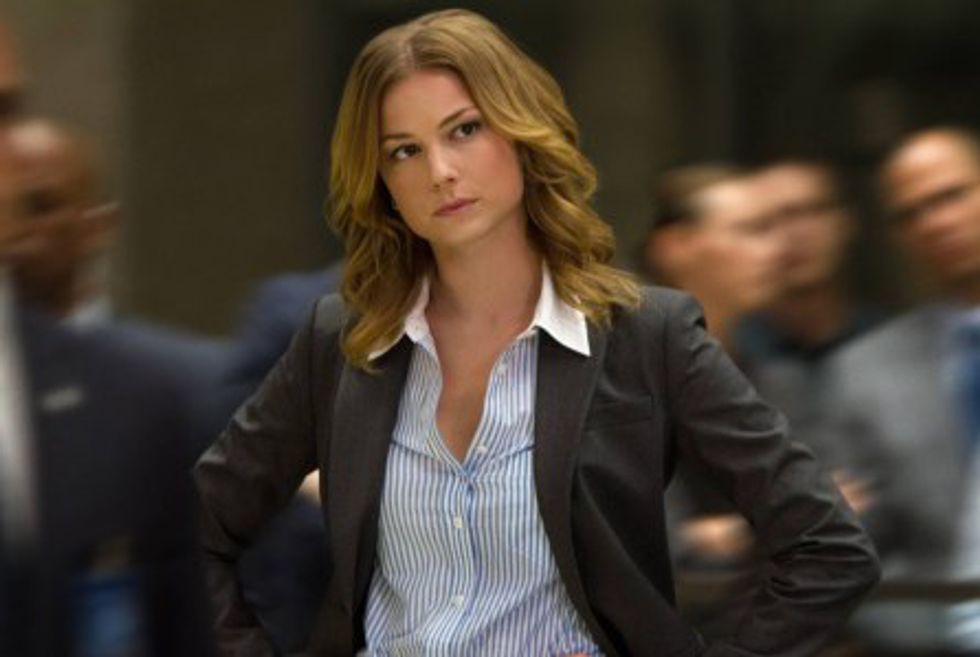 Marvel is getting better at this with Black Widow, Scarlet Witch and the coming introduction of Captain Marvel. They're also increasing their diversity with the recent additions of Falcon and Black Panther. So given this track record coupled with Feige's comments, I have reason to believe that the LGBTQ community will see representation on the big screen sooner than they realize.

To go back to the original question at hand, I don't think that Captain America should be gay for the same reason I don't want to see them eventually recast Steve Rogers as a black man. I don't want white, heterosexual hand-me-downs. The LGBTQ community is as strong and unique as it is diverse and that shouldn't be reflected in a character's retrofitted history. Rather, we should promote the creation and fostering of entirely new characters that can be just as popular as the Supermen and Captain Americas of the world, while embracing the idea that these characters can reflect more than just the typical, two-dimensional approach to comic book relationships that we've seen far too often.