"It's a travesty to turn healthy, naturally beautiful girls into this grotesque parody of femininity — and frankly bizarre that it's all done in the name of our rich Irish heritage." - Fionola Meredith, Belfast Telegraph

The echoes of JonBenét Ramsey in the present day dance world creep me out. It is not the cable show, "Toddlers and Tiaras," but at times, it is not far off. It is seen on stage, but shockingly apparent in the off-stage preparation, the makeup, wigs and more that dominate, both competition and conversation, when camaraderie and playing used to be the order of the day.
I have a mixed history. All three of my older sisters danced with the Tesse Burke School of Irish Dance growing up. I went to a practice or two, when I had to accompany a parent, but never danced myself. So I saw and didn't.

Back then, I saw it as graceful, and part of the fabric of my heritage, but never did I see it as tricked out. I know the nervousness of the kids, and the pressure and pride transferred from teacher to child, whether parent or certified.
I see mother's scolding, eyes filled with tears and big lives trying to find glory in little ones, but that is a story for another day. It's not all about the dress, for the wigs and fake eyelashes scream out for redress too.
Cleveland Feis is held every Memorial Day weekend at the Cleveland State Convocation Center. A Feis (pron. fesh) is an Irish dance competition. When standards are reached, competitors move up, eventually they are accomplished enough that they can compete in the World Championships of Irish Dance, called the Oireachtas (pron. Ore ahct tus). When a dancer is dead on, the excitement, the buzz, can be felt all around the stage. It vibrates; it transcends.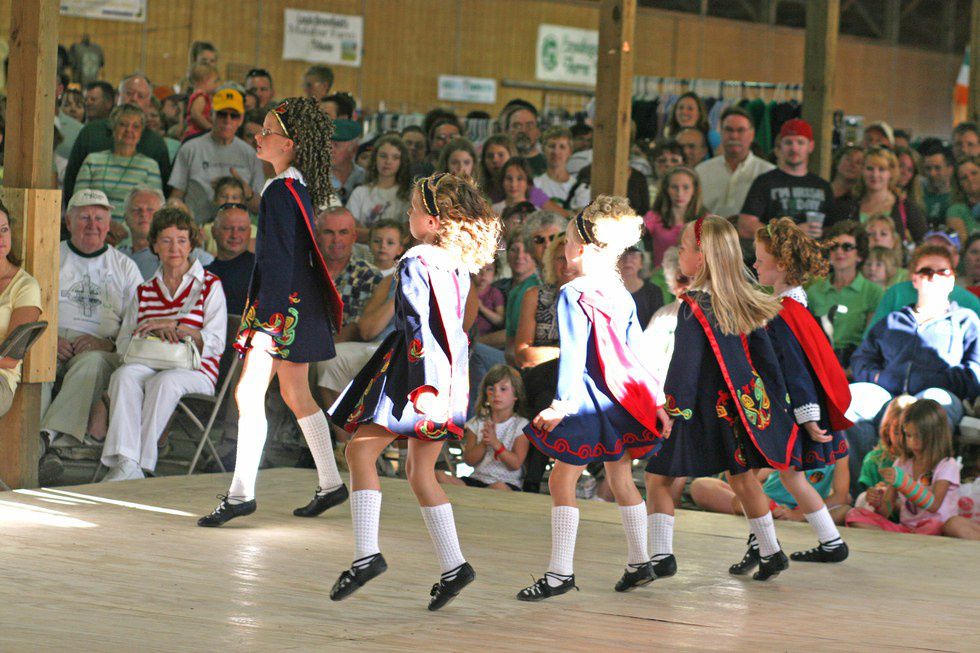 I know many of the organizers of the Cleveland Feis, past and present. It is similar to most other feis'. Dedicated and passionate about our heritage, organizers can only acknowledge the nature of the beast inherent in today's Irish dance. It seems everyone rues it, but all feel powerless to change the runaway train. Who's driving?
Until the prizes for purity outweigh the ones for glamorama, those frustrations will only simmer. You make Holy Water by putting it on the stove and boiling the hell out of it.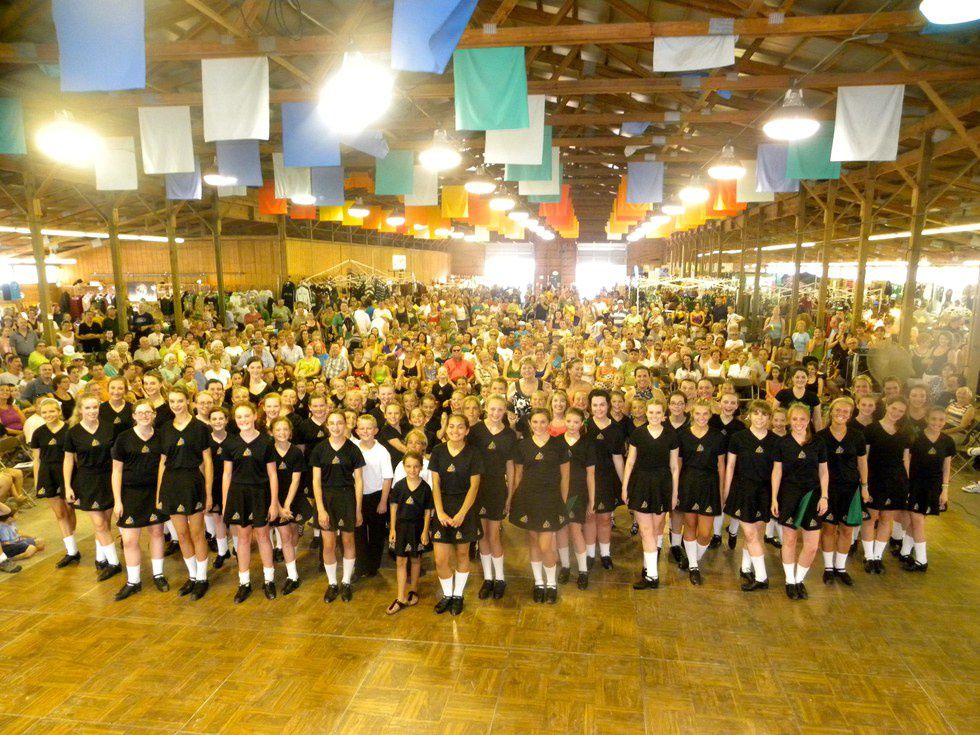 The Trophy is driving the train right now. Walk along and see the $1,000+ dresses for resale by a family whose child outgrew it in a year and now competes in another, more expensive dress, or maybe it was passed on from the tall older sister, but her sister was built differently, and it does not fit.

Salesmen are hoping for a recovery, knowing depreciation will run out before the threads do. Vendors line the outlying competition areas with wigs, fake eyelashes and cans of tan. This is not tradition; this is not the purity of the centuries old dance.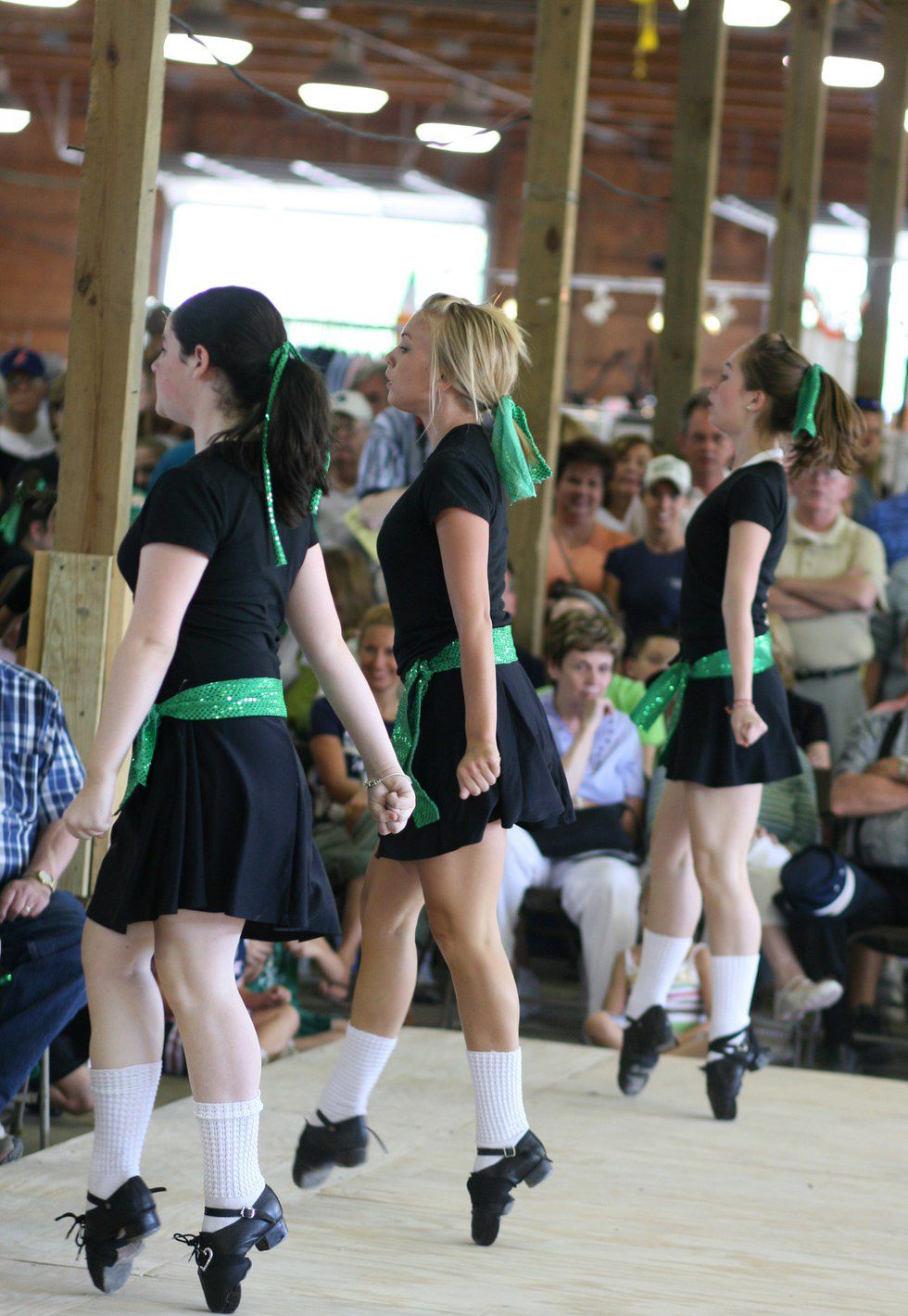 Not very long ago, in my memory, young girl dancers would get points deducted if they wore makeup. So it is very hard to understand how the pendulum has swung so far the other way, on the motivation of what? Starring in the next Flatley show? The big wigs are not worn on Broadway. Popularity, the crowd, ebbs and flows; what is tradition should not.

Kids are impressionable and want to shine alongside their friends. But where did this all start? And where does it stop? How has a form of cultural identity, so embossed with the stamps of authenticity, of "tradition", "culture" and "pure" become so embossed in fake makeup and sequins, fake hair and fake tans?

How could everything so synthetic, be considered as honoring tradition, and be rewarded with medals and trophies and prestige for what is judged the best of the day? How are the traditions of dance preserved and promoted when only the steps are even remotely similar to what was, less than a generation ago?
This is not tradition; it is travesty — expensive, mixed-message, self-defeating travesty.
Why is there no compulsory make over for the boys? In my lifetime, the only change of appearance is that boys went from kilts to slacks, almost always black, no decoration. It removed a stigma of boys in skirts. So are the boys evaluated on technical merit and the girls on makeup and wigs?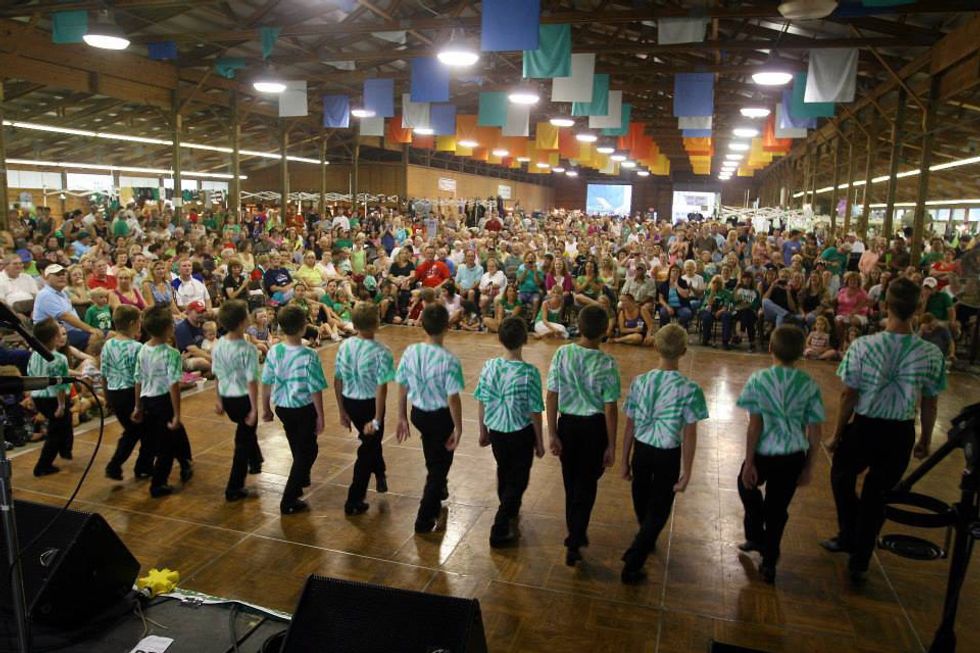 Flatley changed the Irish dance world, mostly for the better, and certainly for the exposure. But his penchant for baring his chest is often ridiculed today. In Irish dance, there is a lot to admire, a lot to pass on, and a lot to cherish. But every fiery rage needs a bucket of water now and then to control the direction of the blaze.

Students can learn for the fun, for the exercise, to meet new and old friends or share their Irish heritage – judged competition is only for those who want to be so judged. Balance, coordination, foot speed, overall core strength, confidence, maturity, how to interact with fellow competitors and adults and grace under pressure are just a few of the many benefits of taking Irish dance classes for girls and boys. Athletes get significant and lasting benefits, - the guy to girl ratio is greatly skewed and the relationships lessons are soft and suitable, given the age.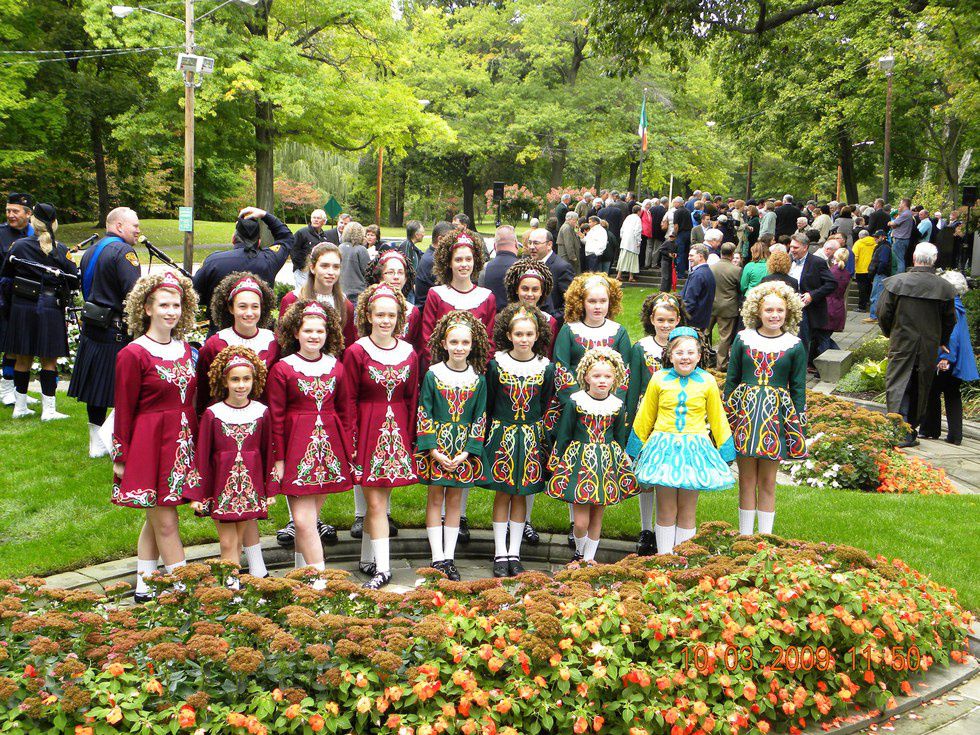 In a world scarred by low self-esteem, bullying, suicide and another school shooting, a society whose hottest, most identifiable faces are more and more people whose only claim to fame is fame itself, we cannot endorse, indeed glamorize more of the same. The benefits described above have life-long lessons. Whether on reality TV or on feis stages, substance must be returned to its throne. The Lord of the dance, must be the dance itself, not the paints and powders that fall off at first kiss.
I have pure love. It is hard to dance with the devil on your back.
My rant is over, my heartache is not.
Thank you for allowing me to share my story with you; please share your story, with me.
"Follow me where I go, what I do and who I know;
http://songsandstories.net/myblog/feed/ www.songsandstories.net www.facebook.com/OhioIrishAmericanNews www.twitter.com/jobjr
Instagram: LiveMoreLifeBeMoreIrish