Welcome back
Sign in to comment to your favorite stories, participate in your community and interact with your friends
LOG IN WITH FACEBOOK
Report this Content
This article has not been reviewed by Odyssey HQ and solely reflects the ideas and opinions of the creator.
Subscribe to our
Newsletter
Featured
My childhood would not have been the same without them.
6296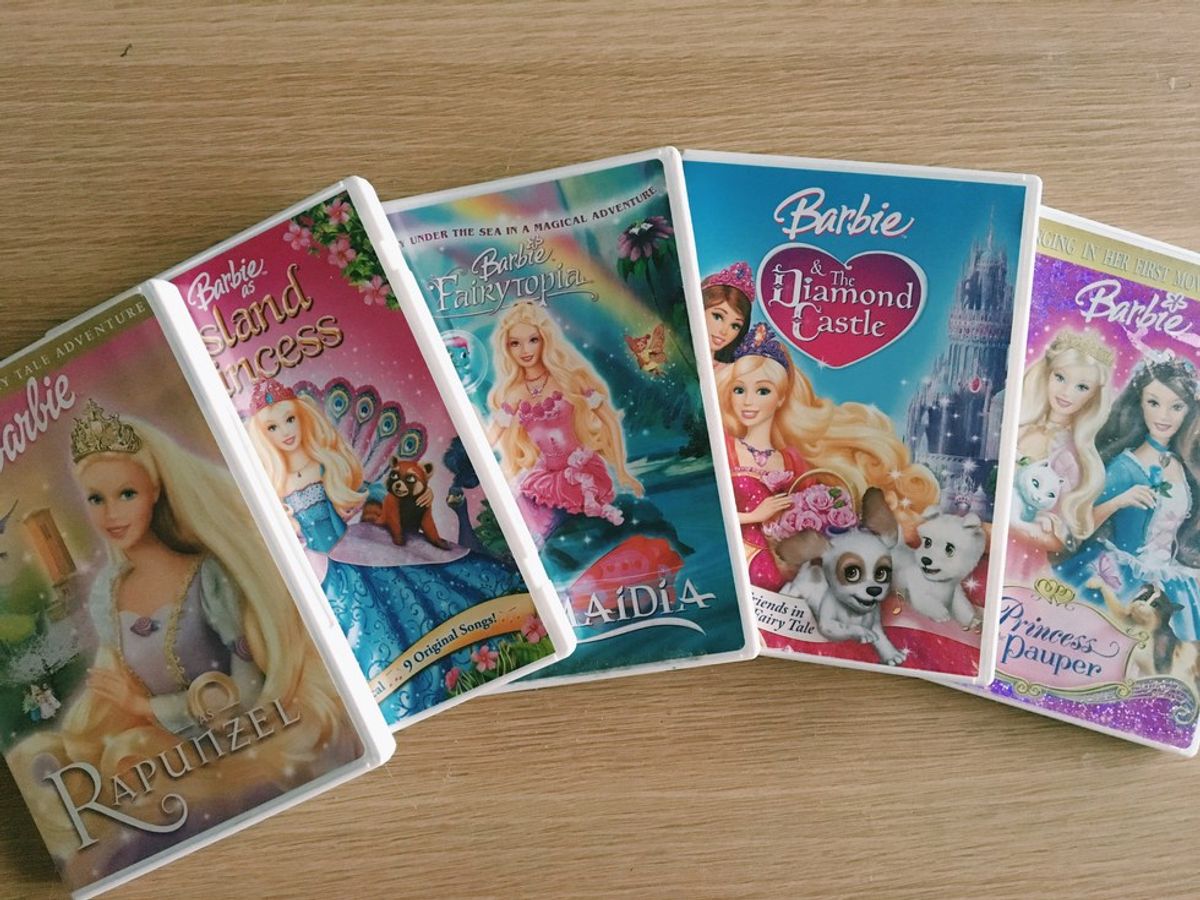 Taylor Hawk
Barbie movies were a huge part of my childhood. I mean huge. If you are like me, I welcome you to take a healthy dose of nostalgia as I explain how Barbie movies shaped my childhood. The movies...
1. Influenced my fashion sense.
I specifically remember begging my grandma to sew me a dress like the one Barbie wore in "Barbie in the Nutcracker".

2. Sparked my creativity.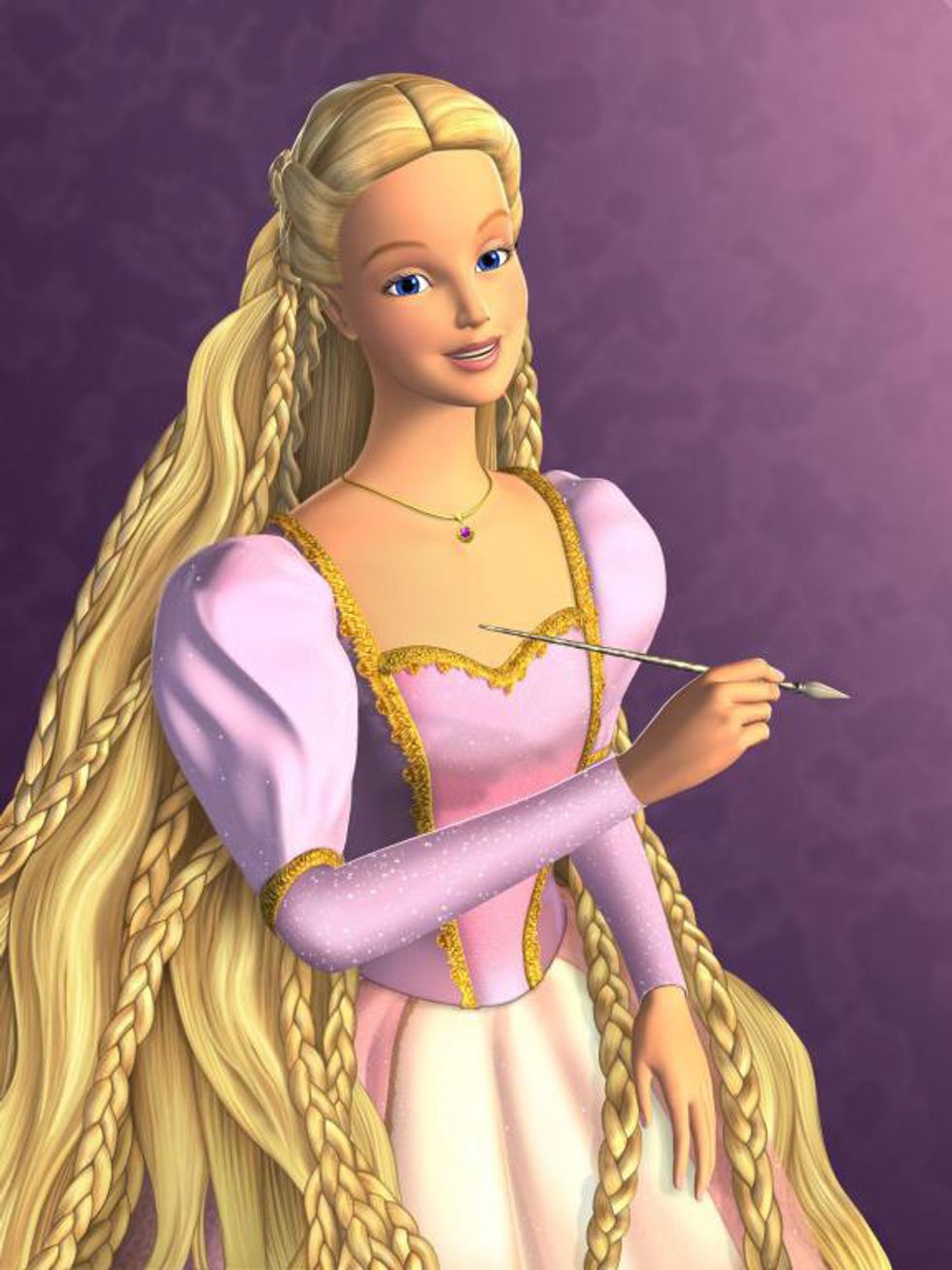 I was inspired to tap into my creative side after seeing Barbie's painting skills in "Barbie as Rapunzel". She was so talented that her paintings were literally magical.

3. Inspired me to take ballet lessons.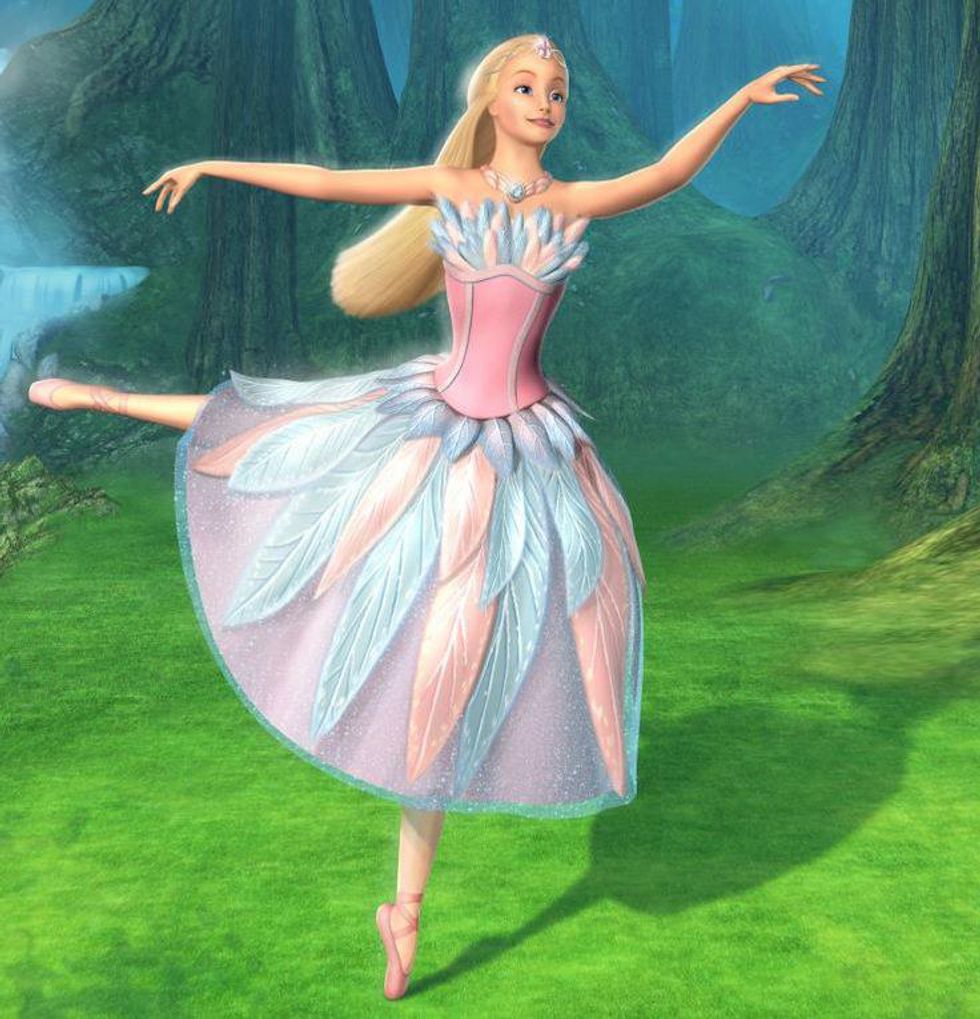 Ballet was a common theme in Barbie's movies. So, I had my parents sign me up for ballet classes. These lessons continued for more than a decade, so thanks, Barbie!

4. ...And equestrian classes.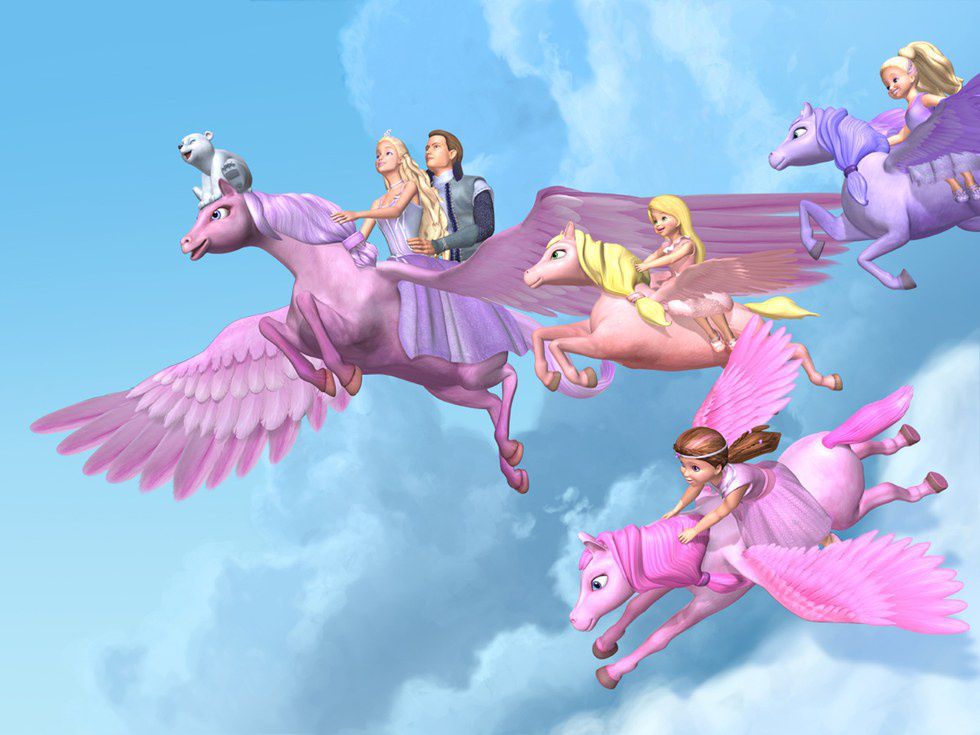 I wanted to ride a horse as well as Barbie rode a pegasus in "Barbie and the Magic of Pegasus". But these lessons did not last as long. I quit in two weeks after being bucked off a pony. So thanks a lot for the false hope, Barbie.
5. Made me believe it was normal to sing at any given time.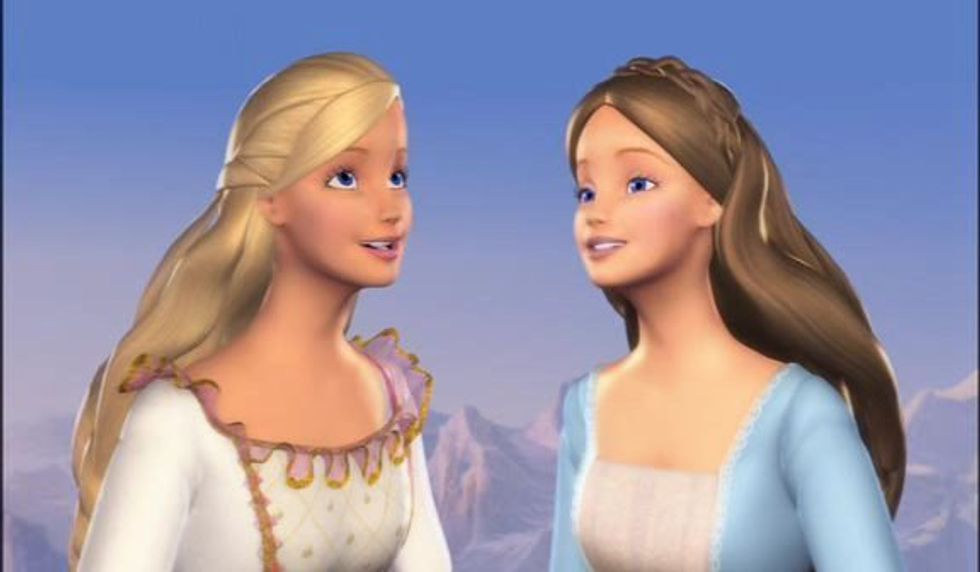 I guess breaking into song in the middle of a supermarket when you're a naive six year old is not seen as acceptable. So thank you for the delusions, Barbie.

6. Challenged my ambition.
If Barbie could be a painter, ballerina and princess, then why couldn't I?

7. Showed me how to be compassionate.
Barbie was always kind to others and always managed to save the day.
8. Demonstrated the importance of friendship.
Barbie and her friends were the original squad goals.

9. ...And the importance of animal companionship.
Barbie always had an animal sidekick. I now apologize to my cat for pinning crowns on her and dancing around the living room while pretending to be in "Barbie as the Princess and the Pauper".
10. Affected my parents' purchases.
These purchases included costumes, coloring books, crowns, castles, and even a life size "Barbie in the Nutcracker" doll. 90 percent of my Christmas and birthday lists were Barbie-affiliated gifts.

11. Taught me how to be classy.
Barbie is hands down one of the classiest ladies out there, no argument needed.
12. Secured my belief in true love.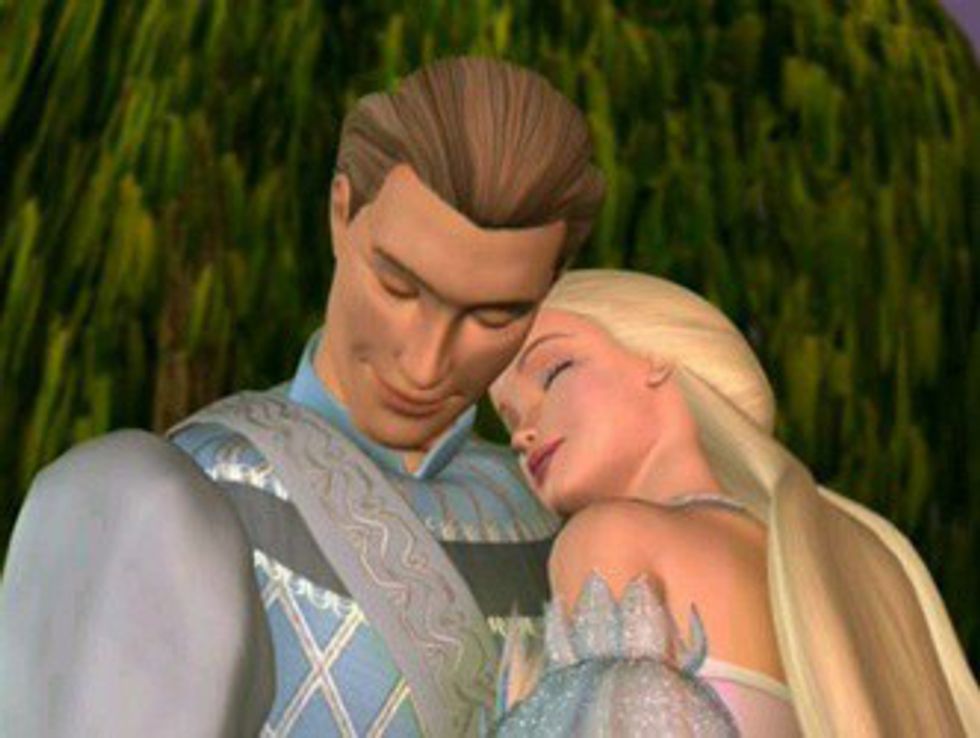 Can you say power couple?

13. Warned me to not trust men with funny hair and/or eyebrows.

This advice has served me well throughout my 18 years.
My childhood would not have been the same without Barbie movies. I owe a lot to her.
So, who wants to join me in a Barbie movie marathon?
Keep Reading...
Show less
Featured
Here's seven ways you can be an ally to the LGBTQ+ community after pride month ends.
8253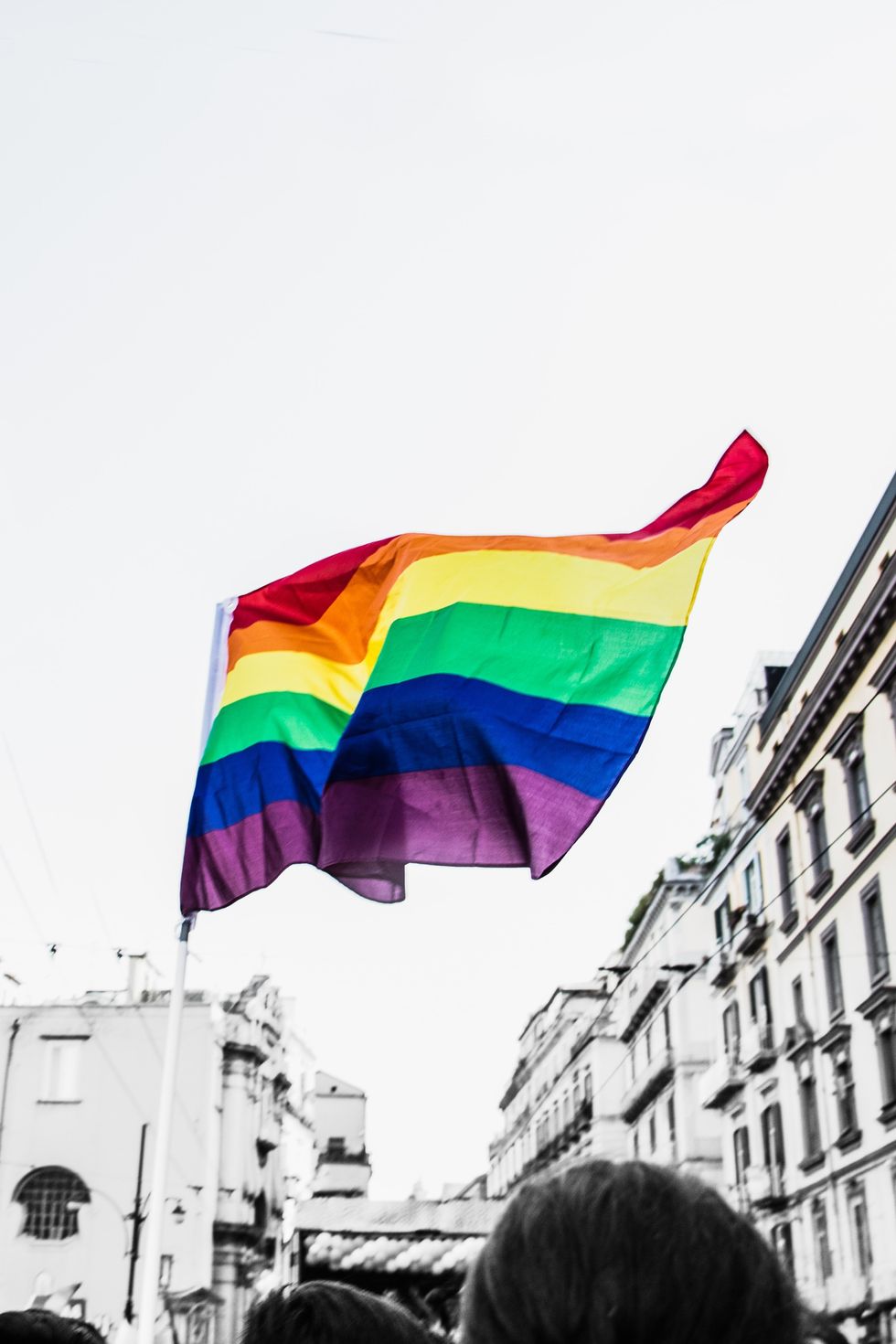 As July begins, the month we call 'Pride Month' is technically over. However, just because pride month is over doesn't mean we can't still show pride and support for our LGBT brothers and sisters. This article here will tell you seven ways to be a supportive ally to the LGBTQ+ all year round.
- Ask Questions
- Donate
- Advocate
- Research
- Be Open Minded
- Be Inclusive
-Listen
Keep Reading...
Show less
Featured
MISS SWISS - Glamour On The Go
6819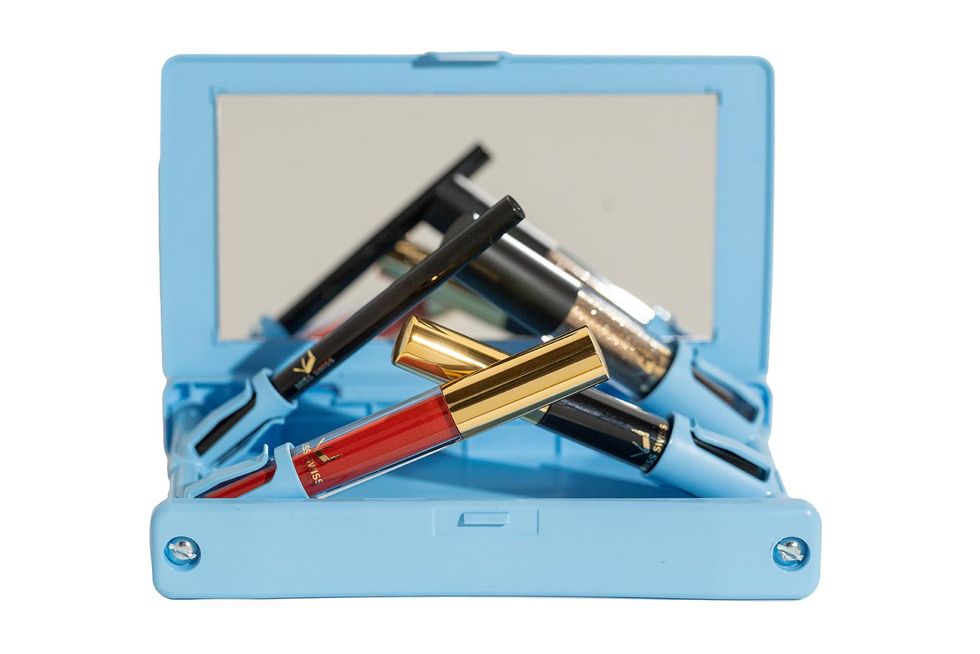 Whether I can get to the beach this weekend or I'm just at a friend's pool, I know I'll be picture ready. Fourth of July weekend following so close behind Pennsylvania lifting the state mask mandate has me anticipating many smiling faces, eager to capture the moment.
This holiday weekend I will be well prepared for any makeup disaster or touch up demand with my Blue Hydrangea MISS SWISS travel makeup case. It is the perfect case to store four of my most needed makeup products for a fun night out.
A long evening of laughing with friends and eating great food can often have your lipstick smudging and smearing. This year I plan on wearing my Drew matte lipstick by MISS SWISS. Drew is a classic, bold red that will match my festively colored outfit perfectly. No matter how many s'mores I eat, I know my lipstick will stay perfectly in place, both on my lips and in my makeup case.
Of course I have to create a dazzling eye look and MISS SWISS has the perfect product. Pauline liquid eye shadow is a gorgeous bronze color that truly does make your eyelids sparkle like fireworks. To complete my makeup look I will use my MISS SWISS pen eyeliner to create sharp cat eyes for a bold style.
Due to being an artificial blonde, my hair will not be going anywhere near water. However MISS SWISS eyeliner is waterproof for you mermaids out there.
Considering I will have one open holder left in my makeup case, my MISS SWISS Chloe lip gloss will tag along for my Fourth of July celebrations. There is a decent chance that I may want to switch to striking red glossed lips which will go perfectly over my matte lipstick and keep in theme with the red, white, and blue festivities.
Keep Reading...
Show less
Featured
When i die spread my ashes at the Bubba Gump at Citywalk
4924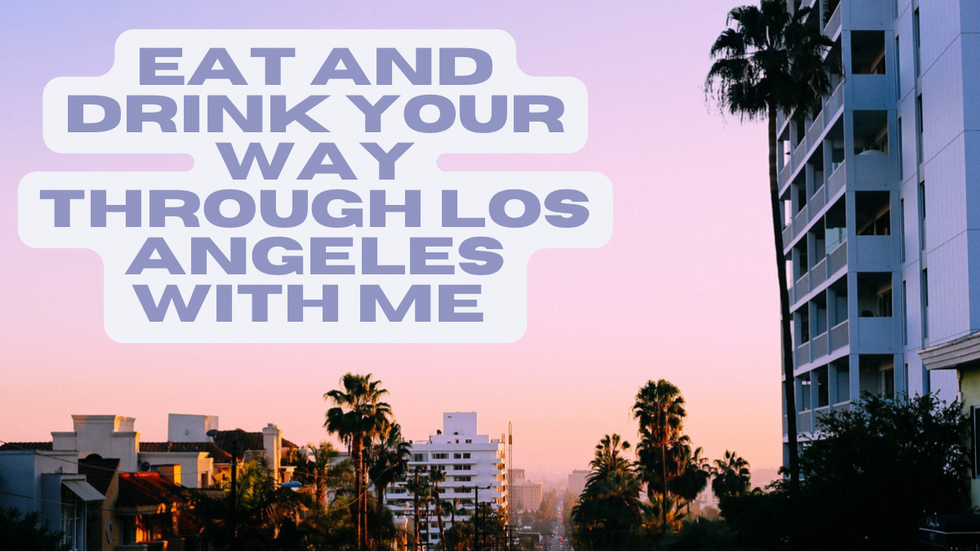 Hailey Hastings via Canva
First and foremost, I am a foodie. In any city that I am in, the first thing I want to know is where the best places to eat and drink are, and I imagine a lot of you are the same. Los Angeles happens to be one of the greatest food cities in the United States, so it's only right that I present you guys with this list. These are the best places (that I have tried) in Los Angeles to eat or drink.
Keep Reading...
Show less
Featured
You might be surprised to learn that nearly half of women over the age of 50 struggle with uncomfortable symptoms due to vaginal dryness. This is an extremely common issue for those entering menopause, but it can also affect those of a younger age as well.
4607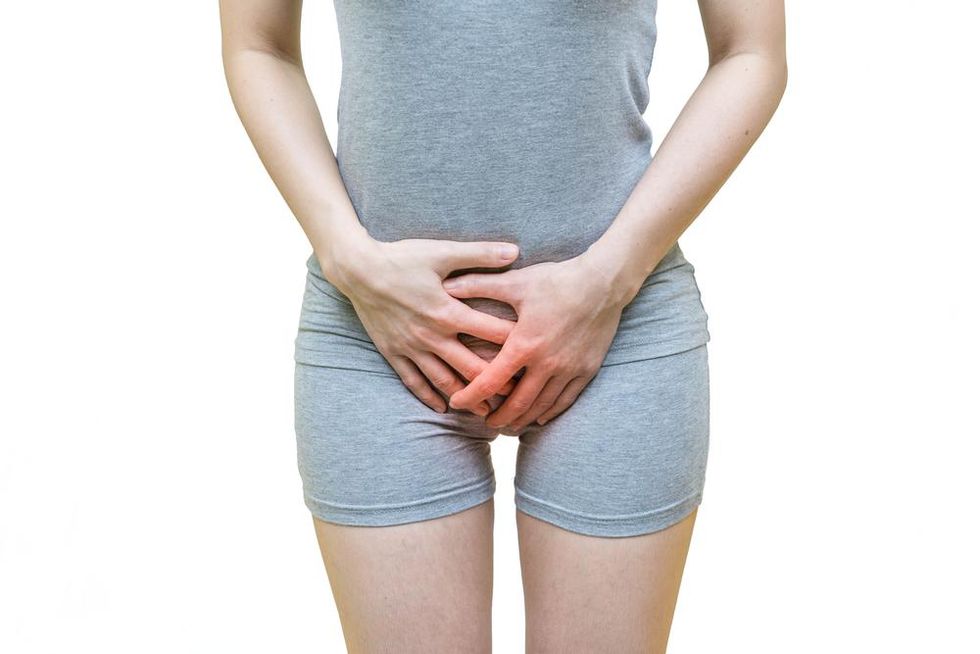 You might be surprised to learn that nearly half of women over the age of 50 struggle with uncomfortable symptoms due to vaginal dryness. This is an extremely common issue for those entering menopause, but it can also affect those of a younger age as well. Common issues like UTI's, yeast infections and medications can cause vaginal dryness but one of the big culprits for both cause and prevention is diet. Supplementing your diet with nutrients and vitamins to encourage your body to produce the hormones it needs are one of the many home remedies for dryness. There are many factors that can cause dryness and the uncomfortable symptoms that come along with it, and diet is one of the big culprits on the list. Keep reading to learn about adopting nutrition habits that both alleviate and prevent dryness!
Fatty Acids
Fatty acids like Omega 3 are great for our bodies and support a number of different body functions. These acids are included in foods like fish, seaweed and sunflower seeds. They are known to maintain cardiovascular and circulatory health and can support increased blood flow to the vaginal area which can help to increase natural lubrication. Plus, introducing fatty acids into your diet can have all kinds of positive benefits such as maintaining a strong immune system and keeping your energy levels up. Some other foods you can explore that have high levels of omega 3 are:
Raw pumpkin seeds
Canola Oil
Walnuts
Chia Seeds
Soy Products
Believe it or not, some soy products are high in compounds called isoflavones. Isoflavones are chemical compounds that show promise in their potential anti-inflammatory properties. More importantly, they are considered to be phytoestrogens, or estrogen derived from plants. Soy supplements are undergoing research to be considered as a treatment method for postmenopausal cancer, but at the basic level some women have had success supporting natural lubrication by taking natural soy supplements. Soy intake should remain low, but certain foods like soy sauce, tempeh and even chickpeas can help support vaginal health.
Daily Multivitamins
When dryness is caused by aged related drops in hormone levels, you may need to support your body to produce those hormones at a normal level again. Women's multivitamins contain essential amino acids and vitamins such as A, B, D and E which can all support and maintain natural lubrication and uncomfortable symptoms due to dryness. Vitamin A can help support healthier skin, and can help maintain your body's mucous membranes. B can support immune function, which is extremely important for vaginal health. These vitamin blends will help support your body functions as a whole!
Cranberry Juice
Pure and natural cranberry juice is a well known aid for anyone who has dealt with a urinary tract infection. Cranberry juice helps the body flush it's system out, and if your dryness symptoms are caused by a suspected UTI loading up on this slightly bitter drink might be just what you need! Not to mention it's also packed with vitamins like E and C. Vitamin E can help promote better vaginal health, and vitamin C is just good for you!
Probiotics
One of the best things you can add to your diet to improve vaginal health is probiotics. Foods like kombucha and yogurt contain microbes that are great for your gut and help support pH levels in the vagina. Your pH levels can be related to sexual health and function, and there are even specifically targeted probiotic supplements you can take for vaginal health. These foods can support your body to restore any natural bacteria that might be present in lower levels as you age.
Water!
Maybe this one is a little obvious, but make sure to drink plenty of water! If your body is dehydrated, your mucous membranes will also dry out and make things itchy, uncomfortable, painful and cause further irritation. The average person is recommended to drink roughly three liters of water a day. That's almost a full gallon! Most of us likely aren't drinking enough water in the first place, and it can help support tons of essential bodily functions including our sexual organs.
To summarize, there are a number of different dietary solutions you can explore to prevent and combat dryness. For one, try introducing more fatty acid rich foods such as fish, nuts and certain vegetable oils. Secondly, vitamins like A, B and E can help support natural lubrication and vaginal health in healthy doses. Women's multivitamin formulas are designed to give your body the vitamins it needs and might not be getting from other sources. Probiotics like yogurt are a well known source of microbes that support vaginal health. Lastly, make sure you're drinking plenty of water and cranberry juice if you are suffering from a UTI! These can help keep your body hydrated and support your body to flush out any unwanted bacteria.
Keep Reading...
Show less
Subscribe to Our Newsletter