Journals have become wildly popular via bloggers and famous instagrammers, and honestly, they deserve some attention because journals are a great thing. Although journals can take time to write out, they can tremendously improve your organization as well as help you keep track of your health, appointments, or just a simple grocery list. If you have even considered journaling and are not sure where to start, here are 13 topics to get you started.
Bible verses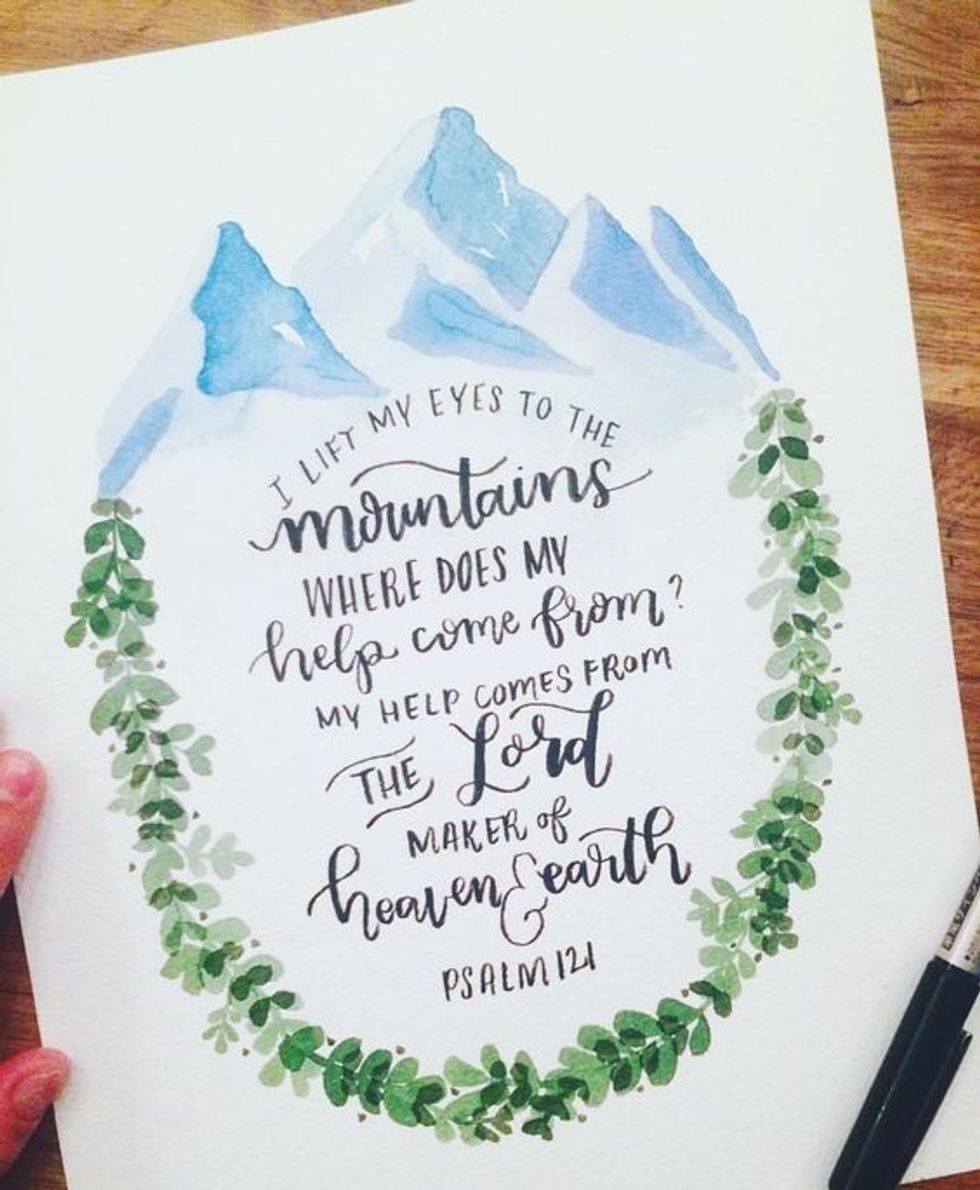 Bible verses that are important to you are a great thing to write down so you can look back and remember what you have been through! Use lots of fonts and colors to make these verses look really good in your journal.
Daily moods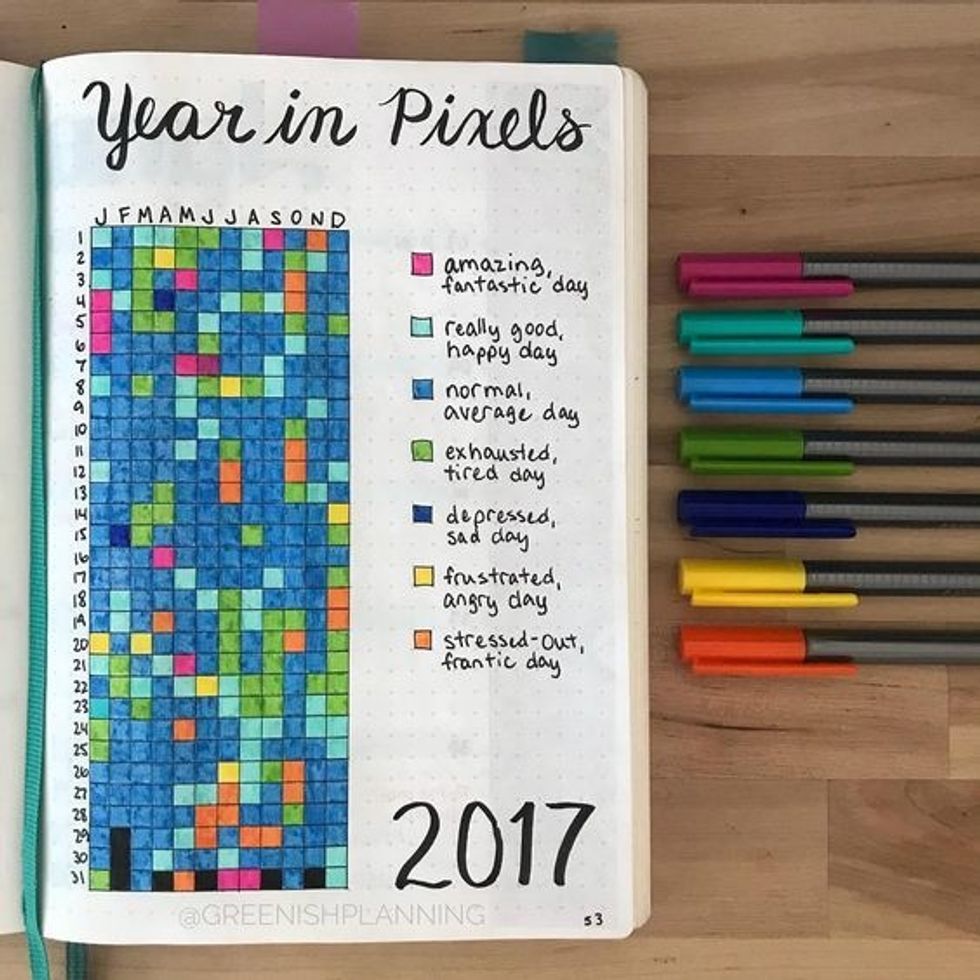 Keeping a graph or chart of your daily moods and fill in the boxes with a red, blue, or yellow pen to depict how you were feeling that day. This technique allows you to look back on a longer period of time and see patterns in your moods.
Weight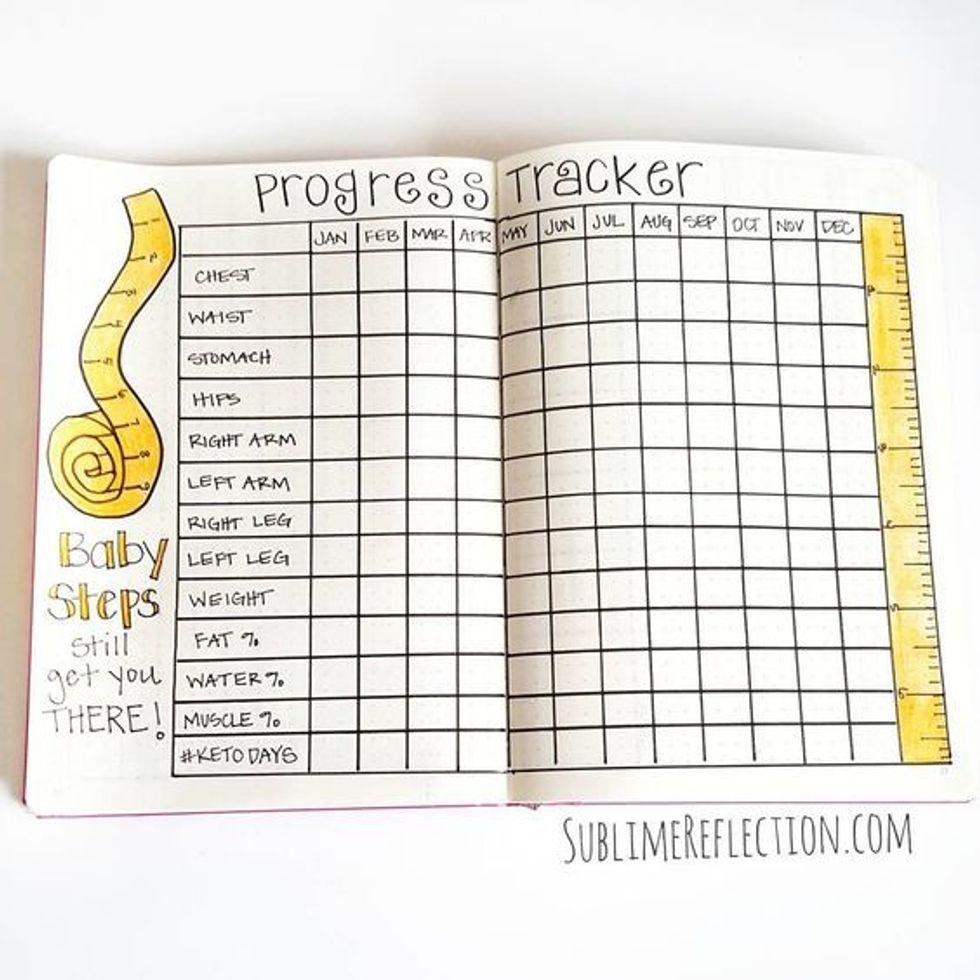 If you are on a weight-loss or weight-gain journey, a journal is a great way to keep up with your weigh-ins. Find a fun way to write these numbers, maybe make a graph and connect the numbers with lines to see a visual picture of your progress.
Grocery lists 
Big grocery hauls are a breeze with a long list and boxes to check!
Assignment dates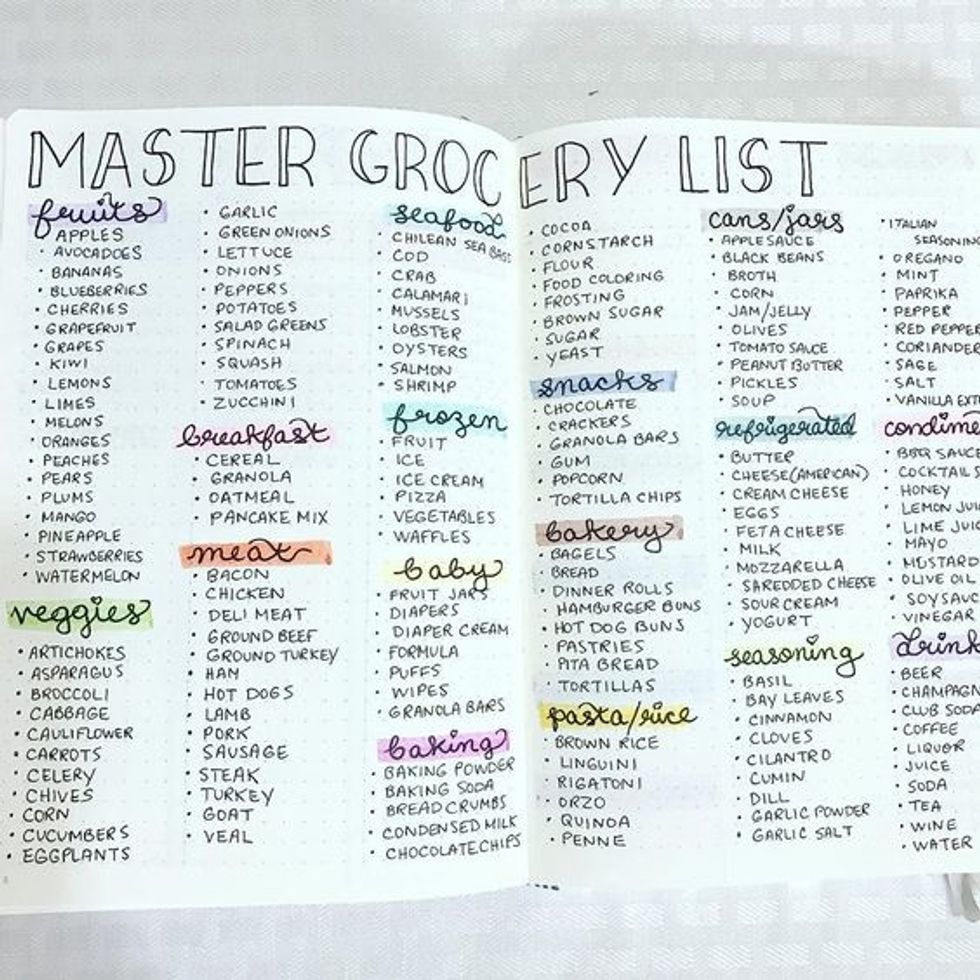 Writing down major tests, papers, speeches, etc. month by month is a productive way to be able to look at what to prepare for without being overwhelmed.
Class schedules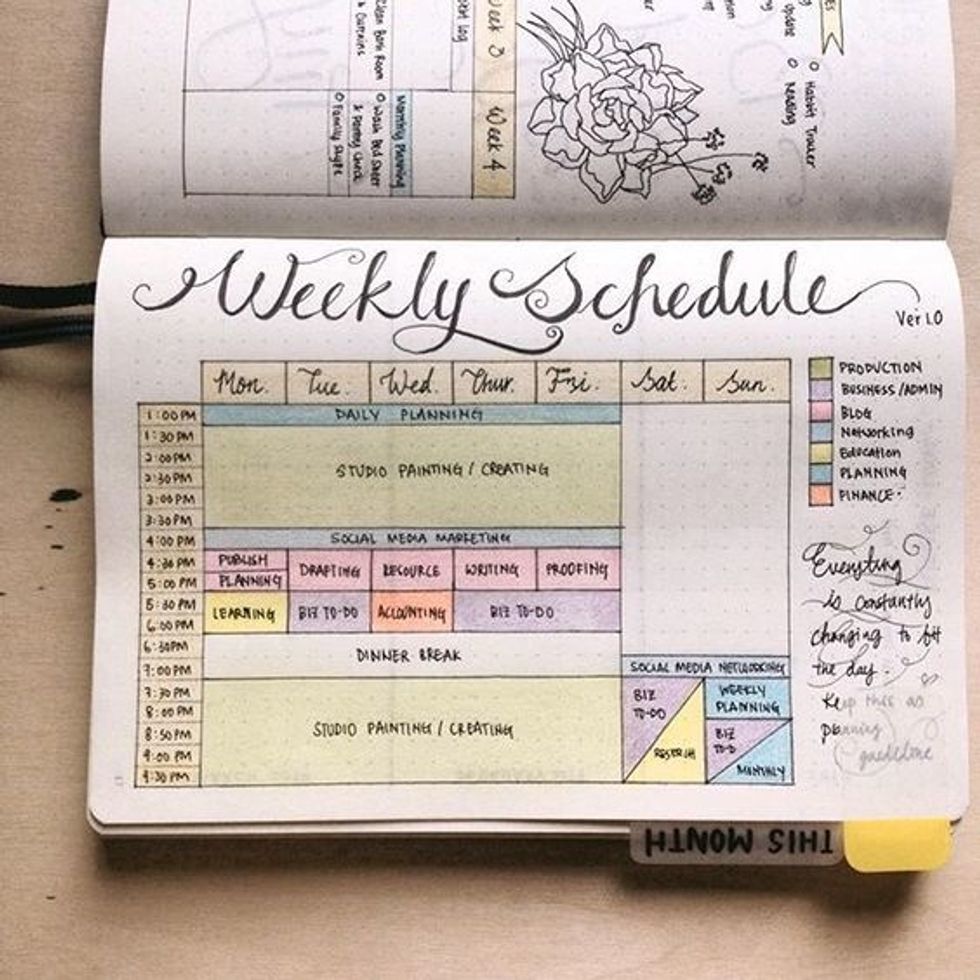 At the beginning of a semester it is easy to get confused by all the different times. With a spreadsheet and color-coated weeks schedule, it is easy to decipher between different days, buildings, and times.
Books to read/movies to watch/songs to listen to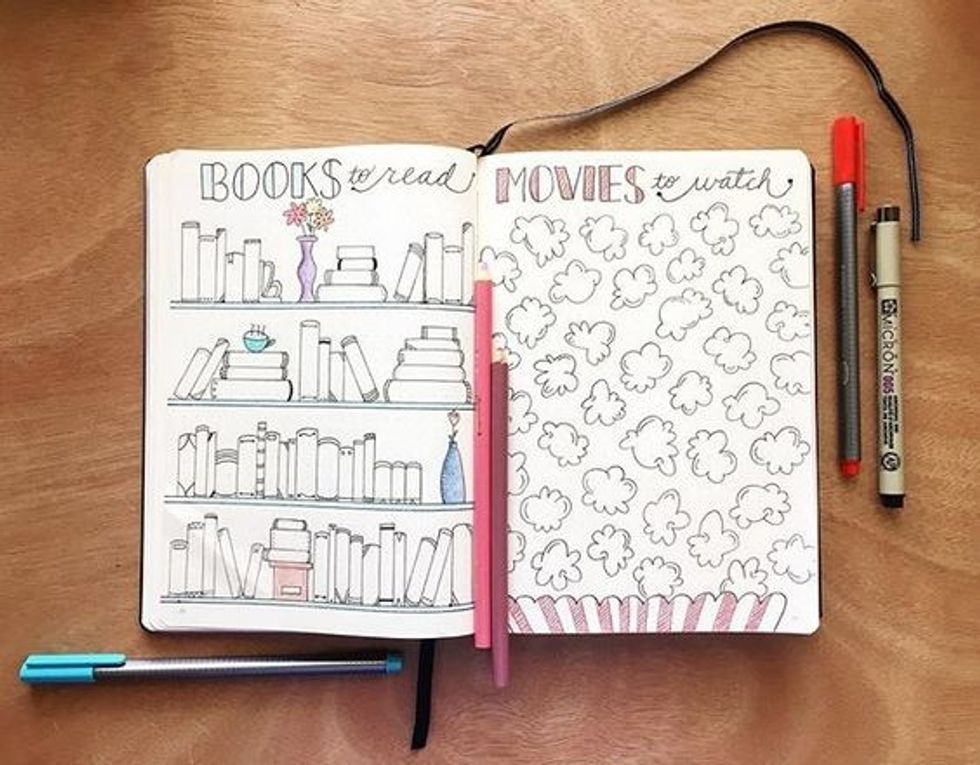 If you're anything like me, it is easy to hear a song and be like "ooh I need to add that to my playlist" and then twenty minutes later you can't remember the name or tune or any single lyric. By putting songs, books, movies, etc. you need to remember in a journal, it is convenient for when you can't decide what to watch next on Netflix.
Sleeping hours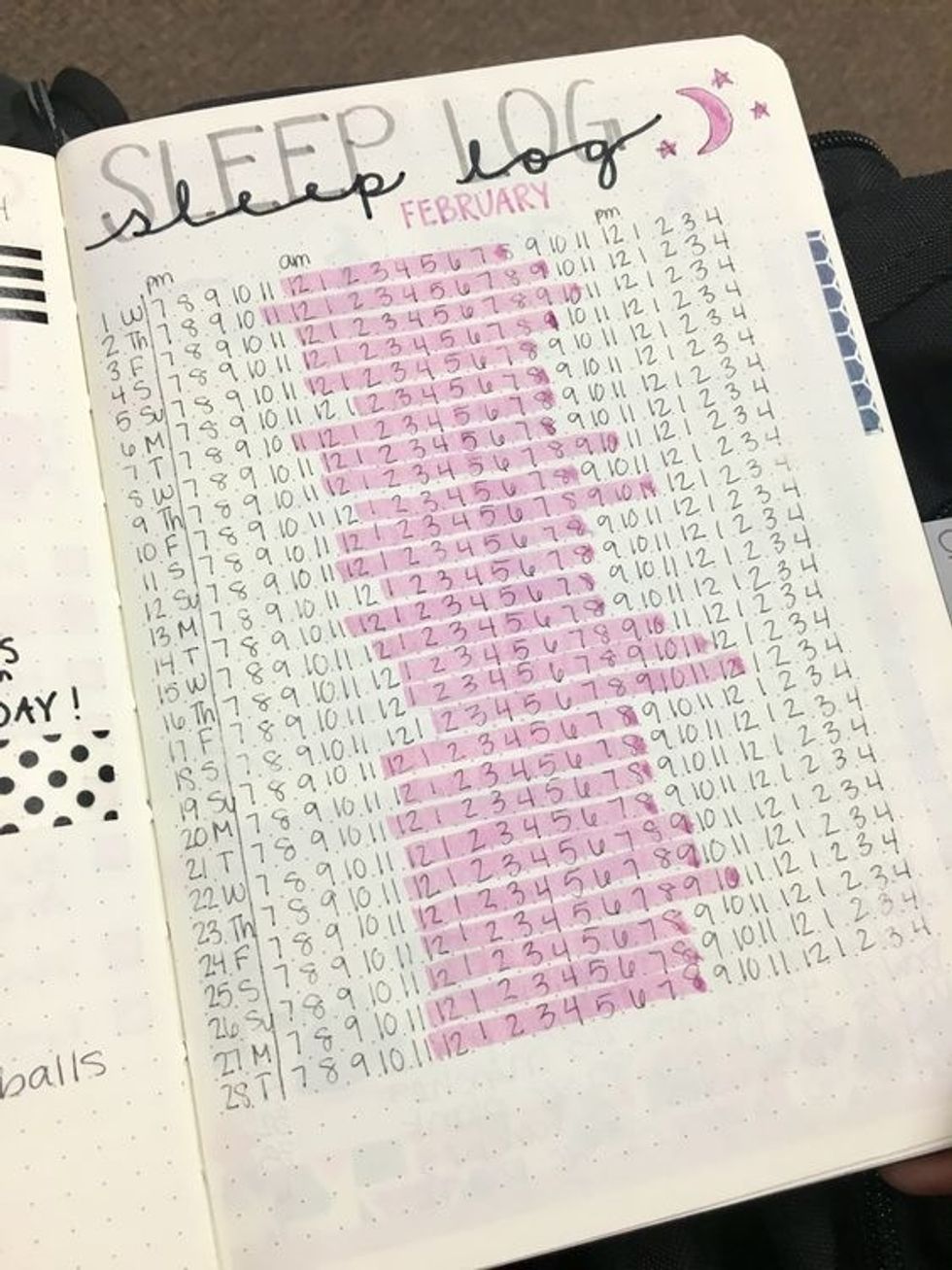 Logging the number of hours you sleep will give you a better overall view of your sleep health.
Water intake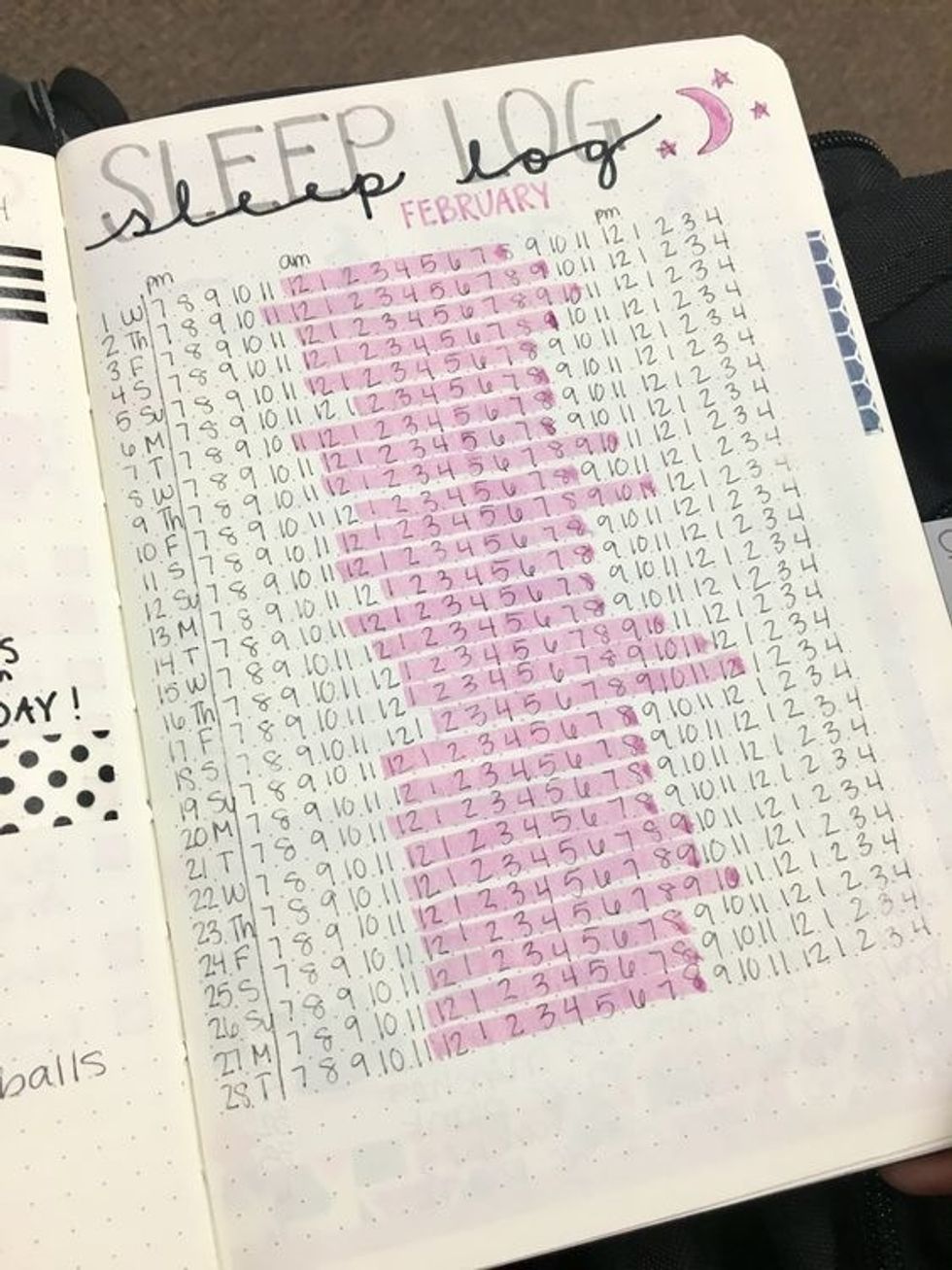 Drawing little cups and coloring them blue after drinking a bottle of water is a super simple way to make sure you are getting an adequate daily intake of water
Meal plans 
Writing down your meals for the week or even fun recipes to try will help keep you on track with your healthy eating habits, and it will help you make a better grocery list.
Steps per day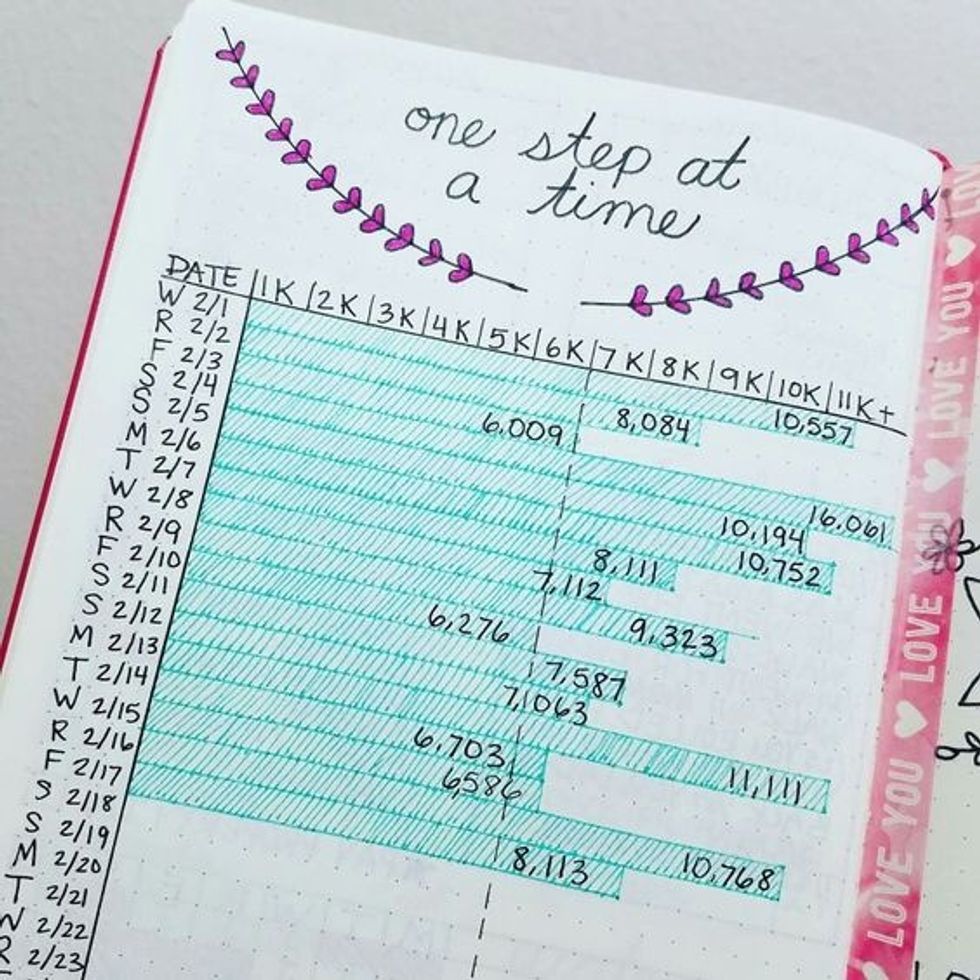 If you have a step goal, writing down how many steps you get each day is a fun way to make sure you're hitting the mark.
Birthdays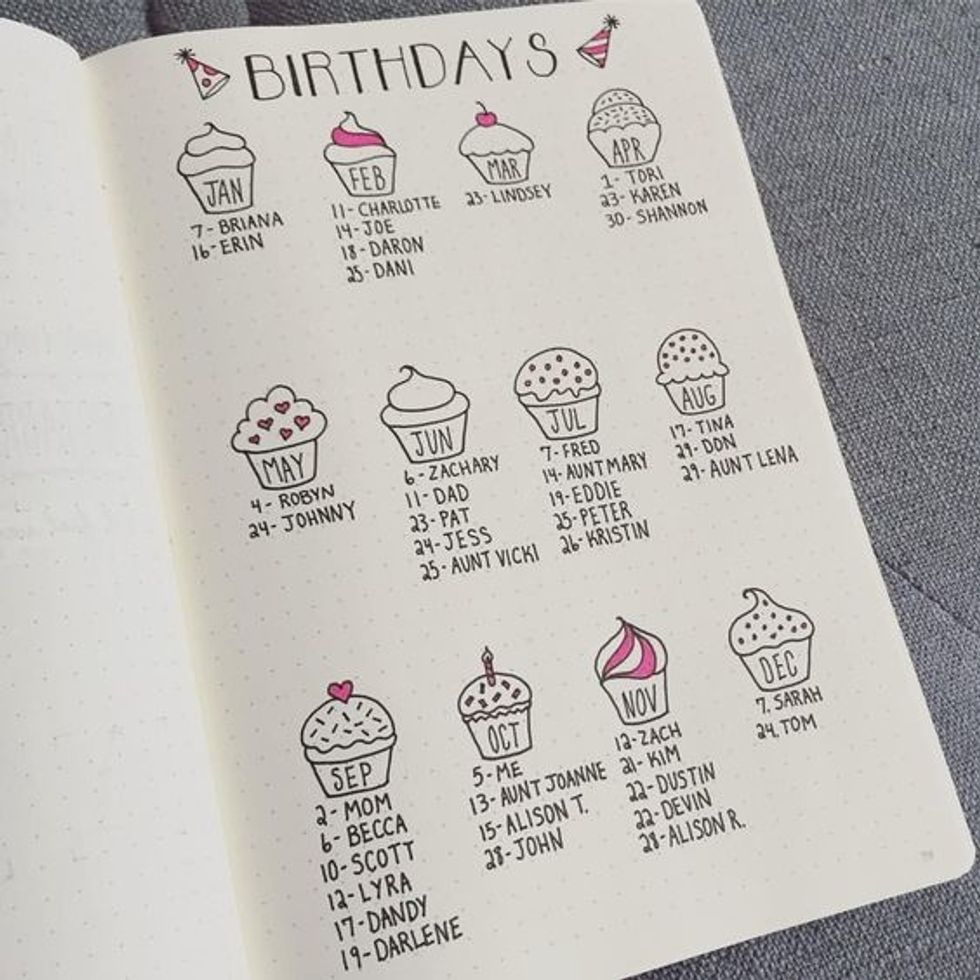 Knowing when your friends birthdays are can be a tough thing to cram in your brain. Writing them down will ensure you don't forget again this year!
Appointments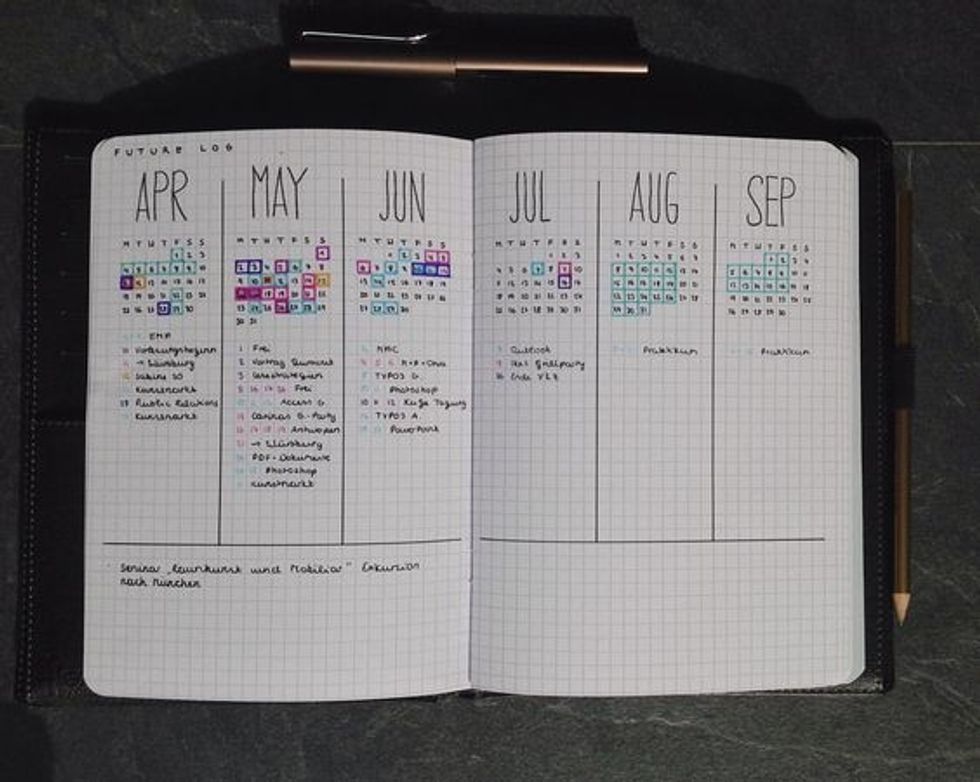 Hair, doctor, dentist, and dermatologist appointments can be overwhelming at times. Making categories of different appointments with the corresponding dates and times will make scheduling and being on time super easy.