New York Fashion week is unforgiving. There's a whole lot of breathless running around, a lot of being told "no," a ton of neck-craning and following schedules. Just from that opening sentence I am a bit turned off by the world of high fashion. I am not the most up to date on the current state of couture fashion. I can't name any major fashion designers, nor could I really tell you what is trending right now. I don't really care for fashion week, but I fancied Tyler, The Creator's Made LA show.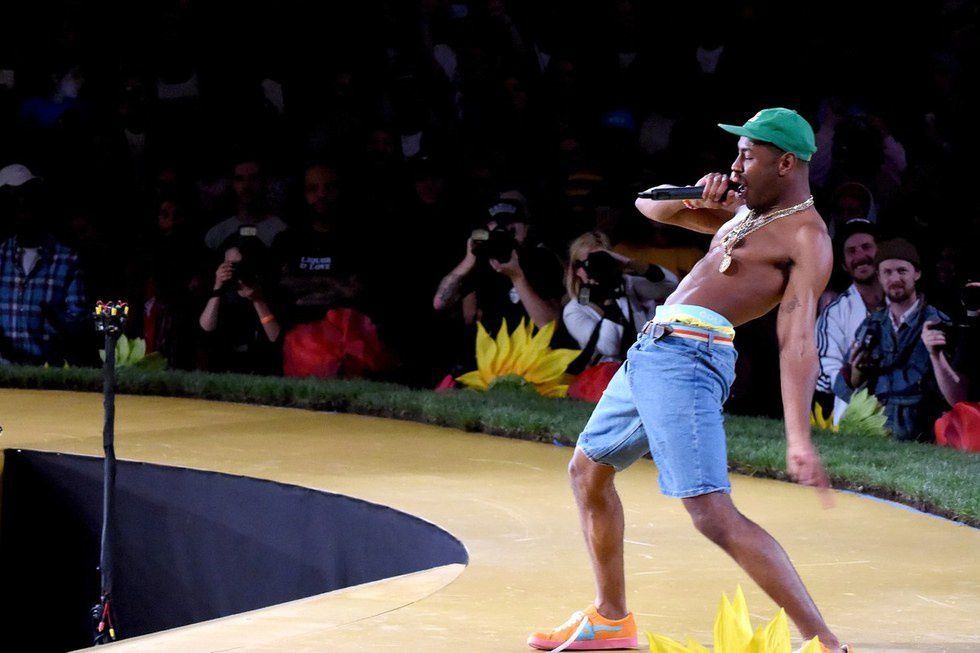 Los Angeles's first proper fashion event had Tyler's Golf Wang at its epicenter. The brand's name is a play on Wolf Gang, as in Odd Future Wolf Gang Kill Them All, his notorious hip hop collective. His clothes a colorful array of pastel and fluorescent colored hats, T-shirts, and a new line of shoes called Golf Le Fleur.
Known for his flamboyant style, offbeat sense of humor and razor sharp lyrics, Tyler the Creators debut fashion show in LA was bound to be a crowd pleaser. In less than three months, Tyler designed about 40 articles of unisex clothing and selected about half the items to display along with specially created furniture like a giant walk-in wardrobe shaped like a backpack.

The front row included Janelle Monae, ex-Disney stars Dylan and Cole Sprouse, Hip Hop artist YG, model Kendall Jenner and her brother-in-law, Kanye West.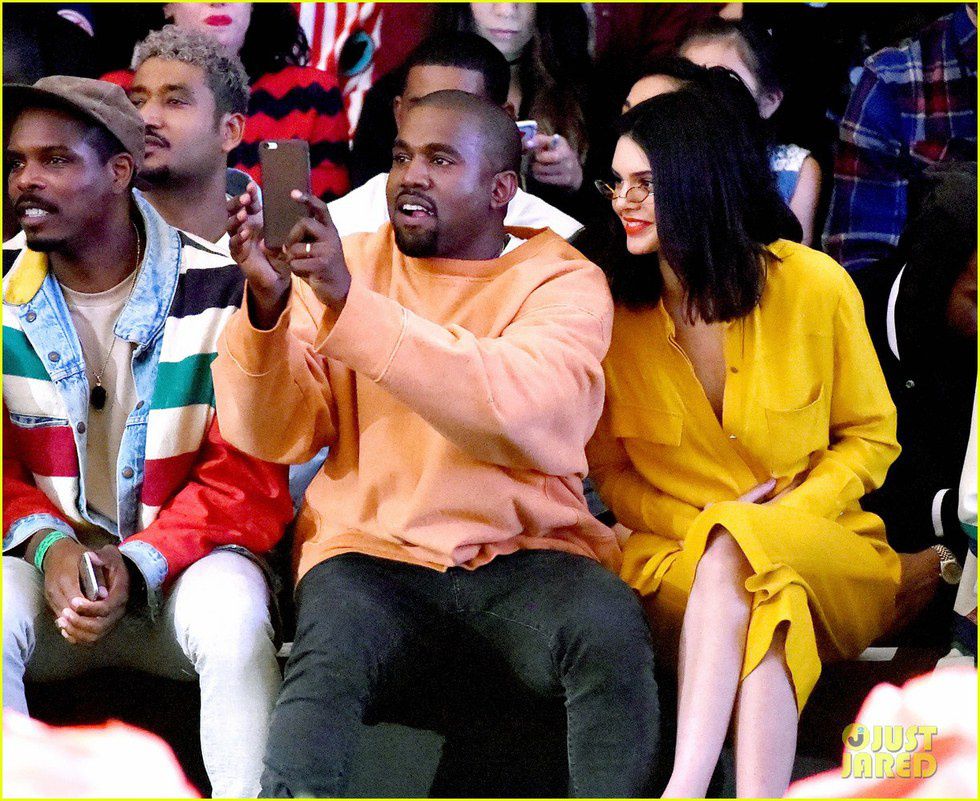 Friends and relatives / models including Tyler's younger cousin, Jackson Randall, Odd Future collective members, Taco Bennett, Jasper Dolphin and Tyler himself – strutted, skateboarded and drove mini motorized bikes down the runway. Models wore the new collection which included cheetah print polo shirts with hot pink trim and turquoise trousers emblazoned with different motifs.
Tyler does a routine in which he rises from his polka dot sheets and slips on his baby blue bathrobe, Golf Wang of course. He than begins to brush his teeth — you can see his excitement in the reflection in the mirror via live feed on a giant screen above the runway. It is a moment of pure contentment, demonstrating how committed he is to having a good time, even during a serious and potentially career-altering event.
In addition to the fashion show, Made LA had a setup called "The Stores." The pop-up shop featured over thirty designers showcasing their work. Guests were able to purchase some of Tyler's collection at the event as well.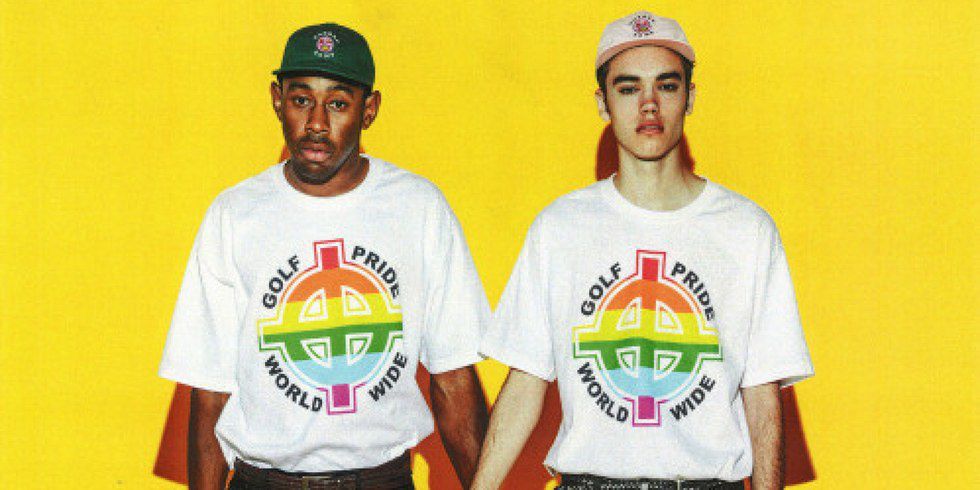 Tyler's bright separates have a solid piece of humor, but that is not the foundation of a couture collection. He is not a high fashion designer, versed in all the fabrics and garments that Viktor and Rolf, or even Hood by Air, are so famous for. Perhaps Viktor and Rolf is not the best comparison for what Tyler was doing with his debut fashion collection. In the excitement his show generated, he has a different group of peers. Instead of major fashion labels praising the creativity of the hip hop artist we saw the likes of Kanye West and rapper YG attend the Made LA show.
The idea that clothing — that the spectacle of fashion — can still generate something joyful and pure, is important. Tyler's show at Made LA, like Kanye's, was an exercise in mutual respect for customers and curious fans alike. Maybe it is even the start of a new movement of runway shows — ones outside the box of the traditional New York Fashion Week — shows that are more egalitarian, generous and loving. Fashion doesn't happen in a vacuum, and luckily, we have Tyler, The Creator to remind us of that.