For those of you who are unaware, the Varsity Plaza on West Tennessee St. has been remodeled, upgraded, and expanded. Located not far from Florida State University, it provides easy access to the 40,000+ students.
It's the perfect plaza for us college students, as it features a new mini-Target and a series of up-and-coming local and franchise businesses. One of which is BoruBoru, a fast-paced and casual restaurant with a wide selection of sushi burritos and bowls.
Parking is already a hassle in that area, as a result of the few stores currently open already, so just imagine how much more packed it will be during BoruBoru's grand opening!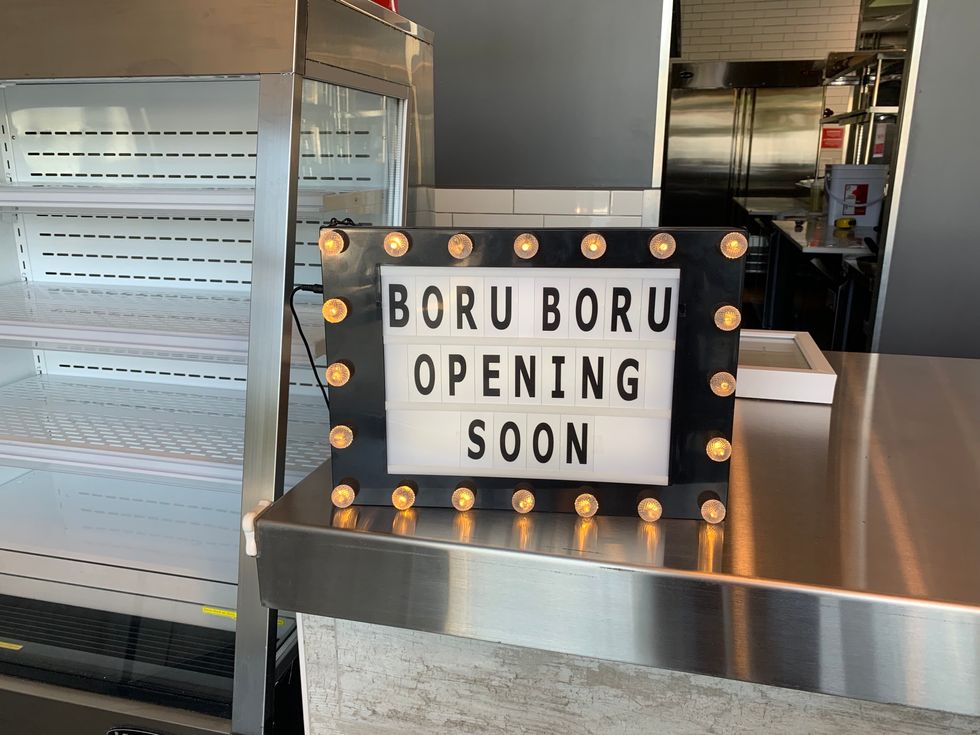 Upon interviewing Kwan, one of the owners as well as the general manager, I can say with unbridled excitement that people in Tallahassee are not ready for what's about to hit them. According to Kwan, his decision to open up a new restaurant was predominantly made when he saw the opportunity arise. Fun fact: Kwan has been in the food industry for the majority of his life, basically growing up in restaurants as his family had several. More specifically, Kwan has been in the sushi industry for since 2004, in which he also previously worked as a sushi chef over at Masa (located on North Monroe St.). Kwan is definitely not new to the game, his experience and knowledge are an advantage, in which the food and service provided in Boruboru will be unmatched.
Without a doubt, the most obvious clientele for this new restaurant will be college students. Not only is it located less than 10 minutes from Florida State University, but it will be witness to a wide amount of traffic, especially being situated right on West Tennessee Street and proximal to Ocala Road. Moreover, in and of itself, BoruBoru provides a prime location for students to hang out or even study, as there is no shortage of seating and free wi-fi. I don't know about you but the availability of free-wifi reeled me in. In regard to their seating, there are more than enough spots both inside the restaurant and outside on the patio.
In terms of the décor, BoruBoru houses an industrial yet open feel. The industrial side of the restaurant is made evident with an open and high ceiling; glossy, rusted chairs; concrete accent wall; and concrete flooring. While it may sound imposing, don't fret, the industrial interior has been paired with lightly-stained wooden tables and cloth-style benched seating. It's made more comfortable and calming when you see the twinkling lights strategically placed throughout the store!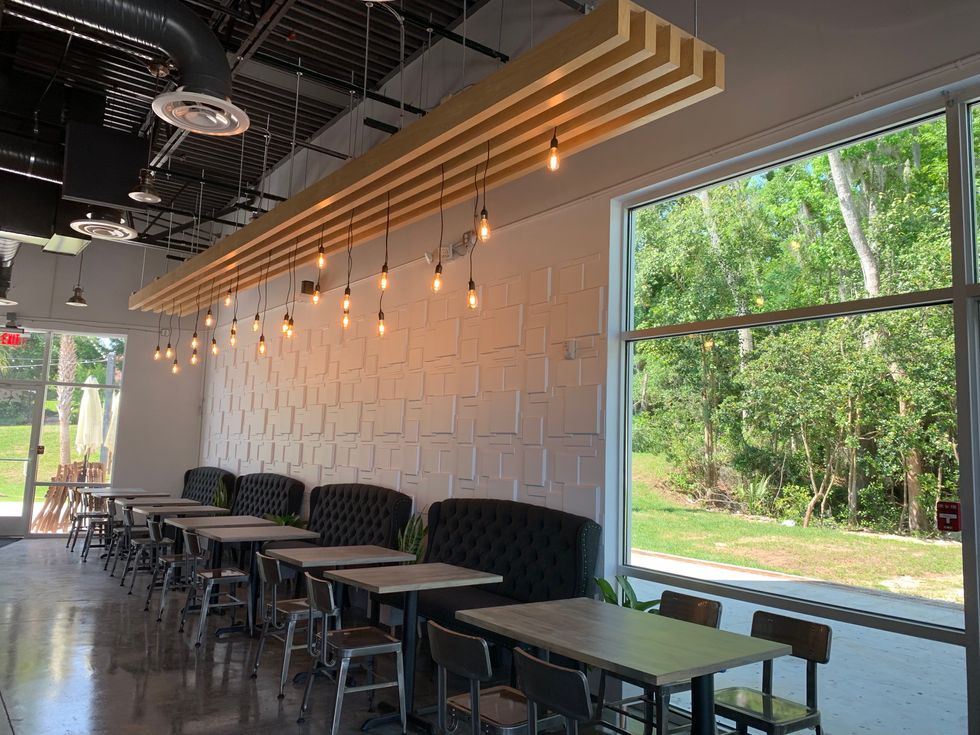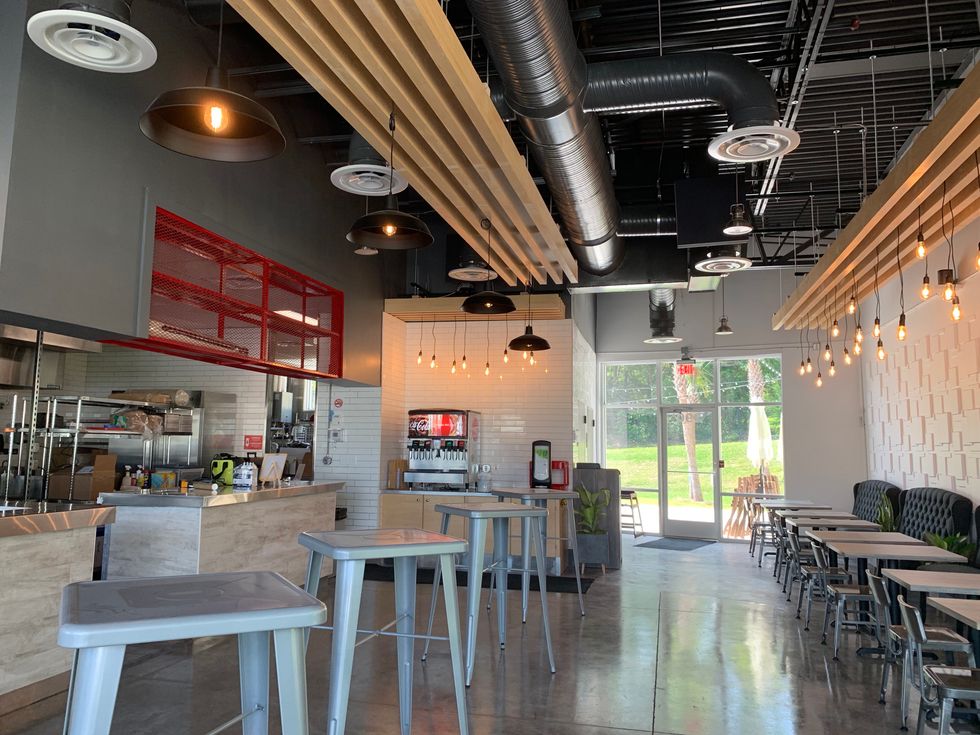 The best part about BoruBoru, besides its cozy atmosphere, is the incredibly vast menu. There's a wide selection of sushi bowls, sushi burritos, and salad bowls. I got hooked the minute I found out that they were carrying sushi burritos, what's not to love about that? They also carry the popular bubble tea drink; it's a classic and it should pair perfectly with all of the available options. In addition, due to having such a varied menu, they cater to those who are vegetarian, vegan, or gluten-free. So if you have certain diet restrictions, you can still come and dine at BoruBoru.
Kwan says his end goal is to expand the BoruBoru chain throughout Tallahassee first and then throughout Florida next. It's a large goal but depending on the possible success of the West Tennessee location, it might just be the next move! BoruBoru is projected to open by the end of April. Don't hesitate to swing by for an unforgettable experience!