All the Bright Places is a young adult novel written by Jennifer Niven about two seniors (Theodore Finch and Violet Markey) and their experiences with death, suicide, depression, etc. At first glance, this doesn't seem like a feel-good novel, and for the most part, it isn't.
Violet Markey is a popular senior whose sister died in a car crash with Violet in the passenger's seat. While everyone else is moving on and her parents refuse to talk about the incident, Violet feels alone and isolated.
Theodore Finch is an outsider; always changing his persona, trying to find a version of himself he likes. With divorced parents and an abusive father, Finch is always thinking of a way out. He has regular visits with the school counselor and pretends that everything is ok.
On a random school day, Violet and Finch find themselves on the same ledge, of the same bell tower, contemplating the same thing; suicide. Finch helps Violet off the ledge and after, she just can't seem to shake him off her. They bond over Virginia Woolf on Facebook all the while helping each other see the world in a more positive light. Through a series of events, the two wind up partners for a "Wonders of Indiana" project. Finch helps Violet get through her fear of cars and Violet helps Finch realize that life isn't that hopeless (or at least she tries). They go on road trips to visit interesting places in Indiana for their project, leaving a mark to symbolize they were there.

All the Bright Places explores the mental instability of two high school seniors. It covers heavy yet important topics like suicide and dealing with the death of a loved one after they're gone. From the reviews I had read about the book, I was wary going into it, but I do not regret reading this one bit. Many reviewers on Goodreads claimed the book was another Fault in Our Stars or even the new Eleanor and Park, which I must admit were not my favorites (though E&P was a lovely book). Others said that the characters were unrealistic and their only personality traits were their mental illnesses, which I completely disagree with. Finch and Violet were not defined by their illnesses and on top of that, suicide was not glorified (but rather portrayed in a horrible, heartbreaking light). Finch had a romantic idea of suicide because he wanted to die, there are many people who romanticize suicide as a way to make it easier to accept (Effy Stonem from Skins is a good example). Overall, this novel was touching and heartbreaking, all the while being beautifully well-written. The characters were quirky and "lovely" (see what I did there??)
If you're still unconvinced about reading All the Bright Places, here are some beautifully written quotes pulled from random sections of the novel.
I learned that there is good in this world if you look hard enough for it. I learned that not everyone is disappointing.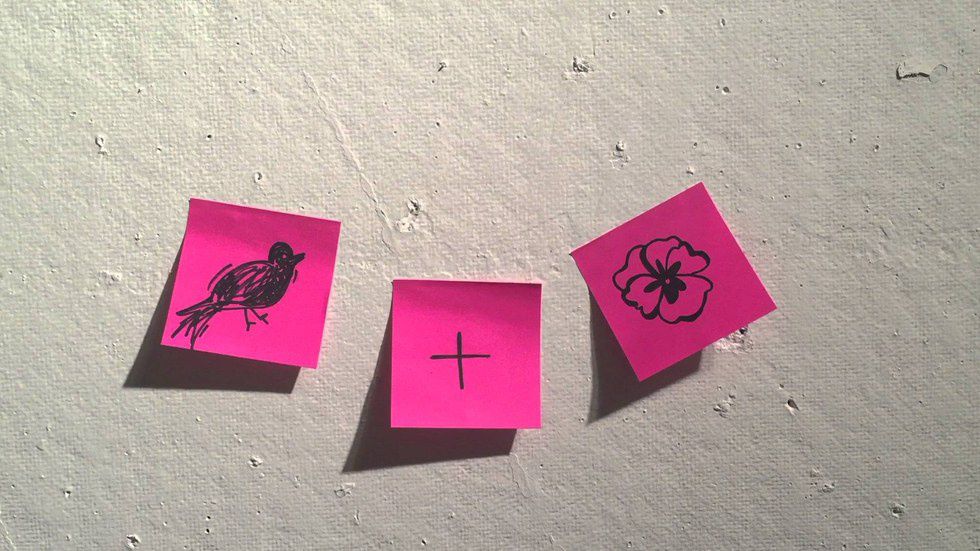 "I guess you can be yourself, whatever that means—the best and the worst of you. And they love you anyway. You can fight, but even when you're mad at them, you know they're not going to stop being your friend."
"What if life could be this way? Only the happy parts, none of the terrible, not even the mildly unpleasant. What if we could just cut out the bad and keep the good?"
"I'm broken, and no one can fix it. I've tried. I'm still trying. I can't love anyone because it's not fair to anyone who loves me back."
"I can only tell you how I felt. Ugly. Disgusting. Stupid. Small. Worthless. Forgotten. It just feels like there's no choice. Like is the most logical thing to do because what else is there? You think, 'No one will even miss me. They won't know I'm gone. The world will go on, and it won't matter that I'm not here. Maybe it's better if I was never here.'"
"It's like that stuff is happening to someone else because all you feel is dark inside, and that darkness just kind of takes over. You don't even really think about what might happen to the people you leave behind, because all you can think about is yourself."
"The thing I realize is that it's not what you take, it's what you leave."