If you love reading, chances are you like things related to books too. You like talking about books, and decorating your room with things about your favorite books, wearing literary attire. You probably also like connecting with others who enjoy these things on social media. There are numerous accounts dedicated to books on Instagram and they are all sure to bring joy to any book lover who follows them.
1. @sparknotes_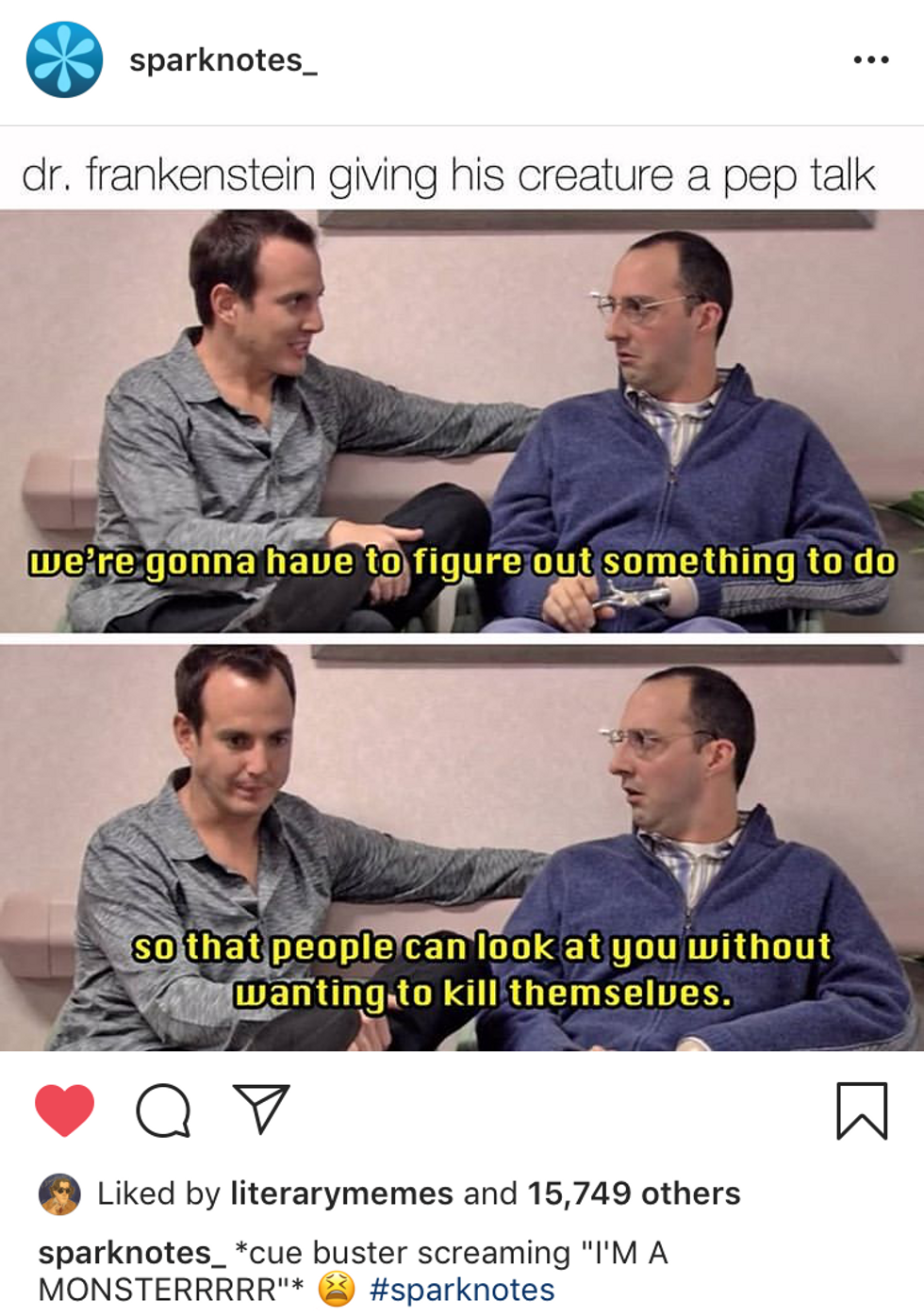 @sparknotes_ Instagram
From the literature summaries that save students when they don't do required reading comes this Instagram account. @sparknotes_ posts jokes from classic literature that any English major or classics lover would unapologetically find hilarious and can also enjoy sharing them with their fellow book nerds.
2. @outofprint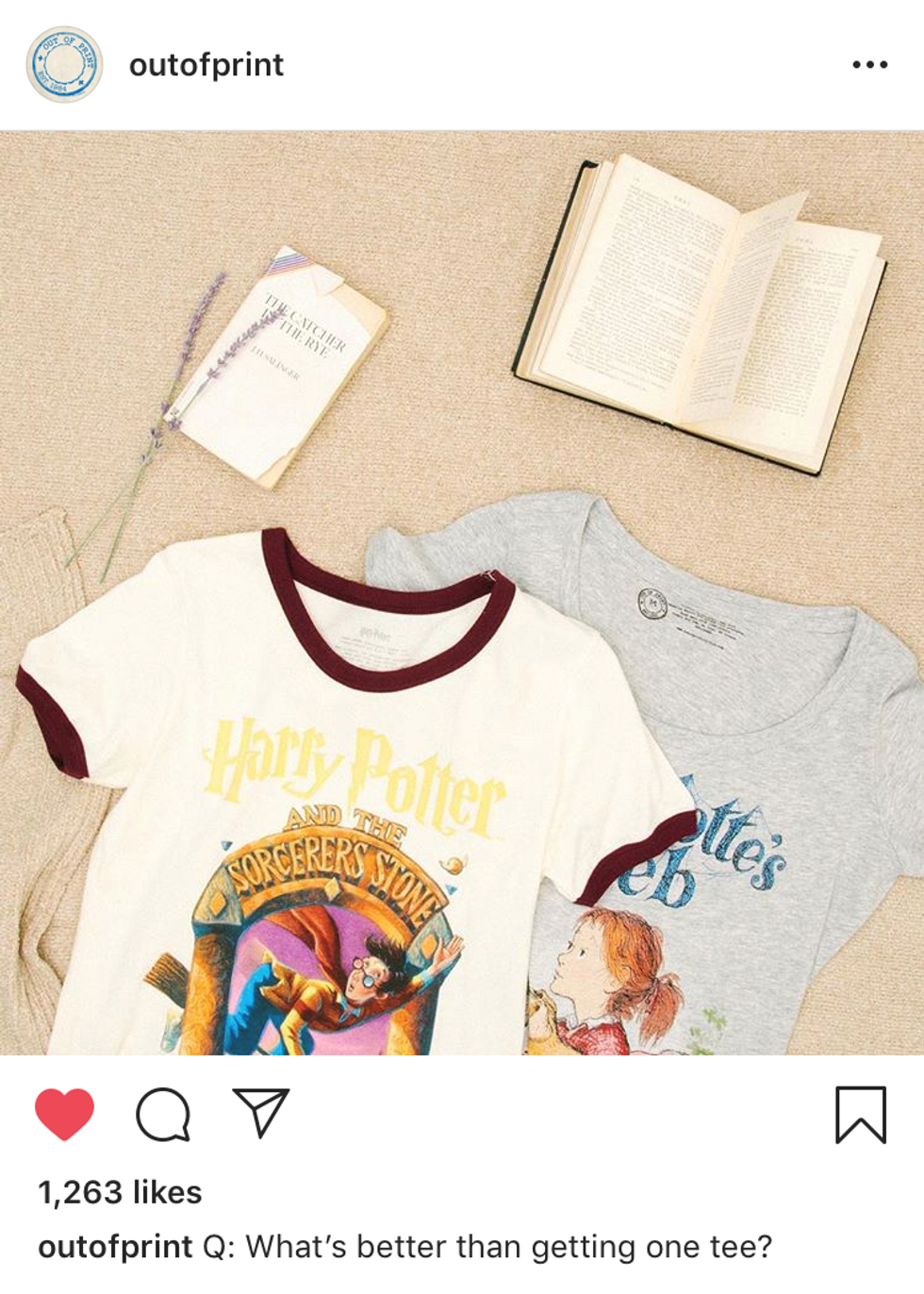 @outofprint Instagram
This account is awesome. The company sells clothes, jewelry, bags, and more inspired by many popular books. I know I sometimes have trouble finding products related to books that aren't insanely popular, like "Harry Potter" for example. This company offers so many different books though, it's a bibliophile's Heaven. Seeing their products on Instagram makes it easy to find gifts for other book loving friends or even for you when you want to treat yourself.
3. @bookbento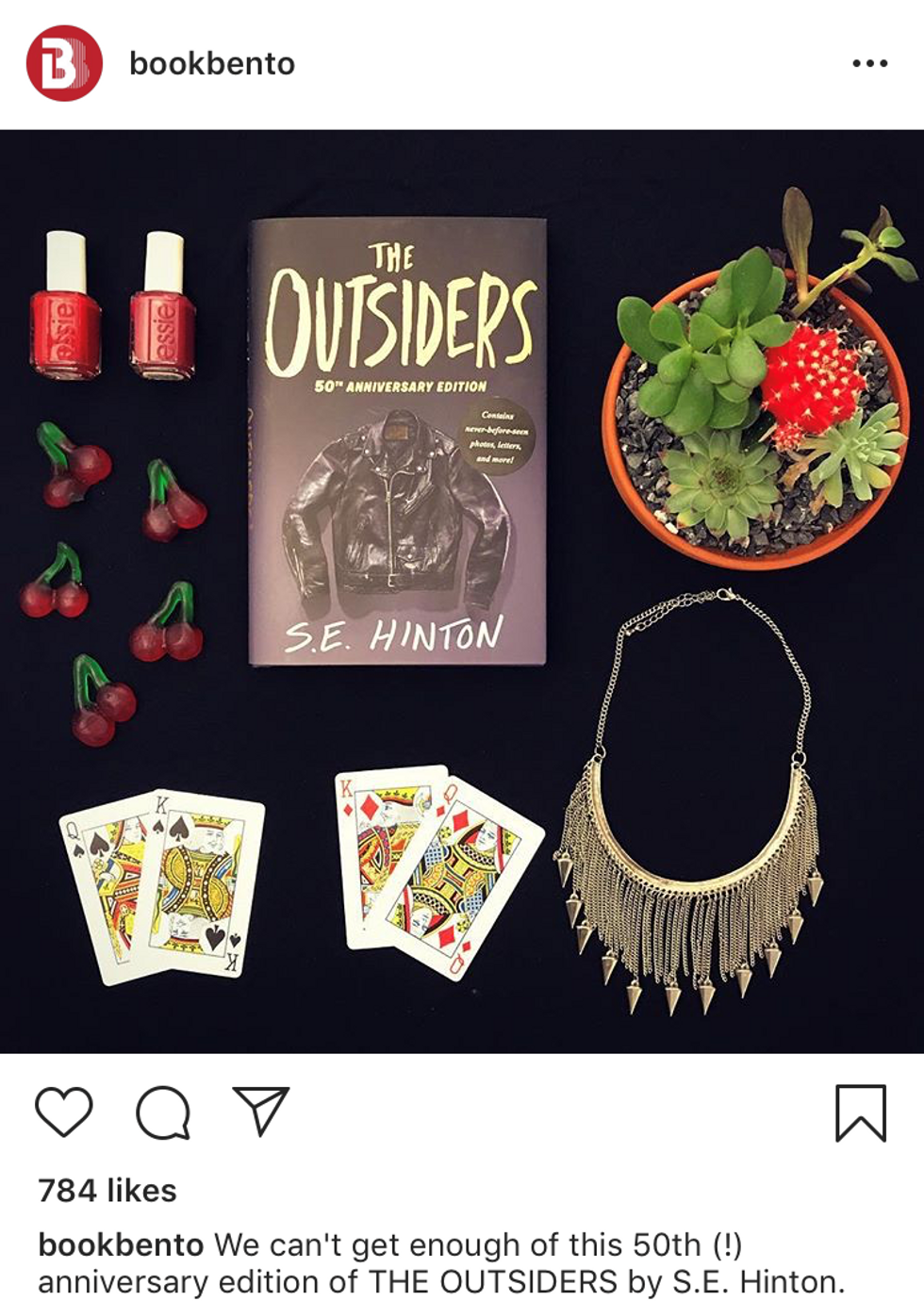 @bookbento Instagram
@bookbento's account just looks pretty. It's got that aesthetically pleasing look that makes feel calm for some reason. It makes every book look so nice with it's accent pieces and colors, it's hard not to want them all. In addition to providing you with some pretty book picture (and who doesn't like those?), it can show you new books so it's easy to find your next read.
4. @literarymemes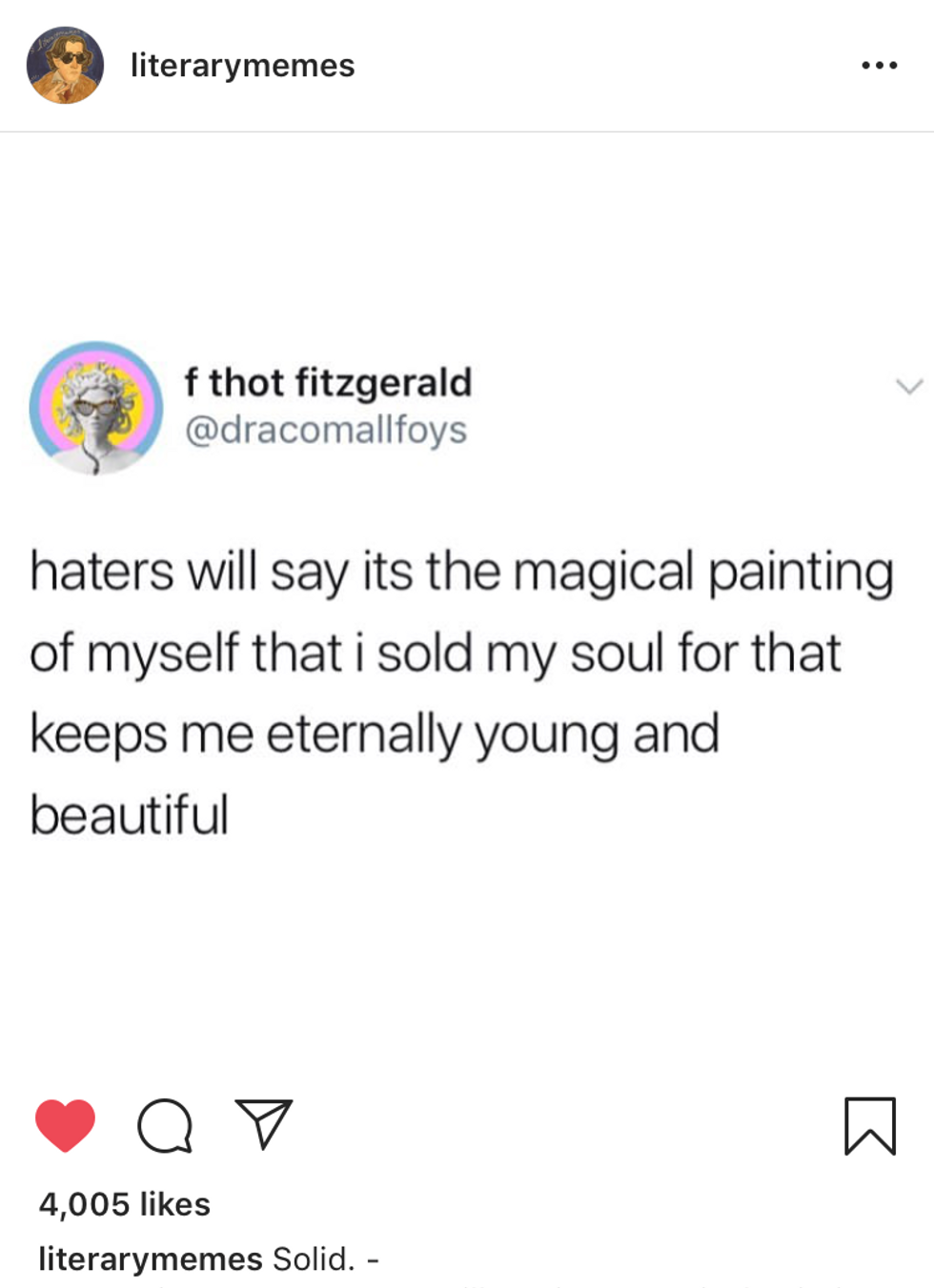 @literarymemes Instagram
Like @sparknotes_, @literarymemes posts, well, literary memes. They too are focused on more classic literature and anyone who's read the books will get a good laugh when these posts show up on their feed.
5. @subwaybookreview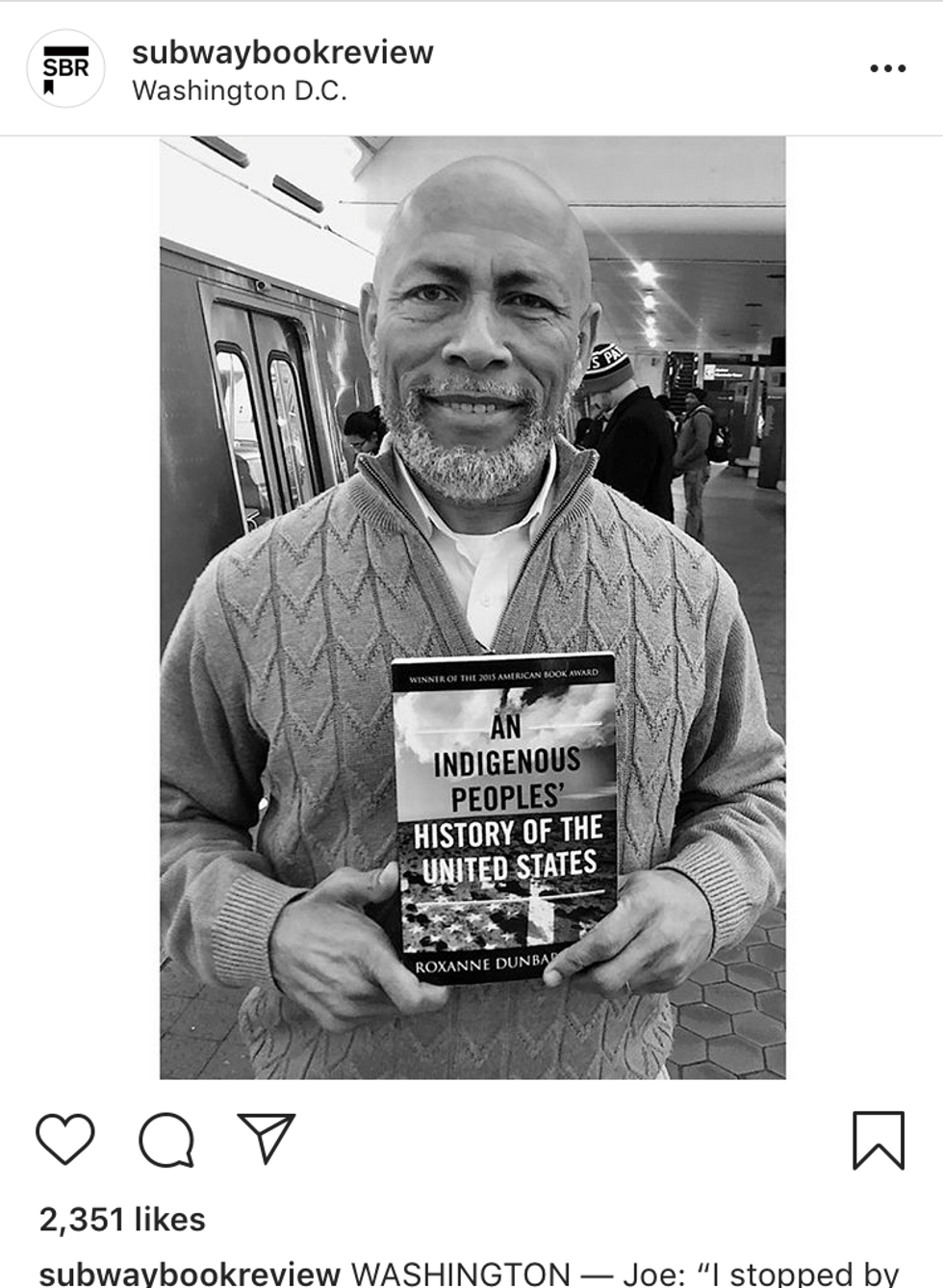 @subwaybookreview Instagram
This account is just really cool. The creators of this account stop strangers reading on the subway and ask them for a picture and their review of the book they have. They stop people on subways in New York, DC, Berlin, Mexico City, and more. This account is an awesome way to get opinions on books and may be where you find you go to find a new novel.
6. @dogbookclub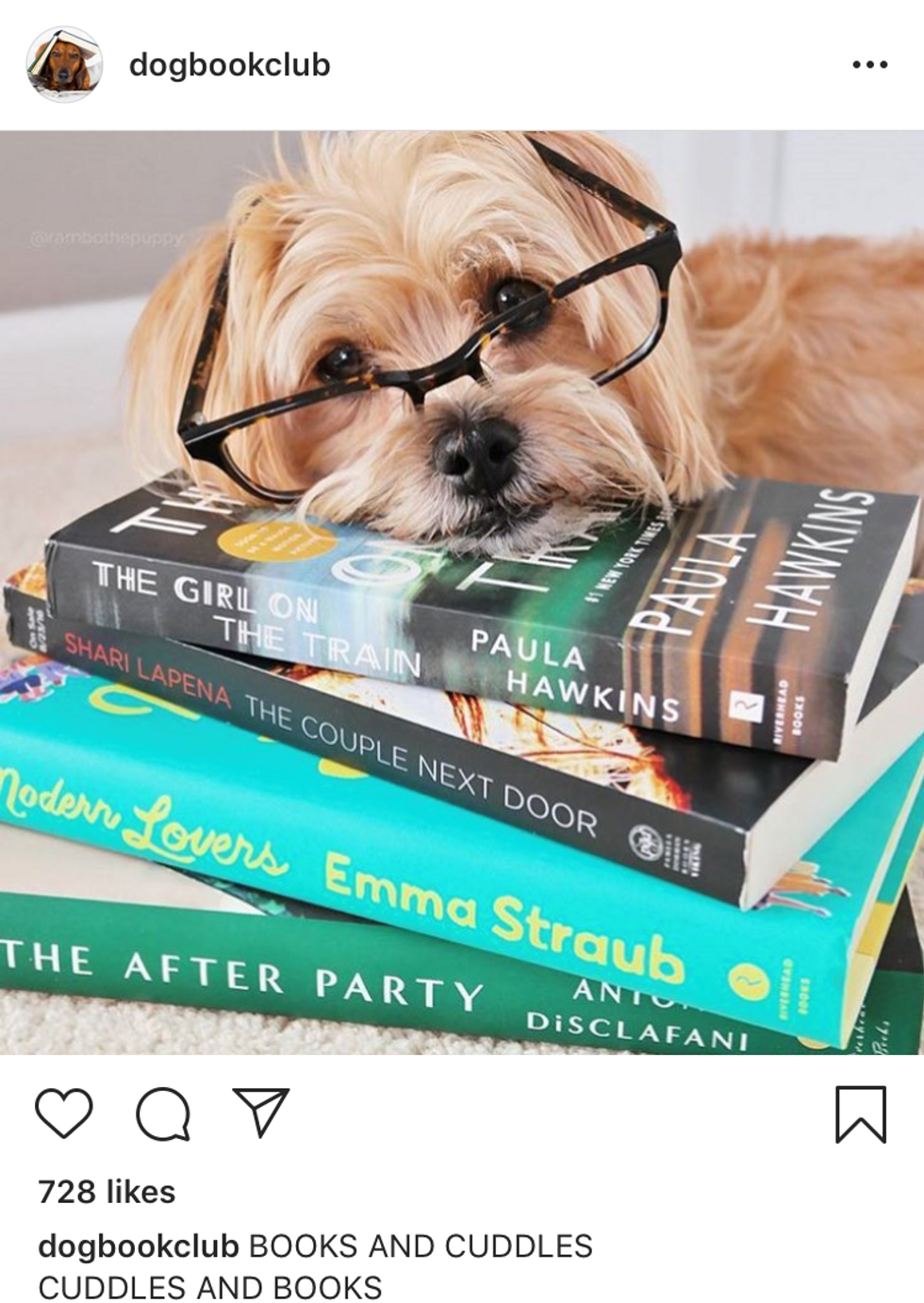 @dogbookclub Instagram
@dogbookclub combines two amazing things: books and dogs. When you follow this account you can enjoy your favorite furry friends and great books in one single picture. A true game changer.
7. @catbookclub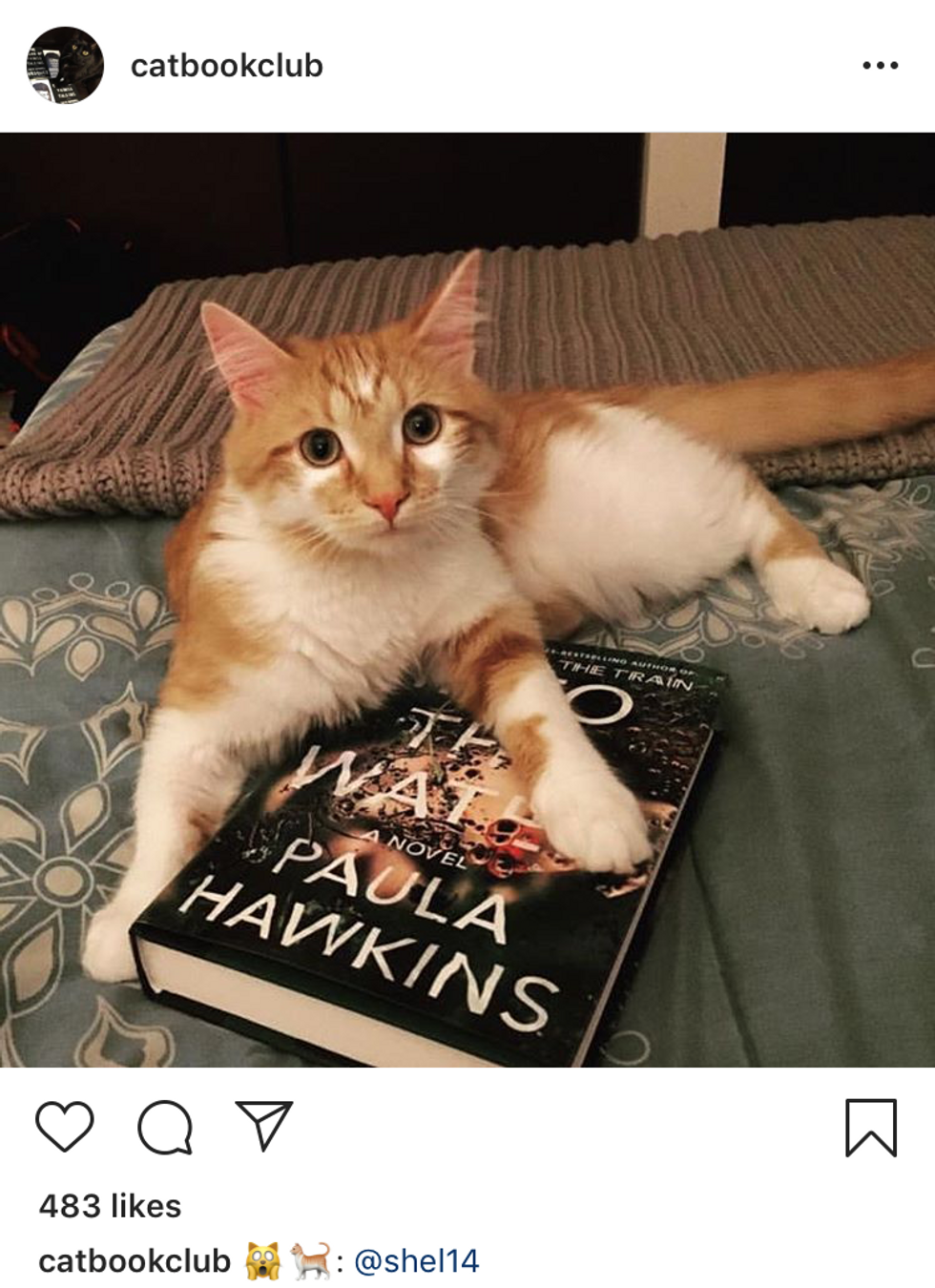 @catbookclub Instagram
If cute cats are more your speed, you can follow them to get a furry dose of books. Or you can follow them both (like me, because I don't discriminate against pets).
Now you can get a dose of literature when you're scrolling through Instagram; you're welcome!