Recently I was told by some meat head that if I just started to workout more, I'd be "WAY more attractive."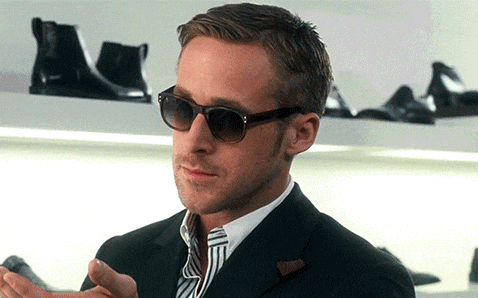 Let me just begin by saying, MY BODY IS NOT YOUR CONCERN! Just like your body is not my concern.
Body image with almost anyone can be a touchy subject. Some way or another, people will find flaws in themselves even if you think they look absolutely perfect. We are known for being our own worst enemies when it comes to that. Being a girl that has struggled with body image since middle school it's not the easiest thing to hear comments like this. I can't stand to hear them directed towards other people let alone myself.
You should only be concerned with your body, not someone else's.
If I want to go to the gym, then I will go to the gym. If I want to eat a whole pizza, well...I'm going to eat that whole pizza. My schedule is very time consuming. Between work, school, clubs, and volunteer work, it's rare that I actually get time at home to just relax. Yes, I go to the gym as often as I can and recently I've been able to expand that to sometimes going twice a day.
I am more upset with the fact that people find it completely okay to comment on other peoples gym habits. For all you know, that person you just insulted has been struggling with the last ten pounds for months now. Losing weight and getting in shape is not easy. It takes consistency and time. Yes, I said it. It takes time to get the body you desire and often times you'll still find flaws.
Put yourself in their shoes. How would it feel to hear that "if you just worked out more, I'd probably be more attracted to you." It'd probably be terrible. People spend enough time critiquing themselves, they don't need you to do it for them. I just find it absurd that people still have the audacity to say such things.
Growing up, our parents would often tell us the cliche "sticks and stones may break my bones, but words will never hurt me" phrase. Now, while we routinely tell ourselves this later on in life, we also understand it's a huge lie. I have felt physical pain from broken bones and I can without a doubt say, these wounds have healed quicker. The verbal abuse that we face without realizing is what sticks to us the hardest.
I have dated men that told me if I "hit the gym" with them they'd be more attracted. Since when did a relationship become based solely on physical attraction. Don't get me wrong, I am all for couples empowering one another to become the best possible self they can be; however, there is a way to do this without imposing emotional harm on them.
God molded us into the people we are today. He watches over every one of us, including those that find it O.K. to say these sorts of comments. While he probably shakes his head in silence at these moments, he is also encouraging us to ignore such hateful words. He has made us. It would be rude to acknowledge his creations as "less attractive" or "not beautiful."
Just remember, you are beautiful in your own way. If you want to go for a run after reading this, all the more power to you! I will encourage you every step of the way. If you want to go buy tacos with some friends, I find that just as great. Your body is your concern, no one else.