I remember hearing one of her songs for the first time and instantly being hooked. This was back in my Spotify days (I switched to apple music, don't hate me), I was listening to an alt/indie radio, folding some laundry and "Idontwannabeyouanymore" started playing and I WAS HOOKED. Needed more. I eventually got around to listening to her whole album "Don't Smile At Me" and felt alll the Billie feels... if you know you know. I fell in love with every song on the album and when she started touring I wanted to go to a show but not many people knew who she was at the time. Clearly, that's a whole different story now. She has grown so much and still has even more ears around the world to reach. She is pretty popular now so when she released her latest album "When We All Fall Asleep", I knew she would announce a tour soon after and she did. Somehow by the grace of god my cousin got chosen as a candidate for presale tickets and snagged us some seats for her show in Atlanta (that sold out btw). R U KIDDING ME??????? We somehow managed to get cheaper presale tickets to see Billie Eilish in row C.... wow.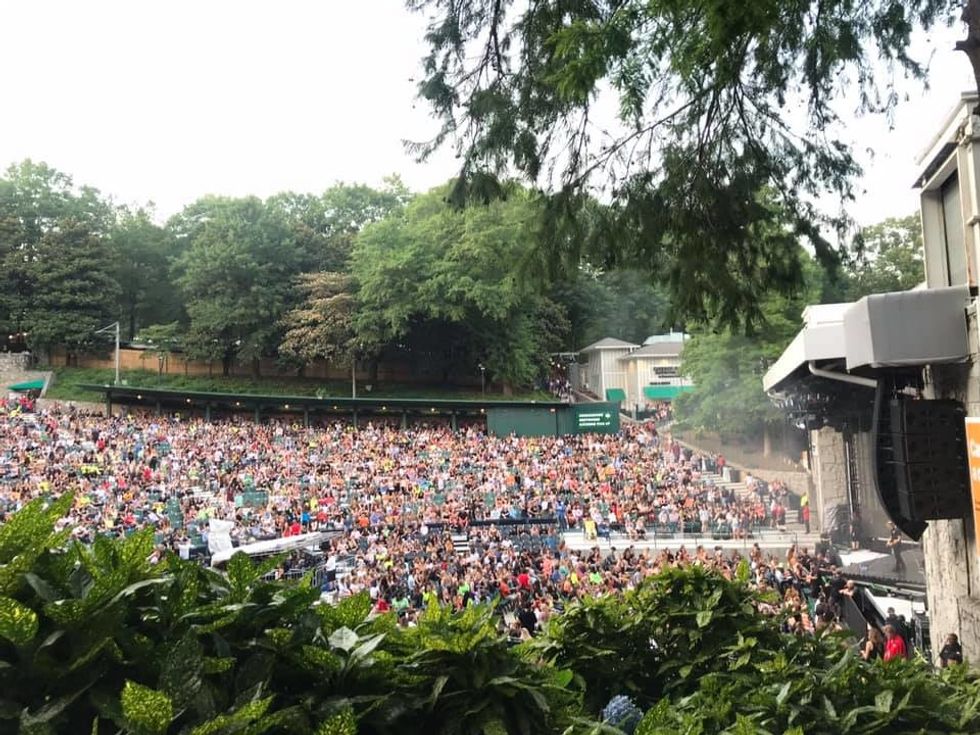 Sold out show in ATL, Sydney Leigh
I couldn't believe I was finally gonna be able to see one of my favorite artist preform live and I really didn't believe it up until I saw her WALKING BEHIND STAGE. My friend and I looked at each other at the same time and yelled: "OH MY GOD THAT'S HER!" Shortly after the lights dimmed and she headed on stage and gave it her all as she does at every show. I had seen videos of how energetic her shows were online and it was the exact same in person. She loves to bounce around and get groovy and loves when the crowed does too. I was so impressed to see how similar she is online as she is in person. Its nice knowing that she stays true to herself because she really is such an inspiration to many people, including myself. There was a good amount of children at the show as well so I like that she is setting a good example, its kind of adorable!
Another thing that shook me was her voice. Not her singing voice but just her normal talking voice. I've watched a few interviews of her and seen multiple videos throughout all social media platforms of her and her voice in the videos sounds deeper. In person, her voice is much more high pitched and raspy which I thought was unique. I was so impressed with the entire production. The lights, Intros, digital screen, and props (like the bed you can see in the cover photo), all added to her performance. I was so inspired by the forms of art she played in the background of her singing. They were all super cool. (i will definitely insert some pics). Most of her backgrounds were meant to be eerie and that's definitely the vibe that Billie gives off, I love it. Besides, basically everything is perfect about the entire show I think the best thing was being able to hear her hit high notes in real life... WOW. I was honestly speeches. Her voice sounds EXACTLY like it would coming out of your little I Phone speaker, it's incredible. I admire her for that. I can't imagine how difficult that must be, I feel like a lot of popular artists don't sound the same life and it can be disappointing at times so hats off to Billie!!!!!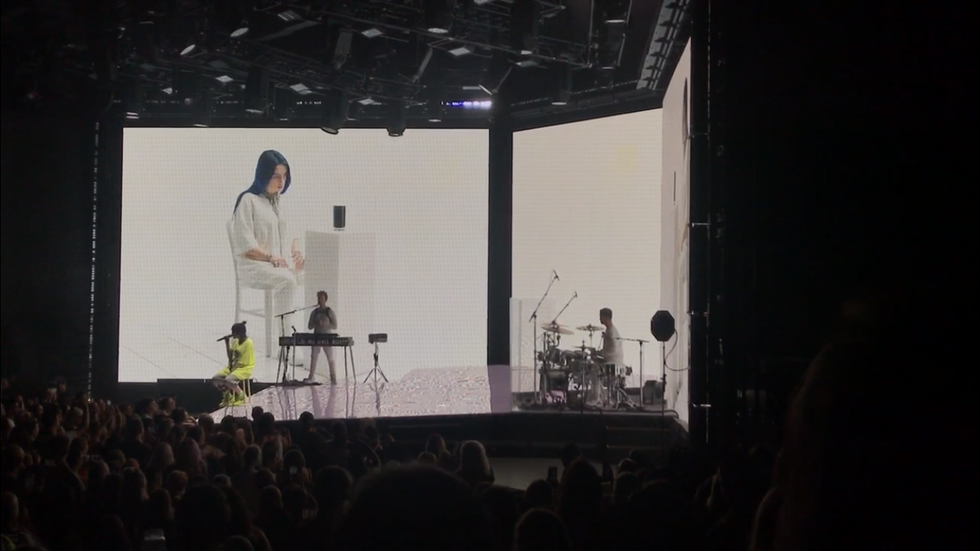 Background Details, Sydney Leigh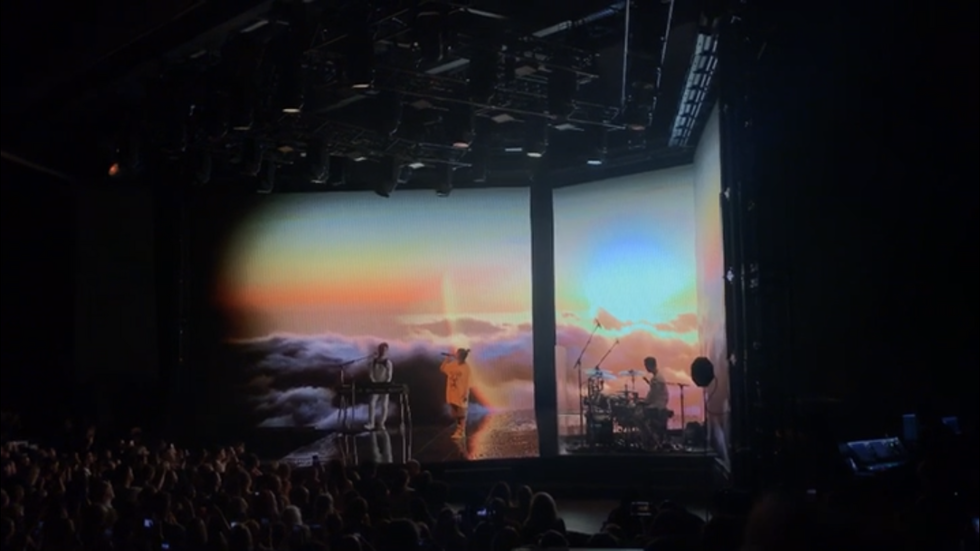 Background Details, Sydney Leigh
I can easily say it was one of my favorite shows, top 10 material haha. She was so fun to watch and sing and dance with. There was so much energy in the venue and since it was a sold out show I feel like that made us all even more hype, especially Billie. She made sure to thank the crowd, she really is so sweet and talented?? To be only seventeen years old she really is killing the game and has the perfect mind set about life in my opinion. If you ever get the chance to see her live I would 100% recommend going, not only will you get your money worth for sure, but you will also leave with an experience to look back on and smile about even if Billie says "don't smile at me", trust me she wants you too :)