If you're anything like me, you get bored of the same art tools and end up with a far too long wish-list of new brands and mediums to try. Have you stepped into these three traditional mediums yet? There's some famous and popular artists in each of the following categories, yet I don't often see these tools getting the love and respect they deserve. If you're searching for a new challenge, this list is for you!
Polychromos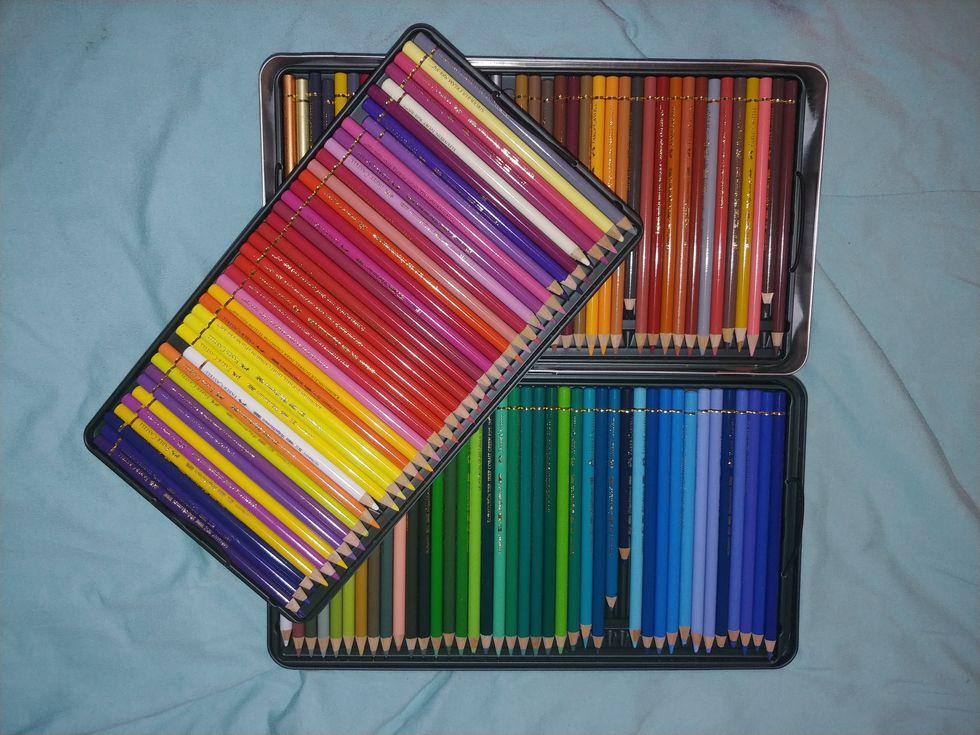 Polychromos
Amanda Ellard
If you're thinking colored pencils still belong with kids, think again! Faber-Castell set themselves apart in the high quality colored pencil world with their oil-based Polychromos pencils. Blending takes on a whole new meaning with this formula. They behave and blend very differently than the wax formula we are often used to with colored pencils. I always struggle with more abstract mediums like paint (don't even touch me with watercolors!) so pencils provide the control and precision I need to feel comfortable about my work. Yet I can achieve paint-like looks when blending Polychromos, whether by using lighter pencils to blend or adding liquid solvents. Polychromos come in a variety of set sizes up to all 120 colors and individual pencils are also available separately.
G Pen

G Pen
Deleter Inc. https://www.amazon.com/gp/product/B007THB150/ref=ppx_yo_dt_b_asin_title_o09_s00?ie=UTF8&psc=1
This dip pen knib is like a magic wand: you can create so many line widths with slightly different flicks! Small changes in pressure and tilt draw different lines due to the special flexible design, meaning you can make this knib a catch-all for ink illustrating. If you already have a knib holder, consider a pack of knibs. If you're getting started in dip pens, try a starter kit. The G-pen is loved by many Japanese manga artists and on the first try it was obvious why! On top of its variety of lines, I found it easy to get used to and it held ink a surprisingly long time with minimal mess.
Copics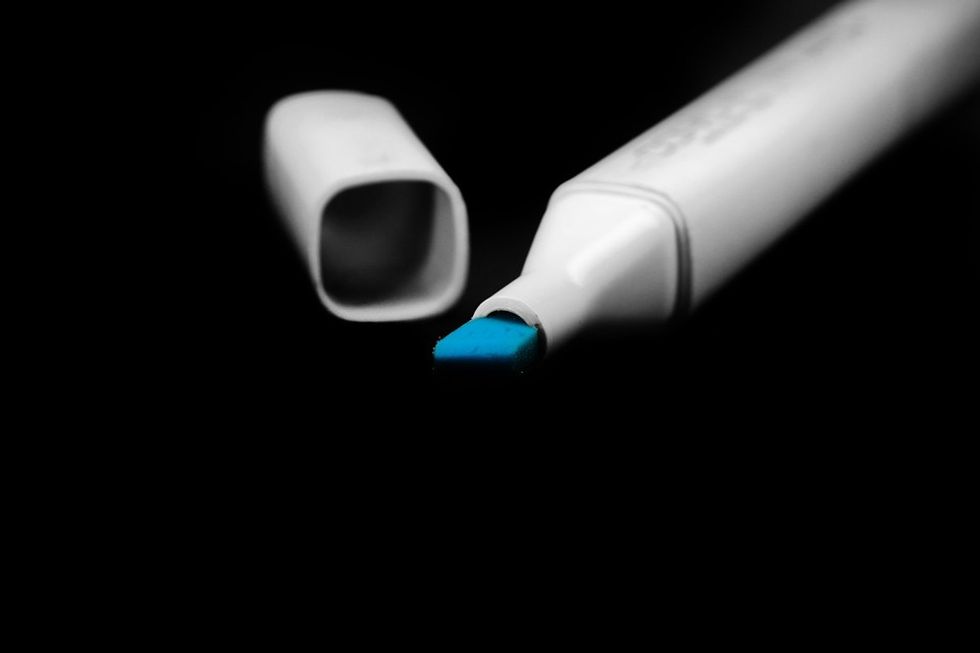 Copic marker
https://www.everypixel.com/search?q=copic&stocks_type=free&meaning=&media_type=0&page=1&image_id=9505472223367800933
Copic markers aren't exactly little known, especially in the comic world or if you follow Instagram and YouTube artists. However, it's still a medium many artists haven't tried their hand at. A marker is a marker, right? Wrong when it's an alcohol marker that blends like a dream and comes in 358 colors. They're also airbrush compatible and Copic carries a Copic Sketch Empty Marker that "allows you to mix the colors or expand your collection with by using Various Ink to fill them up". They also offer the markers in four types of builds. Each shade has darker and lighter versions for optimal blending and a very useful number and letter naming system to help match shades and complimentary colors. Copic markers are famously the top dog of the alcohol art marker world and definitely work wonders whether you'll paint landscapes or illustrate portraits with them.
Now for the real challenge: combine all three into one work! Hopefully discovering these mediums didn't only grow your wish-list, but inspired some new artistic experiments. Go make the next great museum piece and keep these mediums in mind next time you feel like trying something new!