If you've been wondering where to go to cure your sweet tooth, look no further than these amazing Connecticut ice cream locations. Offering countless flavors and toppings at each place, the combinations are endless! After the first bite you'll be wanting more for sure!
Main Street Creamery- Wethersfield, CT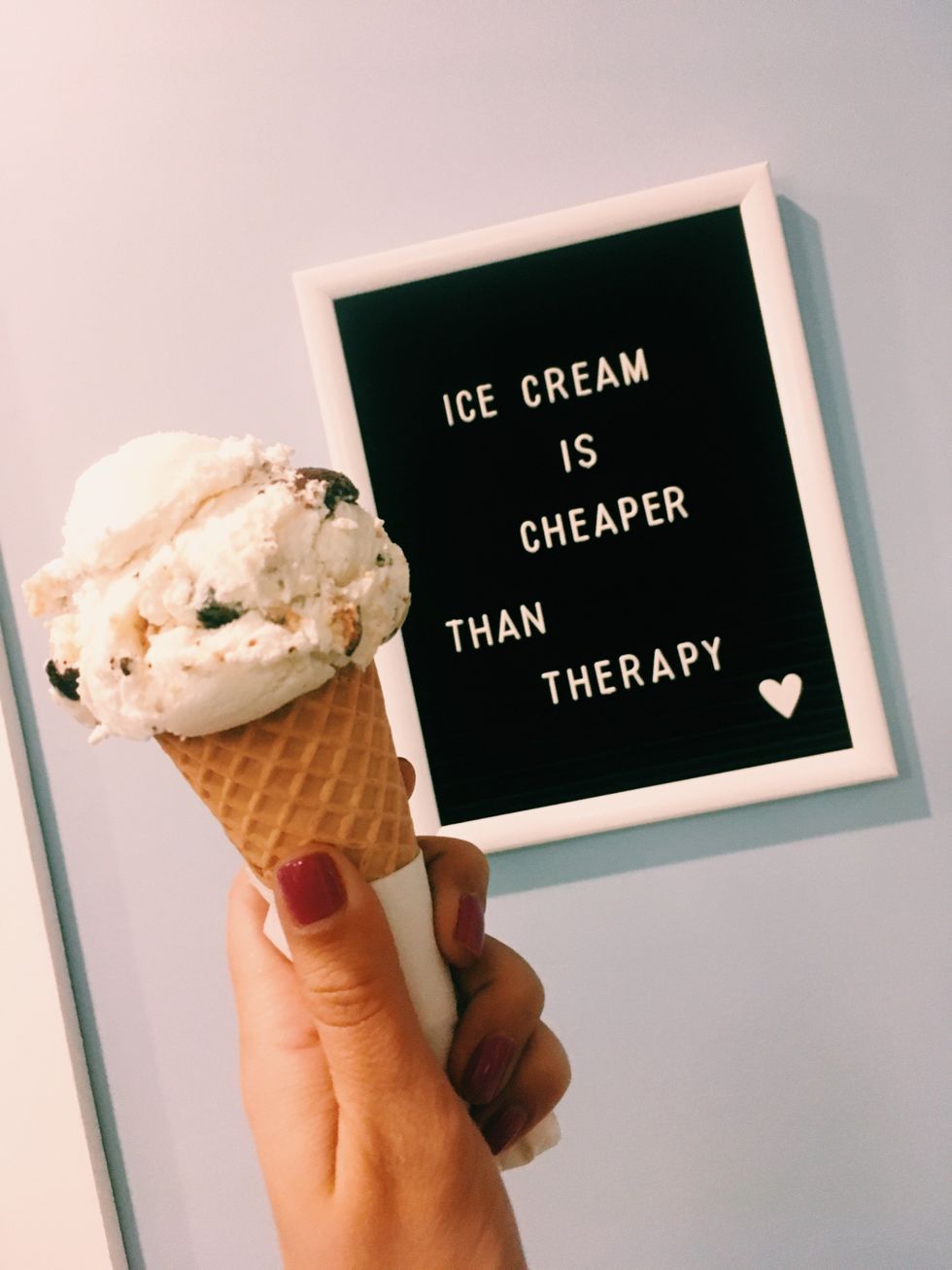 Gina Salvatore
The Main Street Creamery is located in the historic section of Wethersfield and is a dream come true for ice cream lovers. Offering a plethora of flavors including dairy free and gluten free, you are bound to find something you will fall in love with! They also offer a monster sundae that has 12 scoops of ice cream, 6 toppings along with cookies and brownies! Find some friends and dig in!
UConn Dairy Bar- Storrs, CT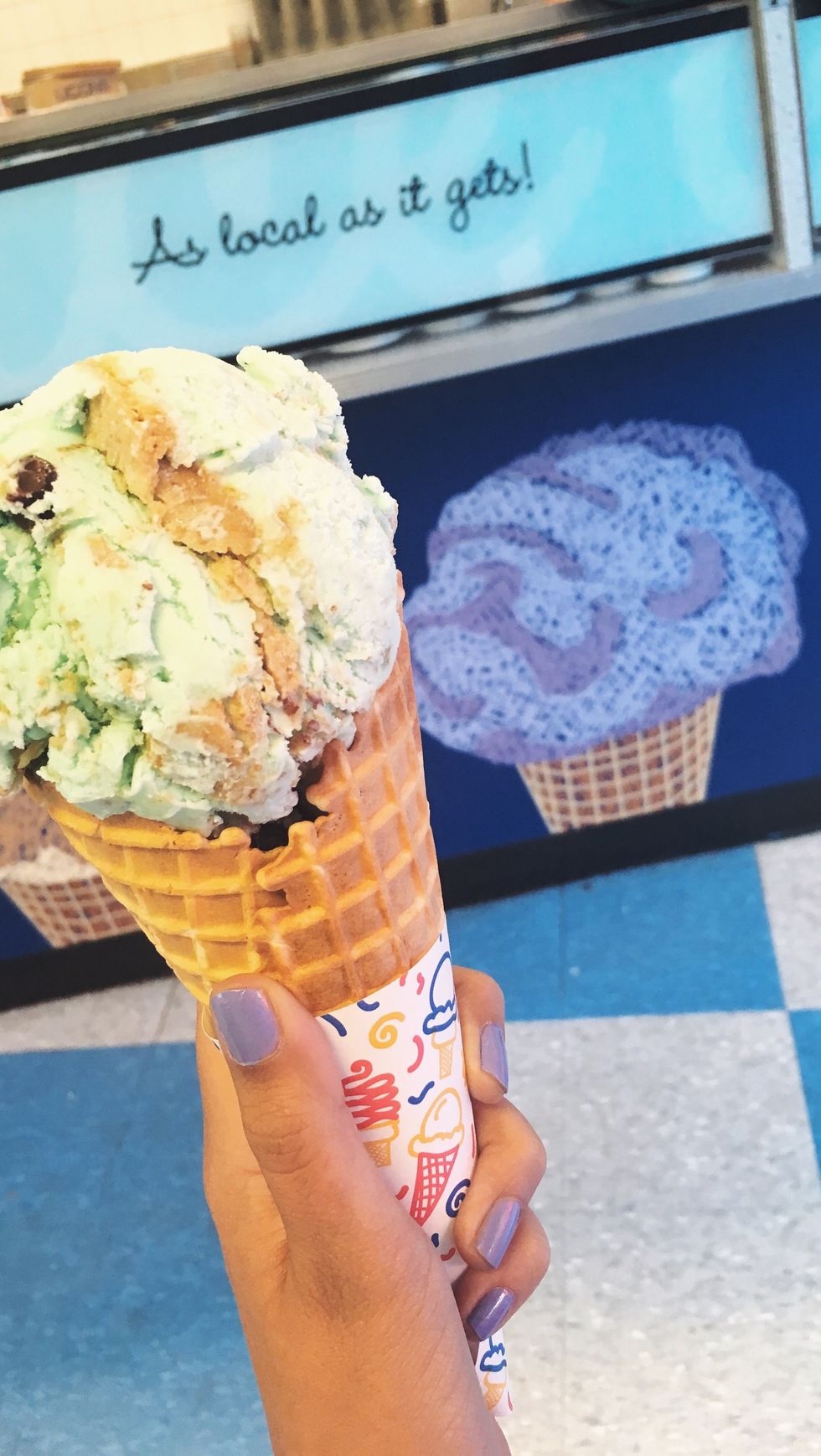 Gina Salvatore
This ice cream really is as local as it gets! As you park your car and look out to the fields right next to the Dairy Bar you will see the cows that help make this ice cream! Yes, you read that right, the UConn cows provide the milk for this ice cream! Made right on campus this rice, creamy ice cream comes in a variety of flavors. Each month the Dairy Bar has a sundae of the month and you'd be silly not to test it out!
Gumdrops and Lollipops- Niantic, CT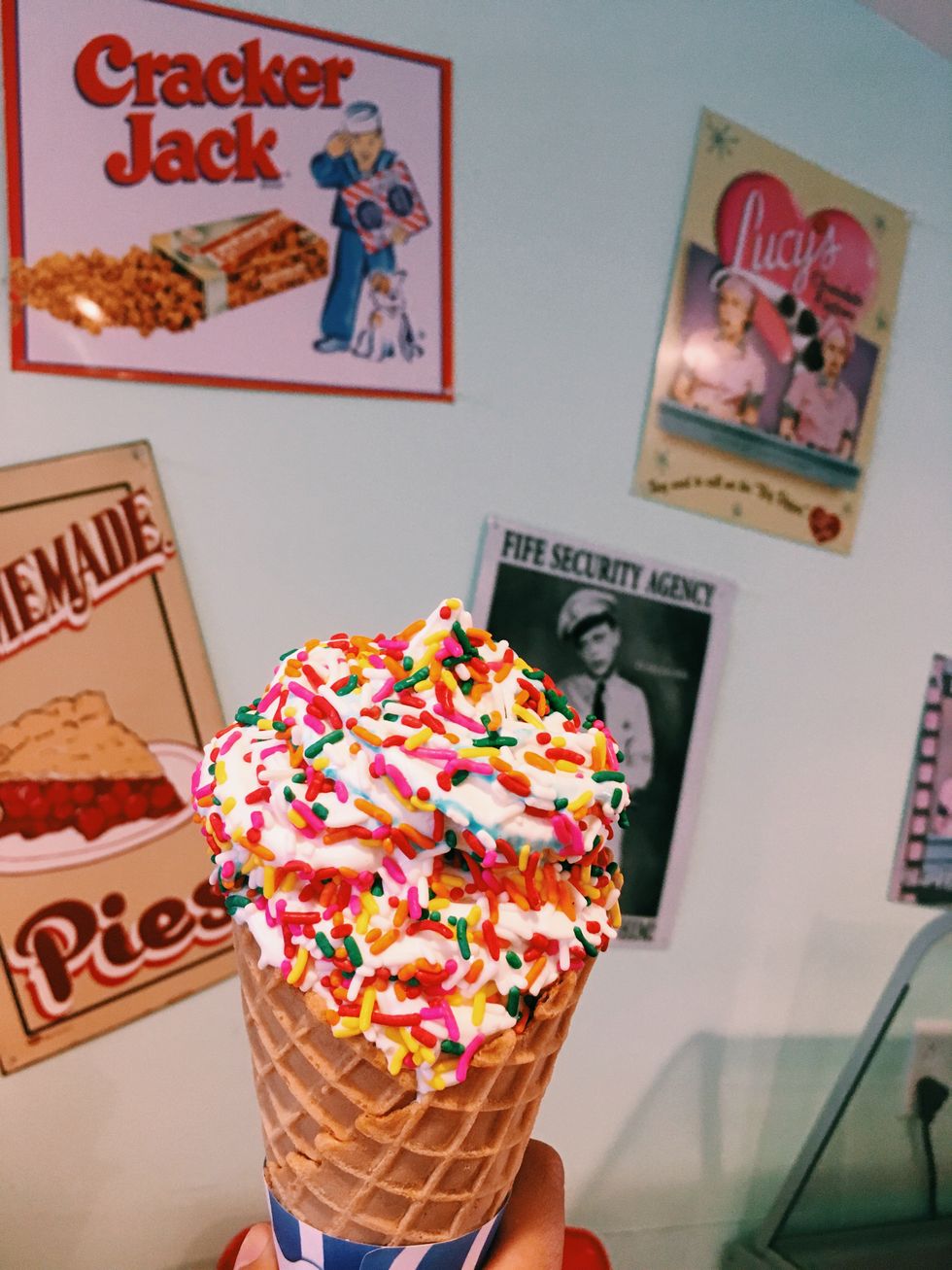 Gina Salvatore
If you're looking to travel back in time to the 50's this adorable Niantic ice cream shop is for you! Offering about 20 flavors of hard and soft ice cream with lots of delicious toppings to choose from! They also have a variety of sweet treats including cupcakes and candies to snack on as well!
Buttonwood Farms- Griswold, CT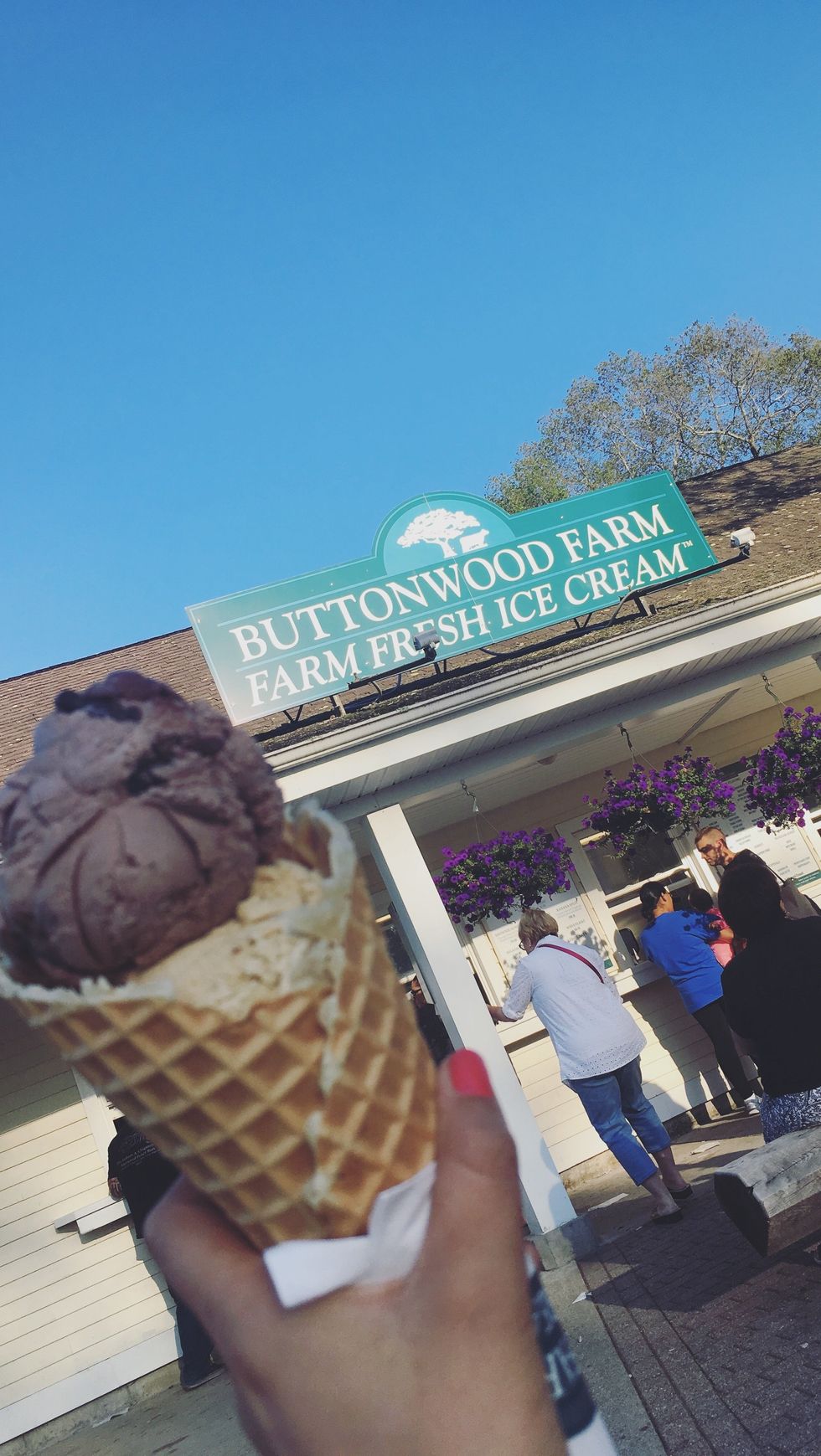 Gina Salvatore
Ice cream next to a beautiful sunflower field?! Sign me up! With homemade ice cream that can't be beat, grab yourself a scoop of sunflower ice cream or even graham cracker!
Dunkin Donuts Park- Hartford, CT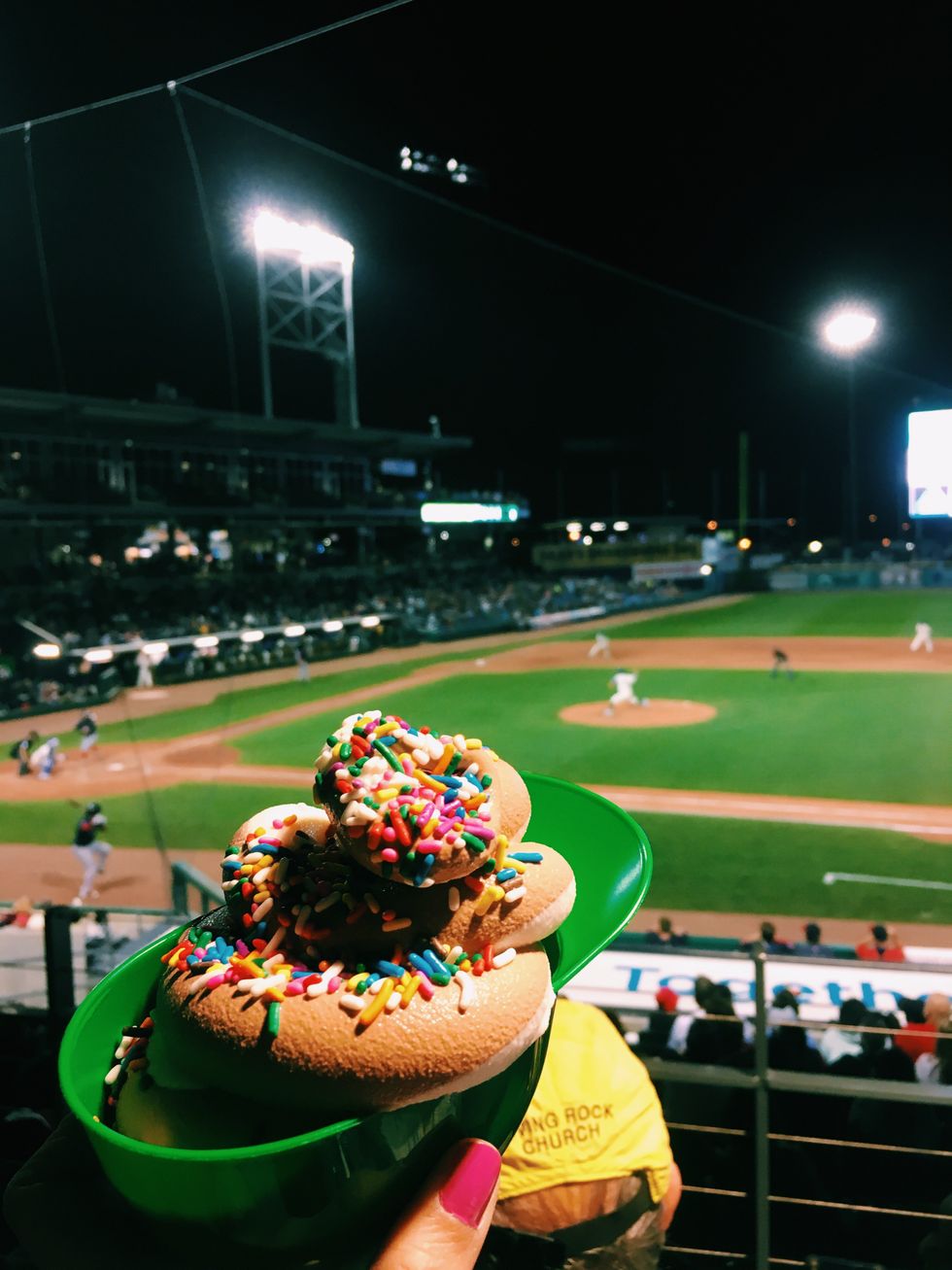 Gina Salvatore
If you're looking for the All-American experience then head to Dunkin Donuts Park in Hartford to catch a Yard Goats game! Finish off your hamburger or pulled pork dinner with ice cream in the classic Yard Goats hat!
Milkcraft- West Hartford & Fairfield, CT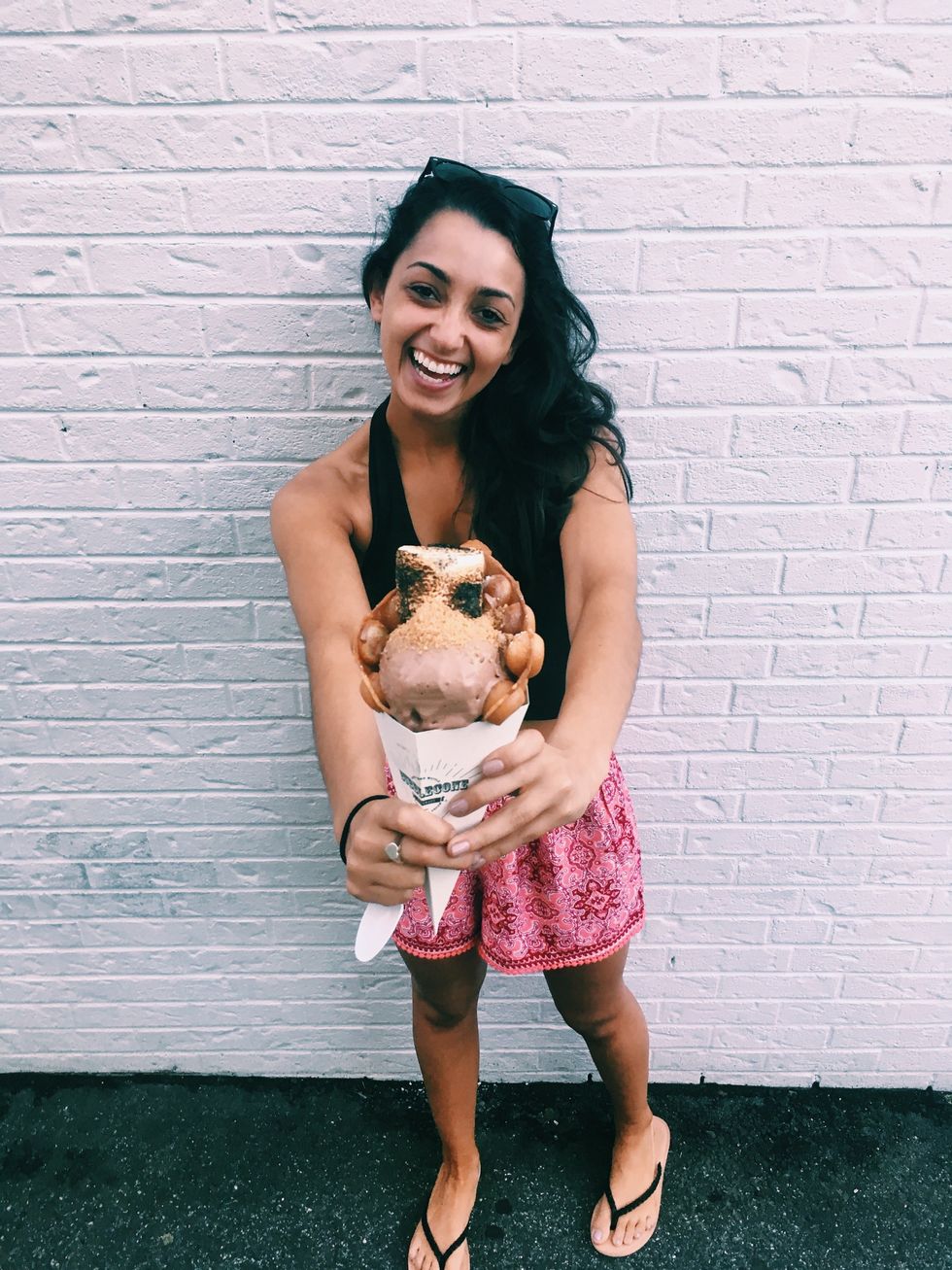 Gina Salvatore
Ice cream made with liquid nitrogen makes for the creamiest ice cream you'll find and pair it with a bubble cone or in-between a warm glazed donut and you'll have a sugar high for days!
Rich Farm- Oxford, CT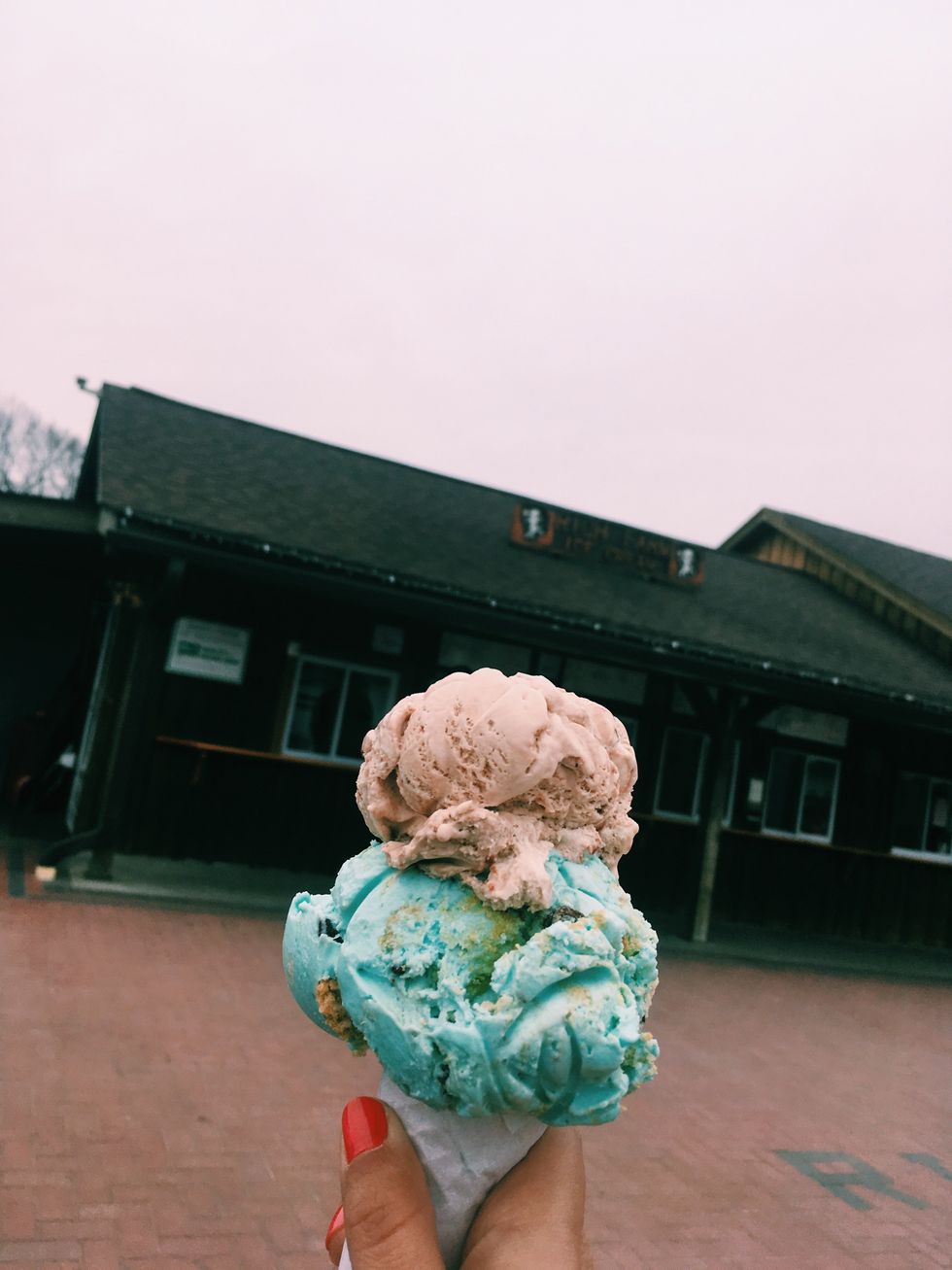 Gina Salvatore
Rich Farm has some of the most fun flavors around! From Cookie Monster to Razzmanian Devil there is something for everyone on this menu!
Mystic Drawbridge Ice Cream- Mystic, CT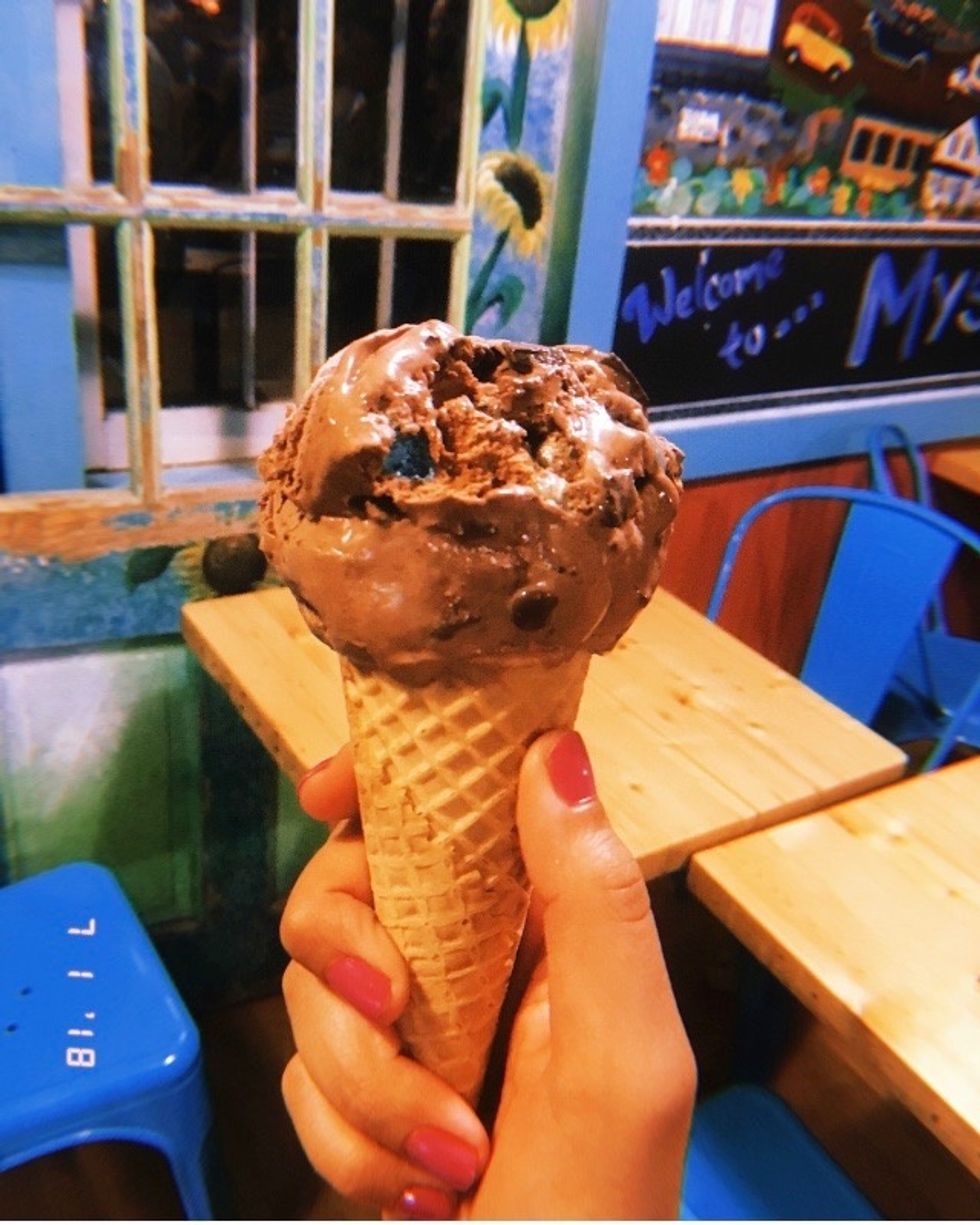 Gina Salvatore
This adorable ice cream shop in the heart of downtown Mystic is right next to the historic drawbridge and if you are lucky enough you can watch it go up to let the boats through while you are enjoying a sweet treat! They have a variety of hard packed ice cream, milkshakes, smoothies and other sweet treats to get you through the summer heat, including this Mystic Mud with brownie chunks, chocolate candies and chocolate chunks!