If you're anything like me, you're all about the thrill. You also know how difficult it can be to find a really good horror movie. I want to be scared, while being told a good storyline, along with good acting and good quality filming. Maybe I'm just picky, or maybe I'm too much of a horror movie junkie. Maybe both. Either way, here's my list of my favorite horror movies that you need to add to yours!
1. "Circle"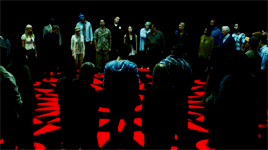 Let's start with a thriller. Before you move on to the next article, hear me out - being the "horror movie junkie" that I am, I'm not a fan of thrillers either. I always say they're just lamer versions of horror movies. This was the greatest thriller I've ever seen and a movie I won't ever forget. Fifty people are in the form of a circle and realize they must pick one person to walk out of there alive. Simple concept, but it's definitely an "edge of your seat", "nail-biter" type of movie. On top of the thrill, this movie makes you think: Who do you value more in our society today? And how would you act in a situation like this? What would you choose? The answers are saddening. Back to the thrills, me and my best friend found ourselves screaming at the screen, both out of anger at the characters and anxiety for what would happen next.
2. "The Call"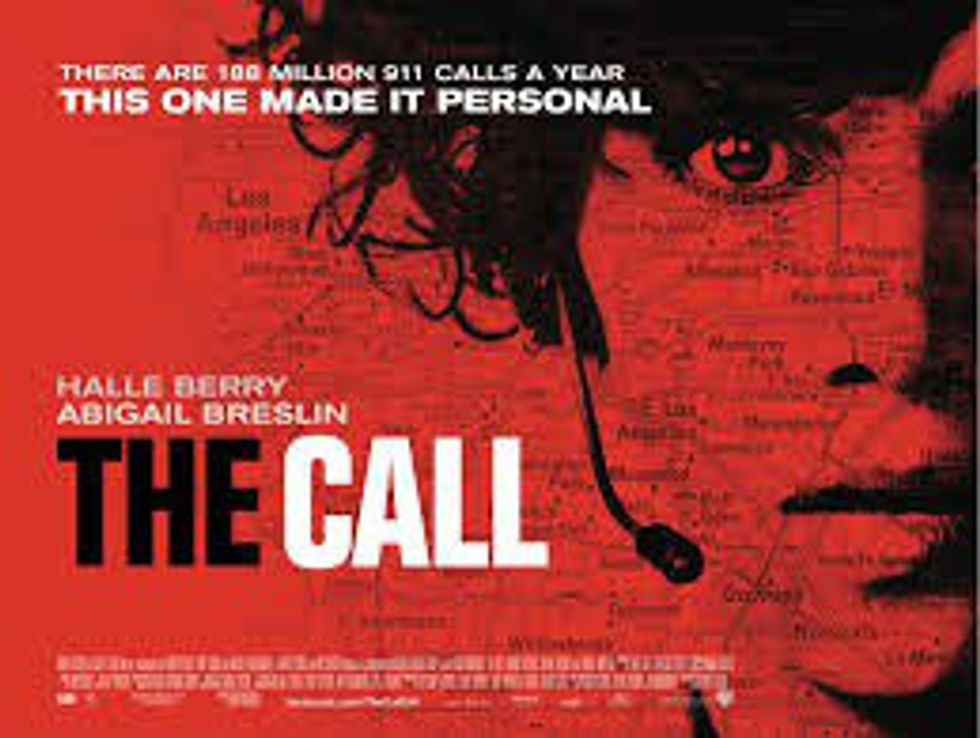 Okay, okay you got me - this is the second greatest thriller I've ever seen and I promise it's the last on my list. Speaking of nail-biting, edge of your seat movies, this one does just that - makes your heart race in anticipation of what may happen next. This movie shows just how scary working as a 911 operator can be, and how hard it can be to remove the personal attachment that you may get when speaking with a person in need. From the second Jordan, the operator, answers the life-threatening call, until the end, your heart is racing and your eyes are widening in suspense.
3. "You're Next"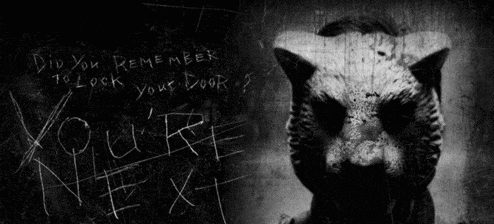 "You're Next" has the perfect amount of suspense, plot twists and jump scares pulled into one. It's a slasher film, with people being killed through dining room windows or crawling on the floor just to save their lives. Once the first arrow shoots through the glass, the tension persists until the final moments of the movie. The end is my favorite part.
4. "Insidious"

This list would not be complete without this movie on it. This is probably my number one. I love anything that has to do with ghosts or spirits, and this movie has just that. Not only are there multiple jump scares, but there is also a flawless story line. Dalton, the young boy in this picture, seems to have slipped into a coma. His parents find out that it is actually not a coma, but the spirits from a place called The Further are using his body as a channel into the physical world. I appreciate a scary movie even more when the plot actually makes sense. This movie had the perfect balance of scary and entertaining. So much that I still can picture the demon from Dalton's room pointing at him in my room when I'm trying to sleep at night. That's how you know.
5. "Insidious 2"

You had to know this one was coming. As an insane "Insidious" fan, learning that there was a "Chapter 2" was the greatest news ever. Dalton's father Josh finds that he is possessed by the spirits just like Dalton was. This is the story of finding out Josh's past in order to save this family's future. My favorite overall part about this movie is the fact that things tie back to the first one almost impeccably. It makes you say; "whaaattttt" at every reference back.
6. "Insidious 3"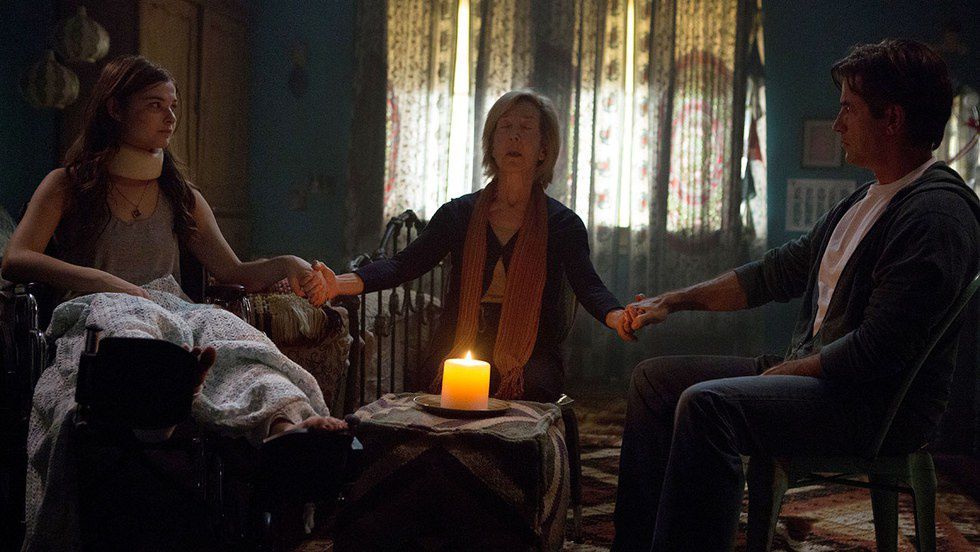 Although this movie came out after the first two, this movie is the prequel, taking place years before the first one. This movie features Elise, the parapsychologist that is also featured in the first two movies, and introduces us to her first experience with the spirits of The Further. This movie was just as terrifying and flawless and the first two.
7. "The Town That Dreaded Sundown"

This is a slasher film that is actually a sequel to a movie made in the '70s. This movie is based on the Texarkana Moonlight Murders, real murders that occurred in the spring of 1946 by an unknown murderer named the "Phantom Killer". There's something about movies that are based on true events in history that makes the hair on your neck stick up just a little bit higher.
8. "The Haunting in Connecticut"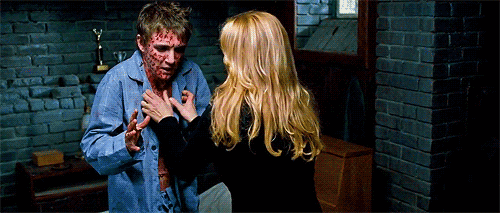 Another movie that is based on a true story, "The Haunting in Connecticut" is definitely a spine-chiller. When Matt, the son in the movie, is diagnosed with cancer, his family moves to Connecticut to be closer to his doctors. After moving into the house, his condition worsens, and strange things start to happen. They later discover that this is not his cancer anymore, it is something darker.
9. "Hush"

This movie definitely hushes the skeptics of horror who say that all horror movies are not realistic. "Hush" features a main character who is completely deaf, and can only communicate using sign language. A masked man comes up to her door in her small, lonely house in the woods and she doesn't even hear his knocks. Another nail-biter, this movie will have you checking out all of your doors and windows at night when you are alone.
10. "The Collector"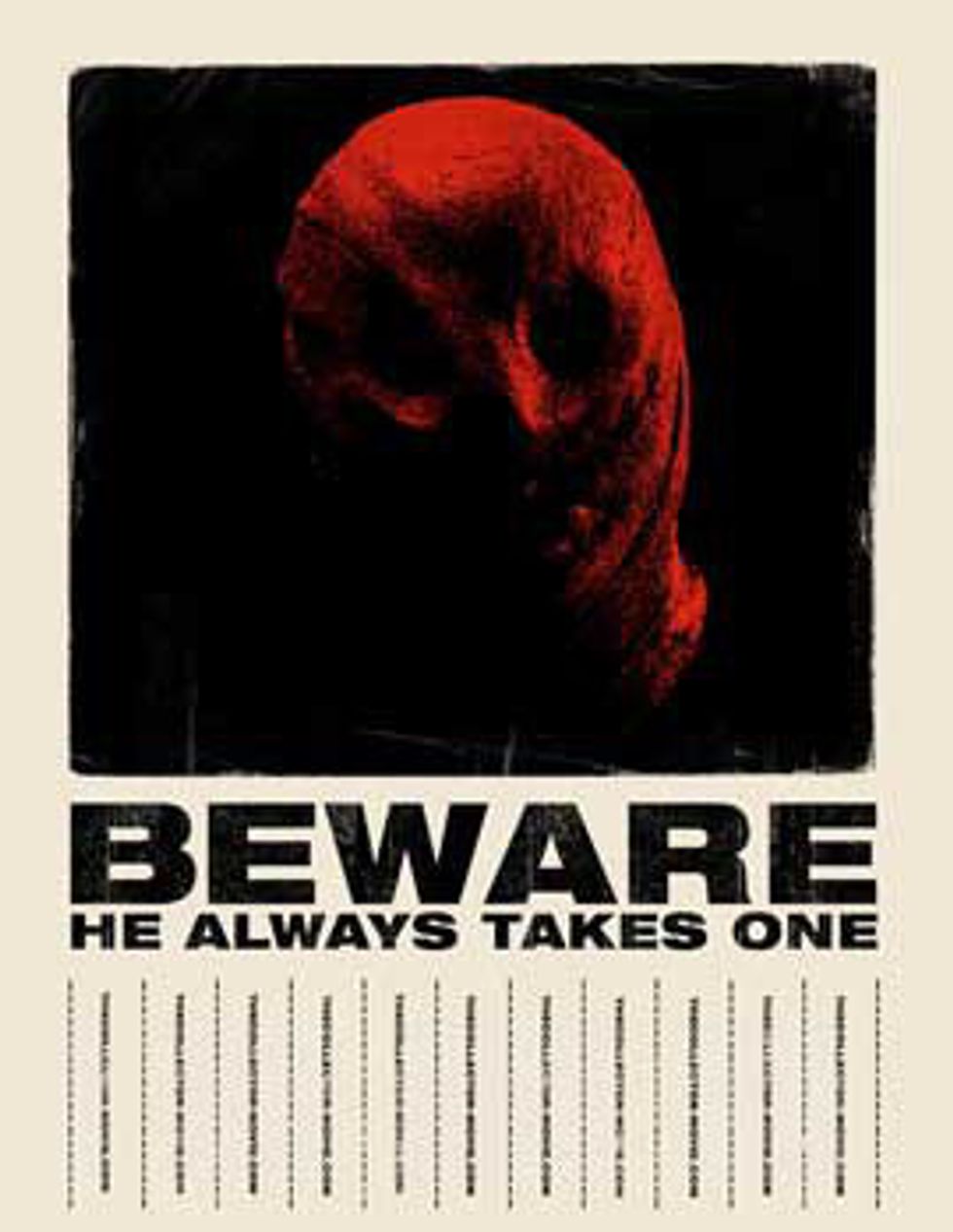 A slasher film filled with jump scares and disgusting gore (the good kind), "The Collector" will have you covering your eyes but not being able to help but peek through your fingers. A man intending on robbing a wealthy family finds that he was not the first robber to make it into the house. In fact, he is trapped in a sadistic killer's booby-traps set so that nobody can escape.
11. "The Collection"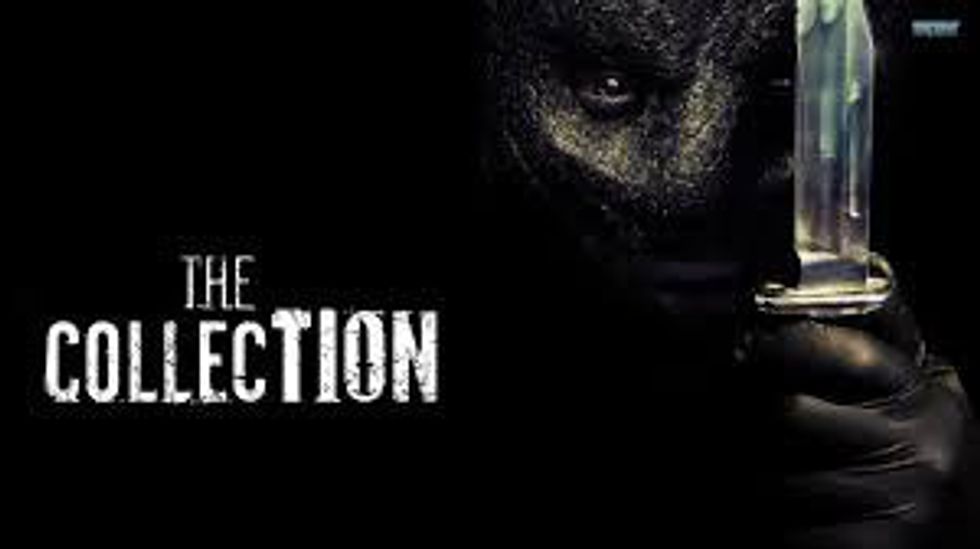 I actually came across this movie before watching "The Collector" while Netflix surfing with my best friend. We decided to watch it, not realizing that it was a sequel, and instantly fell in love with it. We even watched it again with our grandma. Another night of Netflix surfing led us to "The Collector," and I can't tell you how excited we were to watch it. "The Collection" is even more gore-y than "The Collector," and no matter how many times you yell, "Ew!" and turn your head away, you know you won't be able to help but to turn your head back to see what happens next. In this movie, the same sadistic killer from the first one is back, but this time he went bigger. He took an abandoned warehouse and booby-trapped the entire thing, leaving absolutely no way for escape. The movie follows two victims of his evil ways in their attempt to evacuate the building with every body part intact.
12. "The Conjuring"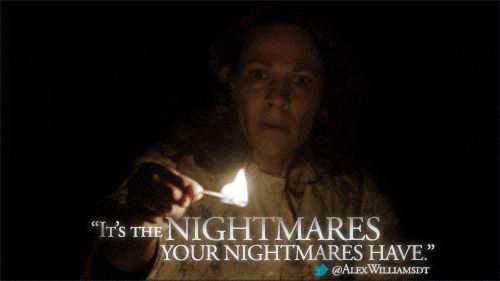 Another movie that is based on a true story, "The Conjuring" is most definitely the nightmares that your nightmares have. This is another spirit/demon movie, where the family moves into a new house only to find crazy things happening to them. They seek out Ed and Lorraine Warren to help them rid their new house of its horrifying supernatural presence. This may sound like a typical horror movie, but the images this movie offers leave you terrified even after you turn the lights on.
13. "The Conjuring 2""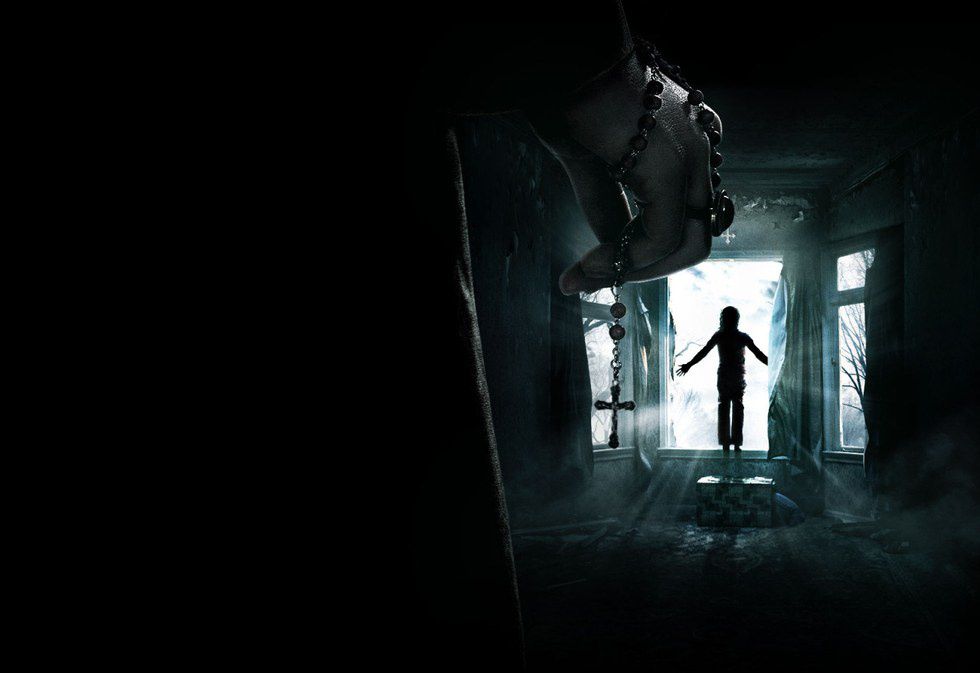 As you may have picked up, I'm all for movie sequels. This movie is, hands down, the greatest horror sequel of all time. Although it is not necessary to view "The Conjuring" before watching "The Conjuring 2," Ed and Lorraine are featured again in this spine-chilling tale. Also based on a true story, this movie brings the horrors of the Enfield Haunting back to life and to the big screen. With a little romance, humor and a whole lot of terror, "The Conjuring 2" will draw you in from the very first scene.
14. "The Babadook"

Although I did not want to put these movies in any specific order and I can't choose which is my number one favorite movie, this movie is definitely high up there. This was one of the most terrifying movies I have ever seen, and I still think I see the Babadook lurking in the shadows at night. It takes all of your childhood worries and turns it into a movie. The woman in this movie discovers that her son wasn't lying when he told her a character from his children's book actually lives in the darkness of their home.
I hope you will appreciate these movies as much as I do and I hope you share these with your horror movie lover friends!