There is a quote from Perks of "Being a Wallflower" that reads, "We accept the love we think we deserve." Until about six months ago, I proved true to that quote; but I'm not here to tell you a pity story about a sad girl with low self-esteem. I'm here to tell you the story of my best friend, who's also my boyfriend, the man who changed everything about that quote.

We started out as co-workers, and moved into what my boyfriend now likes to refer to as the "friend zone." Yes, I did the worst thing you can do to a guy that's into you: I zoned him. Hard. The good thing is, I picked a guy who wouldn't take no for an answer. He pursued me with every trick and charm up his sleeve. Finally, I couldn't ignore the warm fuzzy feelings I got when I was around him. I had to admit that maybe, just maybe, I felt something for him.
A month or so later, we were dating. This man has opened my heart in so many ways and has melted the walls that I've kept up for so long. He makes me believe in myself and encourages me to be the best person that I can be.
To My Love:
This is why I love being your best friend.
We love to be goofy.
Whether it's our stupid jokes, the fact that you wear the animal boxers I get you, or our impressions of weird TV shows (Old Gregg) we watch, we're a couple of weirdos. The best part about dating your best friend is that there is so much fun involved—it's not all about the lust.
Belting songs and dancing can get weird.
I know I can be embarrassing, but the cool thing about you is that you aren't afraid to be embarrassing with me. You rap songs and I sing off key, but together we're a match made in heaven. I'm not going to lie, your dancing scares me sometimes, but I can't even imagine how you still date me after seeing mine.
I can be myself around you.
I'm a strange person, I know that. Fortunately, you knew what you were getting into before we started dating. You found out all my flaws and quirks through our friendship and you were very prepared to deal with the hurricane of disaster that is me.
I tell you all my secrets.
Duh, what are best friends for? The only thing that makes telling you secrets even more significant, is that you're my boyfriend and I know I can trust you with my whole being.
You willingly take selfies with me.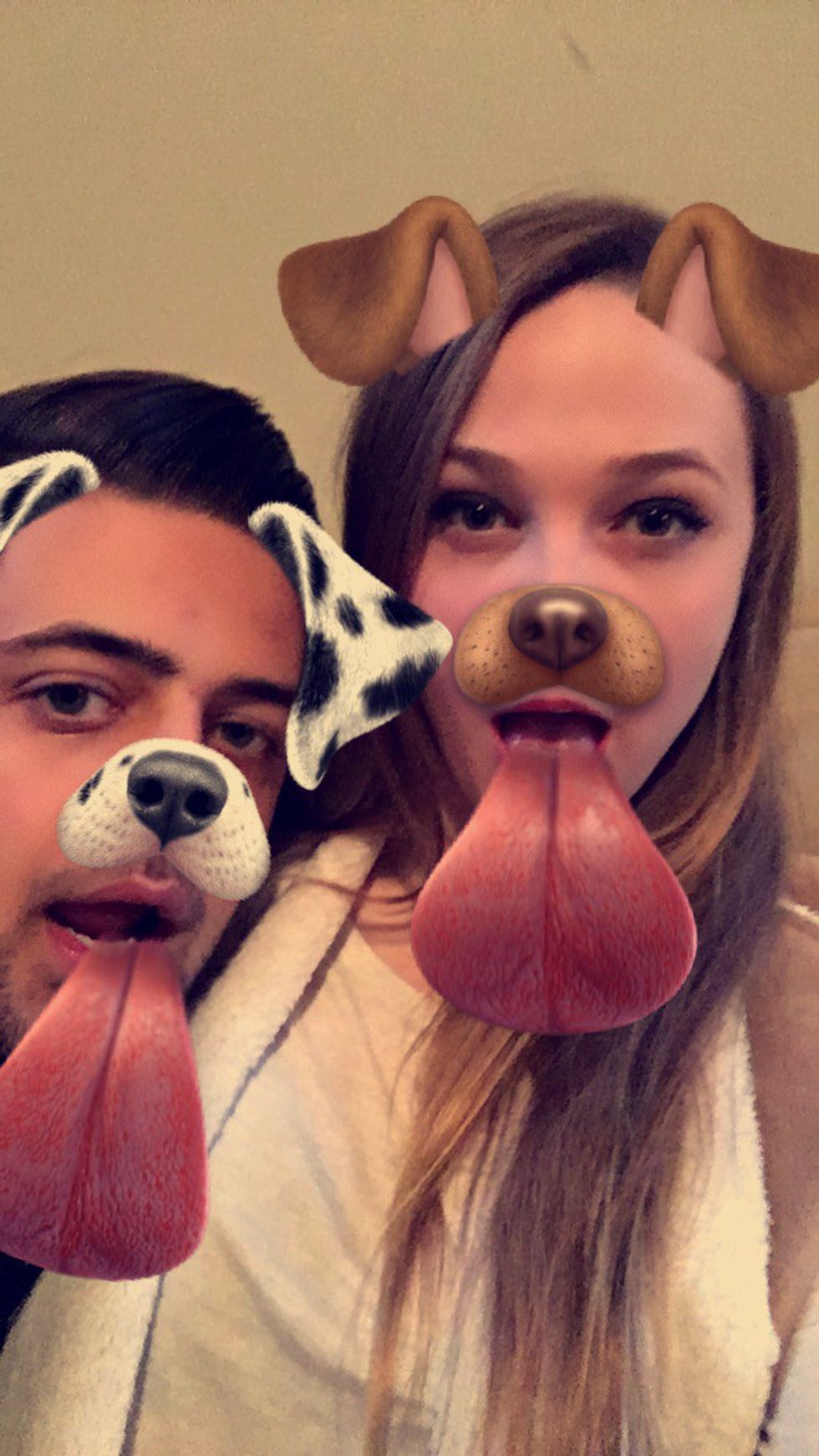 Sorry, but this one was too cute not to add. Wherever and whenever I need a picture, you'll already be there (possibly complaining) and making some kind of face.
Your friendship makes our love even stronger.
I love you and I love that you're my best friend. To be honest, I'm not even sure which came first, but I'm glad that you're both for me.