Over the two years I've been vegan, I've tried some not-so-tasty vegan foods, and I will admit that. But, I've also had some of the best food I've ever had in my entire life, even before I was vegan.
Some vegan foods I recommend to everyone I know because they're just that good.
Here are X vegan foods that, as a non-vegan would say, don't "taste vegan."
Angie's Boom Chicka Pop Sweet & Salty Kettlecorn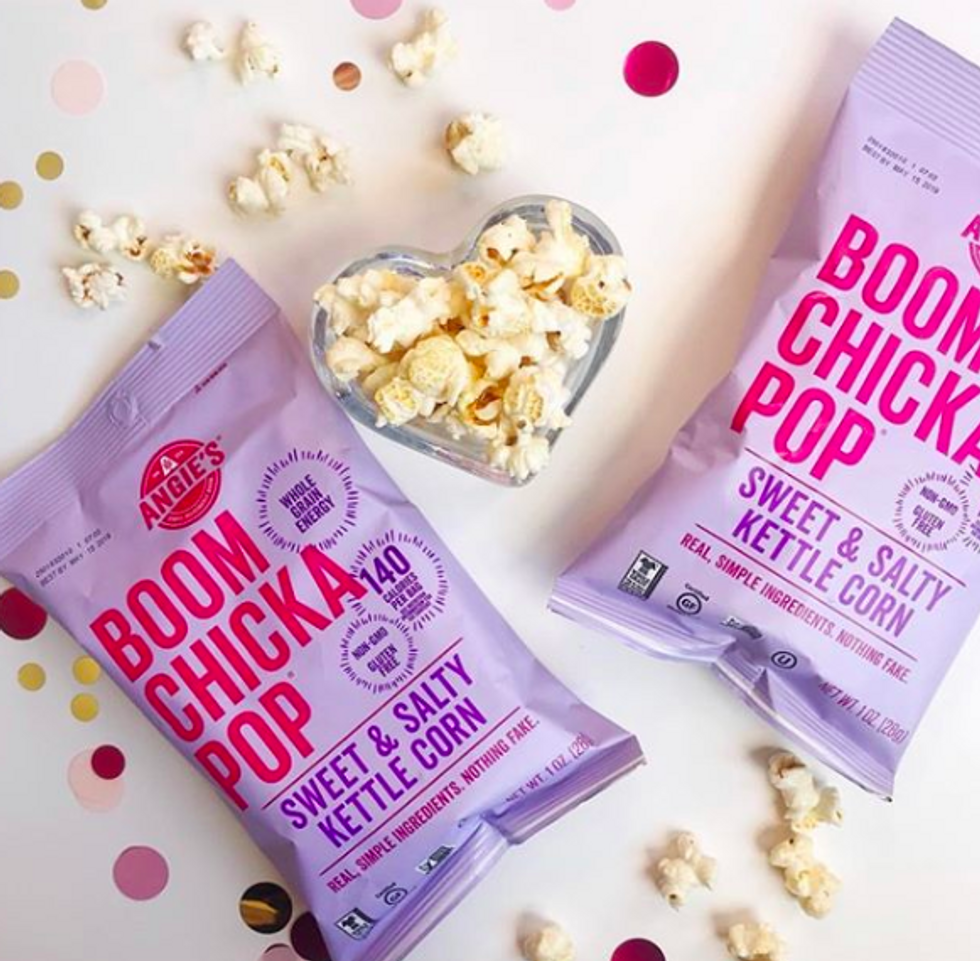 Oh my days, this stuff is heavenly.
Crunchy, crispy, sweet, salty, and, in case you're wondering, vegan.
This snack is also gluten free, kosher, non-GMO, whole grain, and free of high fructose corn syrup.
Dark Chocolate Oreos
The first package of these I bought disappeared in a few hours. They're hundreds of levels above the regular chocolate creme filled Oreos. Imagine the cream on the inside of the cookie was just as chocolatey and rich as the cookie itself, and just a touch sweeter: that's what the dark chocolate filling tastes like.
Seriously, these are so freaking good.
So Delicious Salted Caramel Cluster Non-Dairy Ice Cream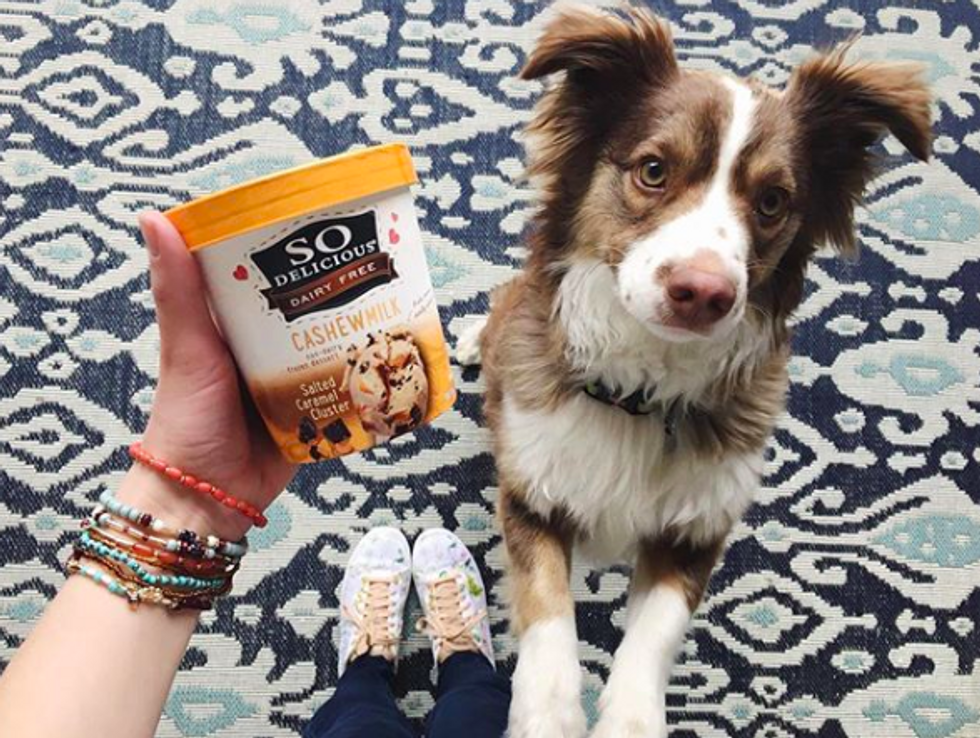 This is, hands down, my favorite ice cream on the planet.
Chock full of chocolate covered cashews, layered with ribbons of salted caramel, and loaded with more chocolate chunks, all stirred into a creamy, dreamy delightful cashew-based frozen dessert, this "ice cream" is a salty and sweet lover's fantasy come true.
And that's a fact.
Ben & Jerry's Non-Dairy Chocolate Fudge Brownie Ice Cream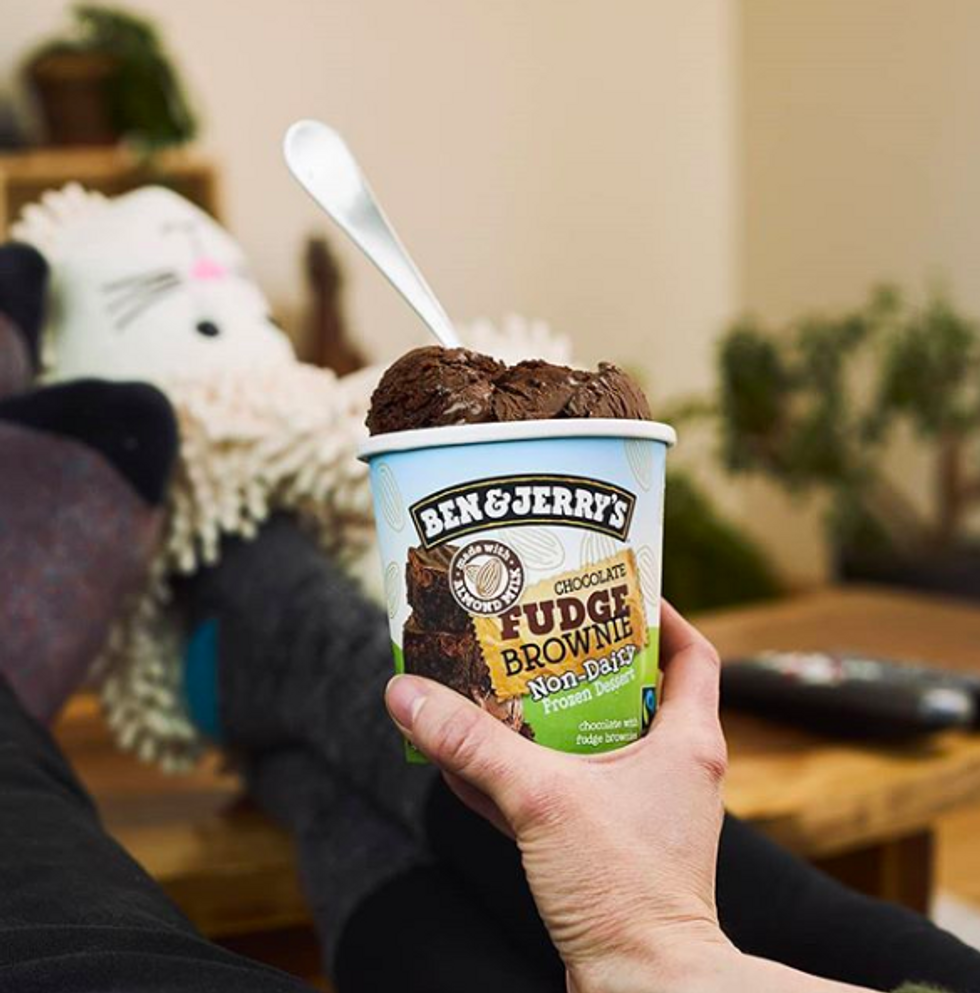 Imagine the most chocolatey chocolate ice cream you've ever had.
Take that, make it more chocolatey, and throw in über-chocolatey brownie chunks. Then you'll have this almond-milk-based treat.
Without a doubt in my mind, this is the best chocolate ice cream I've ever had. And I've had dark chocolate gelato on the backstreets of Pompeii. This beats it.
Bonus, Ben & Jerry's supports fair trade farmers with their sugar, cocoa, vanilla, coffee, and bananas, and uses non-GMO ingredients.
Even if you're a vegan-dessert skeptic (which you shouldn't be) Ben & Jerry's also uses cage-free eggs and implement a program they call "Caring Dairy" to ensure that even their non-vegan products keep in mind the importance of our animal friends.
Hippeas Organic Chickpea Puffs Vegan White Cheddar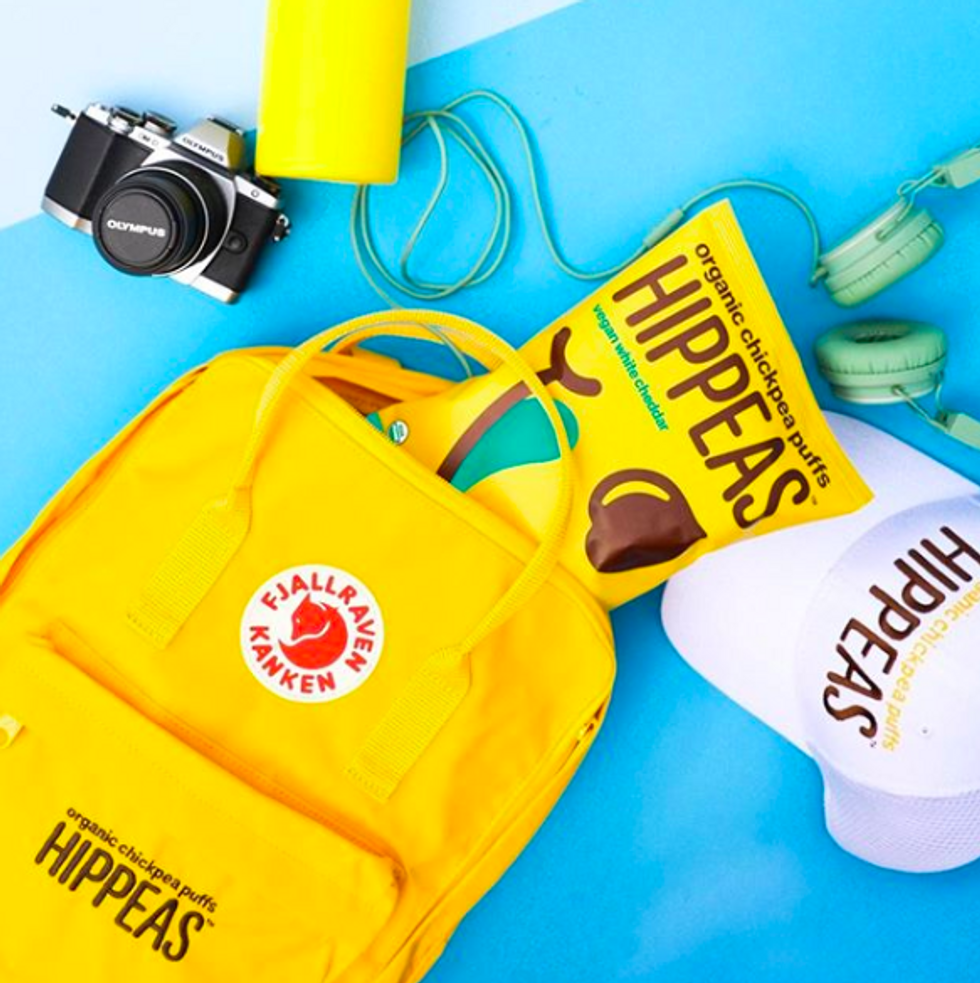 These are the closest thing to Cheetos in a vegan diet... except they're better than Cheetos, if you ask me.
These are non-GMO, kosher, gluten-free, and free of both soy and nuts, so they're suitable to pretty much any allergen restriction or diet. They also have a high protein and fiber content.
Silk Dark Chocolate Almond Beverage
This is just super delicious chocolate milk, without any nasty hormones or cholesterol and it's also soy free. Need I say more?
Oatly Oat Milk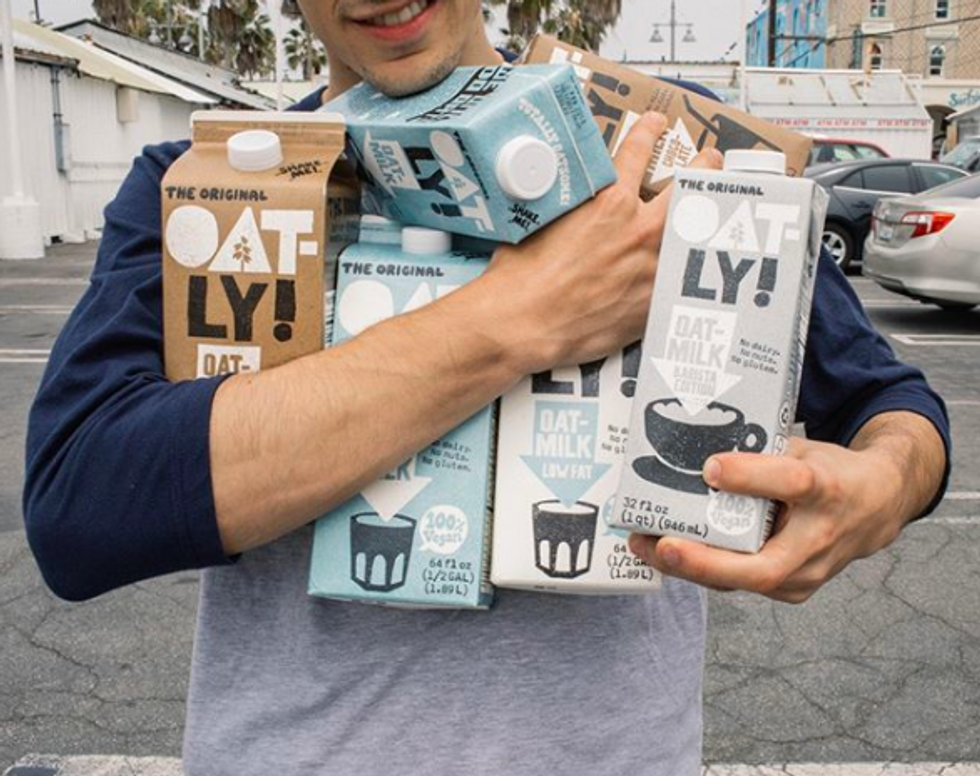 The absolute best dairy-free alternative for dairy is oat milk. There, I said it. I honestly prefer the taste of it to all milks, animal- or plant-based. It's got a taste you can only understand if you've tried it, and Oatly makes the best oat milk.
It's perfect for coffee, in a smoothie, in cereal, or on its own. It's that good.
Of course, there are plenty of other vegan foods everyone can enjoy, like guacamole, french fries, plain potato chips... the list could go on. However, these are seven things that are vegan that, if you haven't tried, I suggest you run to your nearest grocery store to try. Now.