One of my favorite things about sleeping is dreaming. I always go to sleep hoping that I'll have a great dream that I'll actually remember once I wake up. The best dreams are the ones that are so vivid that they seem real even after they're over, the ones that you keep thinking about throughout the day. Maybe it's the storyteller in me (or lover of TV and movies), but I really enjoy a dream that is both engaging and memorable. The thing is, though, even the most vivid dreams eventually fade from memory. The best way to remember dreams is to keep a dream journal, to write in the moment after you wake up in the morning. There are many reasons to want to remember dreams: simply out of curiosity, to analyze your dream patterns, to pinpoint underlying worries or fears or, my personal favorite, as a step towards learning how to lucid dream. (Although I haven't written anything in my journal for a while, the reason I started was because I wanted to have a lucid dream.)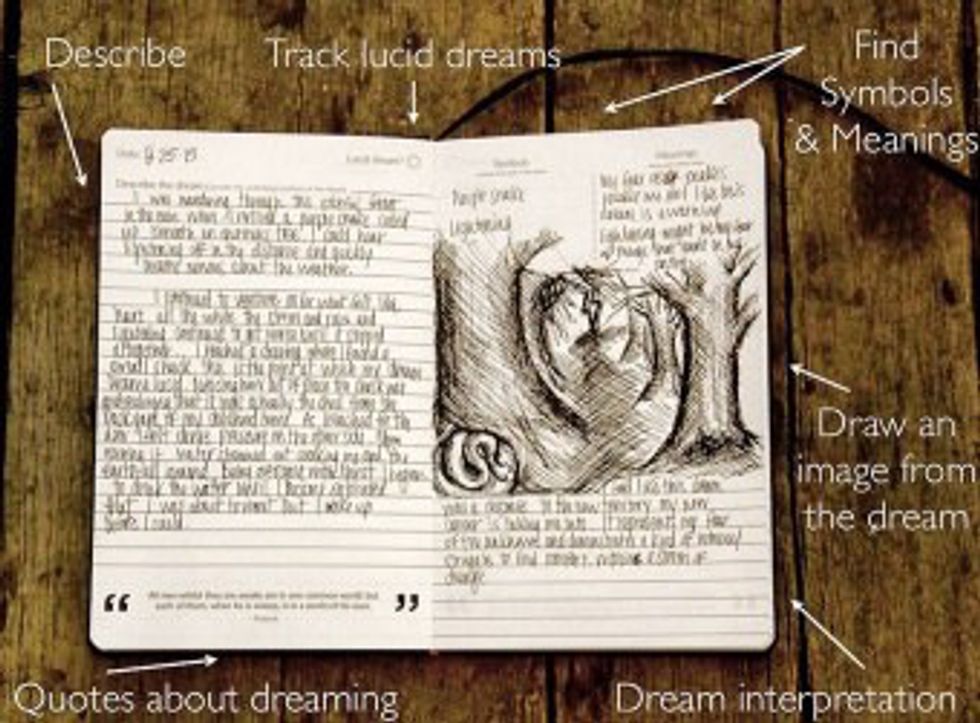 It's true, I haven't used my dream journal in quite some time, but I'm planning on getting back to it very soon. There's just something very enjoyable about writing something first thing in the morning. First of all, it stimulates your brain, which helps you to feel more awake. The act of writing is stimulating in itself, but trying to remember something seconds before you're supposed to forget it is the ultimate brain teaser. Even if you don't remember a dream, at least you'll still be writing about not being able to remember your dream. Yes, the point of a dream journal is that you write in it every day, even if you don't have a dream to write about. If you don't think you have time to write something every day, you probably actually do. Take a few minutes every morning to jot a few things down and add more to it later if you have to. Trust me, your brain will thank you for it.
Second, it's fun! If you're a writer like me, it gives you an excuse to write. If not, it's still fun to reflect on your dreams instead of letting them disappear completely. Unless you're keeping a dream journal for psychological reasons, your journal is for your eyes only, and you never have to read what you've written ever again if you don't want to. Just putting your dreams on paper is therapeutic, and getting in the habit of it will help you remember your dreams better in the long run. Remembering your dreams is a way to have a better relationship with yourself and to have a better understanding of your unconscious mind. It can even help you to solve problems in your waking life. If you're going to write a dream journal, it doesn't have to be a novel. It doesn't even have to be well-written. Do what's most comfortable and I promise, it'll be totally worth it.