Do any of you have partners who have a smart mouth? Are you guys dating someone who constantly destroys you during roast battles? What about those of you who purposely initiate aggression just because you love to be put in your place? If any of these scenarios pertain to you then it's clear either one of you in the relationship (or both) definitely made your way to the naughty list this year.
Browse through this list of positions for the naughtiest of them all and discover the different punishments you can give or get... as long as you have consent of course:
1. All tied up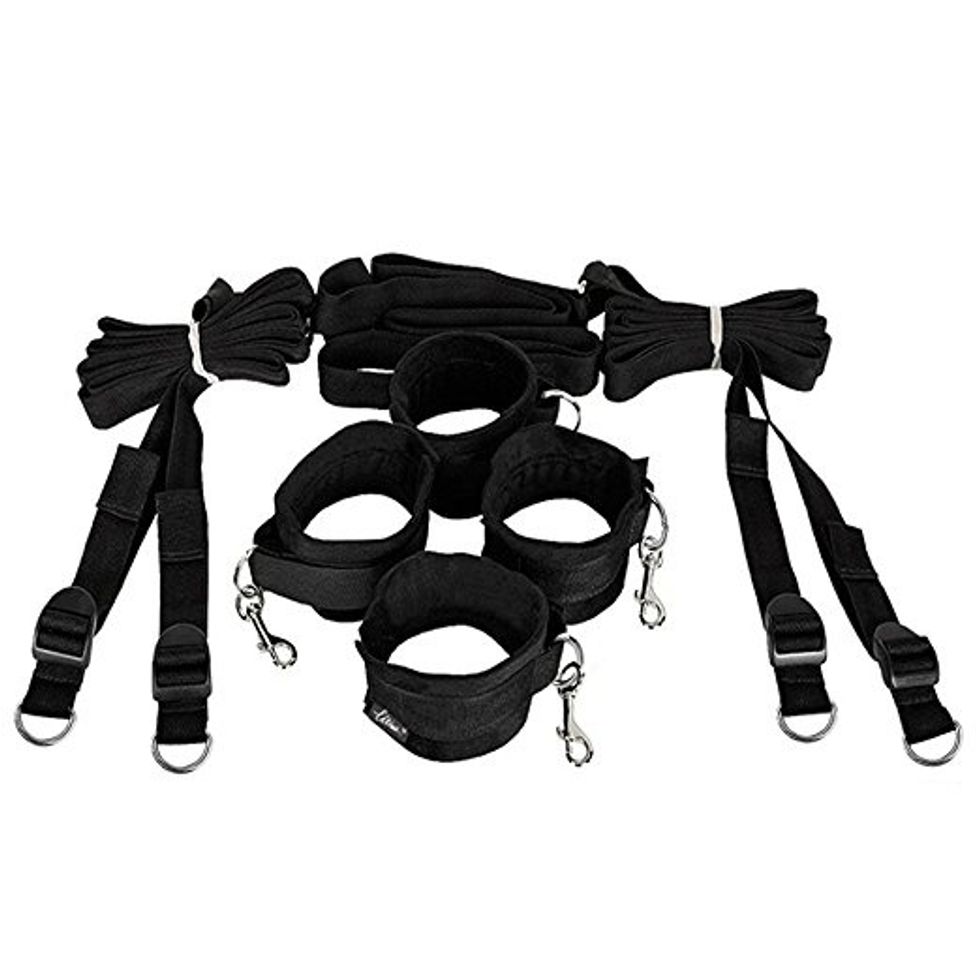 Using their arms and legs, constrain your partner to each corner of the bed. This is one of the few positions where one of you can ensure that you have maximum control over whatever you want to happen. It's completely up to you to decide if you want to go in strong or use this opportunity be the ultimate tease.
2. Frog tie 
Using some rope, tie your partner's ankles to their thighs so that they are positioned like a crouched frog. You'll want to make sure that you put them in a place where they aren't completely restricted and can have at least a little bit of range in motion. If you want to go the extra mile, tie up their hands behind their back to increase their level of submission.

3. Spreader Bar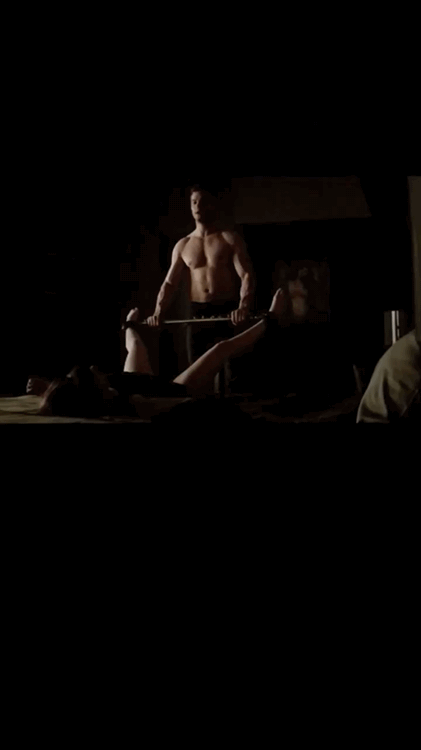 In theory, positions that utilize spreader bars are a simplistic version of the frog tie. This position may not be as restrictive as the frog tie, but there's more variety. For example, you can strap your partner's ankles on the spreader and have their body placed on the edge of the bed and thrust them behind in the doggy position. Then you can grab the spreader bar and use your strength to completely toss them on their back. From here you can lift their legs up, making sure they aren't bent so that your partner's body resembles a 90-degree angle. Then you can continue to thrust while standing up and make eye contact.
4. Wrist tie and doggy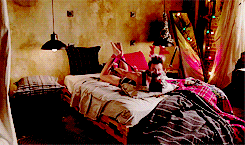 If you aren't interested in a lot of different accessories in bed, you can use any material to tie your partner's wrists up from behind. There are a few things to consider about materials though. Rope is the most durable, but may not be as comfortable on your partner. If they want something that feels better against their skin, try an actual tie for work, a silky tie from a robe, or leather handcuffs.
5. Over-the-wedge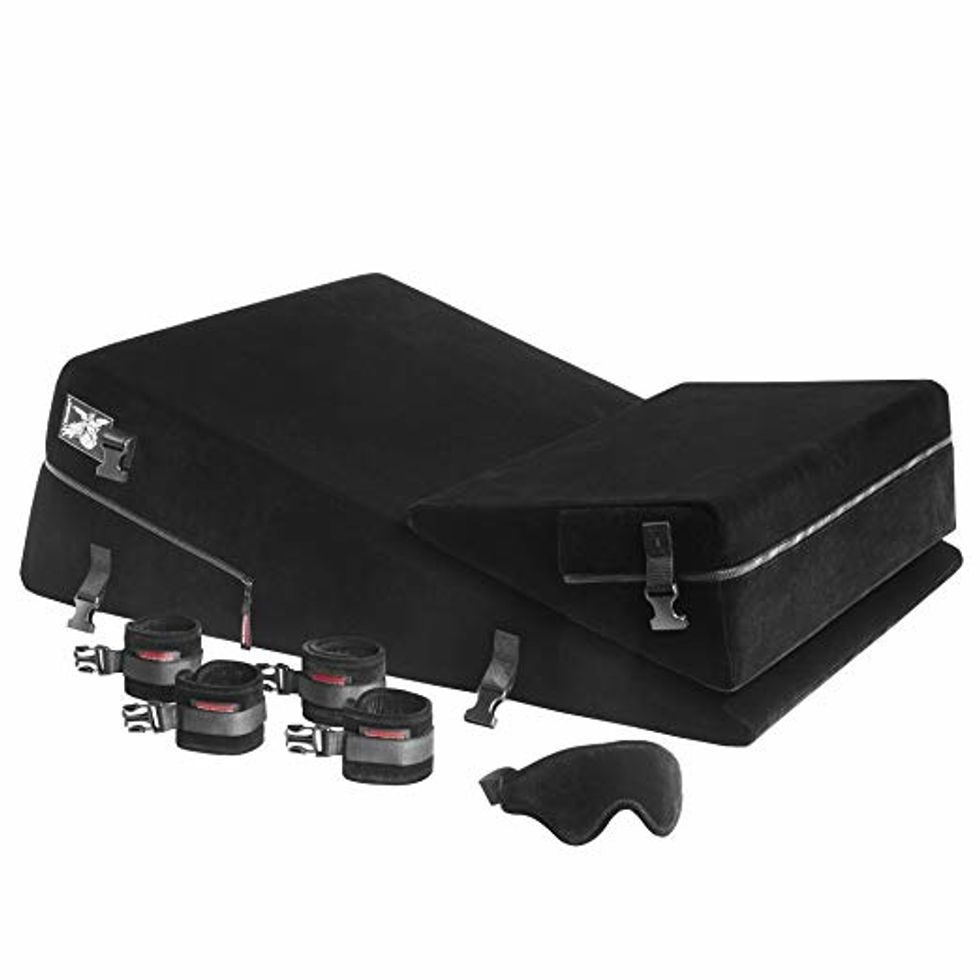 Rear-entry sex positions are already fun, but they can be amplified through the Liberator Wedge/Ramp Combo accessory that uses props for comfort, better positioning, and longer play. It's best to take advantage of the restraint clips on the sides of the wedge to keep your partner under control.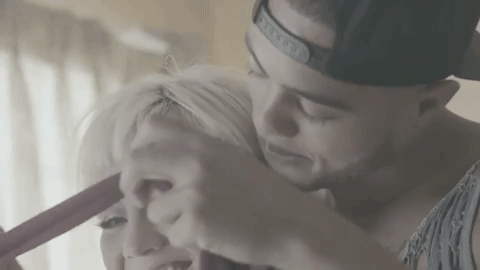 Using one blindfold is a smart way to heighten all senses, but think about how interesting using two blindfolds can be. Not only will both of you have enhanced senses, but it'll promote more interpersonal communication between the two of you. Now you can't rely on them to know where to touch. You literally have to show them or tell them what you want.

7. Ultimate ball tie bondage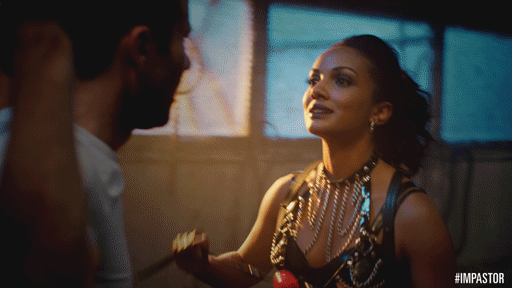 This position has your partner in what resembles the fetal position. To make sure they're secure, bind their wrists and ankles together and make sure their knees are up against their chest while doing so. You may need to use a little bit more rope to make sure their knees are where they need to be. After this is done, place a ball gag to their mouth and attach the remaining material together behind their head. For this position, it's still imperative to have a safety signal just in case of any emergency whether it be rapidly blinking their eyes or nodding their head a certain way since they aren't allowed to speak.