Australian cafes have been popping up all over New York City in the past few years. The invasion of these vary between a quick cappuccino spot to a sit-down brunch. No matter the set-up, an Aussie café could quickly become one of your go-to spots in NYC. Some of the most notable include Two Hands, Bluestone Lane Collective Café, and Little Collins, all known for their incredible and Insta-worthy avo toast.
Enter Banter, Greenwich Village's latest obsession in a sunny spot on Sullivan Street. Aussie natives and former Two Hands employees Nick Duckworth and Josh Evans opened Banter just this February, and it keeps ending up on my Instagram feed. A beautiful Tuesday in mid-May called for the perfect opportunity to check it out with a friend.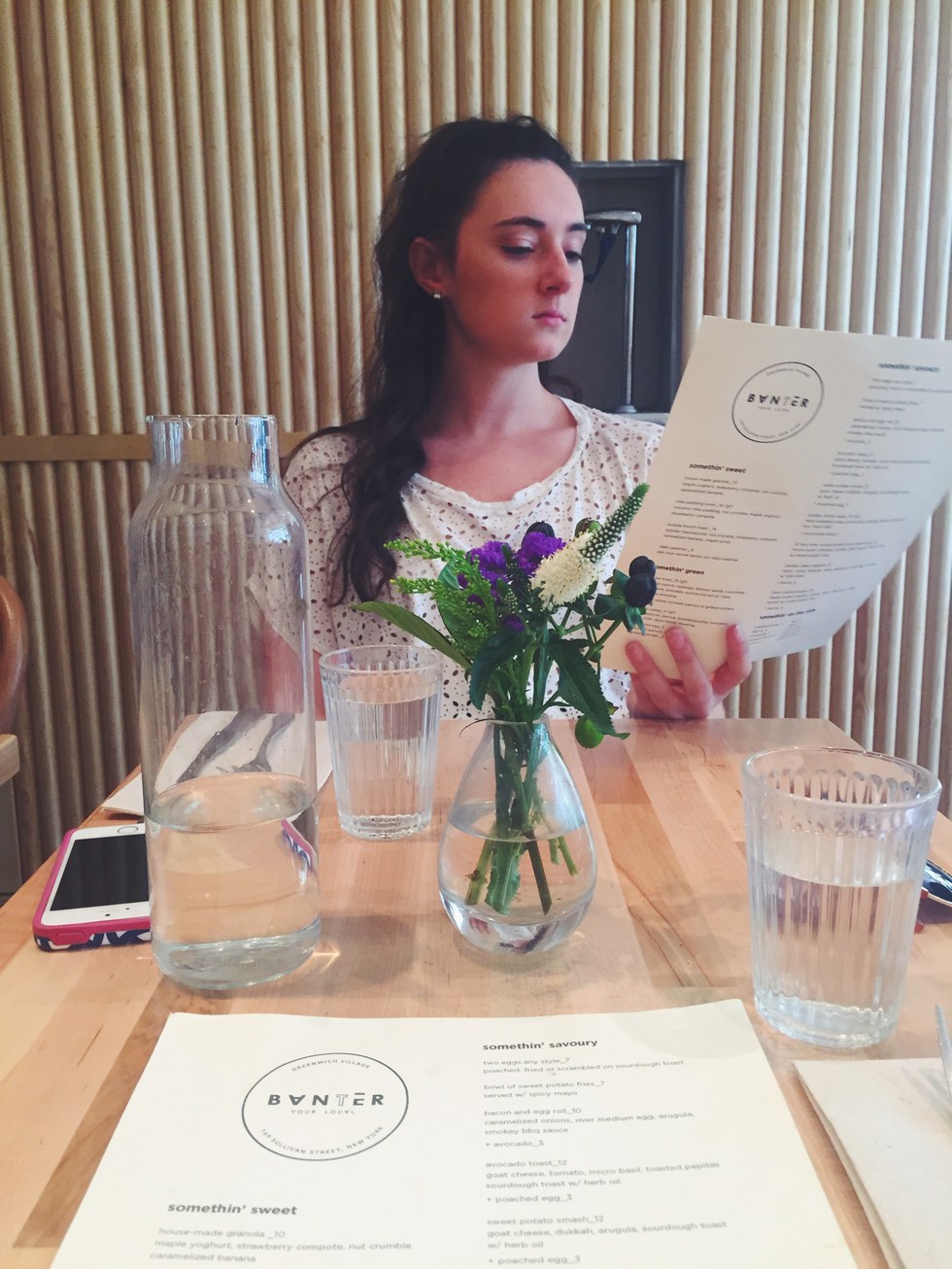 Around 2 p.m. the restaurant wasn't crowded, but not empty either. Bustling at a comfortable pace is the best way I can think to describe it. A small outdoor seating area with wide open doors lets in a light breeze and plenty of natural light, making it immediately clear why Banter is an Insta dream. The menu is deceivingly extensive, extending past the typical Aussie coffee bar that you might be used to. Familiarly (and obviously), avocado toast makes the list, but the Nutella French Toast and Fried Chicken Burger set this apart from the simple coffee bar and make it a full-blown restaurant. Additionally, a full liquor license allows the addition of bloody marys and mimosas to the menu, so we're already on the right track to a prime weekday brunch spot (and we haven't even eaten yet.)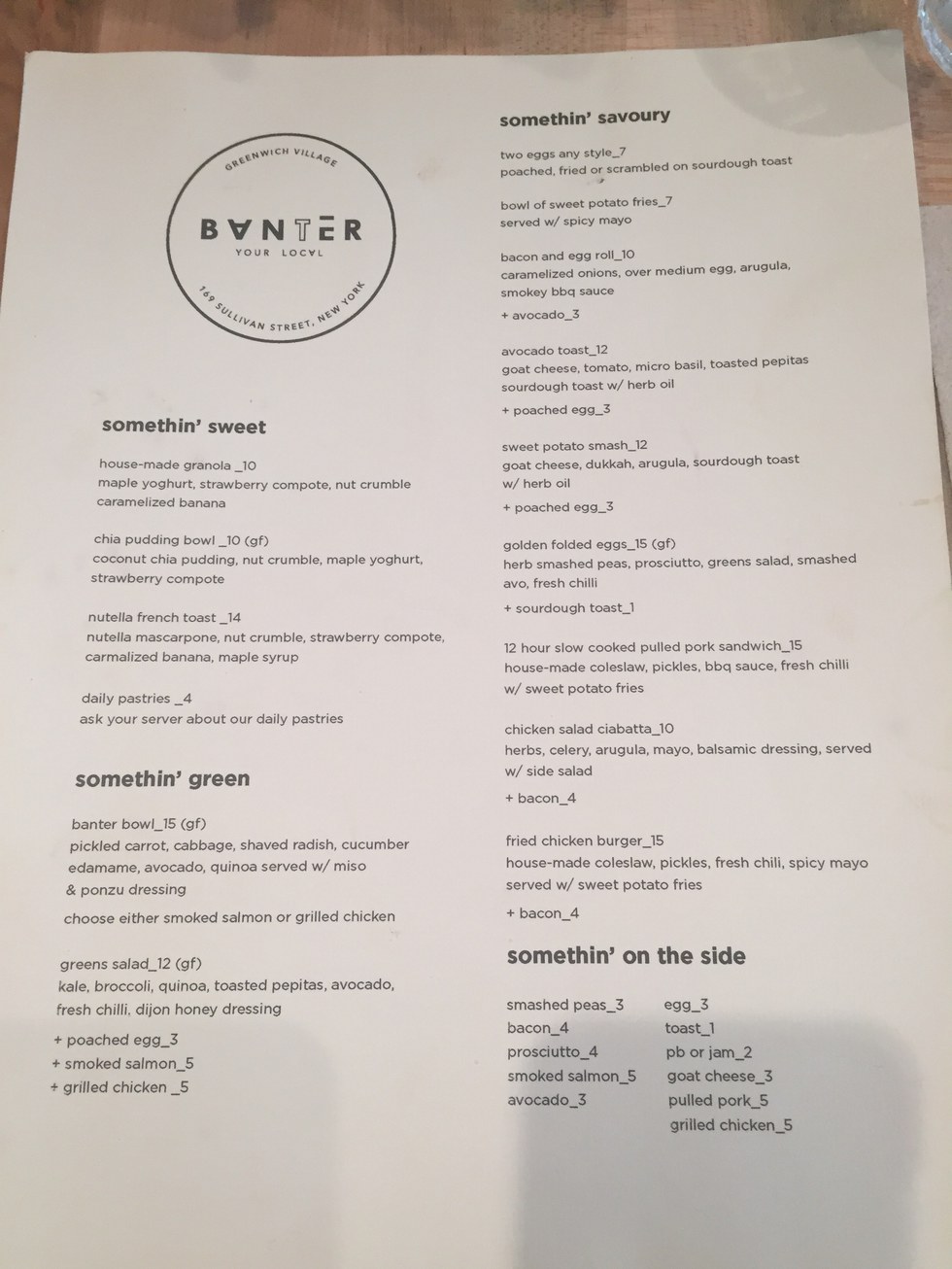 I couldn't pass up the Chia Pudding Bowl, while my friend was obsessed with the sound of the Golden Folded Eggs, which came alongside herb smashed peas, prosciutto, a greens salad, smashed avo, and fresh chilli. Oh, baby! We didn't wait long for it to arrive (major plus), but I would have waited longer because it was so delicious. Fresh berries topped my pudding bowl, and even though it looks small, it was definitely filling. The plate across from me was completely full, and I never doubted it was worth the $15.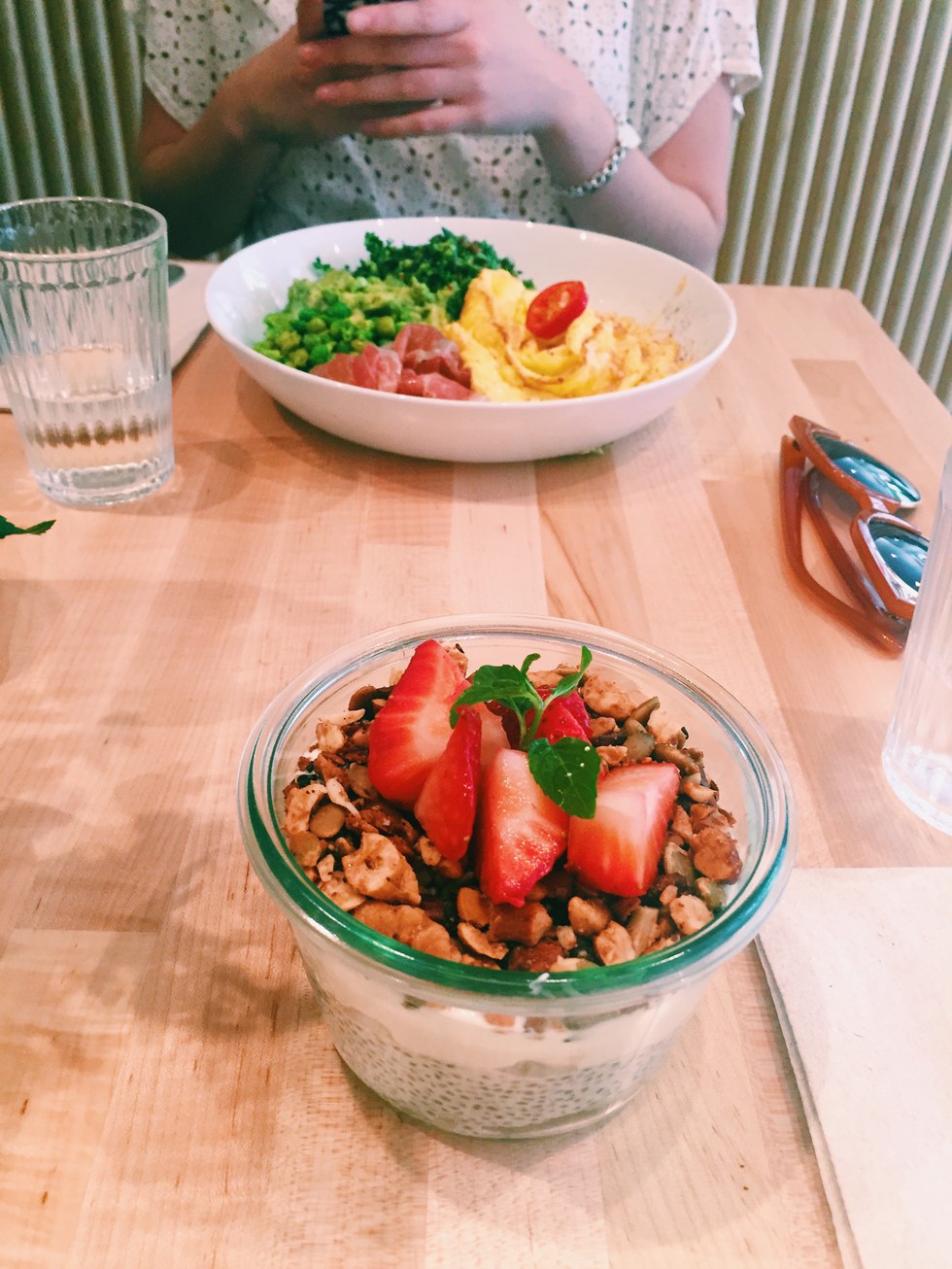 We spent more time than necessary basking in the ambiance of it all; the lightness of the décor, the plants sprucing up the indoors with greenery, the Australian accents of our servers, and the two guys two tables over from us who were definitely famous for something.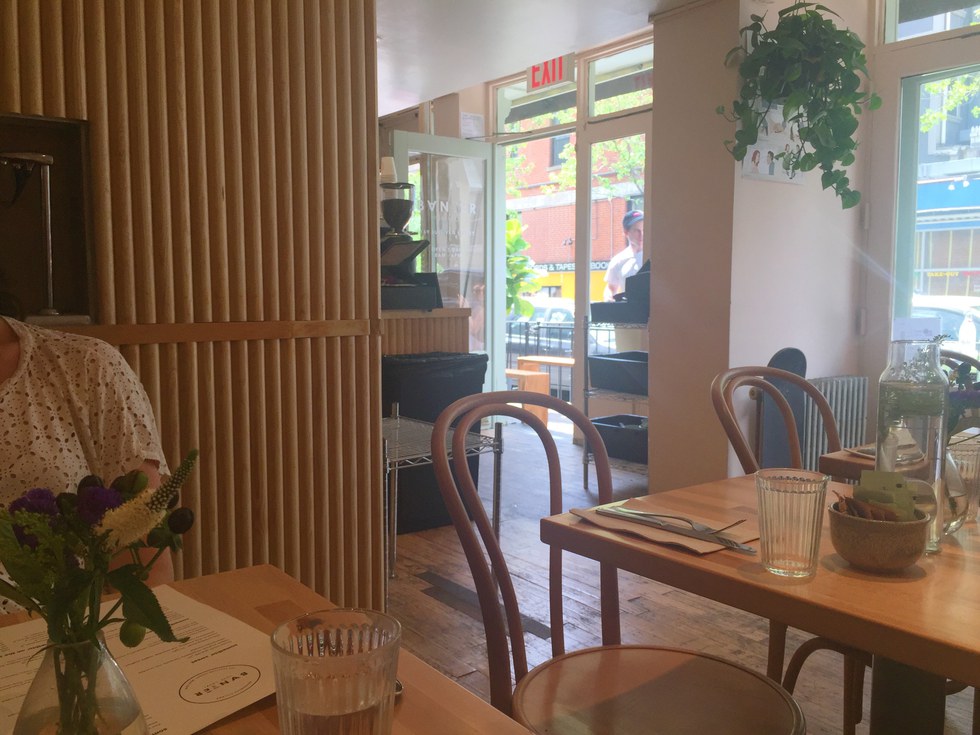 I will definitely be back again to taste more of the menu, and would absolutely recommend it to anyone looking for a newer place to try in the Village. Here's to hoping it will stay a secret for just a little while longer, only so we don't have to wait for a table!