It's not a secret that this year's contestants are a little rambunctious. There was drama already on the first night there. From two girls knowing each other to a girl in a sloth costume. Colton is the first virgin bachelor, things are already heating up and we are only a week in! Let's get to know the girls!
Caelynn Miller-Keyes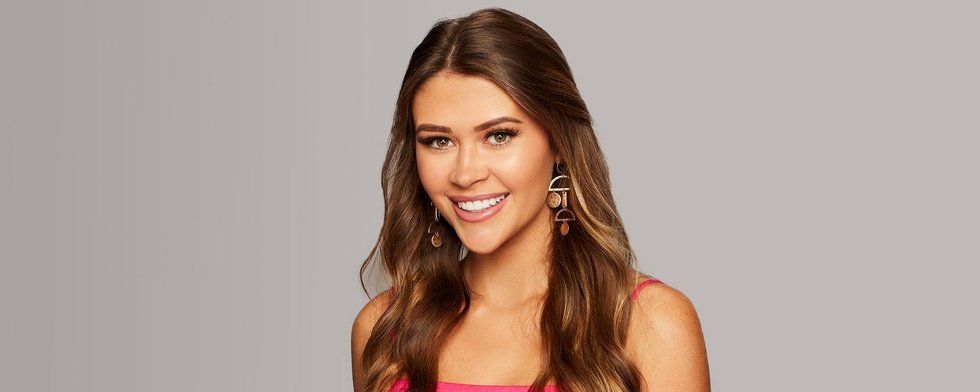 Caelynn Miller-Keyes cdn1.edgedatg.com
23-year-old beauty queen Caelynn wowed as she wore a beauty sash on the first impressions. "2018 Miss North Carolina" but, on the other side of the sash was "Miss Underwood" which, made Colton laugh. She was also the runner-up in the 2018 Miss USA pageant. Caelynn is from Asheville, North Carolina. She has a degree in Broadcast Journalism from Virginia Commonwealth University. One thing she says about herself is she can't cook, except for breakfast.
Katie Morton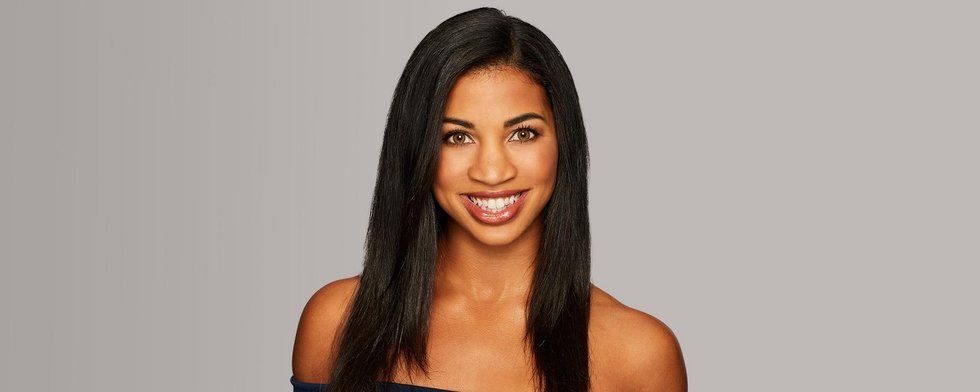 Katie Morton cdn1.edgedatg.com
Katie, a 26-year-old medical sales representative from Sherman Oaks, California. She graduated from LSU, where she was apart of the competitive dance team. Katie was a normal, calm and collected girl who did not make a fool of herself. She has said on a date she got the hand, which meant "hand me your credit card." Well, Katie, you won't have to pay for dates for as long as you're in the bachelor mansion. did the v card
Alex Blumberg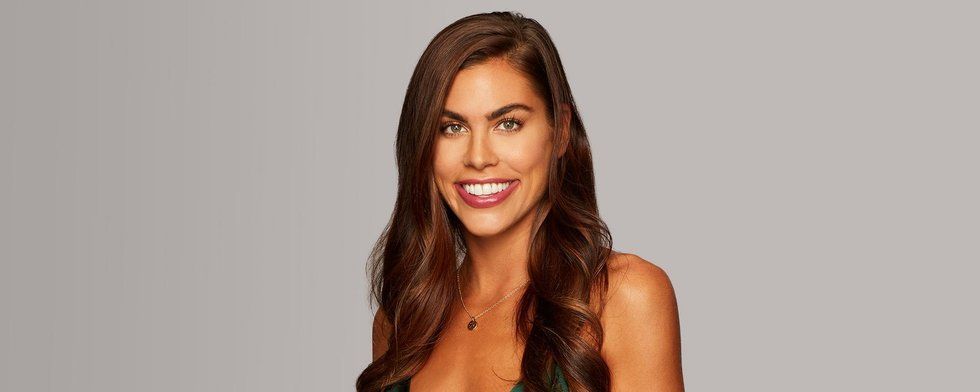 Alex Blumberg cdn1.edgedatg.com
A dog rescuer at only 29-years-old, Alex has saved more than 5000 dogs from being killed. She runs a successful dog rescue called CAARE rescue out of Vancouver, BC. She is not the only Canadian this season. She will compete against Caitlin for Colton's heart. Alex was, unfortunately, sick when the show began recording, so she held up signs and told him why she couldn't speak. He thought it was super cute and wished he could have talked to her.
Hannah Brown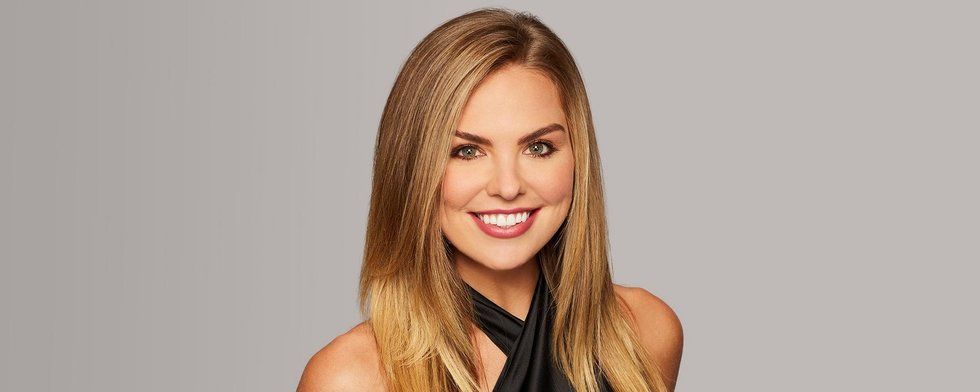 Hannah Brown cdn1.edgedatg.com
Colton has two beauty queens this season, this one is from Alabama. 23-year-old Hannah B. was the 2018 Miss Alabama. She graduated from the University of Alabama with a degree in communications. Since the end of her term she has been an interior designer. While she enjoys attending Alabama football games. Her first impression walking up to Colton seemed to be good because he said: "he could get down with that" in reference to her "roll tide" comment.

Onyeka Ehie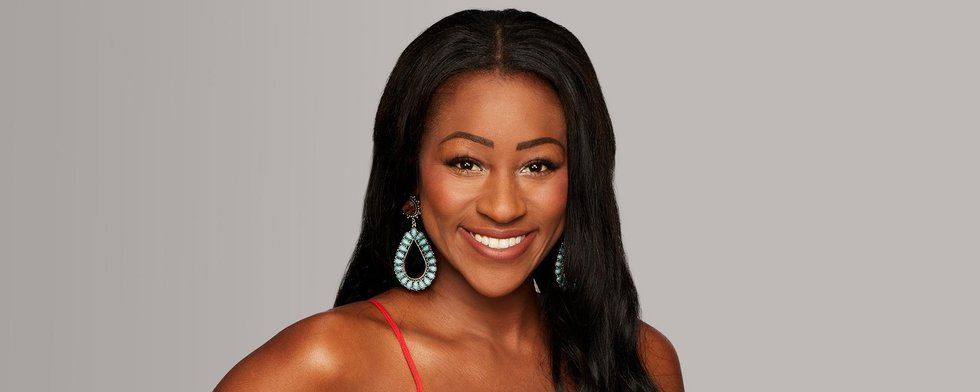 Onyeka Ehie cdn1.edgedatg.com
She states in her interview for the bachelor, that her full name wouldn't fit on the name lower. Her family is a traditional Nigerian family. She grew up in Manhattan, Kansas and still stays true to her heritage. One thing she hopes to get out of the bachelor is a love like her parents, who have been married for 35 years, and were engaged after 2 weeks. "When you know, you know."
Caitlin Clemmens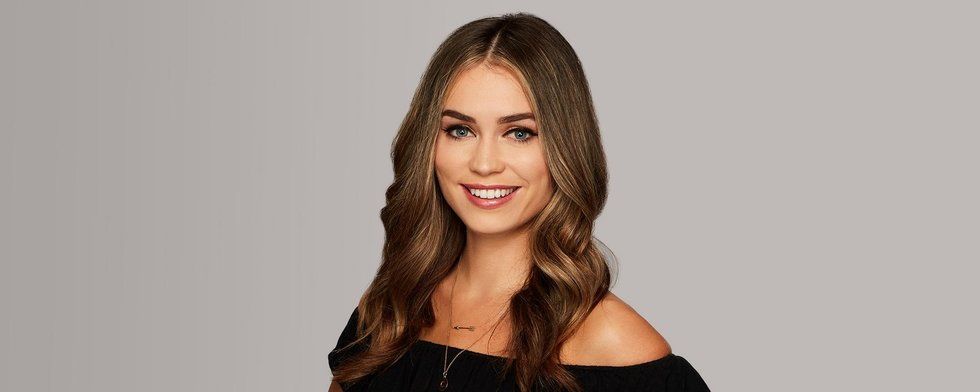 Caitlin Clemmens cdn1.edgedatg.com
25-year-old Caitlin is a realtor from Canada. She is not the only Canadian this season on the bachelor. One interesting thing about her is that she would like to ride horses through the Rocky Mountains. In her first impression with Colton, she got out of the limo with a balloon that looked like an apple and handed it to Colton. Apparently, it was a cherry, and she popped it. Symbolizing his virginity. Not the best first impression but she is brave.
Annie Reardon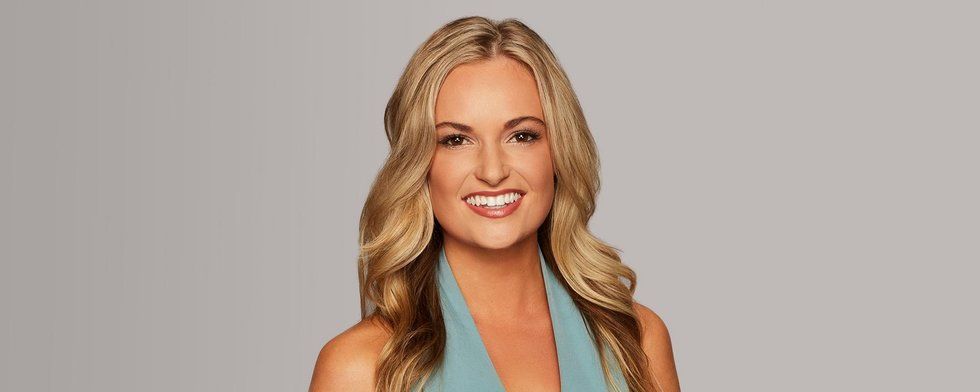 Annie Reardon cdn1.edgedatg.com
Annie wow'd Colton with her answers of football. She looked very nice in her dress as well. A 23-year-old financial associate from New York, went to the University of Alabama and studied Finance. Interestingly enough she thinks of herself as a "party-starter" because she just wants everyone to have fun and smile.
Kirpa Sudick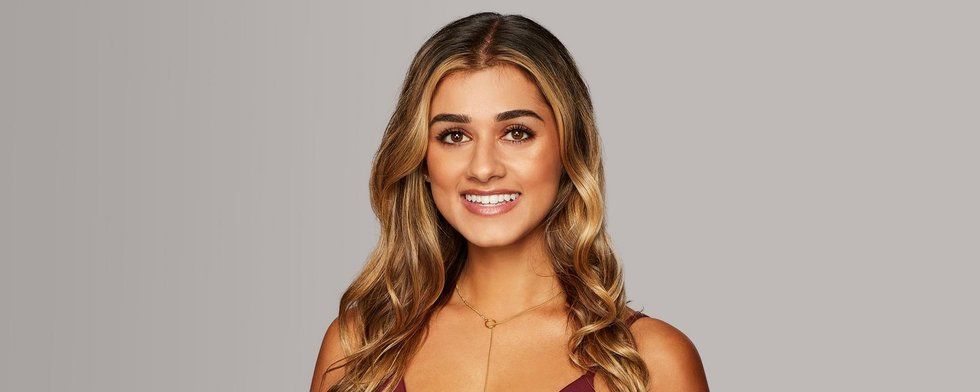 Kirpa Sudick cdn1.edgedatg.com
A 26-year-old dental hygienist from Whittier, California, Kirpa Sudick was a stunner in a beautiful purple glitter dress. Colton seemed to appreciate it as well. In a traditional meeting, nerves seemed to be the last thing on her mind. Being a dental hygienist, the biggest deal breaker to her, is flossing. This down to earth girl enjoys reading, hiking, cooking and swimming. She is one to watch in the battle for Colton's heart.
Heather Martin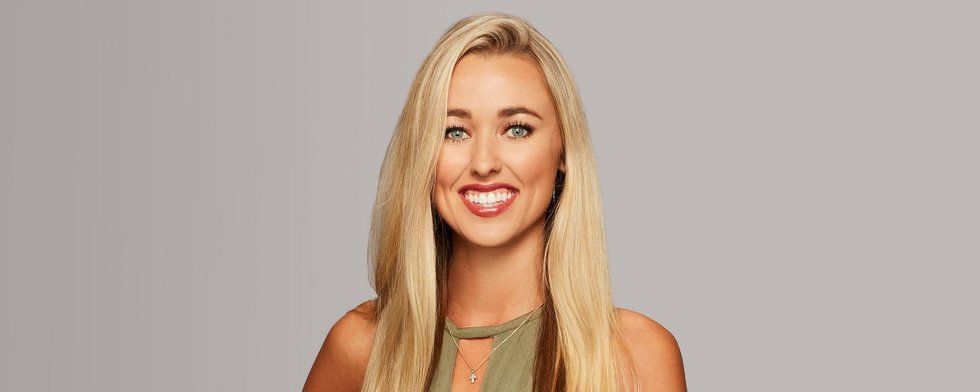 Heather Martin cdn1.edgedatg.com
22-year-old Heather Martin has been waiting a very long time for an opportunity to date this bachelor. She met him once for "15 seconds." Heather oddly enough, never been kissed. She has been savoring it for someone very special and thinks that Colton could be the one. Being a thrill-seeker, she hopes that kissing Colton would be the most thrilling thing to date.
Elyse Dehlbom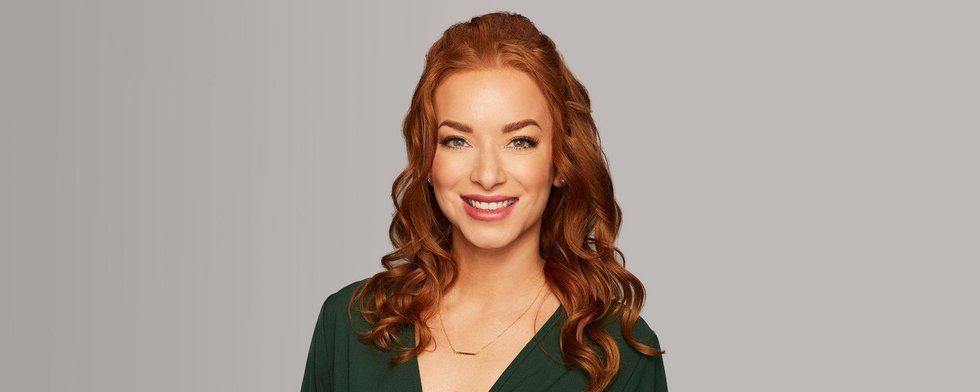 Elyse Dehlbom cdn1.edgedatg.com
The oldest contestant of the competition, but she certainly doesn't look like it. 31-year-old Elyse is a make up artist from Alaska, but recently relocated to Scottsdale, Arizona. During the meeting with Colton, she looked a little nervous, but who wouldn't. She did not let that stop her. She treated Colton as if he was just a normal person. Can't wait to see what how far she goes!
Tayshia Adams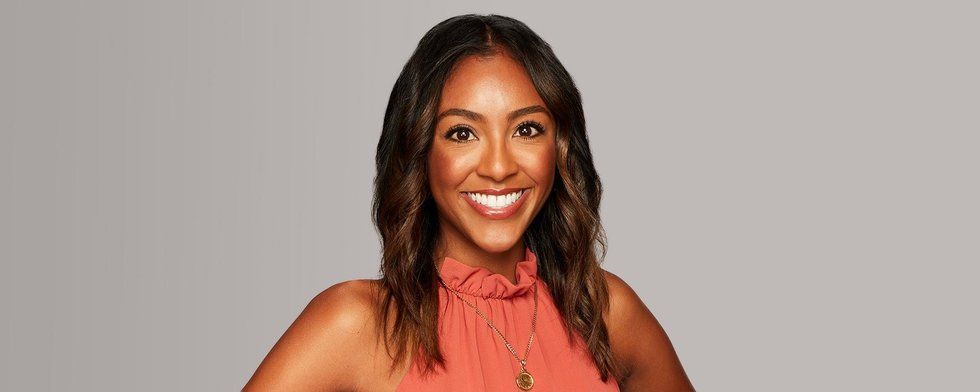 Tayshia Adams cdn1.edgedatg.com
One of the first women Colton met, Colton and Tayshia bonded over both being nervous. Outside of the nerves, they seemed to hit it off! Tayshia is a 28-year-old phlebotomist from California. Something fascinating about this woman, is she recently just finished a mission trip from Africa. She is very active in her church as well.
Courtney Curtis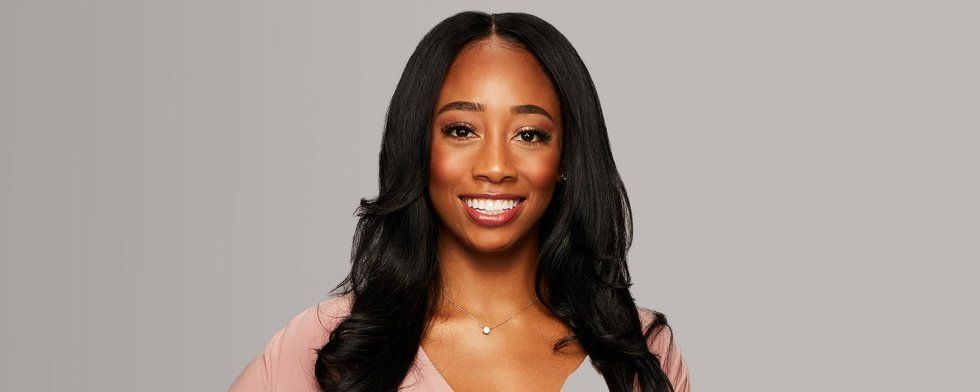 Courtney Curtis cdn1.edgedatg.com
23-year-old caterer and food-blogger from McDonough, Georgia, Courtney was not born in the United States. Interestingly enough she was born in Germany and has 4 younger siblings. She has her own catering business that is very successful, Creating Court. In the first impressions with Colton, she brought a peach because she is from Georgia. Courtney also said, "If you want more where that came from, I'll be inside".
Cassie Randolph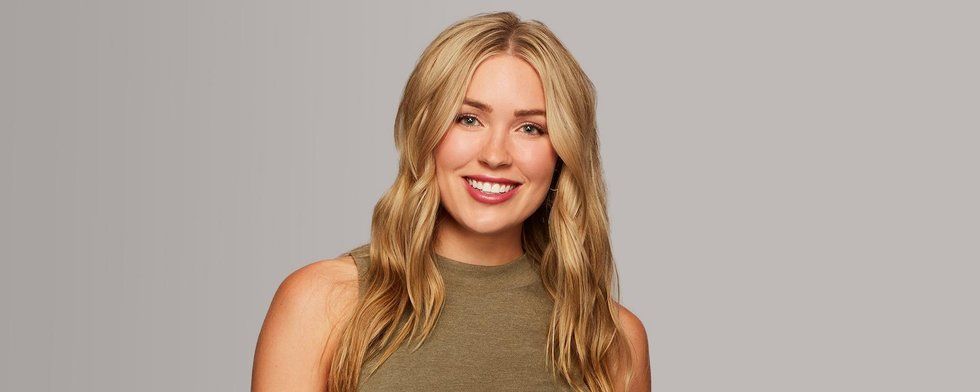 Cassie Randolph cdn1.edgedatg.com
Cassie a 23-year-old speech pathologist from Huntington Beach, California. When she isn't helping children she can easily be found in the ocean on a surfboard. One day she hopes to open up her own practice to help children. As a standout with her impression, she held a box of fake butterflies and then dumped them out because she was less nervous. Colton felt it was charming because he picked one up and kept it. Let's wait and see how it goes, will the butterflies disappear through the season?
Demi Burnett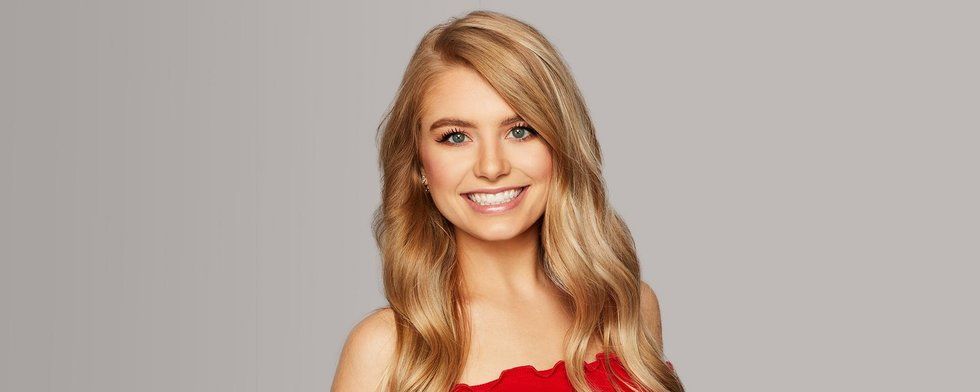 Demi Burnett cdn1.edgedatg.com
The very first girl to come out of the limo, and also the first one to steal him after meeting all the girls. One of the things she stated when meeting Colton was that she "hasn't dated a virgin since she was 12, but [she] wouldn't be against giving it another shot". Demi the 23-year-old interior designer from Red Oak, Texas. She isn't afraid to show she is a true Texas girl at heart.
Nina Bartula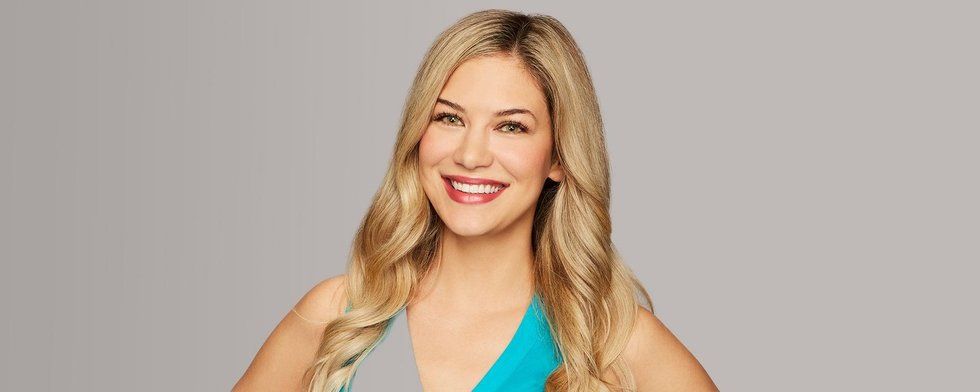 Nina Bartula cdn1.edgedatg.com
Born in Croatia, she moved to the United States at a young age because of conflict. Growing up she was a fan of the bachelor and watched it with her mom and her grandma. Meeting Colton for the first time she spoke her native language of Croatian. She is a sales account manager from Raleigh, North Carolina. She is also one of the older women in the competition and she isn't letting her age defy her odds with Colton.

Erika McNutt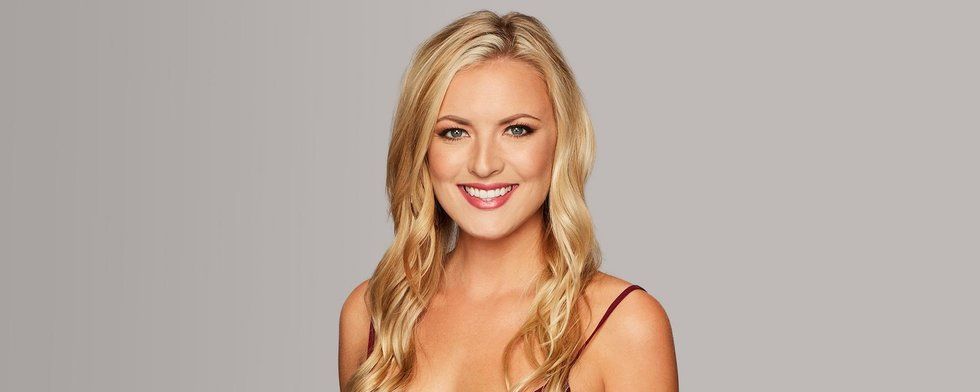 Erika McNutt cdn1.edgedatg.com
The 25-year-old from Encinitas, California is a recruiter. All of her friends have nicknamed her based on her last name "the Nut". One thing when she met Colton was she gave him a bag of assorted nuts to remember her, and he still forgot her name. It's simple to forget names right? According to her bio, she can eat anything she wants and not gain weight. Don't all girls wish?
Sydney Loctuaco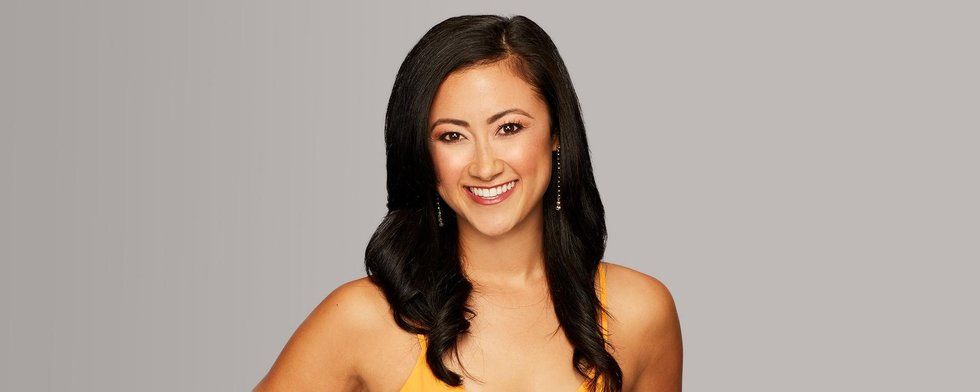 Sydney Loctuaco cdn1.edgedatg.com
Sydney the 27-year-old NBA dancer gave up her career to come on the bachelor. Interestingly enough, she has never had a boyfriend. She is from New York. One thing she loves is Thanksgiving because she feels there is no pressure of gifts but all the food. Sydney made a promise to teach Colton a few dance moves. Let's hope he doesn't have two left feet!
Bri Barnes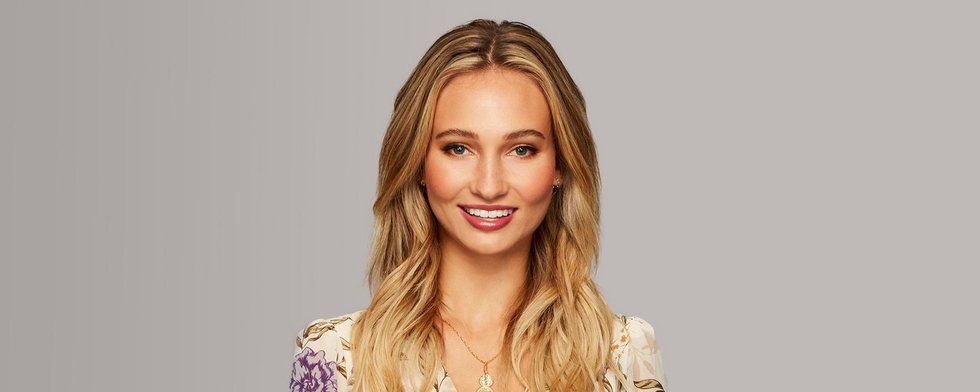 Bri Barnes cdn1.edgedatg.com
Bri stirred up some drama night one with her fake Australian accent, but wowed Colton with it. The 24-year-old model is from Los Angeles, California. One thing, most people don't know about her is she played soccer for 8 years. I wonder what other accents Bri can do!
Angelique Sherman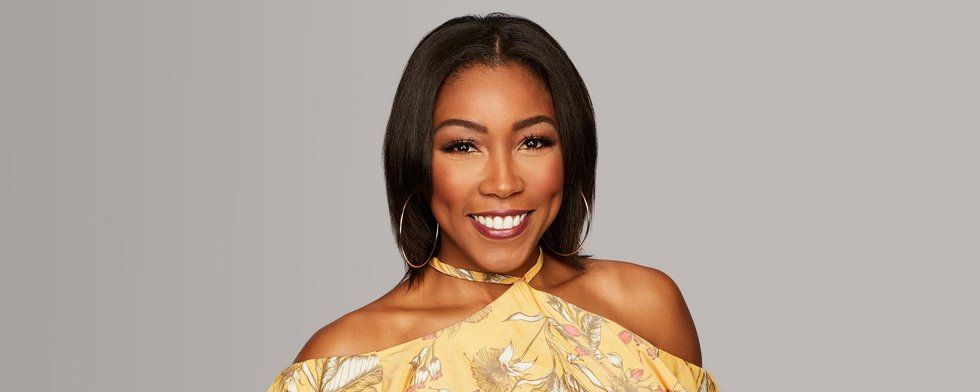 Angelique Sherman cdn1.edgedatg.com
She is a marketing salesperson from Hamilton, New Jersey. Angelique, a 28-year-old, has a ton of corny jokes that she can't wait to tell. When meeting Colton she left behind some glitter from her dress. Colton thought it was charming. Something Angelique wants to do in life is being able to open a clothing boutique.
Tracy Shapoff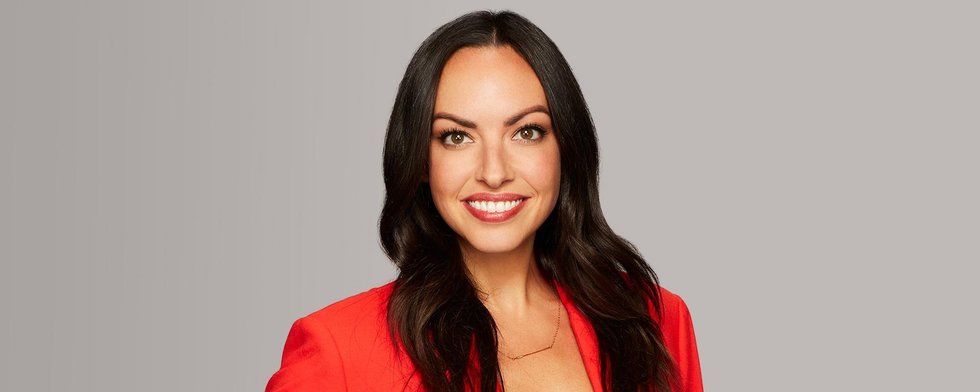 Tracy Shapoff cdn1.edgedatg.com
One of the most memorable girls of the evening, Tracy pulled in the driveway, not in a limo but, in a police car. She claimed to be the fashion police. The 31-year-old wardrobe stylist surely made an impression. An interesting fact about Tracy is that she claims she can live off hot dogs.
Nicole Lopez-Alvar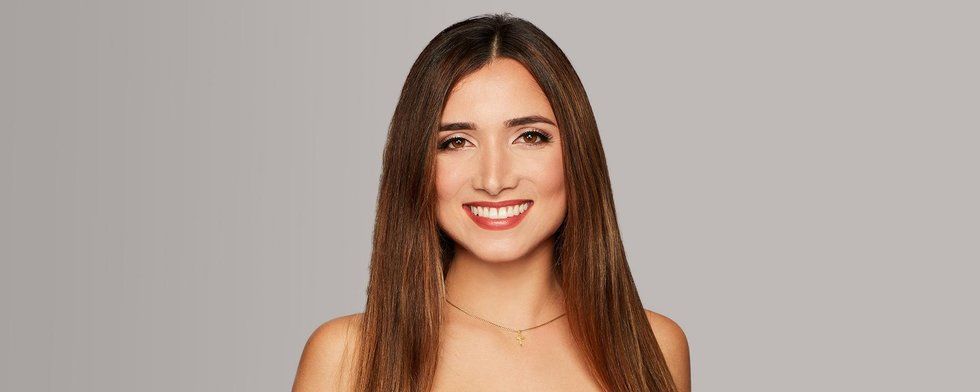 Nicole Lopez-Alvar cdn1.edgedatg.com
Nicole, a social media coordinator, from Miami, Florida stays true to her culture speaking Spanish to Colton. It impressed him because she is true to herself. Something about Nicole is that she says she never gets embarrassed. Nicole, the 25-year-old, still lives at home with her mom and grandma, and also says she can't wait for Colton to eat some of her grandmothers cooking.
Catherine Agro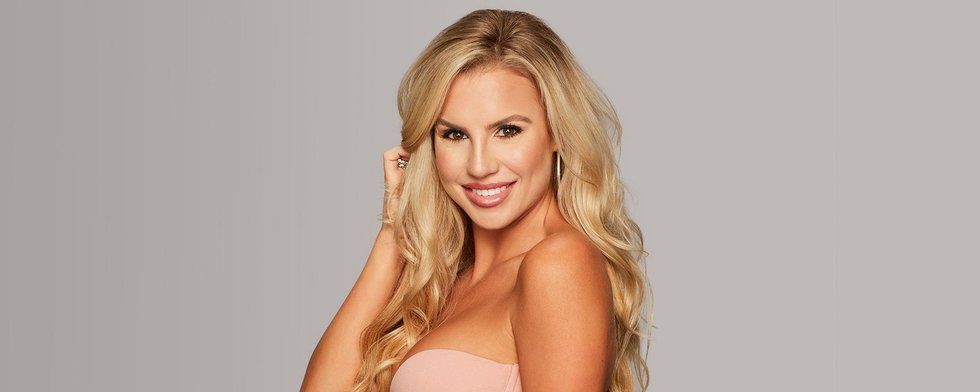 Catherine Argo cdn1.edgedatg.com
Without competition, the most memorable girl of the evening. Not because of something she didn't do, but something she did do. Catherine brought her Pomeranian, Lucy. Yes, you read that right. BROUGHT HER DOG! She left her with Colton which ended up being given to Chris Harrison. This 26-year-old Real Estate Agent by day and DJ by night from Fort Lauderdale, Florida definitely is not the favorite in the house.
Hannah Godwin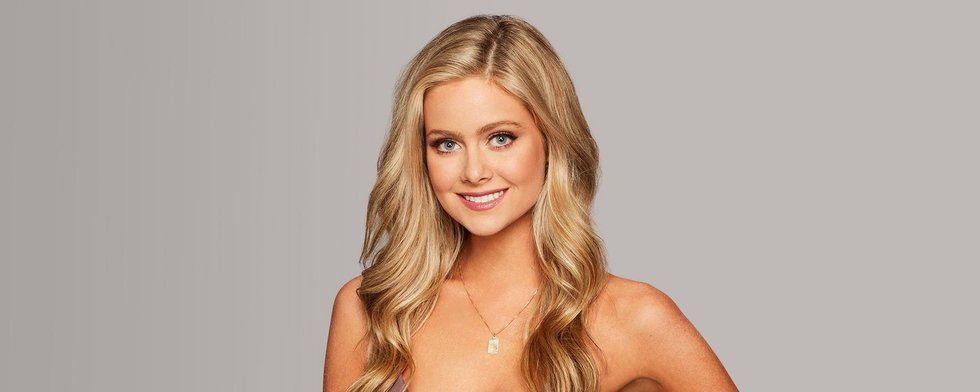 Hannah Godwin cdn1.edgedatg.com
Receiving the first impression rose, Hannah G. stunned Colton. In the first meeting she wrapped a gift to him. Inside the box was nothing, she said "I brought your favorite underwear, it is rumored you don't wear any", an extremely simple gesture but Colton found humor in it. The 23-year-old Content Creator from Birmingham, Alabama, she uses her southern roots to help her business while doing photography and modeling her own material.
Second Episode:
Going into the second week, things will begin to heat up! Watch the teaser here!
Demi Does The Unthinkable on a Group Date - The Bachelor (Episode 2 Preview) youtu.be
We have to wait and find out Monday, January 14th!