I'm a firm believer in supporting local music. If you look hard enough, it isn't very difficult to find really great bands in your area. Atlanta is on the come up in many creative mediums, everything from movies to music. Here are a few bands from the Atlanta area that are worth a listen. Whether you like pop, rock, or alternative, one of these groups is bound to have something that you'll like. They all play shows in the area fairly often so keep a look out for when you can catch them next.
1. Lanes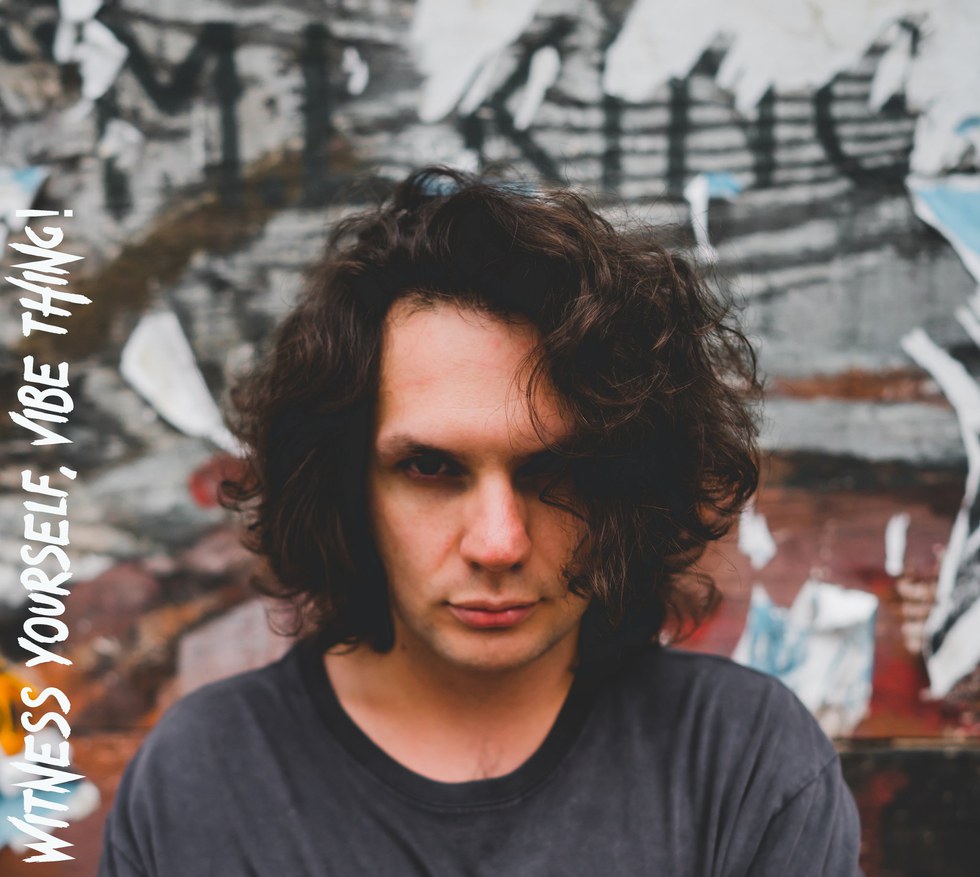 Timothy Romero is the front man of Lanes. He not only sings and plays guitar but, he produces as well. Tim has been playing several different backing musicians since he left college to start Lanes. He brought in friends from all different musical backgrounds to play with the band, "Mostly guys I grew up playing music throughout HS with in the Atlanta area. Having different musicians join brings a fresh perspective to the music, and you gain a lot from having more new ears on the music."
Right now, Lanes is Tim on guitar and vocals, Case Snedecor on drums, and Turner Wood on bass. Turner and Case have been touring musicians for awhile, playing with bands like Nightmares and Issues. Turner is an artist manager and came to see Lanes play one night. Tim and Turner immediately hit it off, and it kind of grew from there. Case and Turner are childhood friends.
As far as what inspires Tim, he finds much of his musical and general artistic drive from many things,
"I draw a lot of inspiration from other artists, like all songwriters do. Right now, a huge inspiration of mine is Kendrick Lamar, he's lyrics just blow me away. But I also really like classic Pop and Funk music. Marvin Gaye, The Rolling Stones, Prince, Michael Jackson, Elton John, Earth Wind and Fire etc. For me, whatever inspires me in life is what inspires my music."
That inspiration is very clear in his music; there are lyrics you would hear in a Kendrick song with a very classic melody and funky beat. It all meshes seamlessly into a genre of its own. The latest release, 'Witness Yourself, Vibe Thing!' is a flawless depiction of this vision.
"Lanes is definitely a blend of several genres, each song a different mix of new and old music. I would say our music is Indie/R&B if you want to be simple. A mix of indie rock, alternative R&B, pop, funk. All of those things." When you listen to Lanes, there is no way to truly put their sound in a box. It is blending genres lyrically, compositionally and melodically. Each song has a different feel that is unlike anything else in the indie R&B genre.
Lanes are about to announce a bunch of new shows, they are planning on playing a lot of shows through the rest of the year while simultaneously recording new music. They have a lot of content that hasn't been heard yet so they are just working on performing as much as possible, here in Atlanta and across the country. Growing their audience is a huge part of the vision and touring; having more & more people hear them and see them live. "We really haven't had much exposure to this point, so many people still haven't heard of us yet. We're just working as hard as possible right now." I have no doubt that once they get their name out there, success is imminent.
"We played Smith's Olde Bar here in Atlanta last April with a band called The Norm. If you've never been to Smith's, it's a very intimate setting, which I love. We had packed the place, and it was just a very raw, real performance by all the bands. Even though I've played for bigger crowds, that has been my favorite so far." They'll be back on August 31st so make sure you are there! A bonus to up & coming bands is the intimate venues and shows they put on; just another reason to support small local artists!
2. Hardcastle

Hardcastle is another Atlanta originated band that is on the come up. Comprised of Graham Laderman on vocals and occasional guitar, Kaden Paulson and Val Hoyt on guitar, Miles Laderman on drums, and Noah Christian on bass. Graham and Miles are brothers, and they connected with Val Hoyt while attending The Galloway School in their high school years. Graham linked up with Kaden Paulson and Noah Christian at Belmont University and the rest is history. When asked to describe their sound they answered,
"The Hardcastle Sound is blending rock and roll with modern indie. It's not an imitation or knock-off of some band, we're trying to create our own lane. Where sounds of all different genres can blend together and work in a new way. We don't like limits. It's going to make you feel emotions, contemplate both the music and lyrics and inspire you to take action - or at least we'd like to dream that it will."
Their unique sound is exactly as they described; it cannot be defined by one genre or style.
Inspiration is vast when it comes to Hardcastle, which I feel is relatable to everyone. Everything around us can inspire, nothing is off limits. On inspiration, they said, "The list is endless and ever changing. And we don't mean that lightly. One second it's 21 Savage or Travis Scott and the next Jeff Tweedy's new album, or Nirvana. You never know. It keeps us on our toes when creating music... we're always drawing from different sources of inspiration, sometimes subconsciously. Recently we watched Memento as a band and that was really cool, last night it was Zootopia - also dope.
Another thing we've been doing to make sure we're always getting inspired from various mediums is getting on Tumblr. We each have accounts and try to re-post things that inspire us. We're on a quest to find out what the limits of 'Hardcastle' are and what it entails, and a big first step in that is learning about each other - what moves us to do certain things."
Good news for fans; these guys have a ton of new music in the works, and releasing it will be out soon. Fans who have been to shows will know a few of the songs from hearing them live. They shared, "The thing for us is getting to a final product that we are all happy with. So fans, expect lots. We want to give you everything, but only when we have given everything." This pure unaltered dedication and desire to keep creating for themselves and their fans is what stems successful bands and personally, I cant wait to see where this takes them.
3. Mansell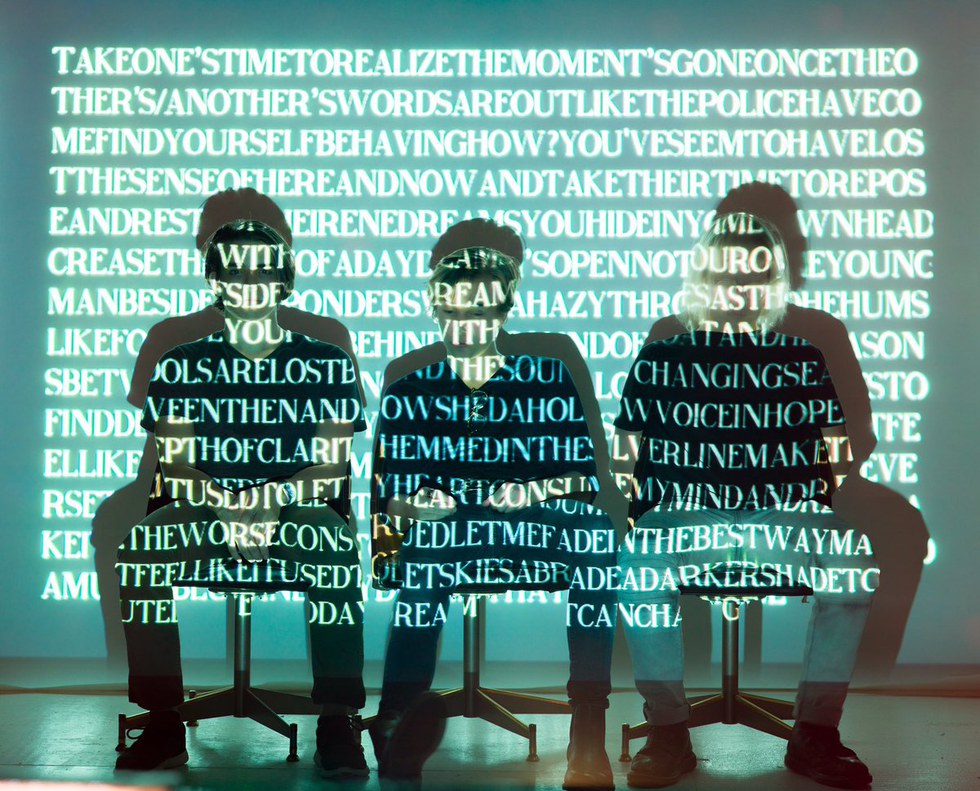 Last but certainly not least is Mansell. I saw them play at The Masquerade and was immediately impressed with their flow and maturity in their music and on stage. Mansell is a trio featuring Holden on vocals and guitar, Grayson on drums and vocals, and Trent on bass and vocals. The three have known each other since elementary school, which explains their comfortable presence with each other. Through Grayson, they found their grouping and the music flowed as they evolved individually.
Simply, when asked what artists/musicians inspired their music, art, and culture, they said, "timeless ones." That answer, though very straight forward is very apparent in their music. Personally, I feel as if their music transcends time, in the same way as it inspires them; they have created a sound and feeling that is very timeless. This proves true in their debut album, Mantra, released in 2016. They described Mantra as,
"Encapsulating the three of our lives individually and collectively through the ages of 16-18. Everything was all very raw and we recorded it that way. It is very much a community journal entry, musically. It's a handful of our true thoughts and movements during that period, and not a romanticized version form of it."
Mantra is young, transparent and so very, very raw. It is real quality music at its finest and from such a young group, it is youthful in the themes but inherently very mature in its composition and overall feeling. Music videos and many shows are in the works, alongside constant music production that will hopefully be out soon. Mansell is an incredibly talented group of guys that I highly recommend seeing live.
Each of these bands is giving a refreshing sound to their respective genres. They all have a unique take, that makes their music distinctive and high quality. The Atlanta area is rooted in creativity and is continuing to grow musically; these 3 up and coming groups are headlining that movement. Supporting local artists is such an important factor to the growth of a city, and these groups are worthy of the support and recognition. Catch Hardcastle & Lanes playing The Masquerade on August 25th and Lanes & Mansell playing at Smith's Olde Bar on August 31st, these are shows you don't want to miss.
Social Media links:
Lanes
Hardcastle
Mansell
A special thank you to all three bands for collaborating with me in the creation of this article. Stream them all on Spotify! Happy listening!