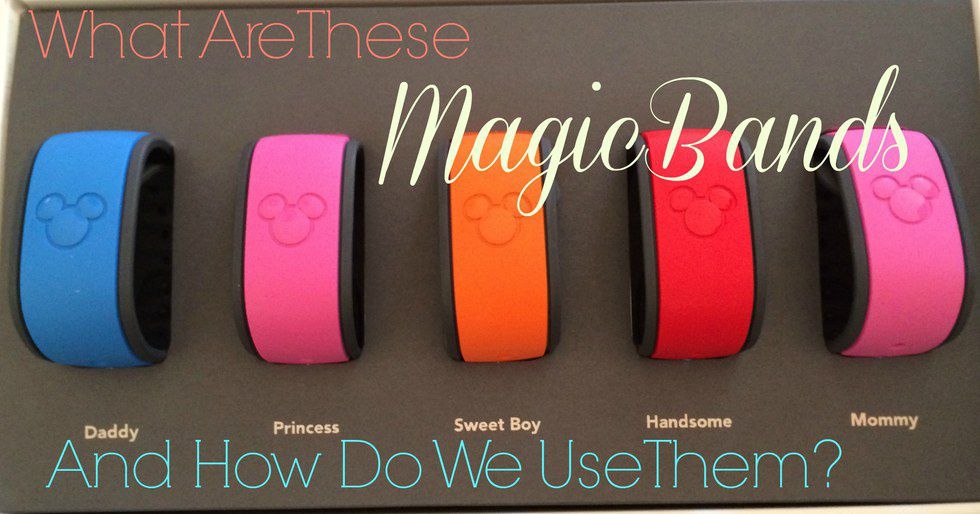 Ahh yes, Magic Bands. These bands that we all have a love/hate relationship with, bands that hold the key to ALMOST everything on Disney property.
But just in case you've been living under a rock and don't know what these things are, allow me to explain: Magic bands are waterproof bracelets that you can link to your My Disney Experience account that will link your room key, Fast Pass+ reservations, Memory Maker account, and a credit card (if you chose to link one at your resort). Its basically your wallet on your wrist. After you start planning, they give you the option to assign colors to your bands with everyone's name included on them, and they obviously look like the above photo.
Now, if you're a huge Disney fan (which obviously why wouldn't you be), back in November during the D23 event that was held at the Contemporary Resort, Disney announced the second coming of the magic bands, affectionally called MagicBands 2 (seriously Disney, can't you come up with a better name than that?).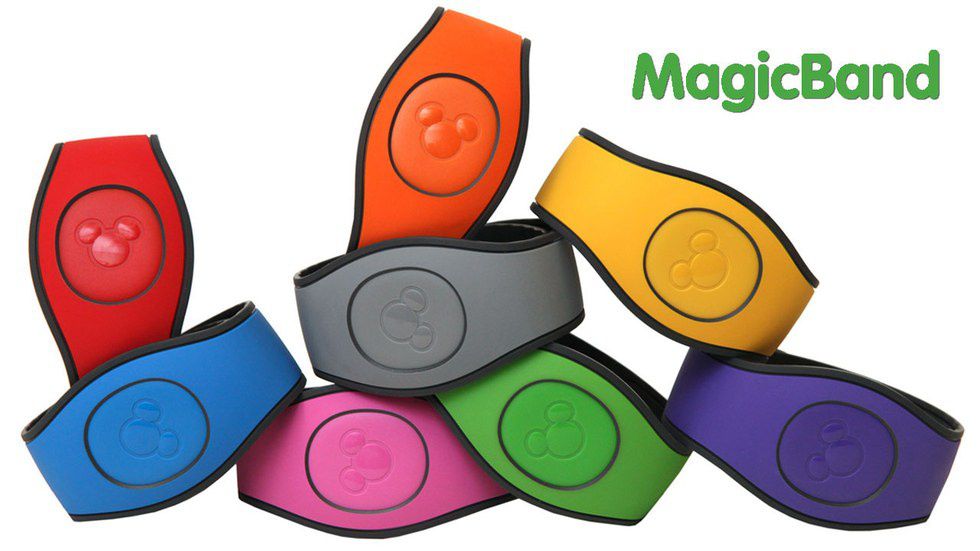 Now, there is a difference with these bands. First off, they have that center puck that can actually pop out, so if you don't feel like wearing it on your arm (because you know, it gets all sweaty and icky, plus there's that SUPER cute tan line) you can actually attach it to a carabiner clip (or whatever keychain you have but seeing how Disney gets, a carabiner clip just makes more sense) and yes, you can still customize it at Disney Springs and they still have accessories called MagicKeepers that you can pop onto your little puck for that extra little magic hanging off your clip, in the form of Mickey ears or Minnie ears. On December 16th, Disney released the first batch of new magic bands for the 45th Anniversary of the Magic Kingdom, and since then, they've released new patterns that have the 2017 logo on it and even Dooney and Bourke have released new patterns for their magic bands (and as far as I remember, they've since been sold out).
When it all comes down to it, you'll still be able to use your old magic bands that you've been hording since god knows when, when the new ones are released.