When I was initially thinking about going abroad, never did I expect that I would be spending my winter term here in India. My original plan was London or Italy, somewhere not out of my comfort zone that would still be something somewhat new. Then I got an email from the International Programs office about winter term in India, and I just knew I had to apply. As I write this here in the beautiful city of Jaipur, I can't help but reflect on it at this point since the term is halfway done.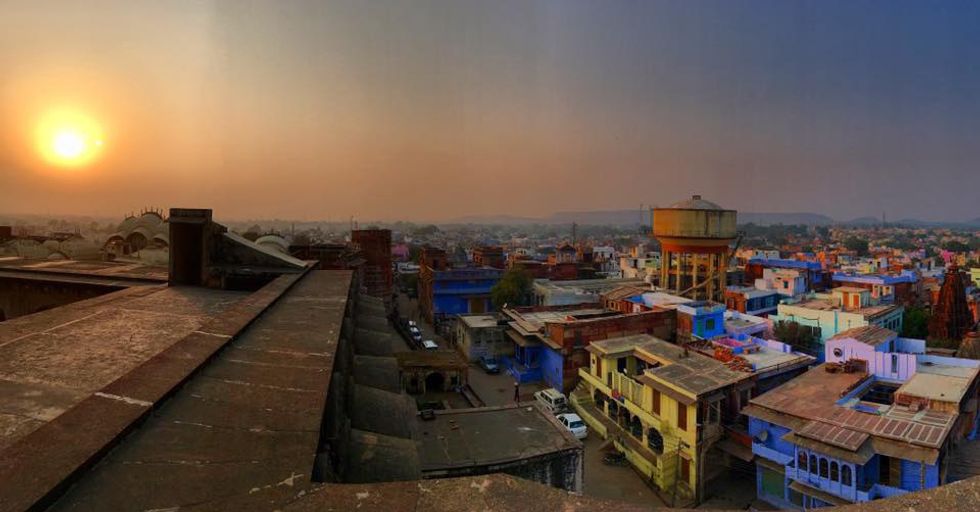 [Karauli, Rajastan // Sunset: Palace Rooftop Edition]
There is incredible beauty to leaving one's comfort zone while traveling. For me, out of all the study abroad offerings, India was just that due to the fact that I have spent significant time traveling around Europe due to living abroad and the circumstances being convenient. India so far has been one beautiful crazy adventure filled with both highs and lows although the highs most definitely outweigh the lows. Being in a new environment can be hard but I'm lucky enough to say that the transition has been incredibly smooth, and I'm sure the five other great ladies on the trip can agree with me.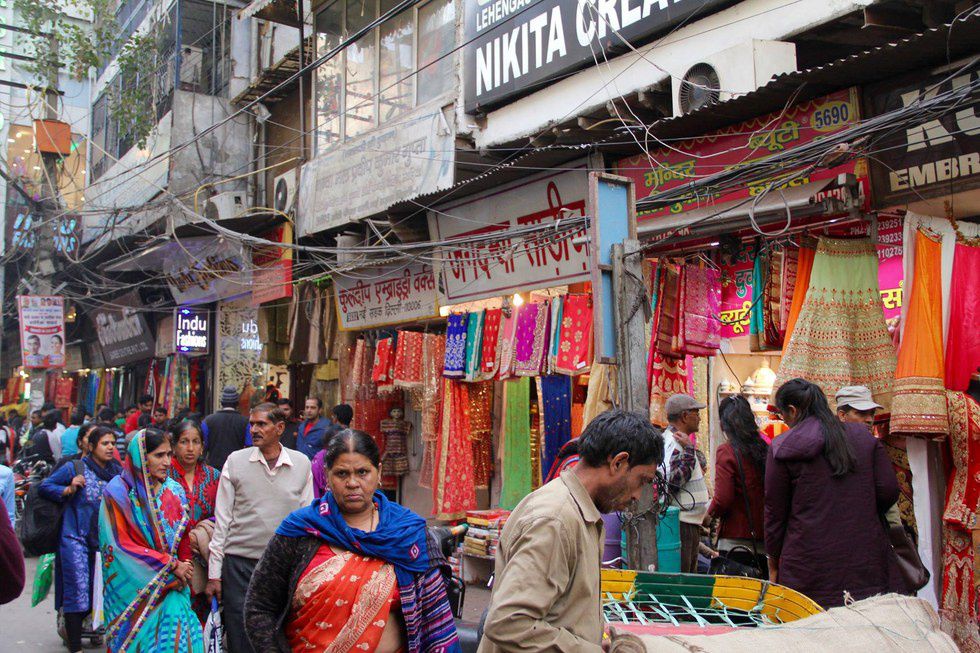 [Old Delhi Richshaw Adventures]
The hardest part of being abroad is probably a combination of missing my close friends and family, and learning to go with the flow and not panicking when my life isn't 100% planned out and documented in my planner. Facebook Messenger and FaceTime have helped a lot when I hit those moments of homesickness, and my beautiful people are just a tap away! As for learning to go with the flow, while I am generally a chill person I do genuinely love and I do mean LOVE having a set in stone schedule a week in advanced. My planner is probably a must bring anywhere I go. Being abroad has forced me to get over it because you never know what random adventures you might come across that just completely change your plans.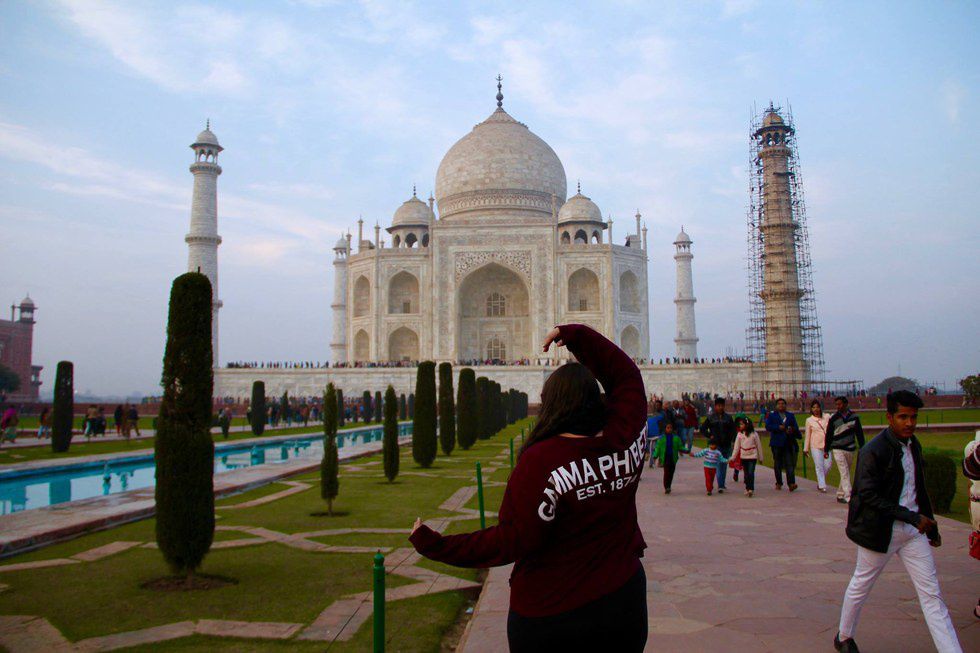 [reppin gphi at the Taj! Shoutout to all my sisters. I miss ya'll]
As I continue to embrace life here and cherish every moment, I suggest that if you do feel like you want to study abroad to go for it! Everyone's comfort zone is different, but no matter where you go I can guarantee it will be an adventure.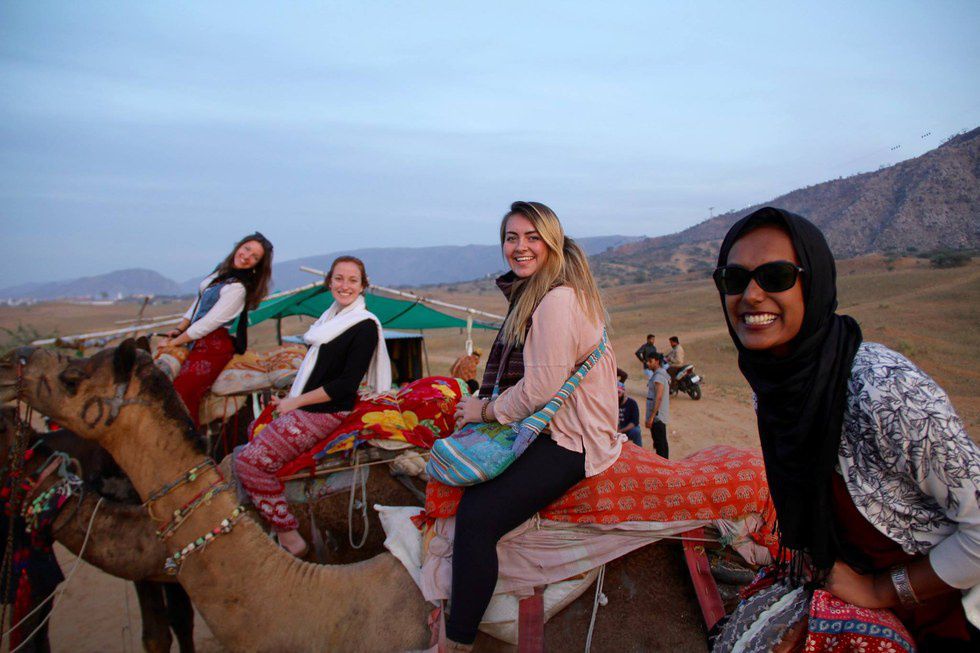 [Camel Safari in Puskar, Rajasthan]
So much has happened in the past 5 weeks. It's insane for me to say that I got to see the Taj Mahal, ride a camel, intern at the incredible NGO, Jaipur Foot, attend the Jaipur Literature Festival, create an amazing relationship with my host family, have fun learning both in and out of the classroom, and discover that 7:15am yoga isn't that bad.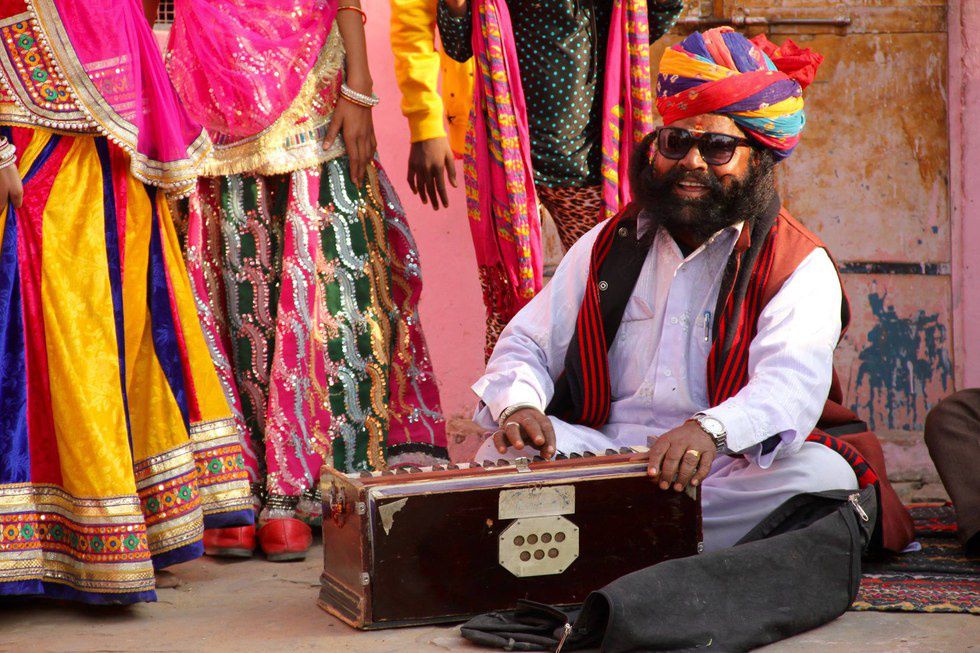 [Traditional Rajasthani music performance // Kalakar Basti Colony]
I didn't know what to expect coming into this trip because it's the first time Union has offered a full term to India, and India isn't necessarily a place a lot of people are known to study abroad. It was interesting and nerve wracking to think about when I knew people who had a hard time adjusting in Europe. In the end I have no regrets. Here's to studying abroad, going out of what I thought my comfort zone is, and being reminded that new adventures are worth taking the risk for.