As much as I love the show Gossip Girl (guilty as charged) I don't approve of the real life gossip, lies, and discrimination we express towards women today.
It's not cute or fashionable, in fact, it's totally "Georgina Sparks" of you.
Bad TV show references aside, let's get to work.
---
(Image via Pinterest)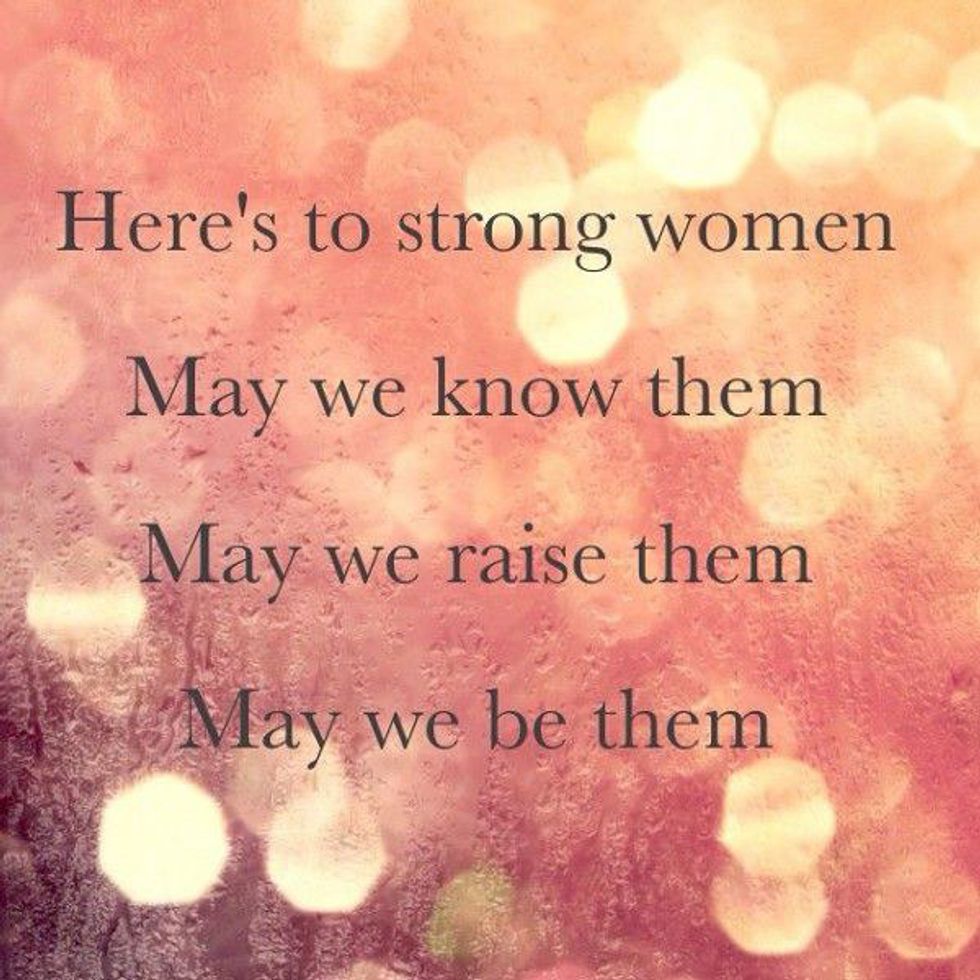 Dear Women,
I think it's about time we start focusing on what truly matters, female empowerment. There is no right or wrong time to stand up for what we believe in and make our voices known. And surprisingly, it starts with the way we treat one another.
I know what you're thinking, how does that any make sense?
Simple, ask yourself this: how can we possibly be our best selves when we are constantly competing, comparing, and putting each other down?
It just doesn't work.
New technology and social media are no help with this problem, in fact, this is something our devices and reality TV stars cannot solve.
Because it starts with being kind, making good conversation, supporting and standing up for one another when we need it.
I'll be the first to admit that it feels nice when you post something on social media and it gets the right attention.
But ranting or complaining about a friend, co-worker, colleague, or even family member really says a lot about who we are in general, and it's not good. On top of that, our future employers check social media accounts daily so that's something to consider as well.
We have become a world where success is valued above everything else, and as a result, our relationships are suffering. Once we begin to disrespect one another it slowly becomes part of our daily routine.
And since respect is a key factor in our lives, who says that we must neglect this responsibility because of our own insecurities or personal discrimination?
We don't.
I've witnessed this kind of behavior in classrooms, hallways, and even workplaces. We always talk about our desires for a new world, so let's take advantage of that opportunity.
Remember this, you are all beautiful, intelligent, strong, and independent women. And just imagine how powerful we can be when we are kind, supportive, and respectful to all people, including ourselves.
And as Beyoncé says, "Girls we run the world" let's make that our reality.
Because I truly believe we can do anything.